Online Class: Memory Improvement
---

$
50.00
no certificate
- OR -
$
75.00
with CEU Certificate*
11

17

7

0.7

2,686

Students

have taken this course
Course Description
"It's surprising how much of a memory is built around
things unnoticed at the time."
- Barbara Kingsolver, novelist
Memory is one of the most basic and important functions of the human brain. In fact, without memory we can't learn. Most people think of memory as how we recall past events, but it is also the building blocks for almost everything we do in the present and future. Our memories provide us with a sense of our own personality and give us the information we need to function properly in the everyday world. Communication, problem solving and relationships all rely to some extent on memories that we use to inform us as we take action.
Of course, our brains can't remember everything.

Brains simply don't have the capacity; if they tried to remember everything we experienced, there wouldn't be room for anything else.

Involuntary muscle function, thought processes, the senses and numerous other activities would be crowded out.

There are dozens of variables that affect how much we remember, how long we retain it and whether we can recall it.

Fortunately, we can learn ways to improve how much we remember and enhance how long we remember it.

---

This course will explain how memory works, and will also cover these topics:
- Strategies to improve Memory
- Peg Memory Systems
- The Loci Method
- Memorizing Numbers
- Mnemonics
- SCAD: Learning to Become an 'Expert Witness'
- Faces and Names
- Powerful Public Speaking
- Everyday Memory Aids
The class is self-paced and you can take it when it fits your schedule. So why not join and learn how to maintain a healthy memory and learn some memory improvement strategies!
Completely Online
Self-Paced
Instructor Feedback
6 Months to Complete
24/7 Availability
Start Anytime
PC & Mac Compatible
Android & iOS Friendly
Accredited CEUs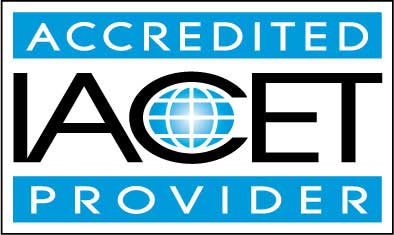 Request More Information

Have a question? Check out our
FAQ
or contact us for more information.
Course Lessons
Lesson 1: How Memory Works


Memory seems like a simple thing: You think about where you put something you are looking for and the information (hopefully) is there for you. Most of the time, this recall of information is almost instantaneous.
10

Total Points
Lesson 1 Video
Review 3 Articles: Stanford Encyclopedia; Faceblind.org; AARP
Take Poll: Memory Improvement
Complete Assignment: An Introduction
Complete: Lesson 1 Exam: How Memory Works
Lesson 2: Healthy Habits and Memory


We can improve our memory by learning a variety of memory-enhancing skills, but nothing will improve our memory if we don't take care of our bodies and our minds.
10

Total Points
Lesson 2 Video
Review Article: Healthy Habits
Complete: Lesson 2 Exam: Healthy Habits and Memory
Lesson 3: Variety: Say It, Write It, Do It!


Using all of your senses is one of the surest ways to improve your memory.
9

Total Points
Lesson 3 Video
Review Article: BioEd
Review Video: YouTube
Complete: Lesson 3 Exam: Variety: Say It, Write it, Do It!
Lesson 4: Peg Memory Systems


Peg Memory Systems are designed to help you remember lists of information.
9

Total Points
Lesson 4 Video
Review 2 Articles: Memory Improvement Tips; Peg Memory
Complete: Lesson 4 Assignment: Defining Peg Systems
Complete: Lesson 4 Exam: Peg Memory Systems
Lesson 5: The Loci Method


The Loci method is one of the most ancient memorization tools known and is based on attaching individual items you need to remember, to individual points on a route you are familiar with.
6

Total Points
Lesson 5 Video
Review Article: Xavier University
Complete: Lesson 5 Exam: The Loci Method
Lesson 6: Memorizing Numbers


In today's world, we have to remember an amazing array of numbers -- phone numbers, addresses, social security numbers, account numbers, credit card numbers, and pin numbers.
13

Total Points
Lesson 6 Video
Review 2 Articles: Mind Tools; The Memory Page
Take Poll: What's harder?
Complete: Lesson 6 Assignment: Choosing a Method
Complete: Lesson 6 Exam: Memorizing Numbers
Lesson 7: Mnemonics


Sometimes you want something a bit simpler than the admittedly complex number alphabet to help you remember lists of items or, perhaps, specific information.
10

Total Points
Lesson 7 Video
Review Article: Mnemonics
Complete: Lesson 7 Exam: Mnemonics
Lesson 8: SCAD: Learning to Become an "Expert Witness"


We've talked a lot about how to learn and retain information that you are reading, studying, or hearing. We've also learned how to memorize and recall information, like lists of words and numbers.
11

Total Points
Lesson 8 Video
Complete: Lesson 8 Assignment: Specificity Counts
Complete: Lesson 8 Exam: SCAD: Learning to Become an "Expert Witness"
Lesson 9: Faces and Names


One of the most common admissions people have about their memory is that they have trouble remembering names -- and they are even worse at putting faces to names when they run into people they've only met once or twice.
10

Total Points
Lesson 9 Video
Review 2 Articles: Mind Tools; CNN
Complete: Lesson 9 Assignment: Remembering People
Complete: Lesson 9 Exam: Faces and Names
Lesson 10: Powerful Public Speaking


Almost everyone has to give a speech at some point in their lives. Many of us have to do it with alarming regularity, whether it's at school, at work, or for social functions.
10

Total Points
Lesson 10 Video
Review 2 Articles: A Research Guide; About.com
Review Video: YouTube
Take Poll: Public Speaking
Complete: Lesson 10 Exam: Powerful Public Speaking
Lesson 11: Everyday Memory Aids


We've reviewed quite a few mnemonic devices and specific methods for training ourselves to remember more information, such as long lists of information, speeches, names, and faces.
23

Total Points
Lesson 11 Video
Review Article: HelpGuide.org
Take Poll: Let us know what you think of this course
Take Survey: Program Evaluation Follow-up Survey (End of Course)
Complete: Lesson 11 Exam: Everyday Memory Aids
Complete: The Final Exam
Additional Course Information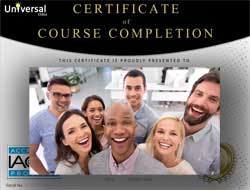 Document Your Lifelong Learning Achievements

Earn an Official Certificate Documenting Course Hours and CEUs
Verify Your Certificate with a Unique Serial Number Online
View and Share Your Certificate Online or Download/Print as PDF
Display Your Certificate on Your Resume and Promote Your Achievements Using Social Media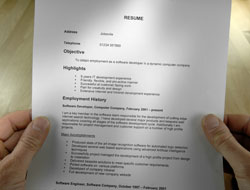 Course Title:
Memory Improvement
Languages:
English - United States, Canada and other English speaking countries
Category:
Grading Policy:
Earn a final grade of 70% or higher to receive an online/downloadable CEU Certification documenting CEUs earned.
Assessment Method:
Lesson assignments and review exams
Duration:
Continuous: Enroll anytime!
Choose Your Subscription Plan
Learning Outcomes
By successfully completing this course, students will be able to:
Describe how memory works.

Know healthy habits and memory.

Describe Peg Memory Systems.

Describe the loci method.

Demonstrate memorizing numbers.

Describe mnemonics.

Define and use SCAD.

Describe techniques for remembering faces and names.

Know everyday memory aids, and

Demonstrate mastery of lesson content at levels of 70% or higher.
Student Testimonials
"IT WAS GREAT AND I AM NOT GOOD WITH COMPUTER ESPECIALLY IN PASTING AND THAT SORT OF STUFF BUT THE INSTRUCTOR IS GREAT SHE REALLY WORKED WITH ME I APPRECIATE WHAT I GOT I JUST MAY TAKE IT AGAIN IF I CAN LATER." -- Clemencia G.
"This class was very well organized. The information was presented simply and clearly. The techniques presented to improve memory were helpful and practical." -- Linda B.