Writing Help Course Bundle
---

$
110.00
no certificate
- OR -
$
135.00
with CEU Certificate*
5 Course Bundle - One Low Price
---
Only $135.00* - Save $290.00
(normally $425.00)
* Includes Online CEU Certificates for Each Course
82

194

86

8.6
This course bundle includes the following courses:
You may take these courses in any order you like. If you purchase the CEU Certificate option, you'll receive a separate CEU Certificate for each course you successfully complete.
---
Writing Basics 101: Spelling, Grammar, Punctuation, Writing Structures:
Most of us learned spelling and grammar in elementary school and brushed up on the rules occasionally in junior high or middle school. Once we entered high school, it was assumed we knew and remembered all of the essentials -- and slowly we discovered that although there were some rules we just had to look up, we simply stopped worrying about "the minor details." It's time to relearn those "minor details" that can help you write and read more effectively. But it's hard to fix something unless you know how it works.
This self-paced, stress-free course was developed not only for students wanting to improve their basic writing skills, but also for business writers, creative writers and office staff wanting to improve poor work related writing and avoid embarrassing their boss and themselves.
Our innovative course is designed as a refresher course for those who need to brush up on their skills and a reference for anyone who wants to be able to look up the rules for confusing grammatical questions quickly and easily. After you've reviewed the basic rules of grammar and spelling, you can move on to the lessons on writing style for tips on improving your sentence and paragraph structure, how to polish your writing and how to avoid common errors.
Writing Improvement 101:
We know that effective writing will help students in their coursework but it's equally important to write well in the workplace. If a job interviewer is considering two qualified candidates, the candidate who can write well will have the edge. If you're interested in improving your basic writing beyond correct grammar and punctuation, this course will help you. The more you write, the more confidence you will have in your abilities as a writer.
The best grammar and punctuation in the world can still produce average or even poor writing if you don't know how to use the sentences properly or which type of sentence works best to get your point across. By the same token, if you can write lyrical sentences but you string them together into paragraphs that are a tangled mess, the sense and impact of each sentence is lost.
This course is designed to give students the most flexibility and independence. You set your own schedule and learn at your convenience. Just because this course is online doesn't mean you're left on your own. The instructor will be reviewing and grading assignments and is always available to answer questions through email.
This course assumes you have a high school reading and writing level in English, and that you understand sentence structure, grammar and punctuation.
Business Writing:
We live in a world where communication is paramount to survival. In a work environment where communication is equated with the professionalism and efficiency of an individual, would you jeopardize your career because of bad writing? Do you want the embarrassment of sending out a poorly written email to your peers? Can you risk sending out badly written communications to customers and putting your company's reputation on the line? Of course not, no one aspires to be a bad writer. No one wants to communicate badly.


This crash course in business communication may help remedy your writing woes. From the basic do's and don'ts of business communication to the nitty-gritty of formatting, punctuation, tone and language--this course covers all the fundamentals. As a one stop guide to a professional's writing career, the class is ideal for assistants, secretaries, executives, managers, and senior managers of any company or organization. Learn about the common mistakes we make when writing a business letter. Learn how often people mistake 'affect' for 'effect', and 'except' for 'accept'. Learn about how to write business emails.
This course will also give you insights into your reader's mind. Who are they? What do they want? How can you effectively reach out to them? So join us today!
Writing Effective Emails in the Workplace:
Despite the popularity of social media, email continues to be the primary method of business communication. Yet, surprisingly, many workers, from entry-level employees on up to managers, do not practice effective email communication.
Your workplace emails reflect your professionalism and can often make the difference between getting a job, earning a promotion and keeping a job. As we have seen time and time again in the news, your emails are never actually private. They can be forwarded or copied to just about anyone anywhere.
In their haste to participate in instant communication, many workers send out badly written messages that contain typos and other errors. These errors can leave a negative impression on bosses, colleagues, prospective clients and potential employers.
With clear instructions and plenty of samples and templates, this course gives you the information you need to compose and send professional emails. This course examines general writing tips, email etiquette, editing and proofreading and how to develop your own style. In addition, the course gives details on how to create and develop effective emails for nearly every business situation including: new employment, sales and marketing, customer relations, placing and acknowledging orders and both long and short reports.
---
Report Writing 101:
Organizing and writing reports for business can take up a lot of valuable time and money. They are a necessary evil used to explain and/or justify expenses, events, accidents, policy changes, as well as document numerous other activities within a company. Reports can point out problems and offer solutions. They can be used to explain costs or to receive an increase in budget. In addition, when written as a proposal, they can generate new projects and income for a company by bringing in business from other sources. In short, reports are an instrument used to communicate needed information to the appropriate people within the same business or from one business to another.
That said, not everyone is a writer. Being left with the task of creating a report can seem like a punishment akin to torture. Staring at a blank screen or a blank piece of paper with no idea of how to start or --once you do start -- figuring out what needs to be included can be a nightmare all of its own.
Not to mention, if the message in the report isn't well written or appropriately targeted to the correct audience, all of the struggle to write the report becomes a waste of time and money. That's not even addressing the money that could be lost simply because the message wasn't clear or directed at the right people.
This course is designed for business professionals who are tasked with writing reports and proposals. The goal of this course is to take the difficulty out of writing these reports and then teach how to write them efficiently and effectively.
In this course, you will learn:
How to organize reports to make writing them easier and less time consuming.
How to identify the important information that should be included in a report that will gain the readers' attention.
How to present the information, as well as how to be convincing and persuasive.
Create reports that achieve their desired goal and have the intended impact.
Completely Online
Self-Paced
6 Months to Complete
24/7 Availability
Start Anytime
PC & Mac Compatible
Android & iOS Friendly
Accredited CEUs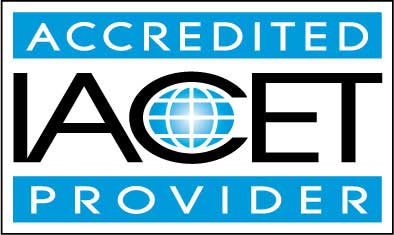 Additional Course Information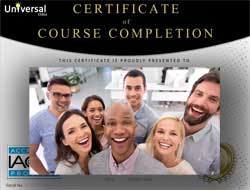 Document Your Lifelong Learning Achievements

Earn an Official Certificate Documenting Course Hours and CEUs
Verify Your Certificate with a Unique Serial Number Online
View and Share Your Certificate Online or Download/Print as PDF
Display Your Certificate on Your Resume and Promote Your Achievements Using Social Media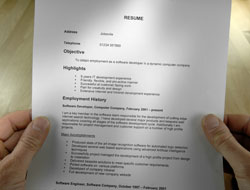 Course Title:
Writing Help Course Bundle
Languages:
English - United States, Canada and other English speaking countries
Category:
Course Type:
Professional Development (Self-Paced, Online Class)
Grading Policy:
Earn a final grade of 70% or higher to receive an online/downloadable CEU Certification documenting CEUs earned.
Assessment Method:
Lesson assignments and review exams
Duration:
6 Month Subscription
Choose Your Subscription Plan
"The actual writing assignments were the most helpful." -- Tammy A.
"Instructor was great! Also helpful when needed!" -- Marcus M.
"I appreciated the breakdown of the rules of grammar. The instructor was wonderful. Emails were answered within a very reasonable time. She answered questions even faster. I would love to take another course from her again." -- Lisa F.
"I was impressed that this instructor was always right there for me. I feel I got more attention than I would in a non-online class." -- Christina P.
"I confess that initially I was hesitated to take the class. I had tried this type of on-line classes before and was very disappointed. However, my experience with UniversalClass has been completely different. I find the way the material was organized very helpful and easy to follow. The logic in the sequence of the lessons was perfect as it make complete sense for those like me, who are looking to refresh the school grammar studies and to learn new things. I have to say that I am very happy with the class, the material and the instructor. I know that she was very busy because there are many students on the class. However, she always took the time to review the material and to even make comments on the progress or the performance. In my line of duty, I am responsible for a lot of writing, and as the time goes by, I find myself with added writing responsibilities. I am not a native English speaker, therefore, I always double/triple check my writing. That's why it was so important to me to get back to basics and make sure I know the grammar rules in the English language. I find that the time I spent completing this course was extremely valuable and it will pay-off with very good dividends in the future. Thank you and keep up the good work with your web-site, your resources and the material of the classes. I can't wait to start my next class." -- Edna V.
"The instructor was very pleasant and encouraging. The grammar and punctuation was the most helpful. However, the quizzes and assignments helped to pinpoint my weaknesses." -- Dana E.
"I think overall I really enjoyed the course. I definitely learned a lot and have improved significantly." -- Jayson S.