About UniversalClass
UniversalClass: Revolutionizing Education Across the Globe
Established in 1999, UniversalClass™ has been at the forefront of e-learning, connecting knowledge-seekers and experts worldwide. With a legacy as one of the trailblazing online course platforms, we have created a dynamic space where top-notch instructors globally can share their knowledge and engage with students via the power of the Internet.
Our unwavering mission at UniversalClass remains as clear today as it was at our inception: to foster an environment of continuous intellectual growth, to pioneer advancements in teaching, research, and service through our cutting-edge technology, and to uphold the principle that learning is a vital, accessible, and affordable journey for every individual, regardless of cultural background.
Boasting an expansive and ever-expanding library of over 600 online classes, we at UniversalClass are dedicated to delivering the highest caliber of affordable continuing education. Our commitment to excellence has empowered over a million students around the world to broaden their horizons through our distinctive educational technologies.
UniversalClass is more than just an online learning platform; it's an interactive educational ecosystem. With a rich suite of features including streaming video lectures, comprehensive instructional content, hands-on learning activities, dedicated tutors, and a vibrant social networking experience, we provide a rich and measurable learning environment. This approach ensures that each student can not only reach but also document and celebrate their academic and professional milestones.
Join the ranks of lifelong learners who have found their intellectual home with UniversalClass, where education is not just a service—it's an experience.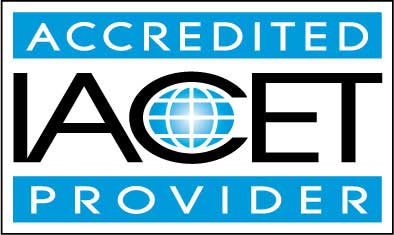 Elevate Your Learning with UniversalClass, Inc.: An IACET Accredited Education Provider
UniversalClass, Inc. takes immense pride in being distinguished as an Authorized Provider by the International Association for Continuing Education and Training (IACET). Through this prestigious accreditation, UniversalClass has proven its steadfast commitment to excellence by adhering to the ANSI/IACET Standard - a benchmark that is synonymous with global best practice in continuing education and training.
Who Can Embark on a Learning Journey with UniversalClass?
UniversalClass opens its virtual doors to any adult learner eager to enhance their skills and knowledge. Whether you seek assurance of high-quality instruction, personal mentorship, or systematic tracking of your learning progress, UniversalClass is your ideal academic partner. We recommend that you have a proficiency equivalent to a high school level in reading and writing to maximize the benefits of our courses.
Ensuring Excellence: How UniversalClass Maintains High-Quality Courses
At UniversalClass, quality is not an afterthought; it's our ethos. Our rigorous review process for instructors and their participation, coupled with strict scrutiny of course content, ensures that every course we offer meets the high standards expected by our students. Adherence to the ANSI/IACET 1-2018 Standard is not just a compliance checkbox; it's a practice ingrained in the development, delivery, and evaluation of our curriculum.
Why Choose Online Classes at UniversalClass?
The UniversalClass experience is multifaceted, designed for the modern learner:
Our user-friendly virtual classrooms make navigation and learning seamless and enjoyable.
Proprietary technology ensures constant and constructive feedback from instructors on your course engagement and comprehension.
Detailed tracking of all student work allows for robust verification of your progress.
Earn a CEU Certificate of Course Completion to document and celebrate your achievements, complete with assessment details and a unique serial number for online verification.
Do UniversalClass Courses Count Towards College Credit?
While UniversalClass specializes in continuing education and professional development, we encourage learners to consult with academic advisors or school admissions offices regarding the transferability of our courses as college credit. Since transfer credit acceptance is subjective to each institution's policies, we cannot guarantee college credit but are proud to offer valuable learning experiences that stand on their own merits.
Leap into a world of possibilities with UniversalClass, where educational aspirations are transformed into accomplishments with quality and integrity at every click.