About UniversalClass
UniversalClass, Inc. [also known as UniversalClass™ or UniversalClass.com™] provides online continuing education courses to schools, libraries, companies, educators, and individuals throughout the world. It is one of the first massive online course platforms ever created, debuting its unique service in 1999 as a safe place where instructors from all over the world could host their courses and share their expertise with students using the Internet. The mission of UniversalClass has never changed: it aims to advance intellectual exchange in teaching, research, and service with its technology and belief that lifelong learning should be affordable to all people of all cultures. With a growing course catalog of over 550 online classes, UniversalClass is committed to providing only the most affordable and highest quality continuing education. Over one million students around the world have benefited from UniversalClass' unique instructional technologies. With streaming videos, insightful instructional content, interactive learning activities, helpful tutors, and a social networking experience, UniversalClass offers an engaging and measurable learning experience that helps students master and document their educational goals.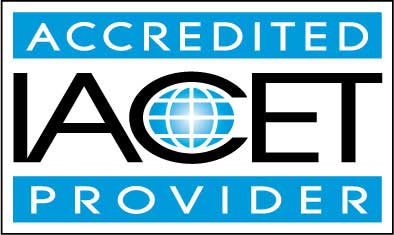 UniversalClass, Inc. has been accredited as an Authorized Provider by the International Association for Continuing Education and Training (IACET). In obtaining this approval, the UniversalClass, Inc. has demonstrated that it complies with the ANSI/IACET Standard which is widely recognized as the Standard of good practice internationally. As a result of their Authorized Provider accreditation status, UniversalClass, Inc. is authorized to offer IACET CEUs for its programs that qualify under the ANSI/IACET Standard.
Who can take courses on UniversalClass?
Any adult that has an interest in a UniversalClass course and wants to be certain of quality instruction, personal guidance, and tracked progress. To fully benefit from our online classes, you'll need at least a high school reading and writing level.
How does UniversalClass regulate course quality?
UniversalClass reviews instructors, monitors instructor participation, and scrutinizes course quality for any course placed in our course catalog and other category areas. Classes promoted on our public service have been reviewed for quality instruction from quality instructors. All courses are developed, delivered, and evaluated in compliance with the ANSI/IACET 1-2018 Standard.
What are the advantages of taking online classes on UniversalClass?
There are many. First, UniversalClass virtual classrooms are extremely easy to use. Second, our proprietary technology allows you to receive continual feedback from instructors regarding your progress in a course. All student work is tracked in our online courses. UniversalClass can verify student's progress through detailed logs. Additionally, successful students may earn a CEU Certificate of Course Completion that documents their final grade, along with other assessment information. This certificate is available online and and can be electronically registered and verified on our service via a unique serial number.
Are these Courses worth college credit?
UniversalClass offers continuing education and professional development courses. Unless your academic advisor and/or school has specifically approved a particular course as transferrable college credit to their school, then no, our courses will not transfer as college credit. Additionally, no online or mortar-based school can guarantee that any specific course you take at any college will be accepted by another institution. Ultimately, it's up to your advisor and/or admissions office.