Online Class: Wellness Coaching
Wellness Coaching 101 can help you identify and set realistic, measurable goals, and unlock the creative energy that lies in each of us.
---

$
70.00
no certificate
- OR -
$
95.00
with CEU Certificate*
Start Right Now!
$95.00
(with CEU Certificate)
---
Taking multiple courses? Save with our
platinum program
.
12

25

3,983

Students

have taken this course

11

1.1
Wellness coaching is a relatively new field, intriguing anyone who desires to get all areas of their life into balance. This Wellness Coaching course is a general survey course designed to give you a well-rounded introduction to this exciting discipline. This self-paced class is designed to appeal to both potential clients of wellness coaching, as well as anyone interested in pursuing this career opportunity.
Explore the main concentrations of wellness coaching--physical wellness, mind wellness, spiritual wellness, and financial wellness. While it's not necessary for every person to work on all of these areas, it is a wonderful and comprehensive profession for anyone with a wide variety of interests and the desire to be in charge of their own career.
Wellness coaches can set their own schedule, pay rates, choose their clientele, work from nearly any location, and enjoy unlimited creativity and flexibility in their coaching approach. For potential wellness coaching clients, it's important to know what wellness coaching can and cannot offer.
This course can also teach you enough basics that you may be able to apply the lessons to yourself and get the help you need without further expense or consultation. Wellness coaching can help you identify and set realistic, measurable goals, remember and act on the joys and positive memories of childhood through exploration of the five senses, and unlock the creative energy that lies in each of us.
Course Motivation
Why Choose Wellness Coaching?
Wellness coaching is a relatively new phenomenon. Not only can students benefit from applying the basics of wellness coaching to their own lives, but they can take what they know and funnel it into a new career. While it is not necessary to fully embrace everything in this course, your clients will expect you to have a wide-ranging wealth of knowledge. Yet, one of the greatest benefits of wellness coaching is that you will always be learning. Your clients will learn from you, and you will learn from them.

In all things, adopt an attitude of curiosity. A curious attitude is a fantastic tool for guarding against coming across as judgmental. Some clients will have some insecurity about beginning this voyage and fear that you are going to tell them everything they already know and do is wrong, that everything must be changed. This could not be less true!
Wellness coaching, for both client and practitioner, takes the experiences already had in life and uses them in a way that is beneficial. Whether this means learning from mistakes or recalling times of success, there is nothing that cannot contribute to one's wellness now and in the future. This is reassuring for both of you because it says, "You are the expert in your own life. Together, we will guide you to finding your best approach to wellness."
As a professional who wishes to develop a career in wellness coaching, there are any number of reasons to choose this path.
Professional Benefits to Wellness Coaching
§ You will be in control of your own schedule. You work when you want to!
§ You can choose the environment in which to practice. You can meet with your clients in the park, at a gym, or at a coffee shop. Any place where the coaching will be beneficial to both you and your client is a great choice, so be creative.
§ You can choose which clients you take on. You are not relegated to taking only those clients who have insurance or anyone your boss assigns to you. You make the choice and work with whom you want.
§ Your overhead costs will be low. You will probably find it necessary to have some basic home office equipment; at the least, you should have a phone line, computer and Internet connection, and an all-in-one copier/printer/fax/scanner.
§ You will constantly be learning about your own wellness, which benefits both you and your clients
§ You are in control of your own paperwork and organization. Unlike therapists, doctors, psychologists, etc., who have to follow paperwork requirements dictated by Medicare, other insurance companies' needs, or their company's requirements, you decide what you need to record and keep on file.
§ You choose your price point. This can even be flexible, depending on your or the client's needs.
We will explore each of these benefits in more detail throughout the course. Now let us turn our attention to the personal benefits of participating in wellness coaching.
Personal Benefits to Wellness Coaching
§ You actively participate in setting goals. Unlike going to counseling, therapy, a psychologist, or a psychiatrist, you will have far more input into what you want to work on.
§ Education and experience in body awareness, or body wellness. Even though we have lived in our bodies for our entire lifetimes, there is often a lot we just do not know. Wellness coaching will help you tap into what your body is telling you.
§ Understanding the power, or wellness, of the mind. Many of us have heard that we use only a small percentage of our brains. Wellness coaching will help you make the most of your "gray matter."
§ Relying on a higher power to get you through, or spiritual wellness. Wellness coaching, in most cases, does not focus on any one particular religion or spiritual path. It is not the job of the coach to judge but to help you meet your own goals in regard to spirituality. As with the other areas of wellness coaching, you decide if you want to participate in this area or not.
§ Getting clarification in money matters, or financial wellness. Even the most affluent among us probably has some money concerns. Wellness coaching will help you find peace with what you have and what you do not.
§ Strategies for times of crisis. It is part of being human; we all have crises in our lives that can shake us to our core. Wellness coaching can help you come up with your own personal crisis plan to help you get through those times.
§ Lack of stigma. The mental health industry has come a very long way with beating the stigma of receiving therapy and other mental health treatments. However, most in the mental health industry would agree there is still a stigma. Such a stigma is not attached to wellness coaching.
Now that we have explored some of the personal and professional benefits to engaging in wellness coaching, let us address the history of this service.
A Brief History of Wellness Coaching

Coaching is a term that has been associated with sports for well over a century. But it is only in the last couple of decades that coaching has started to be applied to any variety of life skills. There are job coaches who help employees master the skills needed to perform their jobs to the best of their abilities. There are life coaches who provide many of the same services as a wellness coach but do not specialize in any one area. More recently, a new coaching area has found ground: dating coaching. If you have seen the movie "Hitch," starring Will Smith, you will know what this term means.
More recently, wellness coaching is being adopted by businesses and corporations who have an interest in lowering their employees' reliance on health insurance. Wellness coaching is seen as a proactive and cost-effective measure for employees and employers both. By spending a bit of money up front and offering employees wellness coaches, they save money overall by improving their employees' health. This makes employers and insurance providers happy and, best of all, is fully beneficial for its recipients.
Going back even further in time, mental health specialists such as therapists and counselors were not required to be licensed or have any sort of specified education. Truly, anyone who wished to call himself or herself a counselor or therapist needed just to print up some business cards or hang a sign that said so. With the massive changes in the insurance industry, regulation became necessary to ensure that the insured were receiving quality care from educated professionals. This was a positive change in many respects; just as consumers are entitled to regulations for food and drugs that have to show proof that their claims are valid, mental health clients deserve qualified practitioners. The downside is that many effective practitioners found themselves unable to continue making a living doing what they did best: motivating clients to reach their potential.
Wellness coaching is a valid enterprise for anyone who wishes to motivate or be motivated; to find wellness for noncritical issues or guide others in the same; and to take one's own life experiences and apply them in a way that is helpful for others who do not need or desire mental health services. Wellness coaching works for the client in the manner that suits him or her best, whether that be a kick in the butt, figuratively speaking, or cheering from the sidelines.
Completely Online
Self-Paced
Printable Lessons
Full HD Video
6 Months to Complete
24/7 Availability
Start Anytime
PC & Mac Compatible
Android & iOS Friendly
Accredited CEUs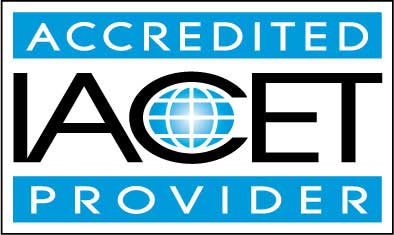 Lesson One: Why Choose Wellness Coaching?
Wellness coaching is a relatively new phenomenon. Not only can students benefit from applying the basics of wellness coaching to their own lives, but they can take what they know and funnel it into a new career.
34

Total Points
Lesson 1 Video
Lesson discussions: Wellness Coaching Course; Reasons for Taking this Course
Complete: Lesson 1 Assignment
Assessment: Lesson One: Why Choose Wellness Coaching?
Lesson Two: Your First Client is You
In wellness coaching, the first and most important client is always you. Clients will pick up on your balance, your energy, your wellness. You are not going to sell them on your services if you do not practice what you preach.
35

Total Points
Lesson 2 Video
Complete: Lesson 2 Assignment
Assessment: Lesson Two: Your First Client is You
Lesson Three: How Do I Know if It Is Working?
What does it mean to have a goal? If you have a goal to change your physical wellness, how will you know if you are successful? Is it a feeling? Is it something more tangible?
35

Total Points
Lesson 3 Video
Lesson discussions: Goals
Complete: Lesson 3 Assignment
Assessment: Lesson Three: How Do I Know if it's Working?
Lesson Four: Fact Versus Fiction in Wellness Coaching
Since wellness coaching is a still-developing career, coaches and clients may be uncertain about what can be accomplished. This lesson will separate fact from fiction, as well as clue you in to untold client expectations.
33

Total Points
Lesson 4 Video
Complete: Lesson 4 Assignment
Assessment: Lesson Four: Fact Versus Fiction in Wellness Coaching
Lesson Five: Why We Get Stuck and How to Get Going Again
At some point, either the coach or the client will get stuck. It is a phase and it can be beneficial. But there are some tips for getting through this time and learning from it.
34

Total Points
Lesson 5 Video
Lesson discussions: Stuck in a Rut
Complete: Lesson 5 Assignment
Assessment: Lesson Five: Why We Get Stuck (and How to Get Un-stuck)
Lesson Six: Body Wellness
It seems obvious--eat well, exercise regularly, get plenty of sleep--for good health. Body wellness also includes respect, trust, education, and a bit of objectivity.
35

Total Points
Lesson 6 Video
Complete: Lesson 6 Assignment
Assessment: Lesson Six: Body Wellness
Lesson Seven: Mind Wellness
Mind wellness is more than mental health. It is positivity, it is attitude, and it is acknowledging that each of your five senses contributes to wellness. Creativity is also an important element to mind wellness and it exists in everyone.
35

Total Points
Lesson 7 Video
Complete: Lesson 7 Assignment
Assessment: Lesson Seven: Mind Wellness
Lesson Eight: Spiritual Wellness
Not every client will want or need to address spiritual wellness. Not every coach will want to address the topic. This lesson simply presents the basics of spirituality in wellness coaching; the rest is up to client and coach. Additional lesson topics: Cyber Church; Infinite Church
34

Total Points
Lesson 8 Video
Complete: Lesson 8 Assignment
Assessment: Lesson Eight: Spiritual Wellness
Lesson Nine: Economic Wellness
This lesson is about letting go of the white picket fence dream, forgetting about keeping up with the Johnsons, and finding how economic wellness complements other areas of wellness.
35

Total Points
Lesson 9 Video
Complete: Lesson 9 Assignment
Assessment: Lesson Nine: Economic WellnessLesson Nine: Economic Wellness
Lesson 10: Staying Balanced in Times of Crisis
Times of crisis are so stressful and all-consuming that it is easy to lose focus. Through the lens of crisis, everything looks bigger and more impossible to handle.
34

Total Points
Lesson 10 Video
Lesson discussions: Stress
Complete: Lesson 10 Assignment
Assessment: Lesson Ten: Staying Balanced in Times of Crisis
Lesson 11: Ethics of Wellness Coaching
In the future, it is expected that different areas of coaching will have ethical codes. For the time being, this is at the wellness coach's discretion.
34

Total Points
Lesson 11 Video
Complete: Lesson 11 Assignment
Assessment: Lesson Eleven: Ethics of Wellness Coaching
Lesson 12: Business Strategies for Wellness Coaching
Few wellness coaches will be able to start by hanging their shingle outside the door. While an office is not necessary for successful coaching practices, some sort of business strategy or plan will be.
93

Total Points
Lesson 12 Video
Lesson discussions: Your Opinion Matters: Course Rating; Program Evaluation Follow-up Survey (End of Course); Course Comments
Complete: Lesson 12 Assignment
Assessment: Lesson Twelve: Business Strategies for Wellness Coaching
Assessment: The Final Exam
By successfully completing this course, students will be able to:
Summarize what wellness coaching is and whether or not it is right for you.
Define who the first client is.
Describe methods to determine whether or not your wellness coaching is effective.
Summarize fact versus fiction in wellness coaching.
Define ways to get out of the rut people find themselves in.
Summarize body wellness.
Summarize mind wellness.
Summarize spiritual wellness.
Summarize economic wellness.
Describe staying balanced in times of crisis.
Summarize ethics of wellness coaching.
Summarize business strategies for wellness coaching.
Demonstrate mastery of lesson content at levels of 70% or higher.
Additional Course Information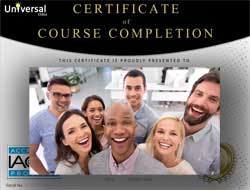 Document Your Lifelong Learning Achievements

Earn an Official Certificate Documenting Course Hours and CEUs
Verify Your Certificate with a Unique Serial Number Online
View and Share Your Certificate Online or Download/Print as PDF
Display Your Certificate on Your Resume and Promote Your Achievements Using Social Media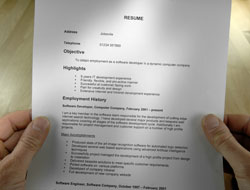 Course Title:
Wellness Coaching
Lessons Rating:
4.5 / 5 Stars (4,263 votes)
Languages:
English - United States, Canada and other English speaking countries
Category:
Availability:
This course is online and available in all 50 states including: California, Florida, Georgia, Illinois, New York, Pennsylvania, Ohio, and Texas.
Last Updated:
February 2023
Course Type:
Self-Paced, Online Class
Grading Policy:
Earn a final grade of 70% or higher to receive an online/downloadable CEU Certification documenting CEUs earned.
Assessment Method:
Lesson assignments and review exams
Course Fee:
$95.00 U.S. dollars
Choose Your Subscription Plan
"WOW, I was impressed in taking this course, and in a slew of aspects being new to the 'Wellness Coaching' title. I learned so much about what the description entails as well as the guidance, support, and information provided to us, students. I know that not only myself, but the other students taking this are grateful to our instructor for leading us and guiding us throughout this course." -- Irene C.
"I enjoyed this course and feel I learned a lot about myself and I liked the challenge of digging deeper to find answers that will affect me as well as others. Thank you for the opportunity." -- Constance S.
"So quickly scored and nice, thoughtful feedback from the instructor and a feeling that he wants students to really learn and understand the material. The instructor thankfully takes some of the solitude out of the experience." -- Donna B.
"I really enjoyed this course, I think it was very well written and I felt if I needed to I could contact the instructor with any questions or feedback." -- Anne K.
"I think the instructor is amazing! Gave me such great insight. Also, explained my grades to me, which helped me realize what Lessons i had to go over again." -- F. natasha C.
"This is the best instructor I've come across on Universal Class. I'm already planning on taking more courses from this instructor solely because of his teaching style." -- Reagan F.
"I enjoyed this course and found it very helpful and enlightening." -- Sara W.
"Learned a lot to motivate me into changing careers, which is my goal." -- Carrie B.
"I loved the fact that I was able to do this course at my own pace." -- Nancy C.
"The instructor was so prompt. I really want to thank him for all the help." -- Marie C.
View More Testimonials...