Professional Organizer Training
---

$
55.00
no certificate
- OR -
$
80.00
with CEU Certificate*
15

30

11

1.1

218

Students

have taken this course
Course Description
The need for Professional Organizers is growing rapidly as a sector of the employment and business industry. Based on industry growth statistics there is no better time to begin your own professional organizing business. Your services are in high demand for clients in homes and businesses as they strive to improve efficiency, optimize operations, and gain control over their work-life balance.
In this course we look at a number of key topics you need to know to get your business successfully off the ground. We teach you how to become a professional organizer and how to begin your business. We cover licensing and other related business legalities. We'll review successful steps to organizing anything, website development, office and mobile set up as well as how to organize your business, your supplies, and your workflow. Then we discuss client management and other methods to propel your business and increase your income. We also include easy-to-use checklists, tips, and ideas to help you develop your dream.
If you have a talent for organizing and want to find out how to set up your own Professional Organizing business, then this course is where you need to begin. Not only will answers be provided on what a professional organizer is, potential earnings and possible clientele, and various organizing tips; this course will also provide information about available resources and how to begin the nuts and bolts of writing up your business plan and goals. Provided marketing strategies and tips will wrap up this informative course and get you ready to begin!
Completely Online
Self-Paced
Instructor Feedback
6 Months to Complete
24/7 Availability
Start Anytime
PC & Mac Compatible
Android & iOS Friendly
Accredited CEUs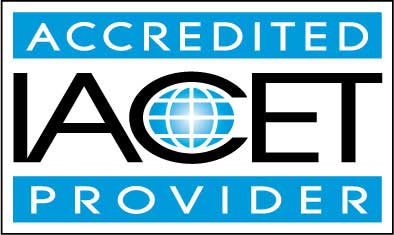 Request More Information

Have a question? Check out our
FAQ
or contact us for more information.
Course Lessons
Lesson 1: What Is a Professional Organizer?

Individuals use professional organizers for a number of reasons, and there are benefits for both the pro and the client.
15

Total Points
Review Article: Professional Organizer Frequently Asked Questions
Review 2 Videos: How to Become a Professional Organizer; Become a Professional Organizer!
Complete Assignment: An Introduction
Complete: Lesson 1 Assignment
Complete: Exam 1
Lesson 2: How Do I Start?

In this lesson, we will discuss some of the business planning needs for becoming an organizing professional.
12

Total Points
Review 2 Articles: How to Start a Personal Organizing Business on a Budget; Business Contract
Review 2 Videos: Tools to Start Your Professional Organizing Office; Start a Professional Organizing Business
Complete: Lesson 2 Assignment
Complete: Exam 2
Lesson 3: Professional Organizer Certification, Skills, and Training Requirements

The type of organizing you want to do will help determine what type of training you need, or certifications you may want to acquire.
12

Total Points
Review 2 Articles: Estate Organization Portfolio; Find or Start a MeetUp Group
Review 3 Videos: What is a Certified Professional Organizer, and How Do I Become One?; What you should know about becoming a Professional Organizer; Professional Organizer Salary
Complete: Lesson 3 Assignment
Complete: Exam 3
Lesson 4: Licensing and Other Business-Related Tips

This lesson will cover information the professional organizer will want to make sure they have incorporated in their business, and general information you should know as you conduct your consultations.
12

Total Points
Review 2 Articles: How to Start a Business; State Start-Up Requirements for Small Businesses
Complete: Lesson 4 Assignment
Complete: Exam 4
Lesson 5: Pricing and Costing Your Services -- Pricing Rate Structure

You have to take several factors into account as you price your services, which include your profit, the amount you will be required to pay in taxes, any labor and overhead costs.
12

Total Points
Review 4 Articles: Legal Requirements for Starting Your Business; What Do Professional Organizers Charge?; Professional Organizers Information; Professional Organizer Cost
Complete: Lesson 5 Assignment
Complete: Exam 5
Lesson 6: Organizing Professional Marketing Strategies

Marketing is key to the success of any business. We will show you numerous methods and techniques you can use to develop your professional organizing business, or position it as a leader in the marketplace.
12

Total Points
Review 2 Articles: Marketing Tips for Professional Organizers; How to Market a Professional Organizer Business
Review 4 Videos: Professional Organizer Marketing Strategies; Internet Marketing for Professional Organizers; Social Media Strategies for Professional Organizers; Secrets to Small Business Marketing Success
Complete: Lesson 6 Assignment
Complete: Exam 6
Lesson 7: Website Development

A significant portion of your clients will be driven to your business by the use of the Internet, and through your website.
14

Total Points
Review 2 Articles: FlyLady; Home Decor Contemporary
Review 2 Videos: Professional Organizers Review Websites; How To Make a Website Yourself
Complete: Lesson 7 Assignment
Complete: Exam 7
Lesson 8: Four Steps to Organizing Anything: Assess, Plan, Implement, Evaluate

In this lesson, we will discuss the mechanics of how you organize for your clients: assess, plan, implement, evaluate.
15

Total Points
Review Article: Getting Rid of Sentimental Clutter
Review 4 Videos: Assess Your Space; Tthe importance of purging your belongings; Organizing And Planning Your Space; Outline Your Plan
Complete: Lesson 8 Assignment
Complete: Exam 8
Lesson 9: Setting Up Your Business - Office and Mobile Set-Up

Now we will discuss set-up of your business, and how to manage business and project operations.
12

Total Points
Review 3 Videos: How To Set Up A Productive Office; Office Organization Ideas; Home Office Organization Help
Complete: Lesson 9 Assignment
Complete: Exam 9
Lesson 10: Professional Organizing Business Workflow Management

As you grow as a professional organizer, you will develop a number of ways to produce the highest quality results, with less effort and less time. Quite a bit of your ability to develop synergy resides in how you develop standard templates and standard methods to work with each client.
12

Total Points
Review 2 Articles: Organizer's Toolkit; Professional Organizer Service Definitions
Review Video: Workflow Management: Visualized
Complete: Lesson 10 Assignment
Complete: Exam 10
Lesson 11: Developing Plans and Designs

As you develop your project plan, there are four key steps of this process: communication, preliminary assessment, project plan development, and implementation.
12

Total Points
Review 5 Articles: Example of Business Designs; Design and Development Plans; Design Process Steps; Organize My Life; My Home Ideas
Complete: Lesson 11 Assignment - A Special Organizing Tip Just for You
Complete: Exam 11
Lesson 12: Organizing Systems and Supplies

In this lesson, we will cover some of the more common organizing systems you should consider using while developing your business.
15

Total Points
Review 5 Articles: Tips for Organized Closets; Miscellaneous Organizing Tips; Stacks and Stacks; CableOrganizer; Organized Home
Review 2 Videos: How to Organize Bathrooms; How to Organize Documents
Complete: Lesson 12 Assignment - The Details of Setting Up a Professional Organizing Business
Complete: Exam 12
Lesson 13: Additional Approaches to Organizing Home Areas

As you plan for the organization of a specific home or office area, be aware of the personal preferences of the owner. You have to change the way that your clients think about organization by providing them the knowledge behind a different approach.
10

Total Points
Review 4 Articles: Office Organizing Tips; Ideas for Organizing Kid's Areas; Organizing Filing Systems; Easy Closets
Review Video: Organizing a Home Office
Complete: Exam 13
Lesson 14: Client Management and Administration, Networking, and Referrals

In order to grow your business, you need the right application and balance of client management to secure additional referrals.
15

Total Points
Review Article: Check Lists
Review 2 Videos: Organizer; Filing System tips
Complete: Lesson 14 Assignment : Your Niche/Specialization
Complete: Exam 14
Lesson 15: Other Tips to Propel Your Business

You have a number of options for business expansion and this lesson will explore these areas.
80

Total Points
Review 2 Articles: More Organizing Information; Staged Homes...Before and After
Complete: Exam 15
Complete: Final Exam
Additional Course Information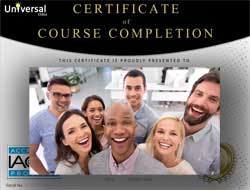 Document Your Lifelong Learning Achievements

Earn an Official Certificate Documenting Course Hours and CEUs
Verify Your Certificate with a Unique Serial Number Online
View and Share Your Certificate Online or Download/Print as PDF
Display Your Certificate on Your Resume and Promote Your Achievements Using Social Media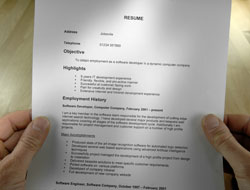 Course Title:
Professional Organizer Training
Languages:
English - United States, Canada and other English speaking countries
Category:
Course Type:
Professional Development
Grading Policy:
Earn a final grade of 70% or higher to receive an online/downloadable CEU Certification documenting CEUs earned.
Assessment Method:
Lesson assignments and review exams
Choose Your Subscription Plan
Learning Outcomes
By successfully completing this course, students will be able to:
Define what a professional organizer does.

Describe essential characteristics of a successful professional organizer.

Define popular organizing techniques.

Describe how to organize the individual.

Describe how to organize a home.

Describe how to organize a business.

Describe the requirements for starting an organizing business.

Describe marketing a professional organizing business, and

Demonstrate mastery of lesson content at levels of 70% or higher.
Student Testimonials
"The content of the material was very helpful. It showed me different aspects that I wouldn't have normally thought about. The instructor was very nice in responding to emails timely. I found writing the marketing/business plan VERY hard, but in the end very useful!!...In the last month that I have completed the online course, I have started my business and because of the knowledge I gained from taking this class, everything is running smoothly. Thanks for a great learning experience!!" -- Stephanie R.
"I found it all helpful....It was a course that gets you to realize that you need to be creative and think on your feet and never stop learning or finding new ways to solve problems and grow. The instructor was very friendly and helpful; a talented teacher." -- Vikki G.
"I really did enjoy the instructor, she was very personal, after awhile I felt as if I knew her." -- Julia G.
"Thank you for this experience. I learned a lot and now have a much better understanding of what it takes to become a Professional Organizer. Thank you." -- Jaclyn B.
"The instructor was great, help and was very quickly respond." -- Juliana K.
"I was apprehensive about paying for an online course in case the course was marked by a computer generated instructor. Every time I e-mailed a question to the instructor, she would reply the next business day with very clear explanations related to my questions. Throughout the course I felt that the instructor was carefully reviewing all of my assignments; I fully perceived her comments to be sincere. Her critique was very helpful and I appreciated her advice. The course was of great benefit to me. I should have taken this course before I started my Professional Organizing business. I feel that I am now much better prepared to offer clients my services as required." -- Darlene R.
"Everything was very helpful and easy to understand....Great experience, it was awesome." -- Laura E.