Online Class: Bread Baking 101
In this course you will find useful information and recipes for traditional breads, white breads, whole wheat breads, sourdough breads, rye breads, sweet breads, quick breads, unleavened breads, gluten-free breads, grain-free breads, and alternative uses for stale breads.
---

Bread baking can seem daunting, but with this easy-to-follow course guide, you will be able to uncover the mysteries of bread baking without any of the fear. You will learn the proper utensils and instruments necessary for each task, what ingredients to store in your kitchen, and which techniques to make each bread baking task run smoothly.
In this course you will find useful information and recipes for traditional breads, white breads, whole wheat breads, sourdough breads, rye breads, sweet breads, quick breads, unleavened breads, gluten-free breads, grain-free breads, and alternative uses for stale breads.
This course will help to transform you from a novice into a skilled bread baker who can not only impress friends and family with delicious breads, but who can also pass along the tradition to the next generation.
Lesson 1: Instruments, Utensils, and Preparation

Bread baking, just as any other culinary endeavor, is best completed with an arsenal of useful instruments which ensure optimal results.

Lesson 2: How to Ensure the Best Outcome

There are a few precautions anyone can take to ensure that each loaf is a great loaf.

Lesson 3: Selecting the Best Ingredients

When baking a loaf of bread, every ingredient is important. You must always be aware of the quality of each ingredient and how it will affect your recipe.

Lesson 4: Traditional Favorites

A great way to impress family and friends alike is to welcome them with a freshly baked loaf of bread whose smell fills the house and reminds them of time gone by.

Lesson 5: Hearty Whole Wheat

Whole wheat flour has very little gluten which can mean that the dough is rough, crumbly, and difficult to work with.

Lesson 6: The Art of Sourdough

The key aspect of sourdough is the sourdough starter which is made from fermented yeasts and lactobacilli that are sometimes so old that families actually pass down sourdough starter for generations.

Lesson 7: Rye Breads

Rye is a grain that is popular in Europe. Rye bread is made from varying proportions of rye and wheat flours.

Lesson 8: Sweet Breads

For the simplicity of this lesson, we will focus on traditional loaves of sweet bread, such as banana nut bread.

Lesson 9: Quick Breads

There are many different types of quick breads and they tend to be easier to make than their yeast-leavened cousins, as their name implies.

Lesson 10: Unleavened Breads

Unleavened breads are also very simple to make since they require no leavening agents and very little ingredients of any kind.

Lesson 11: Gluten-Free and Grain-Free Alternatives

It is possible to make a delicious loaf of bread that has neither gluten nor grains, you just have to get creative with your recipes.

Lesson 12: Alternative Uses for Stale Breads

Whether you have bread go stale on its own or you speed up the process a bit, there are many alternative uses for stale bread that are quick, easy, and delicious.
By successfully completing this course, students will be able to:
Identify instruments, utensils, and preparation needed for bread baking.
Summarize the selection the best ingredients for your baking project.
Demonstrate whole wheat bread baking techniques.
Demonstrate sourdough bread baking techniques.
Demonstrate rye bread baking techniques.
Demonstrate sweet bread baking techniques.
Demonstrate gluten-free and grain-free alternatives in bread baking.
Demonstrate mastery of lesson content at levels of 70% or higher.
Additional Course Information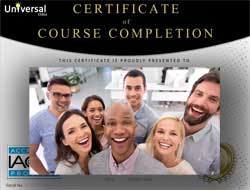 Document Your Lifelong Learning Achievements

Earn an Official Certificate Documenting Course Hours and CEUs
Verify Your Certificate with a Unique Serial Number Online
View and Share Your Certificate Online or Download/Print as PDF
Display Your Certificate on Your Resume and Promote Your Achievements Using Social Media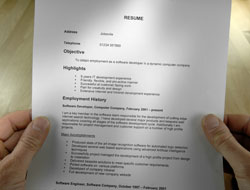 Course Title:
Bread Baking 101
Lessons Rating:
4.5 / 5 Stars (1,060 votes)
Languages:
English - United States, Canada and other English speaking countries
Category:
Availability:
This course is online and available in all 50 states including: California, Florida, Georgia, Illinois, New York, Pennsylvania, Ohio, Texas, and Washington.
Last Updated:
January 2023
Course Type:
Self-Paced, Online Class
Grading Policy:
Earn a final grade of 70% or higher to receive an online/downloadable CEU Certification documenting CEUs earned.
Assessment Method:
Lesson assignments and review exams
"I think it was interesting to learn about all the different kind of bread we can make. I always made bread in a bread machine but this was my first time making bread without the bread machine. I can't wait to try more bread recipes." -- Melanie S.
"It was fun and wonderful and I did not expect it at all. For me, I was pleased with this course and everything related to it in terms of information, video, other materials and references were sufficient and excellent." -- Ihsan A.
"I found it very helpful, with the recipes being very easy to follow and the videos were both enjoyable and educational. I like that you cater to people who read and learn and people who are visual learners." -- Sophie S.
"I thought this course was the best course ever! This course helped me become a better baker." -- Rochelle B.
"If you want to learn bread, classes like this are a perfect way to start!" -- William J.
"This course is so good, and I loved it." -- Hui L.
"Lots of great new recipes to try! Thanks!" -- Cheryl S.
"Amazing course! Thank you for putting it together!" -- Jennifer M.