Online Class: Event Planning 101
Online class providing a basic understanding of event planning. It will also explain some of the details of how the business works and what an event planner actually does to manage an event.
---

$
70.00
no certificate
- OR -
$
95.00
with CEU Certificate*
Start Right Now!
$95.00
(with CEU Certificate)
---
Taking multiple courses? Save with our
platinum program
.
10

22

5,339

Students

have taken this course

9

0.9
Dive into the Dynamic World of Event Planning
In today's vibrant and ever-changing world, the demand for skilled event planners has never been higher. Event planning, a unique blend of creativity and logistics, caters to individuals who can transform any occasion into a memorable experience.
Course Overview:
Although a college degree or formal training is not mandatory to thrive in this profession, acquiring relevant knowledge undoubtedly propels you ahead in the industry. While newcomers can earn a lucrative salary, the earning potential for seasoned professionals, with a strong network and portfolio, can reach into the millions annually.
But what truly defines event planning? It's more than just parties and gatherings; it's the art of storytelling, where every little detail culminates into an unforgettable experience. However, this profession demands more than just an eye for detail. If you possess enthusiasm, a knack for self-promotion, and enjoy mingling and coordinating with diverse groups, you're on the right track. But if you're reserved and prefer remaining unnoticed, this might not be your cup of tea.
Our course is structured to provide an in-depth understanding of the vast world of event planning. We'll journey through its nuances, explore the various facets of the profession, and arm you with the essentials to kickstart your own successful career in this thrilling arena.
Course Modules:
Lesson 1: Unveiling the Role of an Event Planner - Discover what goes behind the title. Understand the responsibilities and the magic they create.

Lesson 2: Networking - The Event Planner's Power Tool - Dive into the significance of building strong professional relationships and how they can be a game-changer in this industry.

Lesson 3: Exploring the Major Avenues of Event Planning - From corporate conclaves to music festivals, understand the diverse categories of events you can master.

Lesson 4: The Corporate Arena - Grasp the fundamentals of corporate event planning, from annual meetings to product launches.

Lesson 5: Crafting Dreamy Nuptials - Wedding Planning - Step into the romantic world of weddings and learn how to make matrimonial dreams come true.

Lesson 6: Celebrations & Special Parties - Whether it's a milestone birthday or an anniversary, master the art of turning special moments into cherished memories.

Lesson 7: Macro Planning - A Bird's-eye View - Understand the larger picture of event organization, from conceptualization to execution.

Lesson 8: Micro Planning - A Bug's-eye View - Dive into the intricate details that ensure a flawless event.

Lesson 9: Those Finishing Touches - Recognize the often-overlooked details that can enhance an event's experience manifold.

Lesson 10: Taking the Leap - Launching Your Event Planning Venture - Equip yourself with the knowledge to establish and grow your own event planning business.
Why Enroll in this Course?
This course isn't just an academic exercise; it's a ticket to a realm filled with opportunities, challenges, and rewards. With the world hosting countless events daily, the need for skilled planners is insatiable. From the foundational concepts to advanced strategies, this course encapsulates the entire spectrum of event planning.
Not only will you gain theoretical knowledge, but you'll also be presented with real-world scenarios, challenges, and solutions that professionals face. By the end of this course, you'll be well-equipped with the skills, knowledge, and confidence to make a mark in the vibrant world of event planning.
So, are you ready to transform ordinary occasions into extraordinary memories? Join us and steer your career towards a future filled with possibilities, creativity, and success. Enroll now!
Course Motivation
Event Planning Defined
The role of an event planner is part liaison, part therapist, and part reassuring friend. Event planners are hired specifically because the person, company, or group planning an event prefers to put the task in the hands of an expert rather than personally take on the task.

Even if customers have great confidence in the planner they choose to hire, most people still will have some concern about the event turning out well. If the event bombs, it is the person who hired the event planner that will ultimately look bad to the attendees of the event, not the event planner whom they have never met.

Also, many of those who hire an event planner will have strong opinions about what they want or do not want. Thus, the event planner must take these requests and decisions into consideration when planning the event.
The U.S. Department of Labor categorizes event planning under "meeting and convention planning." Meetings, conventions, and other events bring people together for a shared and common purpose.

Event planners work to ensure the success of the event in question and have the end result come off seamlessly. Event planners, sometimes called EPs, coordinate every tiny detail of the event, from lining up the speakers and finding an appropriate location for the event to arranging for any printed material and/or audio-visual equipment required. Event planners may work for nonprofit organizations, professional associations, individuals, governmental agencies, hotels, and large or small corporations.

Some organizations, corporations, hotels, and convention centers keep meeting planners and event planners on staff; others hire them from outside firms or hire independent contractors. Event planners may or may not have a high school diploma or its equivalency, an associate's degree, a four-year degree, a master's degree, or a certificate in event planning; however, all that is truly required to enter this field is a knack and an affinity for the job.
In addition to other things, event planning essentially involves some of the following tasks:
budgeting;

date selection and alternate date selection;

site selection;

invitations;

acquisition of permits;

transportation arrangements;

parking;

security staff;

safety precautions;

food or catering arrangements;

wait and bar staff;

decorating;

entertainment;

assembly;

cleanup.
This list is by no means complete. Other event planning tasks include any aspect necessary to successfully plan and execute a party, festival, ceremony, graduation, concert, convention, competition, or show that the event planner is hired to organize. Such an involved process requires exceptional organizational skills and an eye and mind for detail. Most importantly, event planners must create programs, parties, or events that address the purpose, message, or impression that their organization or client is trying to communicate.
What Types of Skills Do Event Planners Need to Have?
In order to be a successful event planner or meeting planner, one should possess a set of specific skills. As mentioned previously, a college education or certificate is not required to enter this field; however, some event planners will have a degree in hospitality, management, business administration, marketing, public relations, or some form of communications. They may also have certificates in business or computer software applications usage.

Below is a basic list of skills that are highly recommended for event planners to have.
The list is not complete but provides a general overview of top skills required to do the job well:
verbal and written communication skills;

organizational skills;

time management skills;

project management skills;

the ability to multitask efficiently;

the ability to take charge and make decisions;

the ability to work well in teams;

efficiency with Microsoft Office and Outlook;

a very detail-orientated

mindset;

the ability to meet deadlines;

great to excellent negotiation skills;

the ability to stay calm under pressure;

the ability to manage and create a budget;

skill at managing groups, teams, and staff members;

marketing skills;

great public relations skills;

great social skills;

the ability to converse comfortably with all levels of management and all types of people;

creative ingenuity;

the ability to form networks and build alliances with various vendors.
Where and for Whom Do Event Planners Work?
Event planners may work on staff for large or small event planning companies, including wedding planners, corporate event planners, special event planners and the like. They may also freelance and work for several different companies on an as-needed basis or contract their services out on a party-to-party basis. They may work full time for private corporations, hotels, or government agencies as meeting and convention planners or, lastly, they may work for themselves in their own company or self-started business.
How and Where to Get Started as an Event Planner
If you have no experience at all and want to break into the field, the best bet is to start at an entry level position. Learn as much as you can by working your way up and building contacts as you go. (We will discuss more about this in Lesson 2.) You will not make big bucks initially, but if event planning is something you think you have a special affinity for, then bite the bullet and take a lower salary in order to learn the ropes.

You also may continue to work in your current job and start by building a great network of contacts in the area you want to specialize in. This will help give you a higher asking salary when looking for positions with event planning companies.

The more you can bring to the table, the more valuable you will be to potential employers or clients as a team player. Another option is to move into a position such as this within the company you work for. Check with your human resources department and ask if there are any positions open that involve meeting or convention planning in-house.

Jobs like this can often be found within large corporations within the public relations or marketing departments. Your current position within your company may allow you access to these jobs before they are offered to the public. These are great training grounds for building a career in event planning.


Conclusion
Event planners may or may not have a formal college education; however, they must possess certain skills in order to do the job well. An event planner also may be called a meeting and convention planner or coordinator. Event planners sometimes work very long hours and certainly work non-traditional hours, as the events they plan often have to be set up after normal business hours and usually are scheduled out of the regular 9-to-5 time frames.

Event planners may plan a variety of different events, including meetings, seminars, conferences, trade shows, executive retreats, incentive programs, conventions, awards ceremonies, contests, fashion shows, weddings, birthdays, anniversaries, and all kinds of parties. The list goes on! In any case, event planners may work in private and business sectors. Which sector you choose will depend upon your personality and skill level.
Completely Online
Self-Paced
6 Months to Complete
24/7 Availability
Start Anytime
PC & Mac Compatible
Android & iOS Friendly
Accredited CEUs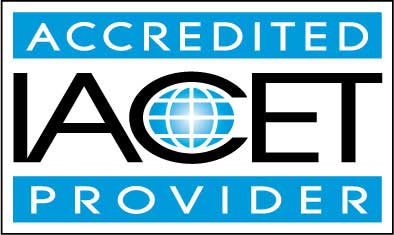 Lesson 1: What Is an Event Planner?
Event planners work to ensure the success of an event, which includes meetings, parties, fundraisers, and many others.
235

Total Points
Lesson 1 Video
Lesson discussions: Reasons for Taking this Course
Complete: Lesson 1 Assignment
Complete Assignment: 1A: Introduce Yourself
Assessment: Lesson 1 Exam: Event Planning Defined
Lesson 2: The Importance of Networking to the Event Planner
Any event planner needs a good group of people who can provide the required elements to put the event together and make it a great success. This lesson discusses the importance of networking and how to develop networking skills and con
200

Total Points
Lesson 2 Video
Lesson discussions: I Want to be an Event Planner Because...
Complete: Lesson 2 Assignment
Assessment: Lesson 2 Exam:The Importance of Networking to the Event Planner
Lesson 3: The Major Types of Event Planning
There are three major areas of this field that are the most popular, and thus often become the highest paying. The first is corporate event planning, the second is wedding planning, and the last is special party or celebration event planning. Additional lesson topics: Planners Guide
210

Total Points
Lesson 3 Video
Lesson discussions: Specializing in Events!
Complete: Lesson 3, Assignment
Assessment: Lesson 3 Exam:The Major Types of Event Planning
Lesson 4: Corporate Event Planner Basics
Corporate event planners most often are employed by large to medium-sized companies or corporations. They organize, orchestrate, and arrange various events, meetings, conventions and educational seminars.
200

Total Points
Lesson 4 Video
Complete: Lesson 4 Assignment
Assessment: Lesson 4 Exam:Corporate Event Planner Basics
Lesson 5: Wedding Planner Basics
Wedding planners may offer wedding day only coordination or a full range of other services, such as helping find the perfect reception location or by planning the wedding from start to finish.
220

Total Points
Lesson 5 Video
Complete: Lesson 5 Assignment
Assessment: Lesson 5 Exam:Wedding Planner Basics
Lesson 6: Special Party and Celebration Event Planner Basics
Special party and celebration planners organize the party or celebration according to the wishes of those who hired them.
220

Total Points
Lesson 6 Video
Complete: Lesson 6 Assignment
Assessment: Lesson 6 Exam:Special Party & Celebration Event Planner Basics
Lesson 7: A Bird's-eye View of Planning a Single Event
This lesson gives you a broad view of what planning one single event would look like. Additional lesson topics: Engagement Parties
220

Total Points
Lesson 7 Video
Complete: Lesson 7 Assignment
Assessment: Lesson 7 Exam:A Birds Eye View of Planning a Single Event
Lesson 8: A Bug's-eye View of Planning a Single Event
In this lesson, we will use the gathered data to get a more detailed plan, from which a final plan will be made. Additional lesson topics: Event planning checklist
200

Total Points
Lesson 8 Video
Complete: Lesson 8 Assignment
Assessment: Lesson 8 Exam:A Bugs-Eye View of Planning a Single Event
Lesson 9: Details That Make a Difference
If you want to be an event planner, then you need to always focus on the details that make a difference.
225

Total Points
Lesson 9 Video
Complete: Lesson 9 Assignment
Assessment: Lesson 9 Exam:Details that Make a Difference
Lesson 10: Starting Your Own Event Planning Service
If you want to run your own company, you should have experience, many contacts, and a good amount of starting capital.
1195

Total Points
Lesson 10 Video
Lesson discussions: What Do You Think of This Course?; Program Evaluation Follow-up Survey (End of Course); Course Comments
Complete: Lesson 10 Assignment
Assessment: Lesson 10 Exam:Starting Your Own Event Planning Service
Assessment: Final Exam
By successfully completing this course, students will be able to:
Describe what an event planner is and determine whether or not it is right for you.
Describe the importance of networking as an event planner.
Describe the major types of event planning.
Summarize the processes involved in planning a corporate event.
Summarize the processes involved in planning a wedding.
Describe the processes involved in planning special parties and celebrations.
Outline and summarize the details of planning any major event.
Summarize how to start your own event planning service.
Demonstrate mastery of lesson content at levels of 70% or higher.
Additional Course Information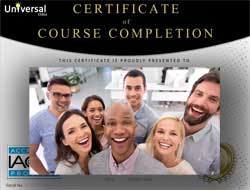 Document Your Lifelong Learning Achievements

Earn an Official Certificate Documenting Course Hours and CEUs
Verify Your Certificate with a Unique Serial Number Online
View and Share Your Certificate Online or Download/Print as PDF
Display Your Certificate on Your Resume and Promote Your Achievements Using Social Media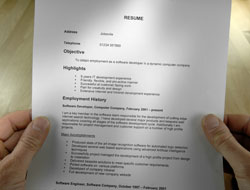 Course Title:
Event Planning 101
Lessons Rating:
4.4 / 5 Stars (4,032 votes)
Languages:
English - United States, Canada and other English speaking countries
Category:
Availability:
This course is online and available in all 50 states including: California, Florida, Georgia, Illinois, New York, Pennsylvania, Ohio, and Texas.
Course Type:
Self-Paced, Online Class
Grading Policy:
Earn a final grade of 70% or higher to receive an online/downloadable CEU Certification documenting CEUs earned.
Assessment Method:
Lesson assignments and review exams
Instructor:
UniversalClass Instructional Team
Course Fee:
$95.00 U.S. dollars
Choose Your Subscription Plan
"My instructor was very responsive to any email I sent to her. She gave me input on some of the papers I prepared and submitted. I found her input to be very helpful." -- Jeanne P.
"The course is a great way to get started in the event planning industry. It offers great insight and career ideas, tips and how to network properly." -- Andrew E.
"Instructor was always helpful and available." -- Dennis B.
"I enjoyed taking the course." -- Patricia B.
"What was most helpful was the assignments, as they required some planning and creative work that I will be able to use in my future business." -- Oksana P.
"I thought this was an excellent course. There was no pressure and you could work at your own pace and timeline. I gained a wealth of information and feel the instructor was knowledgeable of the event planning business. The instructor promptly marked assignments, exams and responded to e-mails questions." -- Gloria K.
"Great Course overall! :)" -- Calvin B.
"I found that at the end of every assignement that there wasa section called "Conclusion" that helped to clarity things in a "BUGS EYE VIEW"." -- Calvin B.
"The instructor was there and graded me on time. I thank you Universal Class for being your student." -- Betty I.
"Instructor was pretty quick on getting back to my questions!" -- Courtney F.