Online Class: Etiquette 101
In this etiquette course you will learn the rules of good behavior, common courtesies of life, telephone etiquette, and conducting proper daily interactions for both social and business situations.
---

$
70.00
no certificate
- OR -
$
95.00
with CEU Certificate*
Start Right Now!
$95.00
(with CEU Certificate)
---
Taking multiple courses? Save with our
platinum program
.
12

14

5,147

Students

have taken this course

7

0.7
The Timeless Significance of Etiquette
Introduction In an ever-evolving world, the value of etiquette remains steadfast. While some argue it's a relic of the past, the truth is, the principles of good behavior and manners are timeless. As culture and customs evolve, so do the guidelines of politeness, ensuring that society functions harmoniously. The absence of etiquette can lead to chaos, misunderstandings, and conflicts, ranging from minor disagreements to aggressive confrontations.
Defining Etiquette Etiquette acts as a framework governing our interactions, whether they're social, business-related, or personal. Rooted in our cultural norms and ethical values, etiquette serves as a mirror reflecting our collective consciousness. Without it, societal interactions could devolve into a survival-of-the-fittest scenario, where compassion and understanding are secondary to individual ambitions.
Historically, etiquette played a significant role in defining and reinforcing societal hierarchies. For instance, during the Middle Ages, etiquette determined how much a lower-ranking person should bow to a superior or the expected mourning practices after a family member's passing. Such traditions were largely influenced by the elite classes, using them to cement their roles and authority within society. However, over time, as societies became more inclusive, the principles of etiquette transformed into a universal guide, promoting mutual respect and understanding rather than rigid class structures.
Etiquette in Modern Times In today's fast-paced world, the essence of etiquette lies in:
Personal Comfort: By understanding and applying etiquette, individuals navigate social situations more confidently.

Empathy: Etiquette ensures the emotions and feelings of others are prioritized, preventing unintended slights or offenses.

Clear Communication: Effective etiquette breaks barriers, fostering open and honest dialogue.

Professionalism: In the workplace, etiquette can elevate one's perceived competence and professionalism.

First Impressions: Those crucial initial moments of interaction can set the tone for future engagements. Proper etiquette ensures these moments are positive.
While societal norms are constantly shifting, etiquette remains the compass that directs us toward considerate behavior. Its guidelines, while adaptive, always emphasize fairness, politeness, and consideration.
Course Overview: Etiquette 101 This course provides a contemporary take on traditional etiquette. We delve into:
Why Etiquette Matters: Understand the history, significance, and modern relevance of etiquette.

The Common Courtesies of Life: Rediscover often overlooked gestures of politeness.

Polite Conversation: Master the art of conversing with tact and grace.

Telephone Etiquette: Navigate the do's and don'ts of both cellular and office communication.

Correspondence: Learn proper communication, including emails and letters.

Basic Table Manners: Dine with elegance and respect.

Overnight Guests: Be a memorable host or guest.

Wedding Etiquette: Navigate these joyous occasions with finesse.

Moments of Sorrow: Address sensitive situations with empathy.

Workplace Rules: Navigate professional spaces with confidence.

Gift-giving Guidelines: Select and present gifts thoughtfully.

Behavior for Children: Instill foundational manners in the younger generation.
Throughout the course, you'll encounter real-life examples, illustrating both commendable and unfavorable behavior. We'll address challenging situations, providing etiquette-based solutions, ensuring you're prepared for all of life's twists and turns.
The Roots of Etiquette: Home Often, our first exposure to etiquette is at home. Family dynamics play a pivotal role in shaping our understanding of manners. To genuinely embrace etiquette, it's vital to practice it both in public and private spaces. By consistently adhering to high standards of behavior, especially around loved ones, we naturally integrate these principles into our daily lives. This not only benefits personal relationships but also positively influences society at large.
In conclusion, etiquette isn't about stringent rules but about creating an environment where everyone feels valued and respected. By internalizing and practicing etiquette, you not only enhance your personal and professional life but also contribute positively to the world around you.
Completely Online
Self-Paced
Printable Lessons
Full HD Video
6 Months to Complete
24/7 Availability
Start Anytime
PC & Mac Compatible
Android & iOS Friendly
Accredited CEUs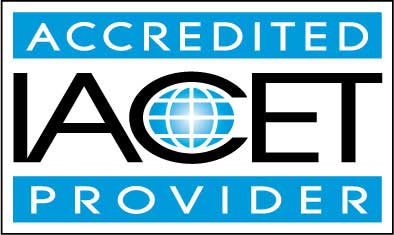 Lesson 1. Why Etiquette Matters
Etiquette is merely a set of guidelines for politeness and good manners, the kindnesses with which we should always treat each other.
9

Total Points
Lesson 1 Video
Lesson discussions: Etiquette Course; Reasons for Taking this Course
Complete Assignment: An Introduction
Assessment: Lesson 1. Why Etiquette Matters
Lesson 2. The Common Courtesies of Life
The common courtesies of life are the endless little gestures we make almost unconsciously as we move through our day.
9

Total Points
Lesson 2 Video
Assessment: Lesson 2. The Common Courtesies of Life
Lesson 3. Polite Conversation
The art of small talk and polite conversation is quickly dying. Many people are uncomfortable in situations where they have to make small talk with others or chat with people they've just met.
10

Total Points
Lesson 3 Video
Assessment: Lesson 3. Polite Conversation
Lesson 4. Telephone Etiquette
More of our communication is done by telephone every day. Home phones, office phones, and cell phones are our virtual ties to each other as we rush from place to place.
10

Total Points
Lesson 4 Video
Assessment: Lesson 4. Telephone Etiquette
Lesson 5. Correspondence
Although you probably keep in touch with most of your friends and family by phone or email, you should occasionally send a real letter, particularly to older relatives who don't have a computer.
8

Total Points
Lesson 5 Video
Lesson discussions: Communication
Assessment: Lesson 5. Correspondence
Lesson 6. Basic Table Manners
Table manners make eating with others a pleasant experience. There's nothing more disturbing than sharing a meal with someone who eats with his mouth open, drums his fingers on the table, and has no idea how to actproperly while dining.
8

Total Points
Lesson 6 Video
Assessment: Lesson 6. Basic Table Manners
Lesson 7. Overnight Guests
Families and friends today often live on opposite sides of the country or at least several hours away from each other. With travel so easy by car, plane, and bus, most of us have spent weekends more than once visiting with loved ones.
10

Total Points
Lesson 7 Video
Assessment: Lesson 7. Overnight Guests
Lesson 8. Wedding Etiquette
A brief overview of how to act at some of the more common celebrations will enable you to handle yourself gracefully at all of life's happiest celebrations.
10

Total Points
Lesson 8 Video
Assessment: Lesson 8. Wedding Etiquette
Lesson 9. Moments of Sorrow
Just as we celebrate life with weddings and births, we mark the sorrows of life as well.
7

Total Points
Lesson 9 Video
Assessment: Lesson 9. Moments of Sorrow
Lesson 10. The Rules of the Workplace
Nowhere are the rules of etiquette more important than in the workplace. In a social setting, breaking the rules may embarrass you momentarily, but it is usually forgiven and forgotten fairly quickly.
8

Total Points
Lesson 10 Video
Assessment: Lesson 10. The Rules of the Workplace
Lesson 11. Gift-giving Guidelines
Giving and receiving gifts is one of the most pleasurable pursuits connected with any special occasion.
8

Total Points
Lesson 11 Video
Lesson discussions: Regifting
Assessment: Lesson 11. Gift Giving Guidelines
Lesson 12. Appropriate Behavior for Children
As parents, we need to teach our children manners at a young age and understand that certain behaviors in our children don't need to be tolerated by other adults.
56

Total Points
Lesson discussions: What is your opinion of this course?; Program Evaluation Follow-up Survey (End of Course); Course Comments
Assessment: Lesson 12. Appropriate Behavior for Children
Assessment: The Final Exam
By successfully completing this course, students will be able to:
Summarize why etiquette matters.
Describe the common courtesies of life.
Summarize polite conversation.
Describe telephone etiquette.
Define proper correspondence.
Describe basic table manners.
Describe etiquette overnight guests.
Describe wedding etiquette.
Define etiquette for moments of sorrow.
Define the rules of the workplace.
Define appropriate behavior for children.
Summarize gift giving guidelines.
Demonstrate mastery of lesson content at levels of 70% or higher.
Additional Course Information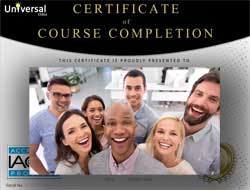 Document Your Lifelong Learning Achievements

Earn an Official Certificate Documenting Course Hours and CEUs
Verify Your Certificate with a Unique Serial Number Online
View and Share Your Certificate Online or Download/Print as PDF
Display Your Certificate on Your Resume and Promote Your Achievements Using Social Media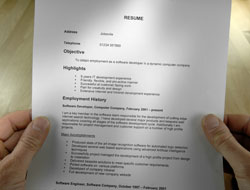 Course Title:
Etiquette 101
Lessons Rating:
4.4 / 5 Stars (3,825 votes)
Languages:
English - United States, Canada and other English speaking countries
Category:
Availability:
This course is online and available in all 50 states including: California, Florida, Georgia, Illinois, New York, Pennsylvania, Ohio, and Texas.
Course Type:
Self-Paced, Online Class
Grading Policy:
Earn a final grade of 70% or higher to receive an online/downloadable CEU Certification documenting CEUs earned.
Assessment Method:
Lesson assignments and review exams
Course Fee:
$95.00 U.S. dollars
Choose Your Subscription Plan
"This course on Etiquette was fantastic. In society people should remind themselves to extend kindnesses despite feelings. I also appreciated the prompts from the course instructor." -- Lacheree P.
"The Instructor is a great professional! Taught us how to behave appropriately in social and business settings. It really helps me in life. I enjoyed this course a lot and liked the fact you were very clear more than internet research. THANK YOU VERY MUCH !" -- Maria N.
"The instructor was very knowledgeable in every area. She graded work in a very timely manner and always offered additional help if needed. She encouraged me in every email that was sent." -- Deborah S.
"This course has been extremely informative regarding proper etiquette. The knowledge I have gained has already helped me to feel more comfortable in social situations, as well as allowed me to put others at ease in my presence." -- Deanna W.
"I was very pleased with the class and instructor. It was very well organized and I appreciate the comments made by the instructor." -- Kay M.
"The course was very enjoyable,informative and very interesting. I looked forward to each lesson. This course would be highly recommened to take by everyone. We could all use a few lessons on this subject." -- Maryann C.
"Great course! Very well thought out!" -- Kimberly G.
"Instructor was available, prompt, and friendly." -- Linda A.
"I liked the links a lot. Everything was laid out very thoroughly." -- Margarita R.
"The reference material and class material was most helpful. I was very pleased with the class and instructor. It was very well organized and I appreciate the comments made by the instructor." -- Kay M.
View More Testimonials...