Online Class: Etiquette 101
---

$
40.00
no certificate
- OR -
$
65.00
with CEU Certificate*
12

Lessons

27

Exams &

Assignments

7

Hours

average time

0.7

CEUs

0

Students

have taken this course
Course Description
Etiquette 101 is an overview of today's etiquette rules, updated for today's fast-paced lifestyles and ever-changing codes of conduct for work and leisure.

The role of etiquette has changed over the years.

At one time, it served as an indicator of each person's proper station in life.

Today, etiquette helps smooth the path of our daily activities, whether it's meeting others in our daily interactions, talking to someone on the phone, offering condolences properly or understanding how to talk to colleagues at a business conference.

In Etiquette 101, you'll learn the rules of good behavior for today's most common social and business situations, including the common courtesies of life that many of us have forgotten or may not have learned, from when to offer your seat on a bus to a stranger to how to share a cab.

It will also go over telephone etiquette, with the updated rules for cell phone use and the new rules for office calls.
Correspondence, including emails, entertaining and being a polite guest, giving and receiving gifts and life's big events are all covered, with examples – both good and bad! There is also a section on life situations that are never easy, such as death and divorce, with etiquette suggestions that will help you navigate the minefield of emotions surrounding these situations.
Finally, a section on workplace etiquette covers the details of everything from how to relate to your boss and subordinates to keeping your social life and work separate.

Etiquette 101 will teach you everything you need to know to move graciously through today's world.
Completely Online
Self-Paced
Instructor Support
IACET CEUs
6 Months to Complete
24/7 Availability
Start Anytime
PC & Mac Compatible
Android & iOS Friendly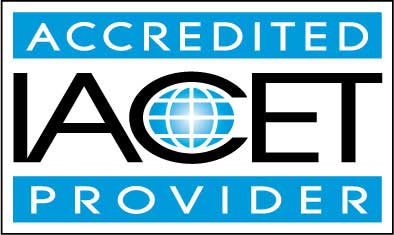 Universal Class, Inc. has been approved as an
Accredited Provider
by the
International Association for Continuing Education and Training
(IACET). In obtaining this approval, Universal Class, Inc. has demonstrated that it complies with the ANSI/IACET Standard which is widely recognized as the Standard of good practice internationally. As a result of their Accredited Provider status, Universal Class, Inc. is authorized to offer IACET CEUs for its courses that qualify under the ANSI/IACET Standard.
Request More Information

Have a question? Check out our
FAQ
or contact us for more information.
Course Lessons
Lesson 1. Why Etiquette Matters

Etiquette is merely a set of guidelines for politeness and good manners, the kindnesses with which we should always treat each other.

Lesson 2. The Common Courtesies of Life

The common courtesies of life are the endless little gestures we make almost unconsciously as we move through our day.

Lesson 3. Polite Conversation

The art of small talk and polite conversation is quickly dying. Many people are uncomfortable in situations where they have to make small talk with others or chat with people they've just met.

Lesson 4. Telephone Etiquette

More of our communication is done by telephone every day. Home phones, office phones, and cell phones are our virtual ties to each other as we rush from place to place.

Lesson 5. Correspondence

Although you probably keep in touch with most of your friends and family by phone or email, you should occasionally send a real letter, particularly to older relatives who don't have a computer.

Lesson 6. Basic Table Manners

Table manners make eating with others a pleasant experience. There's nothing more disturbing than sharing a meal with someone who eats with his mouth open, drums his fingers on the table, and has no idea how to actproperly while dining.

Lesson 7. Overnight Guests

Families and friends today often live on opposite sides of the country or at least several hours away from each other. With travel so easy by car, plane, and bus, most of us have spent weekends more than once visiting with loved ones.

Lesson 8. Wedding Etiquette

A brief overview of how to act at some of the more common celebrations will enable you to handle yourself gracefully at all of life's happiest celebrations.

Lesson 9. Moments of Sorrow

Just as we celebrate life with weddings and births, we mark the sorrows of life as well.

Lesson 10. The Rules of the Workplace

Nowhere are the rules of etiquette more important than in the workplace. In a social setting, breaking the rules may embarrass you momentarily, but it is usually forgiven and forgotten fairly quickly.

Lesson 11. Gift-giving Guidelines

Giving and receiving gifts is one of the most pleasurable pursuits connected with any special occasion.

Lesson 12. Appropriate Behavior for Children

As parents, we need to teach our children manners at a young age and understand that certain behaviors in our children don't need to be tolerated by other adults.
Additional Course Information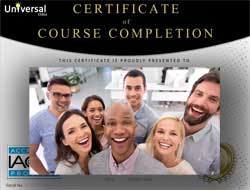 Document Your Lifelong Learning Achievements

Earn an Official Certificate Documenting Course Hours and CEUs
Verify Your Certificate with a Unique Serial Number Online
View and Share Your Certificate Online or Download/Print as PDF
Display Your Certificate on Your Resume and Promote Your Achievements Using Social Media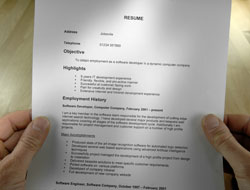 Course Title:
Etiquette 101
Languages:
English - United States, Canada, United Kingdom, Australia, New Zealand, and other English speaking countries
Category:
Course Type:
Support/Advice
Grading Policy:
Earn a final grade of 70% or higher to receive an online/downloadable CEU Certification documenting CEUs earned
Assessment Method:
Lesson assignments and review exams
Duration:
Continuous: Enroll anytime!
Learning Outcomes
By successfully completing this course, students will be able to:
Summarize why etiquette matters.

Describe the common courtesies of life.

Summarize polite conversation.

Describe telephone etiquette.

Define proper correspondence.

Describe basic table manners.

Describe etiquette overnight guests.

Describe wedding etiquette.

Define etiquette for moments of sorrow.

Define the rules of the workplace.

Define appropriate behavior for children.

Summarize gift giving guidelines, and

Demonstrate mastery of lesson content at levels of 70% or higher.
An Introduction
Assignment
5
Lesson 1 Assignment
Assignment
25
Lesson 1. Why Etiquette Matters
Exam
8
Lesson 2 Assignment
Assignment
25
Lesson 2. The Common Courtesies of Life
Exam
9
Lesson 3 Assignment
Assignment
25
Lesson 3. Polite Conversation
Exam
10
Lesson 4 Assignment
Assignment
25
Lesson 4. Telephone Etiquette
Exam
10
Lesson 5 Assignment
Assignment
25
Lesson 5. Correspondence
Exam
8
Lesson 6 Assignment
Assignment
25
Lesson 6. Basic Table Manners
Exam
8
Lesson 7 Assignment
Assignment
25
Lesson 7. Overnight Guests
Exam
10
Lesson 8 Assignment
Assignment
25
Lesson 8. Wedding Etiquette
Exam
10
Lesson 9 Assignment
Assignment
25
Lesson 9. Moments of Sorrow
Exam
7
Lesson 10 Assignment
Assignment
25
Lesson 10. The Rules of the Workplace
Exam
8
Lesson 11 Assignment
Assignment
25
Final Assignment
Assignment
10
Lesson 11. Gift Giving Guidelines
Exam
8
Lesson 12 Assignment
Assignment
25
Lesson 12. Appropriate Behavior for Children
Exam
7
The Final Exam
Exam
49
Total Points:
467