Online Class: Sensitivity Training in the Workplace
---

$
50.00
no certificate
- OR -
$
75.00
with CEU Certificate*
10

34

4,090

Students

have taken this course

7

0.7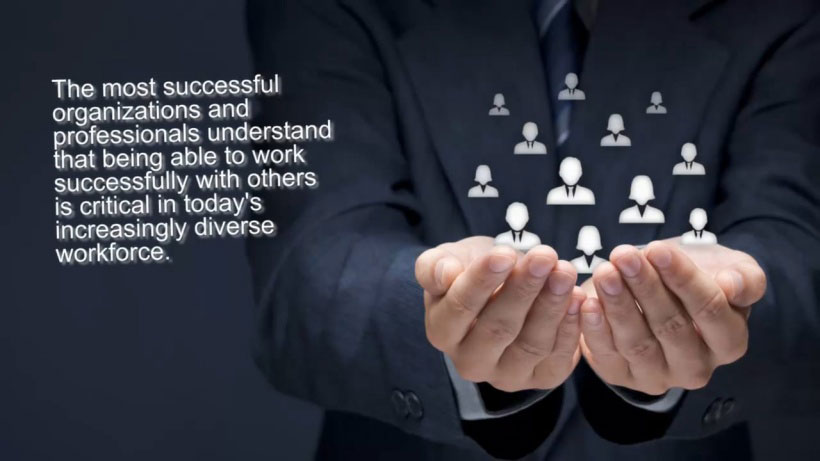 The most successful organizations and professionals understand that being able to work well with others is critical in today's increasingly diverse workforce. If you have co-workers, employees, or managers who don't share the same beliefs, backgrounds, lifestyles, or traditions, then you – as well as your career – can benefit from our sensitivity training course.
This course will provide you with the following:
· The foundation you need to be culturally competent
· Cultural awareness and a greater understanding of cultural differences
· Enhancement of your cultural sensitivity
· Awareness and a greater understanding of gender differences in the workplace
· Generational training for improving communication between different generations
· An introduction to effectively working with members of the LGBT community
· Tools to reduce misunderstandings and create positive relationships in the workplace
· Knowledge of respectful behaviors that promote harmony with others in the organization
· Skills to resolve conflicts that may arise, as well as strategies to help get the results that are in the best interest of all parties.
· And more.
If your organization is growing and expanding into other countries, or if your staff is becoming more diverse, this training course will offer the insight you need to become more culturally competent. Our informative lessons will provide you the knowledge, understanding, and skills you need as well as provide multiple activities to practice and apply what you've learned.
This course is designed to be used as a sensitivity training program for individuals or groups in the workplace. The need for sensitivity training programs like this are on the rise as our general population becomes more and more diverse, and this diversity changes the makeup of the workforce.
However, before you begin this course, there are some things you need to understand about diversity and sensitivity training that will be critical to not only passing this course, but also actually learning and benefiting from it. In addition, there are some assumptions we made in creating the course that will help you understand the basis for the lessons, exercises, and activities that are assigned to you. We'll cover all of these things in this lesson, so that we can dispel any myths and arm you with the facts, before we go any further.
What to Expect From This Course
This course was designed to be used as a sensitivity training program for those in the workforce, entering the workforce, or groups wishing to bring this type of training program to the workforce. We will learn the meaning and purpose of this training, why it's important, and how you can constructively and successfully deal with diversity in an ever-changing workforce.
This course is divided into 12 lessons. At the end of each lesson, you will find lesson exercises/quizzes, as well as lesson activities/assignments. The lesson exercises are simply a series of multiple choice and true/false questions to quiz you on the material you've learned. These exercises are required in order to successfully complete this course.
Lesson activities are interactive, meaning you can complete these with a partner, or within a group setting. These activities help you put into practice what you've learned using simulations. Even though lesson activities are optional for all students, it's highly advised that you complete the activities using either the student forums, or with a friend.
Why Sensitivity Training is Needed
A lot of myths have been created around sensitivity training since it's become fairly mainstreamed in the workplace. Again, you will encounter more than several people who believe that sensitivity training (or diversity training) has risen from the need for all of us to remain politically correct – and even tip-toe around certain groups of people as to not offend them. These things are not true.
That said, there are a lot of people who are resistant to the change in the workplace. Perhaps they are even somewhat resistant to embracing diversity, instead of shying away from it. How many times have you, or someone you know, been frustrated with a customer service representative on the phone who speaks broken English? Have you ever felt frustrated that a company Christmas party was renamed a holiday party, simply to respect the religious diversity that exists in your organization's workforce?
To you, the things listed in the last paragraph may not represent resistance to diversity. They may simply represent your beliefs that people in your country should speak your language. It may represent your belief that this is a Christian country, and we should be able to openly celebrate Christmas. To you or to others you know, it may represent a move to "the left" and to becoming politically correct at all times. However, that is not the case. Let's take a look at American history and the occurrences in history that have made this country more diverse today than it ever has been.
Immigration
The Immigration and Naturalization Act of 1965 all but removed the previous national-origins quota system that limited the number of immigrants allowed from certain counties, and gave preference to western Europeans. It also removed the exclusion of Latin Americans, Asians, and Africans. As a result of this law, immigration started to increase dramatically.
In the 30 years after passage of this law, more than 18 million immigrants entered the country legally. This was at least three times the number of those admitted in the 30 years prior. Instead of coming from mostly western European countries, these immigrants came from all over the world. In the 1990s, for example, only 16 percent of immigrants were Europeans, while 31 percent were Asian. The largest number of immigrants came from Mexico (4.3 million) and the Philippines (1.4 million). This is a sharp contrast to the 1950s, where over half of the immigrants were European and only 6 percent Asian.
This change in immigration changed the makeup of our population forever, but it also changed the face of the workplace that you now deal with today. The people you work with today come from all different parts of the world. They have different beliefs, different methods of communicating, and maybe even speak different languages.
Life Expectancy and Retirement
Thanks to medical advances, we are all living a lot longer (on average) than our grandparents and other ancestors did. In 1960, the average life expectancy was 69.7 years. In 1980, it was 73.7 years. It was 77.0 years in 2000, and it was 78.7 in 2010. As you can see, our life expectancy keeps climbing. We are living longer.
However, because we're healthier and living longer, we're also remaining in the workforce longer. It's not unusual for healthy senior citizens to decide to stay in the workforce, because they want to keep working, or to increase the Social Security benefits they'll receive at retirement.
The age for collecting Social Security benefits at retirement has risen from 65 years of age to 67 (if you were born in 1960 or later), with delayed retirement credits for those who delay collecting benefits until age 70. Although you can still retire and collect benefits at the age of 62, there are penalties for collecting before the full retirement age that has been established by the Social Security Administration. For a lot of senior citizens, this may mean staying in the workforce longer than their parents and grandparents did in order to retire more comfortably.
Equal Opportunity Laws
There are several federal laws in existence today to promote fairness in hiring and employment, therefore, preventing discrimination against someone due to their gender, religious beliefs, age, etc. These laws were created to give everyone a chance to succeed in the workplace and their careers, as well as to make sure that someone's differences aren't used as a reason to turn them down for a job they are otherwise qualified for, to pay someone less, or to treat them differently than any other employee.

Because the workforce is more diverse than ever before, sensitivity training is a critical aspect of career training. That said, understanding why sensitivity training is needed is the first step to becoming more sensitive to your own feelings, beliefs, and values, as well as to those around you in your organization.
Completely Online
Self-Paced
Printable Lessons
Full HD Video
6 Months to Complete
24/7 Availability
Start Anytime
PC & Mac Compatible
Android & iOS Friendly
Accredited CEUs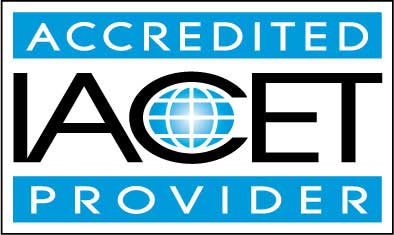 Lesson 1: Introduction to Diversity and Sensitivity Training
This course was designed to be used as a sensitivity training program for those in the workforce, entering the workforce, or groups wishing to bring this type of training program to the workforce. Additional lesson topics: What is Sensitivity Training
12

Total Points
Lesson 1 Video
Lesson discussions: Reasons for Taking this Course
Complete: Assignment 1
Complete Assignment: An Introduction
Assessment: Lesson 1 Exam
/ul>
Lesson 2: Recognizing Differences and Behavior by Looking Inward
It's when we become sensitive to the differences in each of us that the workplace becomes a more positive place, and we all succeed to a higher level than we otherwise would. Additional lesson topics: How Others Perceive You Quiz; How to See Yourself As Others See You
15

Total Points
Lesson 2 Video
Complete: Assignment 2-1
Complete: Assignment 2-2
Complete: Assignment 2-3
Assessment: Lesson 2 Exam
/ul>
Lesson 3: It's All About Respect
When you learn to look inward and, therefore, become more sensitive to others, you also take your professionalism up a notch. Additional lesson topics: How to Demonstrate Respect at Work
14

Total Points
Lesson 3 Video
Complete: Assignment 3-1
Complete: Assignment 3-2
Assessment: Lesson 3 Exam
/ul>
Lesson 4: Facing Racial and Other Prejudices or Stereotypes
Prejudice wears many faces, and it appears in many forms. No matter how hard we may try to avoid it, it even appears in those of us who strive to remain free of prejudice in our daily lives. Additional lesson topics: Avoiding Stereotypes in the Workplace; Where and How to Deal With Stereotyping in the Workplace
12

Total Points
Lesson 4 Video
Complete: Assignment 4-1
Complete: Assignment 4-2
Assessment: Lesson 4 Exam
/ul>
Lesson 5: Cultural Differences in the Workplace
Culture has many definitions, and in this lesson we're going to talk about how those definitions apply to, and affect, your workplace. Additional lesson topics: Diversity Calendar: Multicultural Celebrations; Several Strategies for Dealing With Diversity in the Workplace
12

Total Points
Lesson 5 Video
Complete: Assignment 5-1
Complete: Assignment 5-2
Assessment: Lesson 5 Exam
/ul>
Lesson 6: Let's Talk About Gender
It is critical, though, that you learn the skills needed to work together in harmony, and practice effective communication.
12

Total Points
Lesson 6 Video
Complete: Assignment 6-1
Complete: Assignment 6-2
Assessment: Lesson 6 Exam
/ul>
Lesson 7: A Discussion About Disabilities
There are all types of disabilities covered by the word disability. It does not mean, as we've said, that the person with a disability is unable to work or complete their job as well as anyone else. Additional lesson topics: U.S. Equal Employment Opportunity Commission; Disability Awareness: Increasing Employers Understanding of the ADA, Accommodations and Other Supports in the Workplace
13

Total Points
Lesson 7 Video
Complete: Assignment 7-1
Complete: Assignment 7-2
Complete: Assignment 7-3
Assessment: Lesson 7 Exam
/ul>
Lesson 8: Generational Diversity Training
The lack of understanding about generational diversity is causing tension and dissension in the workplace.
12

Total Points
Lesson 8 Video
Complete: Assignment 8-1
Complete: Assignment 8-2
Assessment: Lesson 8 Exam
/ul>
Lesson 9: LGBT Sensitivity Training
As society as a whole becomes more tolerant of different lifestyles, the workplace is starting to become more tolerant, as well. Additional lesson topics: Solutions for LGBT Discrimination in the Workplace and Schools
12

Total Points
Lesson 9 Video
Complete: Assignment 9-1
Complete: Assignment 9-2
Assessment: Lesson 9 Exam
/ul>
Lesson 10: Resolving Conflicts
It's how we work to resolve conflicts that helps us to determine how successful we are at both communicating and working as part of a team. Additional lesson topics: 5 Keys of Dealing with Workplace Conflict
58

Total Points
Lesson 10 Video
Lesson discussions: End of Course Poll; Program Evaluation Follow-up Survey (End of Course)
Complete: Assignment 10-1
Complete: Assignment 10-2
Complete: Assignment 10-3
Assessment: Lesson 10 Exam
Assessment: The Final Exam
/ul>
By successfully completing this course, students will be able to:
Describe what diversity and sensitivity training is and why it is important.
Recognize differences and behaviors by looking inward.
Describe facing racial and other prejudices or stereotypes in the workplace and how to react to them.
Identify cultural differences in the workplace and determine how to deal with communication issues.
Describe and recognize gender issues that arise in the workplace.
Discuss disabilities in the workplace.
Identify generational diversity training needs.
Recognize LGBT sensitivity training needs.
Describe processes for resolving conflicts that may arise because of diversity issues in the workplace.
Demonstrate mastery of lesson content at levels of 70% or higher.
Additional Course Information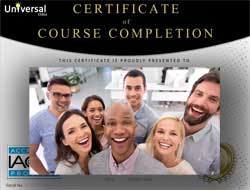 Document Your Lifelong Learning Achievements

Earn an Official Certificate Documenting Course Hours and CEUs
Verify Your Certificate with a Unique Serial Number Online
View and Share Your Certificate Online or Download/Print as PDF
Display Your Certificate on Your Resume and Promote Your Achievements Using Social Media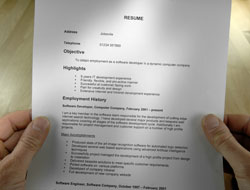 Course Title:
Sensitivity Training in the Workplace
Lessons Rating:
4.1 / 5 Stars (4,249 votes)
Languages:
English - United States, Canada and other English speaking countries
Category:
Course Type:
Self-Paced, Online Class
Grading Policy:
Earn a final grade of 70% or higher to receive an online/downloadable CEU Certification documenting CEUs earned.
Assessment Method:
Lesson assignments and review exams
Course Fee:
$75.00 U.S. dollars
Choose Your Subscription Plan
"All helpful....Good stuff! All helpful" -- Kyle B.
"Very useful!" -- Jerry G.
"I think the multi-faceted approach of essays and multiple choice questions was a real help to me....Would definitely do it again and encourage others to do so." -- Carl M.
"The instructor was great!" -- Hanna S.
"It provided me insight into how the world thinks about all of these topics." -- Stuart B.
"I found the readings at the beginning of each lesson most helpful." -- Grayson S.
"The material was extremely helpful combined with the videos. Very thorough coverage of all applicable areas." -- Eileen H.