Online Class: Tex Mex Cooking 101
---
$
50.00
no certificate
- OR -
$
75.00
with CEU Certificate*
12

15

8

0.8

714

Students

have taken this course
Course Description
Tex Mex Cuisine 101 is a course for those who want to learn more about the Tex Mex phenomenon. Often when we consider Mexican food, it is actually Tex Mex we are thinking of. Tex Mex is a blend of cuisine from Mexico and the Southern States, especially Texas. It is inspired by the melting pot fuelled by increasing immigration from Mexico into the Southern States of America; Mexican ingredients found their way into Texan dishes while Texan cooks left their own stamp on Mexican recipes, culminating in a culinary revolution of sorts that has taken the world by storm. Tex Mex restaurants have sprung up all over the world and if you want to know why, then this course is perfect for you.
---
The course begins with a look at the history of Tex Mex cuisine, where it came from and how it is influenced by cultural and geographical factors. From Lesson 2, the real fun begins with a range of recipes that will in turn challenge and surprise you with their unique combinations of ingredients. While many of the recipes make great use of chillies and spices, many of them can be made milder to suit every taste so there really is something for everyone here, from those who love things hot, hot, hot... to children and those who can't quite handle the heat!
Each lesson has around 3 recipes to try, ranging from side dishes and snacks to more involving recipes for whole meals. Throughout the course, suggestions are made for those who want to be adventurous and alter the recipes to suit the preferences of their family or dinner guests; allowing you to have the freedom to be original and continue the Tex Mex legacy by perhaps introducing some of your own locality into the recipes.
Completely Online
Self-Paced
Instructor Feedback
6 Months to Complete
24/7 Availability
Start Anytime
PC & Mac Compatible
Android & iOS Friendly
Accredited CEUs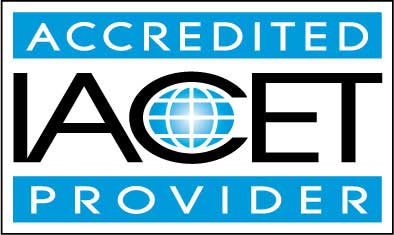 Request More Information

Have a question? Check out our
FAQ
or contact us for more information.
Course Lessons
Lesson 1: Tex Mex Cuisine


Tex-Mex cooking is a combination of Mexican and Texan cultures. Over the space of many generations the recipes and ingredients have evolved to create a style of dishes that brings excitement and flavor to the dinner table.
105

Total Points
Lesson 1 Video
Review 2 Articles: Tex-Mex Cooking Tools; Tex-Mex Food Timeline
Complete Assignment: An Introduction
Complete: Lesson 1 Assignment: What is Tex Mex Cuisine?
Lesson 2: Classic Tex-Mex Recipes


This lesson gets us off to a flying start with a classic Mexican dish with a great Tex-Mex twist.
20

Total Points
Lesson 2 Video
Review 2 Articles: Fajita Recipes; Tex Mex Black Bean Corn Salad Recipes
Complete: Lesson 2 Assignment: Introduce Yourself to Some Tex Mex Classics
Lesson 3: Salsa, Rice, and Cheese


Serve this delicious salsa with any Texan, Mexican or Tex Mex dish to liven it up or simply serve with toasted tortillas or nachos to enjoy the tomato and chili flavors that burst through.
20

Total Points
Lesson 3 Video
Review 3 Articles: Great Salsa Recipes; Tex-Mex Rice Recipes; Tex-Mex Spinach Omelet Recipe
Complete: Lesson 3 Assignment: Make the Side Dishes- Salsa and Mexican Rice
Lesson 4: Pasta


Texan cooks have a range of pasta recipes that have been adapted to suit the preferences of the Tex Mex fan and this lesson looks at just a few wonderful pasta dishes.
20

Total Points
Lesson 4 Video
Review 2 Articles: Pasta Dishes; Tex Mex Spaghetti Pie Recipe
Complete: Lesson 4 Assignment: Tex Mex Pasta!
Lesson 5: Tex-Mex Flavors


This lesson has a real mix of flavors to keep you learning about how typical Mexican and Texan ingredients interact with one another to create a vast range of different effects.
20

Total Points
Lesson 5 Video
Review 4 Articles: Oven Fried Tex Mex Onion Rings Recipes; Stuff Tex Mex Burger Recipes; Tex Mex Chili Recipes; Tex Mex Layered Salad
Complete: Lesson 5 Assignment: Different Tex Mex Flavors
Lesson 6: Guacamole, Beans and Quesadillas


This lesson takes on one of the most popular Mexican exports in the form of Guacamole and then moves on to take you through the process of making one of Tex Mex's greatest success stories; quesadillas.
20

Total Points
Lesson 6 Video
Review 3 Articles: Cowboy Quesadilla; Spicy Beans Tex Mex; Tex Mex Black Bean Dip
Complete: Lesson 6 Assignment: Make some Quesadillas .
Lesson 7: Beer Battered Fritters, Pizza, and Stuffed Cherry Tomatoes


This lesson takes you through three new recipes, each of which looks at Tex Mex cuisine in a slightly different way.
20

Total Points
Lesson 7 Video
Review 3 Articles: Fritters Recipes; Pizza Recipe; Tex Mex Appetizer Recipes
Complete: Lesson 7 Assignment: Beer Battered Fritters, Pizza and Stuffed Cherry Tomatoes
Lesson 8: Nachos, Beef and Chipotle Pasta, and Corn on the Cob


This lesson will take you through some of the most popular Tex Mex specialities!
20

Total Points
Lesson 8 Video
Review 2 Articles: Tex-Mex Buttermilk Chicken Tenders and Corn on the Cob; Tex-Mex Chipotle Sloppy Joes
Complete: Lesson 8 Assignment: Corn on the Cob (Tex Mex style)
Lesson 9: Chimichangas, Potato Bake, and Baked Chicken


This lesson takes on some more substantial recipes and by now your knowledge and experience will encourage you to experiment so feel free to add to the dishes.
20

Total Points
Lesson 9 Video
Review 3 Articles: Creamy Tex-Mex Chicken Spaghetti; Tex Mex Potato Soup; Tex-Mex Bake
Complete: Lesson 9 Assignment: Chimichangas
Lesson 10: Chili


This lesson is all about chili. We begin with a recipe that has become a favorite worldwide and perhaps symbolizes the Tex Mex philosophy.
20

Total Points
Lesson 10 Video
Review 4 Articles: Avocado-Corn Dip with Homemade Tortilla Chips; More Tex-Mex Chili Recipes; Tex Mex Food Dictionary; Tex-Mex Meatballs
Complete: Lesson 10 Assignment: All about Chili
Lesson 11: Marinades, Soups, and Potatoes


Lesson 11 is the final lesson that deals with food recipes before moving on to have a brief look at Tex Mex beverages in lesson 12.
20

Total Points
Lesson 11 Video
Review 5 Articles: Conversion Chart; Jalapeno Recipes; Tex Mex Pork Ribs; Tex-Mex Roasted Lamb Ribs with Cheese Grits; Tex-Mex Soup Recipes
Complete: Lesson 11 Assignment: Ribs and Potatoes
Lesson 12: Beverages


This lesson winds down with a focus on the drinks popular in the Tex Mex world. Choosing what to drink with spicy food can be difficult but this is a brief guide to some popular beverages that will suit some of the recipes you will be enjoying in the cour
140

Total Points
Lesson 12 Video
Review 2 Articles: Southwest Recipe Collection; Tex Mex Beverage Recipes
Take Poll: Let us know what you think of this course
Take Survey: Program Evaluation Follow-up Survey (End of Course)
Complete Assignment: Final Thoughts
Complete: Lesson 12 Assignment: The Right Beverage
Complete: Final Assignment: Put it all together and Make a Tex Mex Feast
Additional Course Information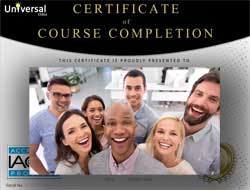 Document Your Lifelong Learning Achievements

Earn an Official Certificate Documenting Course Hours and CEUs
Verify Your Certificate with a Unique Serial Number Online
View and Share Your Certificate Online or Download/Print as PDF
Display Your Certificate on Your Resume and Promote Your Achievements Using Social Media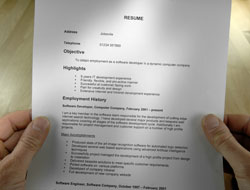 Course Title:
Tex Mex Cooking 101
Languages:
English - United States, Canada and other English speaking countries
Category:
Grading Policy:
Earn a final grade of 70% or higher to receive an online/downloadable CEU Certification documenting CEUs earned.
Assessment Method:
Lesson assignments and review exams
Duration:
Continuous: Enroll anytime!
Choose Your Subscription Plan
Learning Outcomes
By successfully completing this course, students will be able to:
Describe Tex-Mex cuisine.

Demonstrate classic Tex-Mex recipes.

Demonstrate making salsa, rice, and cheese.

Demonstrate making pasta.

Describe and recognize Tex-Mex flavors.

Demonstrate making guacamole, beans and quesadillas.

Demonstrate making beer battered fritters, pizza, and stuffed cherry tomatoes.

Demonstrate making nachos, beef and chipotle pasta, and corn on the cob.

Demonstrate making chimichangas, potato bake, and baked chicken.

Demonstrate making chilli, marinades, soups, potatoes, and beverages, and

Demonstrate mastery of lesson content at levels of 70% or higher.
Student Testimonials
"Instructor very easy to relate to. The lessons were easy to understand, and gave many great recipes." -- Vickie W.
"There was a variety of recipes and techniques. I also appreciated the choices for each lesson....Thank you for your input at learning how to put together a Tex Mex meal. We had fun every Wednesday night for the last few months. Although omelets were our favorite, we enjoyed every meal. Thanks." -- Diane S.