Anti Aging Techniques
---

$
50.00
no certificate
- OR -
$
75.00
with CEU Certificate*
12

14

3,644

Students

have taken this course

5

0.5
Perceptions about aging are changing. Today, people are living longer, happier, and healthier lives. Medical technology and care has increased lifespan by years and sometimes even decades. A growing number of individuals are taking an active part in following antiaging techniques and maintaining lifestyles that keep our bodies in prime physical condition, increases the capacity and function of our brains, and benefits our emotional stability and wellbeing.
Who doesn't want to be as fit, healthy, and vigorous at 75 as we were at 30? In 1900, few individuals lived past 65 years of age. Today, the "new middle-age" is considered to be the mid to late 50s, and individuals are actively living well into their 80s and 90s. Medical advancements, preventative care, information and education have played an enormous role in the prevalence of individuals learning about antiaging techniques that add years to our personal life expectancy. Attitude plays a huge part in how each of us ages, and this antiaging course explores myths and perceptions about aging and how people today are breaking down those barriers and exposing the truth behind it.
When it comes to slowing or stopping the aging clock and maintaining a younger, more youthful appearance, this course also explains the benefits of exercise, the importance of maintaining and increasing brain activity and the vital needs of the body for water, vitamins and minerals. Exploring ancient antiaging remedies as well as understanding the importance of hormones, antioxidants, and the truth about many cosmetic ingredients provides a fascinating and often humorous look into mankind's desperate attempt to find the ever-elusive Fountain of Youth.
There is nothing quite so alarming as looking in a mirror one morning and realizing that the person that you thought you were and looked like does not resemble the person looking back to you. Regardless of age, we all have certain perceptions of ourselves. Sometimes, these perceptions may defy gravity and time, but more often than not, we see our life experiences, emotions, and physical limitations in our reflections.
Our introduction into this antiaging techniques course will hopefully help put those lines, wrinkles, and skin imperfections in perspective. We will help to explain the connection between mind, body, and spirit when it comes to antiaging techniques and potential treatments. Regardless of our gender, our heritage, and our cultural differences, we human beings are all in the same boat in that we are not immortal. Regardless of how we attempt it, most of us, sooner or later, slam on the brakes and realize that our skin, muscles, and organs may not be defying the aging process as well as our minds do.
So let's explore the benefits of exercise, maintaining healthy balances in our lives, and maintaining the proper attitude when it comes to seeking that elusive fountain of youth that we all look for sooner or later. We will also delve into ancient myths about aging as well as antiaging remedies that have been utilized by various cultures around the world since the beginning of time.
We'll cover hormones, vitamins and minerals, and the importance of nutrition. We'll talk about what we should and shouldn't do when it comes to maintaining that youthful and vigorous appearance that we all strive for, and most of all, we'll expose the myths and reveal the truth about the aging process that we all must experience, ready, willing or not.
Lines, Lines, Everywhere
Perhaps a good place to start talking about skin, lines and wrinkles is to first understand how the skin develops and ages. Of course, no topic about skin care and antiaging would be complete without mentioning the dangers caused by a buildup of damage caused by smoking, poor nutrition, and over-exposure to the sun, either at the beach or in the tanning bed.
Young men and women enjoy new skin cell growth roughly every two to three weeks. Unfortunately, by the time you hit your mid-30s, the cell regeneration and turnover process slows to about once a month. If you're alarmed by that, wait until you're around 70 years old, when cell regeneration rates can take up to several months! What to do about this? While there is not much we can do to completely halt the aging process, there are ways in which we can help slow down such damage, especially that caused by outside factors.
Certain facts regarding the natural aging process and its effect on the skin are medically proven. These may include but are not limited to facts such as that as we age:
Oil production from sebaceous glands is decreased

Skin layers become thinner

Cell regeneration slows

Collagen breaks down

Skin loses elasticity

The production of melanin slows

Blood vessels become more fragile and visible beneath the skin
When it comes to wrinkles and lines caused by a lack of elasticity in the skin as well as collagen breakdown, we can help slow their appearance by taking good care of our skin and avoiding over-exposure to ultraviolet rays. As a matter of fact, many individuals may help to slow the damage inflicted on his or her skin by avoiding the damaging impact of exterior factors. At the top of the list is exposure to the sun, which causes damage that should not be underestimated.
We're not saying you should never venture out into the sunshine, far from it. Our skin needs the natural Vitamin D provided by sunlight not only for our body's health, but our mental and emotional health as well.
However, intense or over-exposure to ultraviolet rays (UV) causes damage in our skin, or epidermal , cells that often results in mutations that cause cancer. Melanoma and other types of skin cancers are on the increase, though public awareness and education are hoping to reduce the numbers of both young and older people diagnosed with malignant and benign forms of skin cancer.
Ultraviolet radiation caused by extensive amounts of time in the sun, which also speeds the rate at which collagen is broken down in the skin. Collagen is that substance that gives our skin depth. The chance of becoming wrinkled increases through over-exposure to ultraviolet radiation too, because it increases amounts of abnormal elastin in the skin.
Last but not least in major factors that contribute to wrinkling and lines is cigarette smoking. What do all healthy cells and tissues need to thrive? That's right, oxygen. Cigarette smoking decreases the amount of oxygen that becomes available to facial tissues, not only because of its chemical ingredients, but because those components also help to constrict blood vessels.
Because our skin is our first line of defense against a multitude of environmental factors, including weather, illness, disease and injury, it stands to reason that we should all take the best care of our skin by protecting it, exercising it, and keeping it hydrated. While we may not notice the damage we are doing to our skin when were younger, or even care, the effects of that damage become increasingly evident as we hit our 30s and 40s.
Why is it that by the time we reached our 40s or 50s, our faces and other parts of our body start losing their definition and structure and start to droop? Men and women over 40 start to notice a thickening of the neck, drooping jaw lines, protruding bellies and drooping breasts. In most cases, such signs of aging are due to a lack of collagen and elastin in the body. Can these effects be reversed? In many cases, let's just say it depends.
Many people forget that the muscles in the body provide structure and support and as such should be exercised and maintained in order to provide not only good posture, but a great appearance as well. Neck and facial muscles are just as important as your biceps and abs, though many people neglect to exercise these vital areas, which may lead to advance-aging appearances. We will go over the benefits of such exercise in our next lesson.
When it comes to appearances, many of us, short of drastic cosmetic and plastic surgery procedures, must do the best we can with what we have been given. However, we can take charge of our appearances to a great degree by watching our weight, avoiding overexposure to the sun, drinking enough water, and exercising. All these topics will be covered in this antiaging techniques course, but suffice it to say that many of us have the capability to slow the signs of aging at every stage of our lives.
Completely Online
Self-Paced
Printable Lessons
Full HD Video
6 Months to Complete
24/7 Availability
Start Anytime
PC & Mac Compatible
Android & iOS Friendly
Accredited CEUs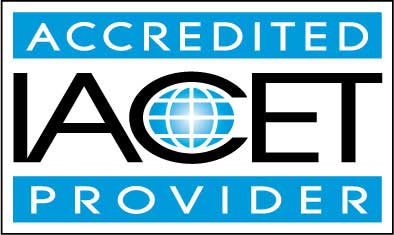 Lesson 1: Appearances, Appearances
Regardless of how we attempt it, most of us, sooner or later, slam on the brakes and realize that our skin, muscles, and organs may not be defying the aging process as well as our minds do.
11

Total Points
Lesson 1 Video
Take Survey: Reasons for Taking this Course
Complete Assignment: An Introduction
Complete: Quiz for Lesson 1: Appearances, Appearances
Lesson 2: Move it or Lose it!
This lesson will strive to explain the benefits of exercise as well as the different types of exercises out there for every individual.
10

Total Points
Lesson 2 Video
Complete: Quiz for Lesson 2: Move it or Lose it!
Lesson 3: Cosmetic Wonders
Determining the truths behind many antiaging cosmetics claims as well as antiaging trends in cosmetic and plastic surgery today will be explored in this lesson.
10

Total Points
Lesson 3 Video
Review Article: Plastic or Cosmetic Surgical Procedures
Take Poll: Cosmetics and Anti-aging
Complete: Quiz for Lesson 3: Cosmetic Wonders
Lesson 4: Healthy Balances
This lesson will explore ways in which each and every one of us can maintain healthy weight and mental acuity as well as emotional stability despite the demands of our everyday work and home environments.
10

Total Points
Lesson 4 Video
Review Article: Maintain a Healthy Weight
Complete: Quiz for Lesson 4: Healthy Balances
Lesson 5: I Know I Should - But I Don't
This lesson will explore the reasons why we should take better care of ourselves, as well as provide guidelines and options of how we can get past hurdles and obstacles in order to help increase our potential of living longer, healthier lives.
10

Total Points
Lesson 5 Video
Complete: Quiz for Lesson 5: I Know I Should - But I Don't
Lesson 6: It's All About Attitude
This lesson will explain how attitude plays an enormous role in the antiaging process.
10

Total Points
Lesson 6 Video
Take Poll: Positive Thinking and Aging Process
Complete: Quiz for Lesson 6: It's All About Attitude
Lesson 7: The Importance of Nutrition
This lesson will cover the importance in benefits of basic vitamins and minerals that are essential for longevity and a youthful looking appearance.
10

Total Points
Lesson 7 Video
Review Article: Importance of Nutrition
Complete: Quiz for Lesson 7: The Importance of Nutrition
Lesson 8: Aging Myths Exposed
This lesson is going to explore various aging myths, and the truths, or untruths, behind them as well as antiaging "secrets" that may take the brunt out of the aging process altogether.
10

Total Points
Lesson 8 Video
Complete: Quiz for Lesson 8: Aging Myths Exposed
Lesson 9: The Good Old Days
This lesson will briefly explore some of the methods ancient cultures used to maintain their youth.
10

Total Points
Lesson 9 Video
Review Article: Beauty Secrets of Ancient India
Complete: Quiz for Lesson 9: The Good Old Days
Lesson 10: Anti-Oxy-What?
In this lesson, we will go over a variety of ways that today's consumers use antioxidants to slow the aging process, reduce the degenerative aging process, not to mention lead a healthier lifestyle both inside and out.
10

Total Points
Lesson 10 Video
Complete: Quiz for Lesson 10: Anti-Oxy-What?
Lesson 11: Hormones - Your Body's Mirror
This lesson will briefly explore how the presence, or lack of hormones, in our bodies reflects our health, emotions, and mental stability.
9

Total Points
Lesson 11 Video
Complete: Quiz for Lesson 11: Hormones - Your Body's Mirror
Lesson 12: Aging Gracefully
Aging gracefully will also help us to attain longevity and maintain our youthful look and appearance beyond our wildest dreams.
69

Total Points
Lesson 12 Video
Take Poll: Course Design
Take Survey: Program Evaluation Follow-up Survey (End of Course)
Complete: Quiz for Lesson 12: Aging Gracefully
Complete: The Final Exam
By successfully completing this course, students will be able to:
Identify various techniques that can be used to make people look younger.

Describe the role of diet and exercise to stay and look healthy.

Recognize common aging myths, and

Demonstrate mastery of lesson content at levels of 70% or higher.
Additional Course Information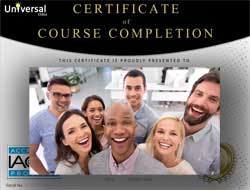 Document Your Lifelong Learning Achievements

Earn an Official Certificate Documenting Course Hours and CEUs
Verify Your Certificate with a Unique Serial Number Online
View and Share Your Certificate Online or Download/Print as PDF
Display Your Certificate on Your Resume and Promote Your Achievements Using Social Media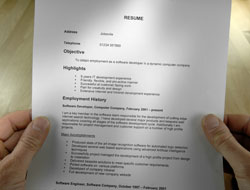 Course Title:
Anti Aging Techniques
Lessons Rating:
4.6 / 5 Stars (2,949 votes)
Languages:
English - United States, Canada and other English speaking countries
Course Type:
General Education (Self-Paced, Online Class)
Grading Policy:
Earn a final grade of 70% or higher to receive an online/downloadable CEU Certification documenting CEUs earned.
Assessment Method:
Lesson assignments and review exams
Duration:
Continuous: Enroll anytime!
Choose Your Subscription Plan
"It is a very helpful general overview about aging phenomenon and ant aging techniques." -- Pascale A.
"I really enjoyed the instructor's outline, the way the material was presented. There was a tremendous amount of material covered, but she connected it all together and kept reinforcing previous lessons. Her additional web links for further reading were also invaluable. I really enjoyed the course and will highly recommend it to others." -- Edris P.
"Course was very helpful and well organized. It covered a great deal of information on the subject of successful aging. The required written essays lead the student to confront and become consciously aware of one's own personal attitudes on aging, and the ways in which we can continue to improve. Thank you. I really enjoyed taking the course." -- C.L. F.
"Much appreciated." -- Cathy S.
"This course as well as the instructor were great. I learned so much on this course that I feel that it was equivalent to a college course." -- Maria M.
"I learned so many anti-aging techniques from this and I'm using some of them presently. The course was very interesting. The instructor was great." -- Jill A.
"Learned things I did not know about vitamins, hair care and history." -- Dawn L.