Online Class: QuickBooks® 101
---

$
55.00
no certificate
- OR -
$
80.00
with CEU Certificate*
25

51

14

1.4

2,735

Students

have taken this course
QuickBooks® Course Introduction
QuickBooks® is an accounting software program created by Intuit® for small businesses and self-employed professionals. It can be used for almost all financial business processes. You can use it for entering receipts, tracking expenses, invoicing, payment tracking, tax tracking, purchase orders, and even to prepare reports and statements regarding your finances. QuickBooks is your business' solution when it comes to bookkeeping and accounting.
This course was created for anyone who wants to learn QuickBooks. Whether you signed up simply to learn QuickBooks or are a complete newbie to the software does not matter. We will teach you the software from beginning to end so that anyone, regardless of experience, learns all that they need to know to successfully use the program.
You will learn how to:
· Create a company file
· Navigate QuickBooks
· Create a chart of accounts
· Add the accounts you need to your chart of accounts
· Set up customers, vendors, and the products you sell in QuickBooks
· Create and send invoices and sales receipts
· Enter and pay bills
· Make journal entries
· Track expenses and income
· Manage your Account Receivable and Accounts Payable
· Connect to your bank through QuickBooks
· Create budgets and run reports
· And much more
This course was created for anyone who wants to learn QuickBooks. Whether you signed up simply to learn QuickBooks or are a complete newbie to the software does not matter. We will teach you the software, assuming that you have never used it before so that we don't leave anyone behind. Since QuickBooks can be an expensive program and does
not
offer a free trial, you do
not
need access to the QuickBooks software to use this course; however, it is encouraged to have a working copy if possible so that you can work along with the optional assignment activities. Again, having the QuickBooks software installed and ready for use on your computer is
not
a requirement, but it is recommended. If you don't have the software, you can review the lessons and the accompanying HD videos to still learn what QuickBooks can do and how you can go about doing it!
You're just 25 lessons away from learning the skills it takes to manage the transactions and finances for your business – or your employer's business – with QuickBooks.
---
Intuit and QuickBooks are trademarks and service marks of Intuit Inc., registered in the United States and other countries.
Completely Online
Self-Paced
Printable Lessons
Full HD Video
6 Months to Complete
24/7 Availability
Start Anytime
PC & Mac Compatible
Android & iOS Friendly
Accredited CEUs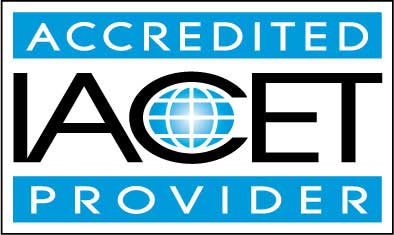 Lesson 1: Introduction to QuickBooks
The purpose of QuickBooks is to give businesses the power to do all of their own accounting, including invoicing, payroll, and paying bills, right from the convenience of their desktop computer, possibly eliminating the costly expense of a full time accountant.
36

Total Points
Lesson 1 Video
Review Article: Intuit Quickbooks 2017
Review Video: QuickBooks 2017 - New and Improved Features
Complete: Lesson 1 Assignment
Complete: Quiz 1
Lesson 2: Setting Up QuickBooks
You will install your QuickBooks software like you would any other software program.
51

Total Points
Lesson 2 Video
Review 5 Practice Worksheets
Review 3 Articles: Installation and Set up; What is the Trial Balance Report?; Back up the QuickBooks company file - Intuit Payroll
Complete: Lesson 2 Assignment
Complete: Quiz 2
Lesson 3: Navigating QuickBooks
If you?ve never used QuickBooks before or have been using a much older version, this tour will help you to become familiar with the organizational structure of the program.
41

Total Points
Lesson 3 Video
Review Article: Customize the QuickBooks Home Page
Review Video: Quickbooks 2017 New Features
Complete: Lesson 3 Assignment
Complete: Quiz 3
Lesson 4: The Chart of Accounts
You use it to organize your company?s finances so you can easily see expenses, revenue, assets, and liabilities all right there in front of you.
51

Total Points
Lesson 4 Video
Review Article: Edit Your Chart of Accounts
Review 3 Videos: Part 1 - How to set up the chart of accounts in QuickBooks Online; Part 2 How to set up the chart of accounts in QuickBooks Online; Printing a Chart of Accounts in Quickbooks
Complete: Lesson 4 Assignment
Complete: Quiz 4
Lesson 5: Setting up Customers, Jobs, and Vendors
QuickBooks makes it easy to add customers, vendors, employees, and jobs to the company you created in the program by utilizing lists.
51

Total Points
Lesson 5 Video
Review 4 Articles: How To Make Your QuickBooks Customer:Job List More Meaningful; 5 Ways to Tailor, Tag, and Track Specialized Information; Add customers to QuickBooks; Assigning, categorizing, editing, and adding your downloaded banking transactions
Review Video: Using the Home Page, Customer Center, Vendor Center and Icon Bar in Quickbooks Pro
Complete: Lesson 5 Assignment
Complete: Quiz 5
Lesson 6: Working with Items
Remember that everything that you could possibly add to an invoice or purchasing order is an item that you need to add to your Item List.
51

Total Points
Lesson 6 Video
Review Article: Create, modify and delete items in QuickBooks Desktop
Review 3 Videos: Import an Excel Item List into QuickBooks; QuickBooks 2016 Desktop Premier Pro - Understanding QuickBooks Item Types Lists; Quickbooks Add Edit Multiple Lists
Complete: Lesson 6 Assignment
Complete: Quiz 6
Lesson 7: Creating More Lists
In this lesson, we?re going to explore other types of lists in QuickBooks, plus show you to create them.
51

Total Points
Lesson 7 Video
Review 5 Articles: Setting up sales tax; Set up and track sales tax; The Sales Tax Code List, Class List, And Other Names List; The Customer Message List, Payment Method List, And Shop Via List; QuickBooks Terms and Lists
Complete: Lesson 7 Assignment
Complete: Quiz 7
Lesson 8: Paying Expenses and Bills
You will want to enter all the bills and expenses you receive into QuickBooks so your accounts stay up-to-date.
51

Total Points
Lesson 8 Video
Review Video: QuickBooks 2016 Enter a Bill
Complete: Lesson 8 Assignment
Complete: Quiz 8
Lesson 9: Working with Bills, Deposits, and Credits
This lesson is a continuation of what you?ve already learned about bills. By the end of it, you should feel comfortable enough with this part of QuickBooks to get started recording bills for your business.
51

Total Points
Lesson 9 Video
Review 4 Articles: Paying Bills; Use Bill Tracker in QuickBooks Desktop 2016 and later; Quickbooks Forum- How to delete a bill and other questions; How to Add a Discount to an Invoice in QuickBooks Pro
Review 2 Videos: QuickBooks 2016 Paying a Bill; QuickBooks Pro 2016 Recording Deposit
Complete: Lesson 9 Assignment
Complete: Quiz 9
Lesson 10: Creating Invoices
Invoices are bills that you send customers for money they owe your company. When a customer buys something from you and doesn?t pay upon receipt, you bill them by sending an invoice.
46

Total Points
Lesson 10 Video
Review 4 Articles: Create an Invoice in QuickBooks; Discounts as line items on invoices; How to create an invoice with the works; Customize Invoice
Review 2 Videos: QuickBooks Pro 2016 How to Create Invoices; Quickbooks - Convert an Estimate into an Invoice
Complete: Lesson 10 Assignment
Complete: Quiz 10
Lesson 11: Recording Payments and Sales
In this lesson, we are going to continue to learn how to create different types of invoices, including invoices for backorders and consigned products.
51

Total Points
Lesson 11 Video
Review 5 Articles: Managing Sales and Income in QuickBooks - Intuit; Recording Daily Sales; Handling Consignment Goods with QuickBooks; How to track Consigned Inventory; Selling consignment items
Complete: Lesson 11 Assignment
Complete: Quiz 11
Lesson 12: Tracking Time and Mileage
Products and services may not be the only things for which your company charges customers.
51

Total Points
Lesson 12 Video
Review 3 Articles: Time Tracking Invoices in QuickBooks; Quickbooks timesheet forum; Copying rows on a transaction entry grid or timesheet
Review 2 Videos: Time, expense and mileage tracking with QuickBooks; How to Track Mileage in QuickBooks
Complete: Lesson 12 Assignment
Complete: Quiz 12
Lesson 13: Producing Statements
A statement is a type of report that you can send your customers. It shows all the charges and payments made to that customer during the statement period.
51

Total Points
Lesson 13 Video
Review 4 Articles: All about statements; How to Create a Customer Statement in QuickBooks; Using Statements in QuickBooks: The Basics; Emailing Statements and Invoices from QuickBooks
Complete: Lesson 13 Assignment
Complete: Quiz 13
Lesson 14: Collecting and Tracking Money from Customers
There are different ways to enter payments into QuickBooks, depending on how your customers pay you. We?re going to learn those methods in this lesson.
51

Total Points
Lesson 14 Video
Review Practice Worksheet: SmartSearch.docx
Review 3 Articles: Recording a customer payment; Handling upfront deposits and retainers; Questions about Accounts Receivable Using Quickbooks
Complete: Lesson 14 Assignment
Complete: Quiz 14
Lesson 15: Managing Bank Accounts and Credit Cards
In this lesson, we are going to focus on managing your bank accounts using QuickBooks.
51

Total Points
Lesson 15 Video
Review 4 Articles: Why connect your accounts to QuickBooks; Reconciling and recording payments to your credit card; Entering deposits that are not customer-related; Cash payments not deposited in bank account
Complete: Lesson 15 Assignment
Complete: Quiz 15
Lesson 16: Managing Loans
Chances are, your business will have to borrow money at some point or other. You will want to track the loan, along with the asset purchased with the loan, just as you track your income and expenses.
51

Total Points
Lesson 16 Video
Review 4 Articles: QuickBooks Loan Manager; Recording a Loan payable and record payments; How do I track a loan to a customer?; How to Enter a Loan in Quickbooks
Review Video: Quickbooks Amortization and Loan Manager
Complete: Lesson 16 Assignment
Complete: Quiz 16
Lesson 17: Payroll
If you don't want to pay for payroll services, and you insist on doing it yourself, we'll show you how to use QuickBooks to do your payroll.
46

Total Points
Lesson 17 Video
Review 2 Articles: Get started with payroll; Recording payroll transactions manually
Review Video: QuickBooks Pro 2016 Tutorial: Setup Employees for Payroll
Complete: Lesson 17 Assignment
Complete: Quiz 17
Lesson 18: Making Journal Entries
A journal entry is a logging of transactions into an accounting journal. Each of the transactions recorded is either a debit or credit.
51

Total Points
Lesson 18 Video
Review Article: Record a journal entry in QuickBooks Desktop
Review Video: How to Make Quickbooks Journal Entries
Complete: Lesson 18 Assignment
Complete: Quiz 18
Lesson 19: End of Year Tasks
QuickBooks will do most of your year-end tasks for you. All that you have to do is prepare it.
51

Total Points
Lesson 19 Video
Review 4 Articles: How do I run a report to show uncleared items?; How to run an uncleared transactions report that covers all of the bank accounts at once?; QuickBooks Bank Reconciliations; How to Create a Sales Tax Report in QuickBooks
Complete: Lesson 19 Assignment
Complete: Quiz 19
Lesson 20: Taking Care of Your QuickBooks Files
In this lesson, we are going to focus on ways to protect and maintain the data you?ve entered into QuickBooks, as well as your company file.
51

Total Points
Lesson 20 Video
Review 2 Articles: Back up the QuickBooks company file; Switch between single-user and multiuser mode
Review 3 Videos: How To Restore QuickBooks Backup File QBB 2015; QuickBooks Desktop how to restore a backup copy of a company file; QuickBooks Tip Verify Data
Complete: Lesson 20 Assignment
Complete: Quiz 20
Lesson 21: Purchasing and Entering Inventory
QuickBooks allows you to enter and track your inventory using the program.
51

Total Points
Lesson 21 Video
Review 2 Articles: Inventory overview and setup; QuickBooks Inventory Counting
Complete: Lesson 21 Assignment
Complete: Quiz 21
Lesson 22: Sales Tax
In this lesson, we?re going to walk you through the steps of setting up your business to collect and pay sales tax using QuickBooks.
51

Total Points
Lesson 22 Video
Review 3 Articles: Set up and track sales tax; Setting Up Sales Tax in QuickBooks; Questions about Sales Tax-
Complete: Lesson 22 Assignment
Complete: Quiz 22
Lesson 23: Setting Up a Budget in QuickBooks
If you have so much cash rolling in that you don't have to worry about spending, then great. You will probably never need a budget, but if you are like most of us, this is a lesson you won't want to miss.
51

Total Points
Lesson 23 Video
Review 3 Articles: How to set up new budget; How to create budgets and how does budgeting work?; Using QuickBooks Budgets and Forecast Reports
Complete: Lesson 23 Assignment
Complete: Quiz 23
Lesson 24: Reports
QuickBooks gives you the ability to run several different types of reports. We are going to talk about these in this lesson, as well as teach you how to run them.
51

Total Points
Lesson 24 Video
Complete: Lesson 24 Assignment
Complete: Quiz 24
Lesson 25: Online Banking with QuickBooks
QuickBooks gives you the ability to connect your bank accounts in QuickBooks to your actual bank accounts online.
336

Total Points
Lesson 25 Video
Complete: Lesson 25 Assignment
Complete: Quiz 25
Complete: The Final Exam
By successfully completing this course, students will be able to:
Describe what QuickBooks is and why it is an effective tool for managing your company's finances.

Demonstrate installing the software and using QuickBooks Setup.

Demonstrate navigating QuickBooks, creating and managing lists, and setting up your customers.

Demonstrate setting up vendors, creating invoices, and collecting and tracking money from your customers.

Know paying bills, purchasing and managing inventory.

Know managing bank accounts, credit cards, printing checks, and processing payroll.

Demonstrate creating and managing your budget and balancing your accounts.

Demonstrate creating, managing, running and printing reports in QuickBooks, and

Demonstrate mastery of lesson content at levels of 70% or higher.
Additional Course Information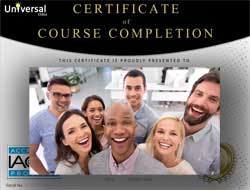 Document Your Lifelong Learning Achievements

Earn an Official Certificate Documenting Course Hours and CEUs
Verify Your Certificate with a Unique Serial Number Online
View and Share Your Certificate Online or Download/Print as PDF
Display Your Certificate on Your Resume and Promote Your Achievements Using Social Media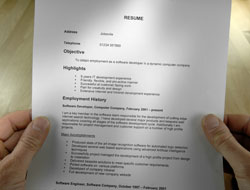 Course Title:
QuickBooks 101
Languages:
English - United States, Canada and other English speaking countries
Category:
Course Type:
Professional Development (Self-Paced, Online Class)
Grading Policy:
Earn a final grade of 70% or higher to receive an online/downloadable CEU Certification documenting CEUs earned.
Assessment Method:
Lesson assignments and review exams
Duration:
Continuous: Enroll anytime!
Choose Your Subscription Plan
"The instructor knew the course very well." -- Rosemarie F.
"This is my 3rd course with this instructor, well written, tested very fair." -- Abelardo B.
"Instructor was friendly. BIG plus!" -- Karen H.
"I found everything very helpful. I didn't have any knowledge of Quickbooks before this class." -- Leah C.
"Since I had no prior knowledge of the subject, I found all parts very helpful. I especially liked the additional information sites provided, as they will be helpful in answering future questions that occur after the class is completed." -- Cheryl P.
"Thank you! It was a very good introduction to using QuickBooks. It fleshed out a couple of confusing areas for me." -- Lisa S.
"The Instructor was great and very helpful." -- Tricia K.