Online Class: QuickBooks 101
This comprehensive course will teach you everything you need to know to become an expert user of the most popular accounting software for small and large businesses: QuickBooks.
---

$
70.00
no certificate
- OR -
$
95.00
with CEU Certificate*
Start Right Now!
$95.00
(with CEU Certificate)
---
Taking multiple courses? Save with our
platinum program
.
25

51

12,391

Students

have taken this course

14

1.4
Mastering QuickBooks®: Your Gateway to Streamlined Business Finance
Delve into the world of QuickBooks® – a groundbreaking accounting software crafted by Intuit® that's revolutionizing the realm of financial management for small businesses and freelancing aficionados. With its dynamic suite of tools, QuickBooks doesn't just manage numbers; it transforms how businesses approach their financial horizon. From simple receipt logging to intricate report generation, QuickBooks emerges as the digital knight in shining armor for all your bookkeeping needs.
Why This Course?
In the digital age, mastering a potent tool like QuickBooks is no longer optional – it's essential. Whether you've dabbled in its features, or you're unacquainted with its prowess, this course is your compass. We've curated it for everyone, ensuring that both beginners and intermediates find value and insight.
Journey Through QuickBooks - What's In Store:
Foundation: Grasp the fundamentals, from setting up a company file to navigating the user-friendly interface.

Chart Creation: Design an efficient chart of accounts tailored for your business.

Client & Vendor Management: Learn the art of seamlessly integrating clients, vendors, and product details.

Transactions: Dive deep into invoicing, bill payments, journal entries, and more.

Financial Management: Master tracking income and expenses, managing receivables and payables, and syncing QuickBooks with your bank for a cohesive financial experience.

Reporting and Budgeting: Learn to generate comprehensive reports and devise realistic budgets that drive growth.

Interactive Learning: While QuickBooks access enhances hands-on learning with our practical assignments, it's not mandatory. We've enriched this course with high-definition videos and tutorials, ensuring everyone can grasp concepts, software access or not.
You stand on the precipice of financial fluency. In just 25 immersive lessons, you'll not only comprehend QuickBooks but also be adept at managing intricate financial operations, whether for your venture or to augment the operational efficiency of your employer's enterprise.
Remember, in the modern business landscape, financial proficiency isn't just about crunching numbers. It's about leveraging tools like QuickBooks to strategize, optimize, and realize your business vision.
Join us, and take the first step toward financial mastery. Elevate your skills, elevate your business.
Note: Intuit and QuickBooks are trademarks and service marks of Intuit Inc., registered in the United States and other countries.
Who will benefit from taking this course?
This course is beneficial for anyone who works for or is planning to work for a company that uses QuickBooks accounting software to handle the company's finances. Knowing how to use QuickBooks should not be limited to just accountants, but also managers, business decision makers, anyone involved with reporting and accountability, as well as employees involved in inventory management, accounts payable, accounts receivable, payroll or any other department directly involved with improving the company's bottom line.
What kind of prior experience or knowledge should I have before taking this class?
This class is open to anyone, regardless of computer skill level. As QuickBooks is an accounting software, it is beneficial to understand accounting terms and processes, although it's not necessarily a requirement. We will define and briefly describe accounting terms and processes throughout the course as they relate to QuickBooks software. If you have absolutely no accounting experience or knowledge, we strongly recommend you take our
accounting course
as well.
Does this course cover QuickBooks Desktop software or QuickBooks Online?
This course specifically covers the QuickBooks Desktop version of the software. If you are using the QuickBooks Desktop version of the software--or you don't know which version of the QuickBooks software you will be using--this is probably the course you want to take. If your small business is currently using QuickBooks Online (cloud version), then you'll want to take our
QuickBooks Online course
instead. Both courses are comprehensive and cover all the features you need to know to use QuickBooks.
What exactly am I going to learn in this class?
This course covers everything about QuickBooks--from initial setup to managing inventory and reconciling company bank statements. This course assumes you have no prior knowledge or experience using QuickBooks and explains every process in detail with screenshots and video demonstrations. Assignment exercises and lesson exams will help you master all lesson learning outcomes before you move on to the next lesson.
Can you really learn how to use QuickBooks in a virtual class?
Yes! Not only can you learn QuickBooks in this online class, it's probably the preferred method as you will have direct access to step-by-step directions, screenshots and video demonstrations on how to use the software. Because this is a self-paced course, you work on the lessons on your own time. This means you learn when you are ready to learn, on your own timetable, when it best fits your schedule, rather than going somewhere else physically and trying to learn during a date and time that's inconvenient.
Is it true that QuickBooks is very difficult to learn?
QuickBooks software has been in existence for nearly 40 years. Intuit has done a fantastic job updating the software. It is now more powerful and easier to use than it ever has been in the past. It really is a great, nearly one-size-fits-all accounting software. That said, there are many ways you can setup your company and use QB to process its accounting functions. It can get complicated really fast, and without proper training, you may not be using the software correctly, as intended, or use the correct features for your business type. You know what they say: "you don't know what you don't know" -- and this course can really help you make the most of the software and show you all its wonderful features.
Is this QuickBooks course accredited?
Universal Class, Inc. is accredited as an Authorized Provider by the International Association for Continuing Education and Training (IACET). This means that this course offers accredited CEUs for QuickBooks training. When taking any course online for professional development or continuing education reasons, it's important that the training offers accredited CEUs as they are the industry standard for measuring non-credit, professional development contact hours.
Completely Online
Self-Paced
Printable Lessons
Full HD Video
6 Months to Complete
24/7 Availability
Start Anytime
PC & Mac Compatible
Android & iOS Friendly
Accredited CEUs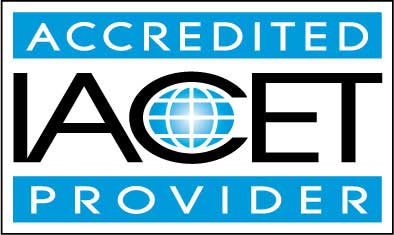 Lesson 1: Introduction to QuickBooks
The purpose of QuickBooks is to give businesses the power to do all of their own accounting, including invoicing, payroll, and paying bills, right from the convenience of their desktop computer, possibly eliminating the costly expense of a full time accountant.
36

Total Points
Lesson 1 Video
Lesson discussions: Reasons for Taking this Course
Complete: Lesson 1 Assignment
Assessment: Quiz 1
Lesson 2: Setting Up QuickBooks
You will install your QuickBooks software like you would any other software program. Additional lesson topics: What is the Trial Balance Report?
51

Total Points
Lesson 2 Video
Review 5 Practice Worksheets
Complete: Lesson 2 Assignment
Assessment: Quiz 2
Lesson 3: Navigating QuickBooks
If you've never used QuickBooks before or have been using a much older version, this tour will help you to become familiar with the organizational structure of the program.
41

Total Points
Lesson 3 Video
Complete: Lesson 3 Assignment
Assessment: Quiz 3
Lesson 4: The Chart of Accounts
You use it to organize your company's finances so you can easily see expenses, revenue, assets, and liabilities all right there in front of you. Additional lesson topics: Part Several How to set up the chart of accounts in QuickBooks Online; Printing a Chart of Accounts in Quickbooks; Part 1
51

Total Points
Lesson 4 Video
Complete: Lesson 4 Assignment
Assessment: Quiz 4
Lesson 5: Setting up Customers, Jobs, and Vendors
QuickBooks makes it easy to add customers, vendors, employees, and jobs to the company you created in the program by utilizing lists. Additional lesson topics: How to Make Your QuickBooks Customer:Job List More Meaningful; Several Ways to Tailor, Tag, and Track Specialized Information; Using the Home Page, Customer Center, Vendor Center and Icon Bar in Quickbooks Pro
51

Total Points
Lesson 5 Video
Complete: Lesson 5 Assignment
Assessment: Quiz 5
Lesson 6: Working with Items
Remember that everything that you could possibly add to an invoice or purchasing order is an item that you need to add to your Item List. Additional lesson topics: QuickBooks Desktop Premier Pro; Quickbooks Add Edit Multiple Lists; Import an Excel Item List into QuickBooks
51

Total Points
Lesson 6 Video
Complete: Lesson 6 Assignment
Assessment: Quiz 6
Lesson 7: Creating More Lists
In this lesson, we're going to explore other types of lists in QuickBooks, plus show you to create them. Additional lesson topics: The Sales Tax Code List, Class List, and Other Names List; The Customer Message List, Payment Method List, and Shop Via List
51

Total Points
Lesson 7 Video
Complete: Lesson 7 Assignment
Assessment: Quiz 7
Lesson 8: Paying Expenses and Bills
You will want to enter all the bills and expenses you receive into QuickBooks so your accounts stay up-to-date. Additional lesson topics: QuickBooks Enter a Bill
51

Total Points
Lesson 8 Video
Complete: Lesson 8 Assignment
Assessment: Quiz 8
Lesson 9: Working with Bills, Deposits, and Credits
This lesson is a continuation of what you've already learned about bills. By the end of it, you should feel comfortable enough with this part of QuickBooks to get started recording bills for your business. Additional lesson topics: QuickBooks Training Tutorial; Quickbooks Forum- How to delete a bill and other questions; How to Add a Discount to an Invoice in QuickBooks Pro; QuickBooks Paying a Bill; QuickBooks Pro Recording Deposit
51

Total Points
Lesson 9 Video
Complete: Lesson 9 Assignment
Assessment: Quiz 9
Lesson 10: Creating Invoices
Invoices are bills that you send customers for money they owe your company. When a customer buys something from you and doesn't pay upon receipt, you bill them by sending an invoice. Additional lesson topics: QuickBooks Pro How to Create Invoices; Quickbooks
46

Total Points
Lesson 10 Video
Complete: Lesson 10 Assignment
Assessment: Quiz 10
Lesson 11: Recording Payments and Sales
In this lesson, we are going to continue to learn how to create different types of invoices, including invoices for backorders and consigned products. Additional lesson topics: Sleeter Consignment Goods Part Several Consignor
51

Total Points
Lesson 11 Video
Complete: Lesson 11 Assignment
Assessment: Quiz 11
Lesson 12: Tracking Time and Mileage
Products and services may not be the only things for which your company charges customers. Additional lesson topics: Time, expense and mileage tracking with QuickBooks; How to Track Mileage in QuickBooks
51

Total Points
Lesson 12 Video
Complete: Lesson 12 Assignment
Assessment: Quiz 12
Lesson 13: Producing Statements
A statement is a type of report that you can send your customers. It shows all the charges and payments made to that customer during the statement period. Additional lesson topics: How to Create a Customer Statement in QuickBooks; Emailing Statements and Invoices from QuickBooks
51

Total Points
Lesson 13 Video
Complete: Lesson 13 Assignment
Assessment: Quiz 13
Lesson 14: Collecting and Tracking Money from Customers
There are different ways to enter payments into QuickBooks, depending on how your customers pay you. We're going to learn those methods in this lesson. Additional lesson topics: QuickBooks Desktop Tutorial Part 4: Invoice and Accounts Receivable
51

Total Points
Lesson 14 Video
Review Practice Worksheet: SmartSearch.docx
Complete: Lesson 14 Assignment
Assessment: Quiz 14
Lesson 15: Managing Bank Accounts and Credit Cards
In this lesson, we are going to focus on managing your bank accounts using QuickBooks.
51

Total Points
Lesson 15 Video
Complete: Lesson 15 Assignment
Assessment: Quiz 15
Lesson 16: Managing Loans
Chances are, your business will have to borrow money at some point or other. You will want to track the loan, along with the asset purchased with the loan, just as you track your income and expenses. Additional lesson topics: Quickbooks Amortization and Loan Manager; How to Enter a Loan in Quickbooks
51

Total Points
Lesson 16 Video
Complete: Lesson 16 Assignment
Assessment: Quiz 16
Lesson 17: Payroll
If you don't want to pay for payroll services, and you insist on doing it yourself, we'll show you how to use QuickBooks to do your payroll. Additional lesson topics: QuickBooks Pro Tutorial: Setup Employees for Payroll
46

Total Points
Lesson 17 Video
Complete: Lesson 17 Assignment
Assessment: Quiz 17
Lesson 18: Making Journal Entries
A journal entry is a logging of transactions into an accounting journal. Each of the transactions recorded is either a debit or credit. Additional lesson topics: How to Make Quickbooks Journal Entries
51

Total Points
Lesson 18 Video
Complete: Lesson 18 Assignment
Assessment: Quiz 18
Lesson 19: End of Year Tasks
QuickBooks will do most of your year-end tasks for you. All that you have to do is prepare it. Additional lesson topics: QuickBooks Bank Reconciliations; How to Create a Sales Tax Report in QuickBooks
51

Total Points
Lesson 19 Video
Complete: Lesson 19 Assignment
Assessment: Quiz 19
Lesson 20: Taking Care of Your QuickBooks Files
In this lesson, we are going to focus on ways to protect and maintain the data you've entered into QuickBooks, as well as your company file. Additional lesson topics: How to Restore QuickBooks Backup File QBB ; QuickBooks Tip Verify Data
51

Total Points
Lesson 20 Video
Complete: Lesson 20 Assignment
Assessment: Quiz 20
Lesson 21: Purchasing and Entering Inventory
QuickBooks allows you to enter and track your inventory using the program. Additional lesson topics: Setting Up QuickBooks Inventory for the First Time – Part I; QuickBooks Inventory Counting; QuickBooks Desktop Part 10: Inventory
51

Total Points
Lesson 21 Video
Complete: Lesson 21 Assignment
Assessment: Quiz 21
Lesson 22: Sales Tax
In this lesson, we're going to walk you through the steps of setting up your business to collect and pay sales tax using QuickBooks. Additional lesson topics: Setting Up Sales Tax in QuickBooks
51

Total Points
Lesson 22 Video
Complete: Lesson 22 Assignment
Assessment: Quiz 22
Lesson 23: Setting Up a Budget in QuickBooks
If you have so much cash rolling in that you don't have to worry about spending, then great. You will probably never need a budget, but if you are like most of us, this is a lesson you won't want to miss. Additional lesson topics: Using QuickBooks Budgets and Forecast Reports
51

Total Points
Lesson 23 Video
Complete: Lesson 23 Assignment
Assessment: Quiz 23
Lesson 24: Reports
QuickBooks gives you the ability to run several different types of reports. We are going to talk about these in this lesson, as well as teach you how to run them.
51

Total Points
Lesson 24 Video
Complete: Lesson 24 Assignment
Assessment: Quiz 24
Lesson 25: Online Banking with QuickBooks
QuickBooks gives you the ability to connect your bank accounts in QuickBooks to your actual bank accounts online.
336

Total Points
Lesson 25 Video
Lesson discussions: End of Course Poll; Course Comments; Program Evaluation Follow-up Survey (End of Course)
Complete: Lesson 25 Assignment
Assessment: Quiz 25
Assessment: The Final Exam
By successfully completing this course, students will be able to:
Describe what QuickBooks is and why it is an effective tool for managing your company's finances.
Demonstrate installing the software and using QuickBooks Setup.
Demonstrate navigating QuickBooks, creating and managing lists, and setting up your customers.
Demonstrate setting up vendors, creating invoices, and collecting and tracking money from your customers.
Summarize paying bills, purchasing and managing inventory.
Summarize managing bank accounts, credit cards, printing checks, and processing payroll.
Demonstrate creating and managing your budget and balancing your accounts.
Demonstrate creating, managing, running and printing reports in QuickBooks.
Demonstrate mastery of lesson content at levels of 70% or higher.
Additional Course Information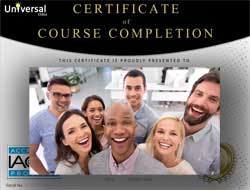 Document Your Lifelong Learning Achievements

Earn an Official Certificate Documenting Course Hours and CEUs
Verify Your Certificate with a Unique Serial Number Online
View and Share Your Certificate Online or Download/Print as PDF
Display Your Certificate on Your Resume and Promote Your Achievements Using Social Media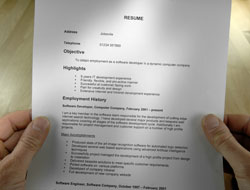 Course Title:
QuickBooks 101
Lessons Rating:
4.4 / 5 Stars (12,081 votes)
Languages:
English - United States, Canada and other English speaking countries
Category:
Availability:
This course is online and available in all 50 states including: California, Florida, Georgia, Illinois, New York, Pennsylvania, Ohio, and Texas.
Course Type:
Self-Paced, Online Class
Grading Policy:
Earn a final grade of 70% or higher to receive an online/downloadable CEU Certification documenting CEUs earned.
Assessment Method:
Lesson assignments and review exams
Choose Your Subscription Plan
"I found this course very helpful and for me, it acted as a refresher. I originally took a QuickBooks course about 7 years ago in college so most of the functions were similar but I was happy to learn the more updated abilities. After reviewing and learning all 25 lessons I feel much more confident in using QuickBooks at a job. Thank You!" -- Jonathan M.
"This is an easy and well-balanced course, highly recommend anyone taking this course, no matter your skill level" -- Adieda K.
"This was a fantastic course! I loved it being online and I could work at my own pace. Just the right amount of material in each lesson so you did not get overwhelmed. The actual material was great! I really learned a lot and look forward to working in quickbooks at my new job." -- Deanna S.
"Fantastic course! Great presentation, easy to understand. This is the third QuickBooks course I've taken -- the other 2 were in person. They were boring and I just couldn't follow them and retain anything. I left those classes without understanding anything useful. This class truly made me an expert in QB, I can now setup, deploy, transact, and run any report with QuickBooks -- it's now as easy as using MS Word for me! Thank you!" -- Margarite W.
"The course was helpful in terms of learning QuickBooks when you have experience with it. The topics were written in short, clear form including useful screenshoots and videos. All the topics were useful and applicable to practice." -- Shawnee W.
"I liked this course very much. It was really interesting. Also, I like that there are a lot of useful reaources like articles, videos etc., because it also help me to study deeply this material." -- Daisy M.
"I learned alot with this course. I took the course because I have been using QB since August 2019 and knew I had a lot to learn. We do not do sales but we do have different jobs and I have been doing payroll without purchasing. As the company grows, I will purchase the PR module. Enjoyed the course very much." -- Peggy G.
"This course was extremely helpful. I did not have a lot of experience with QuickBooks, but now I feel comfortable using the software." -- Catharina V.
"My employer purchased QB even though neither one of us had any experience with it. I started to set it up, but I ran into a lot of problems and questions. I told him that a course would be beneficial, and we chose the Universal Class course. I feel much more confident using QB, and I have information at my fingertips when I run into an unfamiliar task." -- Carole V.
"This course was extremely helpful and I will be recommending this course to my friends who are entering the business world." -- Michala D.
View More Testimonials...