Online Class: Proofreading and Copyediting 101
If you are looking for a new career path or if you are a writer who wants to improve your writing skills, learning how to proofread and copyedit with our easy to follow, in-depth course, may be just what you need.
---

$
70.00
no certificate
- OR -
$
95.00
with CEU Certificate*
Start Right Now!
$95.00
(with CEU Certificate)
---
Taking multiple courses? Save with our
platinum program
.
14

30

13,128

Students

have taken this course

11

1.1
Master the Art of Proofreading and Copyediting with Our Comprehensive Online Course
In our increasingly digital age, the demand for impeccable written content has never been higher. From businesses to budding authors, there's a persistent call for professionals skilled in polishing written material to perfection. Enter the dynamic world of proofreading and copyediting!
Why This Course Is Essential
High Demand, Lucrative Career: According to recent statistics, the demand for proofreaders and copyeditors has surged. With the proliferation of online content—from corporate websites to individual blogs—there's a steady flow of work. Freelancers can potentially earn between $20 to $60 per hour, while full-time professionals have reported incomes ranging from $55,000 to $80,000 annually.

Flexible Work Environment: The majority of proofreading assignments are remote, allowing you the freedom to work from any location, sans the daily commute.

Broad Application: Beyond a career, the skills you gain will elevate your personal writing, ensuring clearer communication in emails, reports, or even creative endeavors.
What You'll Learn
The nuanced differences between proofreading and copyediting.
Essential tools to streamline your tasks.
Step-by-step guidance on proofreading various content types, from fiction to academic articles.
Techniques to masterfully copyedit and refine content.
Strategies to market your skills, secure employment, or even launch your own business.
Updated salary benchmarks and market trends.
Who Is This Course For? Whether you're a writer aiming to refine your craft, a professional looking for a career pivot, or someone passionate about the written word, this course caters to all. While it focuses on the intricacies of proofreading and copyediting, it assumes you have a foundational understanding of grammar. If you're looking to enhance your grammar skills, consider our other courses tailored for that purpose.
Benefits of Enrolling
Comprehensive Understanding: Dive deep into the world of proofreading and copyediting, understanding the specifics of each role.
Certification: On successful completion, you'll receive a CEU Certificate, a valuable addition to your professional profile.
Practical Experience: Engage in real-world exercises, honing your skills for the job market.
Course Motivation Every written piece, be it a novel or a business email, reflects its author. Errors, no matter how trivial, can muddle communication or even tarnish reputations. By mastering proofreading and copyediting, you ensure clarity, coherence, and correctness in every piece you touch. Imagine the satisfaction of turning a good piece into a great one, or aiding an author in perfecting their magnum opus.
Distinction between Proofreading and Copyediting While often used interchangeably, proofreading and copyediting are distinct stages in the content refinement process. A proofreader focuses on the final text, ensuring it's free from errors before publication. In contrast, a copyeditor delves into the content's details, ensuring consistency, clarity, and correctness.
As we journey through this course, you'll grasp these nuances, armed with the expertise to excel in either role—or both! Whether you're exploring a career avenue or amplifying your writing prowess, this course is your roadmap to success. Welcome aboard and let's embark on this enlightening journey where every word counts!
How much can I earn as an online proofreader?
While the amount can vary drastically depending on the type of writing you proofread (for example: personal blogs vs. scientific articles), full-time online proofreaders can make anywhere from $50,000 - $75,000 annually. As a freelancer, you can make anywhere from $20.00 / hour to $60.00 / hour, depending on the content, your accuracy/experience, and speed of delivery. The more experience you have professionally as a proofreader with a track record of providing quality editing services, the more money you will make. Keep in mind that most proofreading jobs now are fully remote, so you will be doing this work in the comfort of your home, on your own time with no commuting costs.
Do I need a college degree to pursue a career in proofreading?
No, technically you do not need a college degree to be a proofreader. If you have years of writing and editing experience already, for example, that would have more weight than an English degree (with little experience). Some full-time, salaried proofreading positions may require a college degree, that is up to the company's hiring policies. But to become a freelance proofreader or copyeditor doesn't require any degree. If you have a college degree already but not in the field of Language Arts, that's fine as well. You don't need to return to college to get a degree in writing and editing in order to become an effective and successful proofreader. You do need to know (or learn) everything a proofreader does and you must have above average proofreading and editing skills to be a successful professional proofreader in the long-term, and this course will show you everything the job entails and all the required skills employers will expect of you.
Who should take this proofreading course?
This proofreading course is for anyone interested in proofreading and copyediting as a career or as a freelancing gig. This course is a practical and comprehensive guide to becoming a professional proofreader. It reviews specific job requirements and provides exercises to build understanding and mastery of proofreading requirements. While this course does include proofreading exercises as well as what proofreading and grammar skills proofreaders will really need to know, it is not specifically a grammar and punctuation course. In other words, your motive to take this course should be because you want to become a proofreader (one that gets paid), and that you already have great grammar/writing/editing skills or you have a love for writing and editing already and want to earn a living using these skills. If you are looking to improve your writing, grammar, and punctuation skills, UniversalClass offers several
grammar courses
that will help you build and refine those skills.
What are the benefits of taking this course?
There are many benefits to taking this course. Besides the obvious benefits of learning what a proofreader does, what a copyeditor does, and all the editing rules and guidelines you must know and follow, you'll also learn what specific editing skills you need to work on and refine, as well as how to advertise your services and how to find (and land) freelancing gigs. If you are planning to pursue proofreading and copyediting professionally, you'll want to register for the CEU Certificate version of the course so that you can list formal training on your resume. Upon successful completion of the certificate course, you can add the CEU credential to the "Professional Development" section of your resume. This will alert potential clients that you actually know how to follow proofreading standards and that you can create and adhere to the client's style sheets and style guides.
Course Motivation
Enhancing Your Communication: Dive into Copyediting and Proofreading
There's no pre-requisite for ambition when considering this course. Whether you dream of launching a career as a copyeditor or proofreader or not, what's more pressing is the elevation of your communication abilities, especially in writing. The crux of our focus is not just about a job title or a profession—it's about refining your writing and ensuring it showcases the best version of your thoughts and ideas.
Pause and ponder: Writing is a powerful tool that bridges our inner thoughts to the external world. The precision and clarity in writing—achieved through adept proofreading and copyediting—can amplify your voice, ensuring your messages are both compelling and comprehensible.
Applications of Proofreading and Copyediting:
Professional Emails: In our digital era, emails are a staple. When liaising with colleagues, managers, or clients, the professionalism of your emails extends beyond content. Accurate grammar, punctuation, and tone are paramount. Well-edited emails can bolster your professional image, making promotions or collaborations more feasible.

Online Content: A poorly written website or digital document can be off-putting. Perfecting your digital content through proofreading ensures your message isn't lost amidst errors, fostering trust in your brand or message.

Workplace Documents: From reports to newsletters, clarity and coherence in workplace documents can enhance your reputation, positioning you as meticulous and competent.

Personal and Professional Letters: A well-articulated letter, free from errors, can establish connections, mend relations, or foster collaborations, making your intent crystal clear.

Creative Writing: For budding authors, impeccable writing is your ticket into the literary world. No matter how captivating your storyline, editors will dismiss a manuscript marred by errors. Fine-tuning your work is akin to dressing for success; presentation matters!

Career Aspirations: Aspiring to be a professional in the field of proofreading or copyediting? This course will be your cornerstone, equipping you with the expertise to excel.
Demystifying Proofreading and Copyediting:
A common misconception is equating proofreading with copyediting. While interconnected, they serve distinct functions.
Proofreading: Think of this as the final polish. It's the ultimate review before a piece is disseminated. Proofreaders are vigilant, hunting for grammar, punctuation, and syntax errors. Their emphasis is on the accuracy and layout of a virtually complete work.

Copyediting: This dives deeper, into the realm of details and semantics in a draft. While they too check for spelling, grammar, and punctuation, their lens also focuses on flow, accuracy, consistency, and potential legal ramifications. Copyeditors are detectives, identifying inconsistencies and fact-checking.
To illustrate, if an author uses 'maid' in one context and later switches to 'servant', a copyeditor ensures uniformity.
Summing Up:
Mastering copyediting and proofreading can significantly upgrade your written communication, making your messages more potent and precise. As we delve deeper into this course, you'll gain a thorough understanding of both disciplines, empowering you to enhance your writings or even explore new career horizons. Ready to embark on this enlightening journey? Let's get started!
Completely Online
Self-Paced
6 Months to Complete
24/7 Availability
Start Anytime
PC & Mac Compatible
Android & iOS Friendly
Accredited CEUs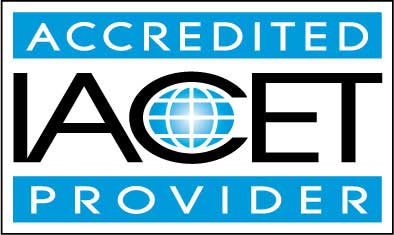 Lesson 1. Introduction to Proofreading and Copyediting
This lesson describes how you can use proofreading and copyediting skills in your career.
30

Total Points
Lesson 1 Video
Lesson discussions: Course Background Information Survey; Reasons for Taking this Course
Complete Assignment: An Introduction
Complete: Assignment 1: Proofreading and Copyediting
Assessment: Lesson 1 Exam
Lesson 2. The Use of Style Sheets and Style Guides in Proofreading and Copyediting
This lesson defines style guides and sheets and demonstrates their importance in copyediting and proofreading.
50

Total Points
Lesson 2 Video
Lesson discussions: Style Sheets and Style Guides
Complete: Assignment 2: Style Sheets and Style Guides
Assessment: Lesson 2 Exam
Lesson 3. Finding the Appropriate Style Guides
This lesson explains different style guides available and their importance in relation to the content you are proofreading. Additional lesson topics: Research Guides
39

Total Points
Lesson 3 Video
Complete: Assignment 3: Print and Online Style Guides
Assessment: Lesson 3 Exam
Lesson 4. How to Create and Use a Style Sheet
This lesson describes how to create and use a style sheet as a copyeditor or proofreader.
55

Total Points
Lesson 4 Video
Complete: Assignment 4: Creating Style Sheets
Assessment: Lesson 4 Exam
Lesson 5. Proofreaders' Marks and How They Are Used to Copyedit and Proofread
This lesson describes what proofreaders' marks are and how to use them to copyedit or proofread bodies of work. Additional lesson topics: Common Writing Mistakes; Decline and Fall of the Ligature
49

Total Points
Lesson 5 Video
Lesson discussions: Proofreaders' Marks
Complete: Assignment 5: Proofreaders' Marks
Assessment: Lesson 5 Exam
Lesson 6. Your Job as a Proofreader
This lesson outlines the tasks performed by a proofreader. Additional lesson topics: Proofreading Skills
39

Total Points
Lesson 6 Video
Complete: Assignment 6: Proofreader's Responsibilities
Assessment: Lesson 6 Exam
Lesson 7. How to Proofread
Learn how to be an efficient and capable proofreader. Additional lesson topics: Proofreading Tips; Five Grammatical Errors; Proofreading test
49

Total Points
Lesson 7 Video
Review 5 Practice Worksheets
Complete: Assignment 7: Proofreading Tips
Assessment: Lesson 7 Exam
Lesson 8. Proofreading Practice
This lesson contains proofreading practice exercises and assignments. Additional lesson topics: Proofreading Exercise; Proofreading Quizzes
54

Total Points
Lesson 8 Video
Review 4 Practice Worksheets
Complete: Assignment 8: Proofreading Practice
Assessment: Lesson 8 Exam
Lesson 9. The Job of a Copyeditor
This lesson defines the individual tasks that a copyeditor completes when editing a body of work.
50

Total Points
Lesson 9 Video
Complete: Assignment 9: Copyeditor Job Types
Assessment: Lesson 9 Exam
Lesson 10. How to Copyedit
Learn how to copyedit different types of content (copy). Additional tips on being an effective copyeditor. Additional lesson topics: Copyediting exercise
40

Total Points
Lesson 10 Video
Complete: Assignment 10: Copyediting Newspapers and Magazines
Assessment: Lesson 10 Exam
Lesson 11. Copyediting Practice
Practice being a copyeditor with these lesson assignments and exercises.
47

Total Points
Lesson 11 Video
Complete: Assignment 11: Copyediting Practice
Assessment: Lesson 11 Exam
Lesson 12. How to Copyedit or Proofread Your Own Work
Learn how to successfully copyedit and proofread your own work.
48

Total Points
Lesson 12 Video
Lesson discussions: Proofreading/Copyediting Your Own Work
Complete: Assignment 12: Copyediting Your Own Work
Assessment: Lesson 12 Exam
Lesson 13. Copyediting or Proofreading as a Career
Know the skills and education required to work as a proofreader or copyeditor within a company or as a freelancer.
56

Total Points
Lesson 13 Video
Complete: Assignment 13: Education and Skills of Proofreader/Copyeditor
Complete: Final Assignment
Assessment: Lesson 13 Exam
Lesson 14. Final Exam
Final Exam
48

Total Points
Lesson discussions: Your Opinion Matters: Course Rating; Course Comments; Program Evaluation Follow-up Survey (End of Course)
Assessment: Final Exam
By successfully completing this course, students will be able to:
Understand the use of style sheets and style guides in proofreading and copyediting.
Demonstrate matching the appropriate style guides for various project types.
Demonstrate how to create and use a style sheet.
Describe proofreaders' marks and how they are used to copyedit and proofread.
Describe your job as a proofreader.
Demonstrate basic proofreading skills.
Describe the job of a copyeditor.
Demonstrate basic copyediting skills.
Describe methods for copyediting and proofreading your own work.
Summarize copyediting or proofreading career opportunities.
Demonstrate mastery of lesson content at levels of 70% or higher.
Additional Course Information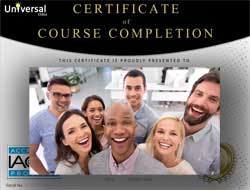 Document Your Lifelong Learning Achievements

Earn an Official Certificate Documenting Course Hours and CEUs
Verify Your Certificate with a Unique Serial Number Online
View and Share Your Certificate Online or Download/Print as PDF
Display Your Certificate on Your Resume and Promote Your Achievements Using Social Media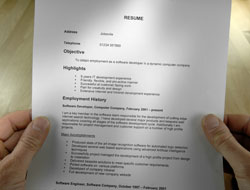 Course Title:
Proofreading and Copyediting 101
Lessons Rating:
4.4 / 5 Stars (12,939 votes)
Languages:
English - United States, Canada and other English speaking countries
Availability:
This course is online and available in all 50 states including: California, Florida, Georgia, Illinois, New York, Pennsylvania, Ohio, and Texas.
Last Updated:
February 2023
Course Type:
Self-Paced, Online Class
Grading Policy:
Earn a final grade of 70% or higher to receive an online/downloadable CEU Certification documenting CEUs earned.
Assessment Method:
Lesson assignments and review exams
Course Fee:
$95.00 U.S. dollars
Choose Your Subscription Plan
"I thought it was an excellent course. Your feedback was constructive and timely. Thank you very much." -- Charles M.
"This course was a great experience, the first online I have taken. I found the lessons, support, and ease of navigation on the site very approachable, comprehensive and well explained. The instructor was readily available, extremely prompt in grading, and quick to answer questions and recommendations. I would highly recommend him and hope I have the pleasure of his guidance in the next course. In addition, the reasonable price makes it very affordable." -- Sulane B.
"This proofreading/copyediting course was great! The lessons provided made me think about the job I would be doing when I eventually am hired! Knowing the more I practice, the better I will get, and the more hireable I become makes me want to do the practice lessons repeatedly." -- Amanda D.
"It was a very helpful course. I have already begun incorporating what I have learned in my daily writing assignments. Thank you for your comments on my work. They kept me focused." -- Denise S.
"This course was excellent and answered all the questions I had regarding proofreading and copyediting." -- Diane H.
"I found this course to be extremely informative. It provided valuable tools needed to perform the task." -- Stephanie H.
"Great lessons! Reinforced previous knowledge and help discover tips and tools to continue building on." -- Faylee F.
"First off, I want to say thank you to Universal Class for providing such great instruction in Proofreading and Copyediting, and at a very affordable price. From the overall ease of the signing up for the course, to the navigation of the site, I found it to be a great experience. I learned so much about how to be a better writer, as well as areas that needed improvement with supporting materials to have as a reference later on. I would highly recommend Universal Class to others, and I plan to return for additional courses as a way to improve my skills both personally and professionally. My last comment is about Daphnee St. Val, a wonderful instructor that provided helpful feedback and tips on how to move forward. She made recommendations on materials to support my efforts to become a better writer as well. I give Daphnee a 10+!" -- Elena O.
"I'm very satisfied with the knowledge acquired through this course. The step by step lesson flow made it easier to understand the requirements of both proofreading and copyediting." -- James O.
"I really enjoyed this course. It was just the right amount of information in easy to digest bites. I would definitely recommend to anyone interested in the topic." -- Amber L.
View More Testimonials...