Online Class: Excel 2021
This online Excel 2021 certificate course covers everything you need to know about using Microsoft's famous spreadsheet software. Excel 2021 (or 365 for office subscribers) is the most recent version of Excel and this course will show you everything you need to know to become an Excel Power User.
---

$
70.00
no certificate
- OR -
$
95.00
with CEU Certificate*
Start Right Now!
$95.00
(with CEU Certificate)
---
Taking multiple courses? Save with our
platinum program
.
14

26

7,641

Students

have taken this course

11

1.1
Mastering Microsoft Excel 2021: A Comprehensive Online Guide
In the modern digital landscape, data is king. How one presents, organizes, and manipulates this data can make all the difference. Enter Microsoft Excel 2021, a part of the Microsoft 365 subscription model, hailed as a premier spreadsheet software. With a dizzying array of features, Excel 2021 offers unparalleled flexibility in crafting intricate, interactive spreadsheets that serve both functionality and aesthetics. However, as with any tool, its true potential shines when wielded with skill.
If you've ever felt overwhelmed by blank cells or baffled by complex formulas, this course is your ultimate guide. Whether you're a novice looking to grasp the basics or an experienced user aiming to delve into the software's more advanced features, this course has been tailored to cater to all levels.
Course Overview:
Start Simple:
Lesson 1: Dive into the world of Excel 2021 with an introduction that sets the tone.
Lesson 2: Familiarize yourself with the basics of workbooks and worksheets, the building blocks of any Excel project.
Lesson 3: Explore the myriad ways to format cells and effectively input data.
Building Complexity:
Lesson 4: Master advanced editing techniques to refine your worksheets.
Lesson 5: Unlock the true power of Excel with formulas, functions, and calculations that turn static data into dynamic stories.
Infuse Creativity:
Lesson 6: Learn to enhance your spreadsheets with images, illustrations, and graphics, adding a layer of visual appeal.
Lesson 7: Channel your inner designer with our guide to crafting effective charts and diagrams.
Deep Dives:
Lesson 8: Discover the 'What-If Analysis', a feature that empowers you to test and project different outcomes based on varying inputs.
Lesson 9: Organize large volumes of data seamlessly with data lists and forms.
Lesson 10: Delve into PivotTables and Charts, versatile tools for data representation and analysis.
Advanced Tactics:
Lesson 11: Automate repetitive tasks and custom functions by creating, recording, and executing macros.
Lesson 12: Integrate data from non-Excel sources, broadening your dataset.
Refining Expertise:
Lesson 13: Streamline and customize your data presentation with filtering, sorting, and conditional formatting.
Lesson 14: Become a formula wizard by employing conditional functions, IF statements, and manipulating date/time and text data.
Every lesson is structured to maximize learning. Clear instructions, vivid illustrations, and HD video tutorials ensure concepts are conveyed in a manner both engaging and easy to digest. Each module includes assignments and exams, allowing students to test and apply their newfound knowledge.
Moreover, while having access to the Excel software will undoubtedly enhance your learning experience, it isn't a mandatory requirement. The course has been designed to be comprehensive enough that even without direct software access, you can grasp concepts and techniques.
Why This Course?
The modern professional landscape demands proficiency in tools like Excel. Whether you're plotting sales data, organizing client information, or simply trying to keep track of personal expenses, Excel 2021 offers the flexibility and power to meet all these needs and more.
However, simply having the software isn't enough. Mastery comes with understanding its vast capabilities and knowing how to harness them effectively. This course is your ticket to transitioning from casual user to a true Excel aficionado.
Enroll now and take the first step towards becoming an Excel power user. Dive into a world where numbers meet narrative, and data tells a tale. Let's turn those spreadsheets into stories together!
Completely Online
Self-Paced
Printable Lessons
Full HD Video
6 Months to Complete
24/7 Availability
Start Anytime
PC & Mac Compatible
Android & iOS Friendly
Accredited CEUs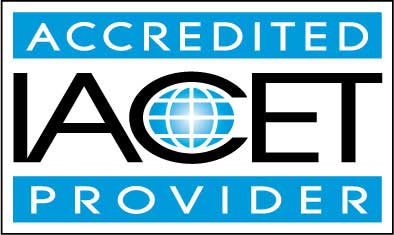 Lesson 1: Introduction to Microsoft Excel 2021
Welcome to this course on Microsoft Excel, specializing in the 365 subscription version. What is Excel? What is a spreadsheet? Why are spreadsheets useful? Why is it important to learn Excel? Additional lesson topics: New Features in Microsoft Excel; Learn Excel The Easy Way; Quick Excel Tutorial
18

Total Points
Lesson 1 Video
Lesson discussions: Your Excel Course Goals
Complete Assignment: Your Spreadsheet and Computer Experience
Assessment: Lesson 1: Exam
Lesson 2: Understanding Workbooks, Worksheets, and How to Enter Data
Before you can begin using Excel 365, you need to first understand what a workbook is, and how it differs from a Worksheet. Then we'll go over the basics of Excel terminology, how to think about data and organize if properly, and then begin entering and editing data into Excel. Additional lesson topics: Understanding the Worksheet Window; Learn About Multiple Workbooks, Worksheets, and Views; How to Create a Workbook
18

Total Points
Lesson 2 Video A
Lesson 2 Video B : Entering Data
Assessment: Lesson 2: Exam
Lesson 3: How to Format Cells and Enter Data
Entering data is just the first step when using Excel 2021. Once entered, you'll want to arrange and format it. Additionally, you'll want to learn how to reference data from other cells and programs. Additional lesson topics: Creating and Managing Cell Styles; Formatting Numbers and Labels; Conditional Formatting in Excel
22

Total Points
Lesson 3 Video
Complete: Lesson 3 Activity: Test Your Excel Skills
Assessment: Lesson 3: Exam
Lesson 4: Advance Editing of Excel Worksheets and Cells
In this lesson we'll go over some more advanced features for editing and formatting your Excel spreadsheet contents including editing and deleting comments, protecting cells, and editing columns, rows and cells. Additional lesson topics: How to edit columns, rows, and cells in Excel ; Editing cell contents; How to add, edit and delete comments; How to lock and protect cells
22

Total Points
Lesson 4 Video
Complete: Lesson 4 Activity: Test Your Excel Skills
Assessment: Lesson 4: Exam
Lesson 5: Formulas, Functions, and Calculations
Unleash the Power of Excel 365 with formulas, functions and calculations. Now that we have entered and formatted our data and we have something to work with, we can now learn how to incorporate formulas and functions to perform calculations automatically and accurately. Additional lesson topics: How to Enter Basic Formulas; Starting Working with Function such as Sum and Average
22

Total Points
Lesson 5 Video A
Lesson 5 Video B : Formulas and Calculations
Complete: Lesson 5 Activity: Test Your Excel Skills
Assessment: Lesson 5: Exam
Lesson 6: How to Add Pictures, Illustrations and Graphics to Your Excel Spreadsheet
Spreadsheets used to be all about the numbers, but with Excel 365 you can easily insert and create illustrations and pictures to enhance the meaning behind the numbers. Additional lesson topics: How to Use Copy, Cut, and Paste; How to Use and Insert Online Pictures
22

Total Points
Lesson 6 Video A
Lesson 6 Video B : Working with Graphics
Complete: Lesson 6 Activity: Test Your Excel Skills
Assessment: Lesson 6: Exam
Lesson 7: How to Create Effective Charts and Diagrams in Excel
There is no need to use a Word processing program anymore to create charts and diagrams if you know how to use Excel. With Excel 365, you can create charts and diagrams automatically based on the data that you placed into your Excel spreadsheet. Additional lesson topics: Using Recommended Charts in Excel; Basic Chart Creation Tutorial
22

Total Points
Lesson 7 Video A
Lesson 7 Video B : Working with Charts and Diagrams
Complete: Lesson 7 Activity: Test Your Excel Skills
Assessment: Lesson 7: Exam
Lesson 8: What is the What-If Analysis and How to Use it
Suppose that you have two budgets based on the amount of revenue increase for the next year. You create a What-If Analysis using the same set of data but different revenue factors. Additional lesson topics: What-If Analysis Overview; How to Show Show; How to Create Scenarios
22

Total Points
Lesson 8 Video
Complete: Lesson 8 Activity: Test Your Excel Skills
Assessment: Lesson 8: Exam
Lesson 9: How to Create and use Data Lists and Data Forms
In Excel, there are a variety of ways to manage your data. One of the key processes of managing your data is how you enter your data to ensure its integrity and accuracy. Adding records using Data Forms is one great method you can use to enter critical data easily and clearly. Additional lesson topics: How to Create Drop-Down lists in Excel; Understanding Data Validation; How to Create and Format Tables
22

Total Points
Lesson 9 Video A
Lesson 9 Video B : Managing Data
Complete: Lesson 9 Activity: Test Your Excel Skills
Assessment: Lesson 9: Exam
Lesson 10: How to Create PivotTables and Charts
This lessons builds upon the last lesson where you learned about drop-down data lists. Now we'll use that information to create Pivot Tables and Charts. Additional lesson topics: How to Use PivotTables to Analyze Data; Focus on PivotCharts
22

Total Points
Lesson 10 Video
Complete: Lesson 10 Activity: Test Your Excel Skills
Assessment: Lesson 10: Exam
Lesson 11: Creating, Recording and Running Macros
When you have a series of tasks that you regularly run to achieve a certain view or result, you can automate these routines as a 'macro' where it will all run with a click of a button. This lesson will show you had to create macros and use templates. Additional lesson topics: How to Run a Macro; Using Excel Templates; Access Free Templates; Using Macros
22

Total Points
Lesson 11 Video
Complete: Lesson 11 Activity: Test Your Excel Skills
Assessment: Lesson 11: Exam
Lesson 12 - How to Use Data from Other (Non-Excel) Sources
Importing and exporting data is common practice when using Excel, and this lesson will show you how to important and export data into other formats for us by other programs such a Microsoft Access. Additional lesson topics: How to Import DOM Data into Excel; Export data to Excel; Exporting Workbooks As PDF Files; Import and Export Text Files .csv
18

Total Points
Lesson 12 Video
Assessment: Lesson 12: Exam
Lesson 13: Filtering, Sorting, and Conditional Formatting Your Data
Learn about all the available options for sorting and filtering your data in your Excel spreadsheet as well as how to apply conditional formatting for different results. Additional lesson topics: Sorting Data Tutorial; More on Conditional Formatting; How to Sort PivotTable Data in Excel
22

Total Points
Lesson 13 Video
Complete: Lesson 13 Activity: Test Your Excel Skills
Assessment: Lesson 13: Exam
Lesson 14: Using Conditional Functions, IF Statements, Date/Time Functions, and Text Functions
There are many useful functions you will want to use regularly in your Excel spreadsheets, and we've listed them here in this final lesson. They include conditional functions, IF Statements, Date/Time Functions, Text Functions and more. Additional lesson topics: Using Nested Formulas; Using the IF with AND, OR and NOT functions in Excel
178

Total Points
Lesson 14 Video
Lesson discussions: End of Course Poll
Assessment: Lesson 14: Exam
Assessment: The Final Exam
Additional Course Information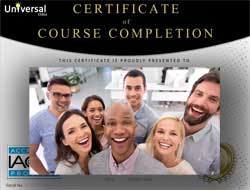 Document Your Lifelong Learning Achievements

Earn an Official Certificate Documenting Course Hours and CEUs
Verify Your Certificate with a Unique Serial Number Online
View and Share Your Certificate Online or Download/Print as PDF
Display Your Certificate on Your Resume and Promote Your Achievements Using Social Media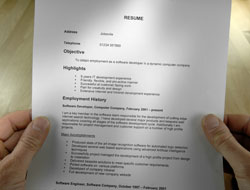 Lessons Rating:
4.5 / 5 Stars (1,640 votes)
Languages:
English - United States, Canada and other English speaking countries
Category:
Availability:
This course is online and available in all 50 states including: California, Florida, Georgia, Illinois, New York, Pennsylvania, Ohio, and Texas.
Course Type:
Self-Paced, Online Class
Grading Policy:
Earn a final grade of 70% or higher to receive an online/downloadable CEU Certification documenting CEUs earned.
Assessment Method:
Lesson assignments and review exams
Instructor:
UniversalClass Instructional Team
Course Fee:
$95.00 U.S. dollars
Choose Your Subscription Plan
"Thank you for the course. It was well put together and helpful." -- Robert M.