Online Class: Special Events Planning
This course will take you into the world of special event planning, giving you a very accurate behind-the-scenes look at a career that is almost invisible, but so very important.
---

$
70.00
no certificate
- OR -
$
95.00
with CEU Certificate*
Start Right Now!
$95.00
(with CEU Certificate)
---
Taking multiple courses? Save with our
platinum program
.
13

29

1,474

Students

have taken this course

8

0.8
Think back to the last time you went to a convention, a wedding, or an off-site business meeting. Everything you saw--from the sign-up posts, to the table decorations, to the folders you've been handed--had to be created by someone. That someone would be an event planner. This is someone who plans events--large or small, corporate or social. Any event you have ever attended had someone at the helm who shouldered the responsibility of looking after every minute detail, from the key-note speaker all the way down to how many knives, forks, and spoons were needed for the meal you ate.
This course will take you into the world of special event planning, giving you a very accurate behind-the-scenes look at a career that is almost invisible, but so very important. Whether you are looking to plan a family reunion, a wedding, an off-site meeting, or a giant product launch, this course will give you the necessary information and insight into what you need to know to pull off a successful event.
Perhaps you are looking for a change of career. If so, this course will illustrate in great detail the qualities you must possess to be a successful special event planner and exactly what the job entails. This is one of the most versatile jobs in the hospitality field, and people with drastically different backgrounds will find that they have the perfect experience to step into their new role as a Special Event Planner. This course is designed to assist both the seasoned and novice Event Planner become better organized, save both time and money, and enjoy the entire process.
Course Motivation
What Is Event Planning?
As we set out to discuss the job of event planning, it may be helpful to break down the components. Consider the following:

A) An occurrence, something that takes place.
B) A significant happening or occurrence.
C) A social gathering or activity.
No, this is not a multiple choice question.
This is the definition of the word "event."
Therefore, one who plans events is the individual who puts together everything for a gathering or activity of some significance. This can be anything from a first birthday party to a worldwide convention for a huge product launch. Two such events are actually more similar than one might suspect.
Events usually are classified under two categories:
Corporate:
Meetings
Trainings
Fundraising
Conventions
Social:
Celebrations
Rites of passage
Family events
Regardless of the type of event, an event planner does very similar work for all events.
The Job of an Event Planner
When asked about their understanding of the job of an event planner, most people refer to it in a vague way, describing someone marching through a room barking orders, checking things off on a clipboard, and tweaking the arrangement of the silverware or linens on the table before finally joining the festivities, looking beautifully dressed and participating in the champagne cocktails and paté hors d'oeuvres.
The facts, however, cast a very different light on the occupation. Most of an event planner's duties are done behind the scenes: talking to clients on the phone, checking out potential vendors, creating and reviewing contracts, preparing timelines for upcoming events, marketing for and contracting with new businesses, investigating new venues, or shopping for deals on items such as vases, candlestick holders, and other various items.
Event or meeting planners coordinate everything necessary to put together an event that will be memorable, meet the criteria of purpose, be well organized, and achieve everything within a budget. Some event planners work on smaller events, while others work with a team of people putting on very large events, ongoing events, or annual events.
My mother-in-law would have made a good event planner. Every family holiday, she would scour magazines for months ahead, looking for menu and decorating ideas. She would clip the pictures and recipes and put them in a three-ring binder. As the date approached, she would narrow everything down, creating an elaborate menu and decorating scheme. With those decisions made, she would then make lists: lists for food, lists for flowers, lists for decorations, and then lists for when everything needs to be done, creating what is known in the business as a "timeline."
In the special event business, timelines are the lifeblood of the business. Without them, nothing would be done on time or in the proper order. Each event would have various timelines, the first one well ahead of the event.
As the event draws nearer, the timelines become more and more specific. The final timeline occurs on the day of the event itself, with everything scheduled down to the hour and minute. All of this is done with the greatest attention to detail.
Not everyone has the same skills as my mother-in-law. The people who do not would need an event planner. Perhaps you have a similar set of skills and are interested in becoming an event planner. As we continue through this course, you will learn what it takes to become a successful event planner.
Duties of an Event Planner:
Consult with clients.
Set budgets.
Select dates.
Choose and inspect venues or locations.
Negotiate with and select vendors and suppliers.
Arrange transportation.
Arrange for food and beverage service or catering.
Book blocks of rooms.
Book speakers and entertainers.
Write publicity pieces.
Put together participant packets.
Ship boxes.
Solicit help from and direct volunteers.
Prepare invitations, select printers, compile invitations, and send them.
Create agendas.
Negotiate room rates.
Write brochure copy.
Enter information into a database.
Interact with chief executive officers, general managers, wait staff, caterers, vendors, housekeepers, and everyone in between.
Perform any task necessary to make the event a success..
Important Characteristics of a Successful Event Planner
Without exception, the characteristics of an event planner include all of the following attributes:
people skills;
organizational skills;
networking skills;
knowledge of and training in the field;
versatility;
leadership;
team-building capabilities;
calm demeanor under stress;
sociability;
friendliness;
efficiency;
creativity.
How to Prepare Yourself for a Career in Event Planning
There are many ways to get into the field of event planning. Virtually everyone interviewed for this course got into the field through some sort of related field. There are college training programs in the hospitality industry that can prepare you for specialized work that may eventually bring you to event planning.
Most of the time, event planners are created. You may have a great desire to plan things. Perhaps you planned your own wedding or the wedding of a friend. Still others got into event planning by working for a nonprofit organization or by catering banquet events. As you work in this manner, you get to know the people you need to know, you begin to network, finding suppliers and vendors. The vast majority of event planners have experience in catering or banquet functions because food almost always is the backbone of an event. Understanding the flow of food, how it is prepared, presented, and planned for, will help you to prepare for such a career. It actually is a good idea to work in a field very close to event planning, or even enter a mentoring program in which you will work with an experienced event planner, until you understand the job.
Specializing: How to Find Your Niche
This is a bit of advice to keep in mind as you enter the field of event planning. There are many event planners who will take on any work, corporate or social, large or small. However, the very best event planners actually specialize. They become true experts at a particular niche of the market, and when people need that particular type of job done, they will find you. Event planners who make no distinction about what they do best will only be mediocre. Their events will lack the impact and pizzazz their clients are looking for. Being versatile is one thing, being too much of a generalist will kill your business.
Is This Job for You?
If you are the one who rushes to take over organizing anything, from the bake sale at church to the annual summer office picnic at the zoo, you may very well be suited for this job. Evaluate your skills by answering the following questions as honestly and thoughtfully as you can:
Are you willing to give up evenings and weekends to run and promote your business?
How much time are you willing or able to give to your business?
How much support do you have from your family?
Are you organized? Can you keep the smallest details straight?
How much of a people person are you? Can you listen to someone, really hear what they want or need, without interjecting your personal opinion?
How are you with stress?
How do you handle a crisis?
Are you creative?
Can you listen to someone who is just venting without giving advice?
How well do you work with other people?
Are you a good leader? Can you create a good and cooperative team?
Do you want this job for the glamour? If so, stop here. This job is anything but glamorous.
The following two questions are pertinent if you intend to go solo immediately:
Where will you get the money to finance a new business?
Are you willing and able to work for almost nothing until your business is established?
An event planner is someone who designs, coordinates, and organizes private parties, conventions, conferences, meetings, seminars, or trade shows. Responsibilities include handling accommodations, transportation, venues, food and beverage, signs, displays, decorations, audio-visual equipment, insurance, security, and budgets.
Completely Online
Self-Paced
6 Months to Complete
24/7 Availability
Start Anytime
PC & Mac Compatible
Android & iOS Friendly
Accredited CEUs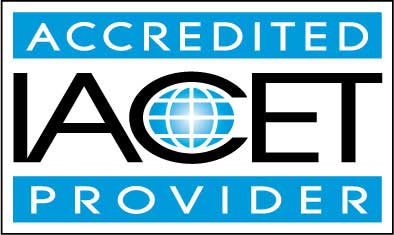 Lesson 1: Today's Special Event Planner
This lesson takes a look at what an event planner does, characteristics of one, and typical duties of the job.
18

Total Points
Lesson 1 Video
Lesson discussions: Event Planning Interest; Reasons for Taking this Course
Complete: Lesson 1 Assignment: Career Evaluation
Complete Assignment: An Introduction
Assessment: Quiz for Lesson 1 : Today's Special Event Planner
Lesson 2: Why Clients Use Event Planners
This lesson covers common reasons why someone might hire an event planner and how to work with clients to meet their needs.
32

Total Points
Lesson 2 Video
Complete: Lesson 2 Assignment: Determining What is Needed
Assessment: Quiz for Lesson 2 : Why Clients Use Event Planners
Lesson 3: Your Job as an Event Planner
This lesson covers various skills needed to be an event planner, including an in-depth look at some of the most important ones.
32

Total Points
Lesson 3 Video
Complete: Lesson 3 Assignment: Being Tactful Under Pressure
Assessment: Quiz for Lesson 3 : Your Job as an Event Planner
Lesson 4: Going into Business
This lesson focuses on what it takes to start an event planning business.
32

Total Points
Lesson 4 Video
Complete: Lesson 4 Assignment: Researching Competition
Assessment: Quiz for Lesson 4 : Going Into Business
Lesson 5: Vendors
This lesson discusses the various vendors that you may be working with to organize an event.
32

Total Points
Lesson 5 Video
Complete: Lesson 5 Assignment: Locating Vendors
Assessment: Quiz for Lesson 5 : Vendors
Lesson 6: Money, Contracts, and Insurance
This lesson looks at getting paid for your services, setting up a contract, and the insurance you will need. Additional lesson topics: Special Event Insurance
32

Total Points
Lesson 6 Video
Lesson discussions: Event Planning Experience
Complete: Lesson 6 Assignment: Insurance
Assessment: Quiz for Lesson 6 : Money, Contracts, and Insurance
Lesson 7: Preliminary Work for the Event
This lesson takes a look at what preliminary work will need to be done before the actual events.
32

Total Points
Lesson 7 Video
Complete: Lesson 7 Assignment: Gathering the Facts
Assessment: Quiz for Lesson 7 : Preliminary Work for the Event
Lesson 8: The Event: Showtime
This lesson explains the event planner's responsibilities when the event takes place, as well as necessary follow-up.
32

Total Points
Lesson 8 Video
Complete: Lesson 8 Assignment: Creating a Checklist
Assessment: Quiz for Lesson 8 : The Event - Showtime
Lesson 9: Types of Events: Corporate
This lesson focuses on corporate event planning, including what it entails and the various types of vendors you may work with.
27

Total Points
Lesson 9 Video
Complete: Lesson 9 Assignment: Corporate Planners
Assessment: Quiz for Lesson 9 : Types of Events - Corporate
Lesson 10: Types of Events: Social
This lesson discusses the various types of social events that planners may provide services for.
31

Total Points
Lesson 10 Video
Complete: Lesson 10 Assignment: Social Event Planning
Assessment: Quiz for Lesson 10 : Types of Events - Social
Lesson 11: Relationships
This lesson looks at the various relations you will have as an event planner, including those with clients, vendors, and staff.
31

Total Points
Lesson 11 Video
Complete: Lesson 11 Assignment: Working on Personal Development
Assessment: Quiz for Lesson 11 : Relationships
Lesson 12: Networking
This lesson looks at the importance of networking and effective ways to do it.
50

Total Points
Lesson 12 Video
Complete: Lesson12 B Assignment: Making Contact and Offering Your Services
Complete: Lesson 12 A: Assignment: Networking Goals
Assessment: Quiz for Lesson 12 : Networking
Lesson 13: Keeping Your Business in the Public Eye
In this lesson you will learn more about getting your business noticed and how to handle any problems that may arise.
89

Total Points
Lesson 13 Video
Lesson discussions: Starting a Business; Program Evaluation Follow-up Survey (End of Course); Course Comments
Complete: Lesson 13 Assignment: Event Planning Business Expectations
Assessment: Quiz for Lesson 13 : Keeping Your Business in the Public Eye
Assessment: The Final Exam
By successfully completing this course, students will be able to:
Define the role of a special events planner.
Describe why clients use event planners.
Describe your job as an event planner.
Summarize going into business.
Describe dealing with vendors.
Describe managing money, contracts, and obtaining the correct insurance.
Define the preliminary work for the event.
Describe the event.
Define types of corporate events.
Define types of social events.
Describe how to build and maintain client relationships.
Summarize how to network to expand your client base.
Describe how to keep your business in the public eye.
Demonstrate mastery of lesson content at levels of 70% or higher.
Additional Course Information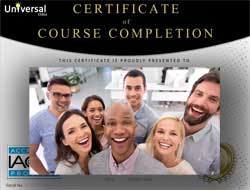 Document Your Lifelong Learning Achievements

Earn an Official Certificate Documenting Course Hours and CEUs
Verify Your Certificate with a Unique Serial Number Online
View and Share Your Certificate Online or Download/Print as PDF
Display Your Certificate on Your Resume and Promote Your Achievements Using Social Media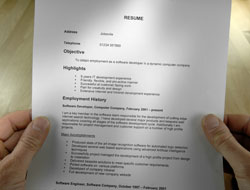 Course Title:
Special Events Planning
Lessons Rating:
4.5 / 5 Stars (1,113 votes)
Languages:
English - United States, Canada and other English speaking countries
Category:
Availability:
This course is online and available in all 50 states including: California, Florida, Georgia, Illinois, New York, Pennsylvania, Ohio, Texas, and Washington.
Course Type:
Self-Paced, Online Class
Grading Policy:
Earn a final grade of 70% or higher to receive an online/downloadable CEU Certification documenting CEUs earned.
Assessment Method:
Lesson assignments and review exams
Instructor:
UniversalClass Instructional Team
Course Fee:
$95.00 U.S. dollars
Choose Your Subscription Plan
"The instructors are wonderful, and they are compassionate. I love that." -- Yvonne W.
"I found it all helpful, especially when wanting to go into this business. I knew very little about it, now I feel a lot more confident." -- Barbara D.
"Course was great and the instructor was great. I liked the whole experience of this course." -- Alla V.
"All of the course was helpful." -- Charity P.
"All of it was helpful." -- Trina S.
"I found the writing part of the course to be very helpful as it made you research the field and your competition." -- Babette H.
"The instructor was very good." -- Jody S.
"The assignments were extremely helpful!" -- LaTasha B.
"The assignments were most helpful. I never would have thought to plan an all vegan event and this course put me up to the challenge for the very first assignment." -- Suzie M.