Online Class: Cake Decorating 101
---
$
50.00
no certificate
- OR -
$
75.00
with CEU Certificate*
18

30

14

1.4

3,583

Students

have taken this course
Course Description
Have you ever had a greasy puddle of icing on your cake plate? By the end of Cake Decorating 101, you'll be assured this will never happen to one of your cakes. Cake decorating is not just buttercream anymore. It is the final packaging everyone sees first and should entice people to imagine the texture and flavor of what lies beneath the icing.
Why do you want to learn to make great cakes?
An upcoming wedding (you've seen what a purchased wedding cake can cost)

Did you agree to be a "classroom mother" and want to make special cakes for the holidays or specific units?

Is there a baker in the family you're dying to out-do?

Are you looking for the appeal offered by more traditional domestic skills?

Are you hoping to enter a local or regional baking competition?

Are you thinking of baking to earn some extra dough?

Is your organization looking for new fundraising opportunities like an upper scale cake walk, perhaps?


These are only a few of the reasons that may have attracted you to this course. However, whatever your motives may be, here are the skills you can look forward to gaining in the following lessons:
Equipment, utensils, tools and preparations

The basics of cake-baking: decorating techniques, planning and designing your cake, lining your tines, and more

Working with Marzipan, Icing, Glaze and Filling Choices

Decorating your cake with butter cream icing

Decorating your cake with royal icing

How to make and use a piping bag

Decorating with Sugar Flowers (and Other Gum Paste Creations)

Making and Decorating Wedding Cakes

Creating decorative children's cakes

Holiday and celebration cakes

Theme Cakes

Beloved Cupcakes

And More Cake and frosting recipes to express your creativity
With practice and patience, cake decorating can be learned. This exclusive course starts you out with the basics from designing your work space, cake baking, decorating tools, prepping a cake for decorating and many tips of the trade to help you create delectable cakes, icings and fillings. You'll learn the importance of texture and the temperament of icings, how to avoid cake catastrophes, ways to fix them and still keep your cake looking perfect.
Whether you're looking to start a cake decorating business or just make cakes for family and friends, Cake Decorating 101 will teach you all you need to know to turn out professionally decorated cakes. You'll develop techniques practiced by professional cake decorators such as applying buttercream icing, how to make a rose, level a cake, pour ganache and master a piping bag.
From breath taking designs to whimsy, all the latest cake decorating trends are disclosed, with instructions and ideas about how to bake and decorate the darlings of the cake world, finger licking cupcakes.
Completely Online
Self-Paced
Instructor Feedback
6 Months to Complete
24/7 Availability
Start Anytime
PC & Mac Compatible
Android & iOS Friendly
Accredited CEUs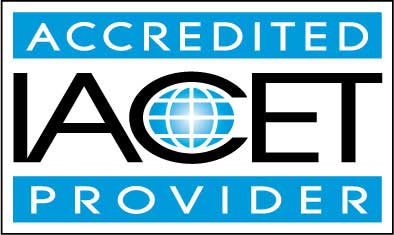 Request More Information

Have a question? Check out our
FAQ
or contact us for more information.
Course Lessons
Lesson 1: Getting Started


Let's make sure we have the right supplies before we start decorating our cake.
105

Total Points
Lesson 1 Video
Review Article: Wedding Cake History
Take Poll: Your interest in Cake Decorating
Complete Assignment: An Introduction
Complete: Lesson 1 Assignment: Gathering Basic Supplies to begin Baking a Cake
Lesson 2 : Cake Decorating Tools and Work Space


In this lesson, we will get more specific about cake decorating tools that you will use, as well as creating a work organization/space for your cake decorating.
14

Total Points
Lesson 2 Video
Review Article: Cake Decorating Tools
Complete: Lesson 2 Assignment: Cake Decorating tools and Creating your Cake Decorating Workspace
Complete Exam: Lesson 2 : Cake Decorating Tools and Work Space
Lesson 3 : Baking Your First Cake


In this lesson, we will begin this creative process with the successful strategy of designing and planning our cakes.
13

Total Points
Lesson 3 Video
Review Article: Articles on Cake Designing
Complete: Lesson 3 Assignment: Make Yourself Some Quick Reference Cards
Complete Exam: Lesson 3 : Planning and Designing Your Cake
Lesson 4: The 411 on Cake Baking Basics


First, we need to bake a cake before we can start decorating it.
25

Total Points
Lesson 4 Video
Review Article: Cake Decoration Ideas Web Resource
Review Video: Cake Tier/Layering Techniques Web Resource
Take Poll: The design or the taste?
Complete: Lesson 4 Assignment: Try Baking and Decorating a Cake
Lesson 5: Basic Cake Decorating Recipes


In this lesson you will learn the basic recipes for baking your cake, frostings, and preparing your cake for decoration.
34

Total Points
Lesson 5 Video
Review 2 Articles: Basic Yellow Cake Recipe; Cake Recipes
Complete: Lesson 5 Assignment: Prepare a 2 Layer Box Cake
Complete Exam: Lesson 5 : Planning and Designing
Lesson 6 : Icing, Glaze, and Filling Choices


We will now explore the wonders of using fondant, filling and coating layers, and frequent problems/solutions of decorating your first cake.
34

Total Points
Lesson 6 Video
Review Article: Making Fondant Tutorial
Complete: Lesson 6 Assignment: Practice Working with Fondant
Complete Exam: Lesson 6 : Icing, Glaze and Filling Choices
Lesson 7: Decorating With Buttercream Icing


Decorating with buttercream icing - it's smooth, it's creamy, and it keeps its soft texture, making it easy to cut through. In this lesson, we will learn how to make and use this basic icing.
25

Total Points
Lesson 7 Video
Review Article: Buttercream Icing Recipes
Complete: Lesson 7 Assignment: Working with ButterCream Icing
Lesson 8: Decorating With Royal Icing


Decorating with Royal Icing, also known as glace royal, is another versatile icing you should add to your repertoire.In this lesson, you will learn how to make and use this type of icing.
25

Total Points
Lesson 8 Video
Review Article: Royal Icing Recipe
Complete: Lesson 8 Assignment: Working with Royal Icing
Lesson 9: The Piping Bag


A great deal of cake decorating does require the use of a piping bag. Making and using a piping bag does scare off many cooks, but it really is not difficult to master, as this lesson will demonstrate.
17

Total Points
Lesson 9 Video
Review Article: How to Use a Piping bag to Decorate a Cake
Complete: Lesson 9 Assignment: Practicing Making a Pastry Bag
Complete Exam: Lesson 9: The Scary Piping Bag
Lesson 10: Decorating With Sugar Flowers (And Other Gum Paste Creations)


In this lesson you will learn the secrets of decorating with (or even making your own) sugar flowers as a great way to show off your skills in an elegant, sophisticated way.
10

Total Points
Lesson 10 Video
Complete: Lesson 10 Assignment: Working with Flowers
Lesson 11 : Fruits, Flowers, Fun, and Fancy


In this lesson you will learn how to make flowers, leaves, fruits, frosted ornaments, and a simple stripple cake.
19

Total Points
Lesson 11 Video
Review Article: Finishing Touches
Complete: Lesson 11 Assignment: Practice Making Leafs
Complete Exam: Lesson 11 : Fruits, Flowers, Fun and Fancy
Lesson 12 : Wedding Cakes


Forget traditional! Today's wedding cakes are rising to a whole new level of creativity. In this lesson, you will learn current decorating trends.
19

Total Points
Lesson 12 Video
Review Article: Instructions on how to Decorate a Wedding Cake
Complete: Lesson 12 Assignment: Cake Decorating Expertise
Complete Exam: Lesson 12 : Wedding Cakes
Lesson 13: Decorative Children's Cakes


Now that you've armed yourself with new icings and decorating ideas, it's time to put it all together in an entire cake. We'll begin with creating decorative children's cakes.
25

Total Points
Lesson 13 Video
Review 2 Articles: Children's Cake Photos; Photos of Children's Cakes
Take Poll: For your First Cake...
Complete: Lesson 13 Assignment: Making Children's Cakes
Lesson 14: Holiday and Celebration Cakes


Holiday and celebration Cakes are always in demand. Whether snowflakes are in the air, turkey is on the table, or Easter eggs are hiding in the shrubbery, there are literally hundreds of occasions that call for a celebration cake.
25

Total Points
Lesson 14 Video
Review 2 Articles: Cake Designs for the Holidays; Family Fun and Celebration Cakes
Take Poll: Your Cake Decorating Future
Complete: Lesson 14 Assignment: Decorating a Holiday Cake
Lesson 15: Cool Theme Cakes


In this lesson, we will look at many popular theme cakes, such as portrait cakes; how to use gum paste to make a personal statement; and lots of other ideas and recipes.
35

Total Points
Lesson 15 Video
Review Article: Party Theme Cakes Images
Complete: Lesson 15 Assignment: Making Memories
Complete Exam: Lesson 15 : Cool Theme Cakes
Lesson 16 : Beloved Cupcakes


Mastering the art of baking and decorating cupcakes must be a part of anyone learning how to make cake desserts.
34

Total Points
Lesson 16 Video
Review 2 Articles: Cupcake Decorating Ideas; Decorating Cupcakes
Complete: Lesson 16 Assignment: Make Some Cupcakes
Complete Exam: Lesson 16 : Beloved Cupcakes
Lesson 17: Express Your Creativity


Marzipan is a wonderful topping that will help you express your creativity. It can be a decorative icing, can provide a firm undercoat for royal icing, or a sugarpaste icing covering. It's very pliable and the white tinted marzipan takes color well.
133

Total Points
Lesson 17 Video
Review Article: Marzipan Recipe
Complete Assignment: New Things
Complete: Lesson 17 Assignment: Ganache Decorations
Complete Exam: Lesson 17 : Express Your Creativity
Lesson 18: Some More Cake and Frosting Recipes


Learn the recipes for cakes, frostings, and icings, including: classic white layer cake, yellow cake, chocolate cake, butter cream icing, royal icing, marzipan, rolled fondant, and gum paste.
100

Total Points
Lesson 18 Video
Review Article: All Recipes
Take Poll: End of Course Poll
Take Survey: Program Evaluation Follow-up Survey (End of Course)
Complete: Final Assignment
Additional Course Information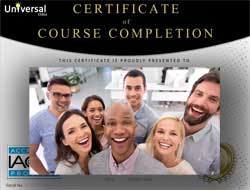 Document Your Lifelong Learning Achievements

Earn an Official Certificate Documenting Course Hours and CEUs
Verify Your Certificate with a Unique Serial Number Online
View and Share Your Certificate Online or Download/Print as PDF
Display Your Certificate on Your Resume and Promote Your Achievements Using Social Media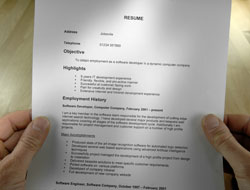 Course Title:
Cake Decorating 101
Languages:
English - United States, Canada and other English speaking countries
Category:
Grading Policy:
Earn a final grade of 70% or higher to receive an online/downloadable CEU Certification documenting CEUs earned.
Assessment Method:
Lesson assignments and review exams
Duration:
Continuous: Enroll anytime!
Choose Your Subscription Plan
Learning Outcomes
By successfully completing this course, students will be able to:
Describe the tools and workspace needed to decorate a cake.

Describe how to plan and design a cake.

Know the best cake decorating recipes.

Describe icing, glazing and filling techniques.

Demonstrate decorating cakes with butter cream icing.

Demonstrate decorating cakes with royal icing.

Demonstrate creating cake decorations using a piping bag.

Know methods used to decorate cakes with gum paste.

Describe procedures involved in decorating wedding cakes, children's cakes, holiday and celebration cakes, and

Demonstrate mastery of lesson content at levels of 70% or higher.
Student Testimonials
"All of this course was extremely helpful and interesting and I have learned so much. I really enjoyed it. I have used a lot of the recipes for cakes and tested out some of the different ways of making decorations for the cakes. I found this course was brilliant and the best thing was that I could do it from home when I had the time to do it in-between working and kids, etc." -- Sarah Y.
"I found all parts of the course very helpful, as it was easy to understand more about icing, fondants...storage of cakes...also the links were a great guideline in finding what I need to....You're a great instructor! :)" -- Sheri S.
"Overall a great course and would do it again." -- Sam M.
"I think the instructor was great....she answered my questions and has been patient in waiting for the pictures. I found the reading material helpful as well as the videos." -- Sandra R.
"Thank you. Really enjoyed doing assignments." -- Sarah H.
"I liked the course and I enjoyed it." -- ISABEL S.
"All of the course was very helpful, loved the course." -- Debbie B.