Online Class: Watercolor Painting 101
In this course you will learn the basics of one of the most enduring art forms in our culture: watercolor painting. It is the easiest way of expressing yourself through art and has a long history
---

$
70.00
no certificate
- OR -
$
95.00
with CEU Certificate*
Start Right Now!
$95.00
(with CEU Certificate)
---
Taking multiple courses? Save with our
platinum program
.
11

19

4,067

Students

have taken this course

9

0.9
In this course you will learn the basics of one of the most enduring art forms in our culture: watercolor painting. It is the easiest way of expressing yourself through art and has a long history of teaching great painters their first lessons in subjects ranging from proper technique to design principals. Most books and courses out there demand a large amount of self-study and miss the point of learning to paint--to have fun! Included in the course are tips from professional painters, examples of some of the great watercolor work ever created, and instructions that can take you from never having picked up a brush to completing your first full painting in no time. It is also sure to make sure you learn the right things at the right time, and that you have time to let the knowledge soak in before rushing off to the next concept.
We'll make sure you aren't intimidated by the long aisles of the art supply store stacked with thousands of different types of paint, brushes, and other tools. You'll be able to talk the talk as well as walk the walk as we share the meaning behind things like the "belly-width" of your brush or the "value" of your paint. You'll be able to share your gift with others in no time, and become a part of an international community of artists going back hundreds of years. Whether you are just looking for something new to do in your spare time or perhaps starting a new career, this course is developed for you.
Course Motivation
Watercolor has been called a "wonderfully untameable medium". The writer of one of the premiere books on the art, Cathy Johnson, writes further that it is alive and has a mind of its own.
Working with watercolor can indeed be maddening. However, the payoff of producing a work that mirrors the image in your mind can be more satisfying with watercolor than it is with any other kind of art. Even the masters of watercolor are, at the end of the day, a slave to the mood of their brush. Whether you are just starting out or have been at it for forty years, your control over the brush will never be perfect and that is part of the fun!
Watercolor is the first form of art that many new artists come across. Watercolor kits are much cheaper than gathering the expensive vials of paint and easier than learning how to mix the perfect set of hues into the color you need when it comes to oil painting. In fact, most elementary school art programs will see each child pick up a brush at least once, soaking it in water, brushing it along little tablets of color, and dabbing the brushes against a thick piece of construction or cold press textured paper. Here young children produce their first tree, their first bird, their first portrait of a friend, before terms like "subject" or "still life" enter the fray.
Watercolor is something that anyone can do, and that can be done pretty much anywhere. And yet, if this form of art becomes ingrained upon the soul as it has done with millions of other people, there are professional tools and techniques that can take your hobby to the next level. Knowing more about watercolor can bring you closer to art in general, allowing you to better understand the paintings you visit at art galleries or museums.
Yes, watercolor is for more than just grade-schoolers learning to reproduce the world around them. In fact, watercolor may be the world's oldest form of painting. Alongside charcoal cave drawings and stone carvings, ancient people would combine water with different forms of pigmentation, blending together a color that could be used to paint upon the walls of caves and upon stone or wooden icons. As civilization developed, so too did this form of art. The Egyptians used watercolor to paint upon papyrus and parchment.
On the other side of the known ancient world, watercolor painting established itself in China in six millennia ago, and in fact, watercolor painting from Asia is perhaps more famous than the elite watercolor paintings of Renaissance Europe. Previous to that era much of the watercolor painting was done on stone walls or pots. However, advances in papermaking allowed the artform to become portable and to be used in the creation of individual paintings.
The leading watercolorist from Europe during this era was
Albrecht Dürer
, a German painter who became highly notable during his time and is considered to be one of the greatest painters who ever lived. His notability largely came from his importing of Italian innovations to the north and his own novel inventions that took watercolor painting
to a hig
h level.
The father of modern watercolor painting is Albrecht D
ü
rer--one of history's greatest artists. He is considered to be the greatest artist of the northern Renaissance, and is heralded in the same echelon of artistic perfection as Leonardo da Vinci and Michelangelo were to the south. He wasn't just a great artist though. He was a driver of innovation in the art of printmaking, wood carving, and watercolor. He was famous for the excellent detail he was able to capture with his watercolors, as can be seen in this study entitled
Wing of a Roller
, com
pleted
in 1512. Like many other men of his time, he wrote exte
nsively about the subject
of art and art technique.
His watercolors are among the most studied paintings in European history. He developed the concept of watercolo
r
landscapes, which is among the most common forms of art seen in
contemporary galleries. He also imported advances from Renaissance Italy into the north, and became an apostle of these revolutionary techniques within Germany and the other northern states. But he is known to have surpassed the skill of all his Italian contemporaries, including the use of Venetian blue paper, which allowed greater contrasts in the work of watercolor painters.
Watercolor is sometimes used as a general term to include all water-based paints, including acrylic paint--one of the most common contemporary mediums. This course focuses on the use of transparent watercolor, as the use of acrylics or tempura mediums is a very different form of art that requires different tools and techniques.
This does not mean that watercolor painting cannot inform your efforts in other artforms and the use of other mediums. In fact, the unpredictable nature of watercolor painting allows you to hone your techniques and perfect your manipulation of the paint on the page or canvas, as the use of oil or acrylic paints can be more exacting, permanent, and can offer less experience in experimentation.
The watercolor paintings many people are first exposed to are not the European works, but those of the Chinese and Japanese masters. In this part of the world watercolor is the dominant artform, while in Europe and the US, oil or
acry
lic
painting has generally more popular. Here, painting is done on paper but also on screens, to create ornate doorways, wall coverings, and even clothing. Another popular use of watercoloring is in the illuminated manuscripts of Euro
pe, where bright light can pass through the paper and paint to create a brilliant effect. Almost every famous artist has works done in watercolor, but the great books of the middle ages almost all have a famous manuscript done in watercolor, bringing to life their pages in a way that only watercolor uni
quely can.
So you see, watercolor is more than a basic form of transforming your thoughts into art. It is not just a stepping stone to more complex artistic mediums. Watercolor in and of itself is one of the most important methods of creating art. By engaging in watercolor painting you are connecting yourself to your ancient ancestors, to the most artistic brilliant minds who ever lived, and to a culture of contemporaries that carry on this great form of art into the future.
Completely Online
Self-Paced
Printable Lessons
Full HD Video
6 Months to Complete
24/7 Availability
Start Anytime
PC & Mac Compatible
Android & iOS Friendly
Accredited CEUs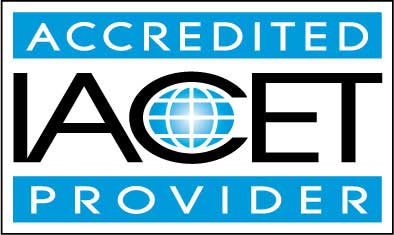 Lesson 1: An Introduction to Watercolor
Introduction to watercolor painting and a brief history.
110

Total Points
Lesson 1 Video
Lesson discussions: Reasons for Taking this Course
Complete: Lesson 1 Assignment
Complete Assignment: Introduction
Lesson 2: Getting Started
The tools needed for painting, and some of the options available.
100

Total Points
Lesson 2 Video
Complete: Lesson 2 Assignment
Lesson 3: Choosing Your Equipment
This lesson will focus on the three basic elements—your brush, your paint, and your paper.
100

Total Points
Lesson 3 Video
Complete: Lesson 3 Assignment
Lesson 4: Working with Color
Concepts of color and mixing paints.
100

Total Points
Lesson 4 Video
Complete: Lesson 4 Assignment
Lesson 5: Watercolor Techniques
The basic techniques used in watercolor painting.
300

Total Points
Lesson 5 Video
Complete: Lesson 5-1 Assignment
Complete: Lesson 5-2 Assignment
Complete: Lesson 5-3 Assignment
Lesson 6: Practicing the Principals of Design
The seven design principals and elements.
300

Total Points
Lesson 6 Video
Complete: Lesson 6-1 Assignment
Complete: Lesson 6-2 Assignment
Complete: Lesson 6-3 Assignment
Lesson 7: Basic Painting
The first thing almost all watercolor painters will tell you is that watercolor painting is anything but an exact science.
200

Total Points
Lesson 7 Video
Complete: Lesson 7-1 Assignment
Complete: Lesson 7-2 Assignment
Lesson 8: Steps to Creating Your Painting
Recreating the photograph contained in watercolor form.
100

Total Points
Lesson 8 Video
Complete: Lesson 8 Assignment
Lesson 9: More Simple Projects
Different forms of projects.
100

Total Points
Lesson 9 Video
Complete: Lesson 9 Assignment
Lesson 10: Five Quick Ways to Improve your Art
Alternative ways of improving your work.
100

Total Points
Lesson 10 Video
Complete: Lesson 10 Assignment
Lesson 11: Composition
The importance of composition.
300

Total Points
Lesson 11 Video
Lesson discussions: What do you think about this course?; Program Evaluation Follow-up Survey (End of Course); Course Comments
Complete: The Final Assignment
Complete Assignment: Final Painting and Thoughts
Complete Assignment: Be Creative
By successfully completing this course, students will be able to:
Describe what water color painting is.
Identify the equipment you need to do water color painting.
Demonstrate working with color.
Demonstrate watercolor techniques.
Demonstrate practicing the principals of design and basic painting.
Demonstrate steps to creating your painting.
Demonstrate mastery of lesson content at levels of 70% or higher.
Additional Course Information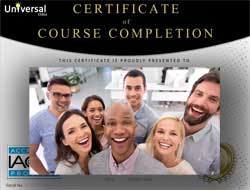 Document Your Lifelong Learning Achievements

Earn an Official Certificate Documenting Course Hours and CEUs
Verify Your Certificate with a Unique Serial Number Online
View and Share Your Certificate Online or Download/Print as PDF
Display Your Certificate on Your Resume and Promote Your Achievements Using Social Media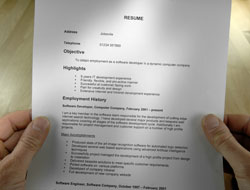 Course Title:
Watercolor Painting 101
Lessons Rating:
4.6 / 5 Stars (1,139 votes)
Languages:
English - United States, Canada and other English speaking countries
Category:
Availability:
This course is online and available in all 50 states including: California, Florida, Georgia, Illinois, New York, Pennsylvania, Ohio, Texas, and Washington.
Last Updated:
January 2023
Course Type:
Self-Paced, Online Class
Grading Policy:
Earn a final grade of 70% or higher to receive an online/downloadable CEU Certification documenting CEUs earned.
Assessment Method:
Lesson assignments and review exams
Course Fee:
$95.00 U.S. dollars
Choose Your Subscription Plan
"I thought this instructor was excellent! I learned so much from her and she presents things easily understandable and she communicates better than any other instructor I've had." -- Michele P.
"This was a good course that I've already recommended to family." -- Barbara W.
"She is awesome. She helped me a lot. Thank you very much." -- Saritha P.
"Nancy you do a great job, thank you." -- Maria P.
"Nancy Fillip was an excellent instructor." -- Lorne W.
"I love taking the course and I've learned a lot." -- Jane L.