How to Can, Freeze, Dry and Preserve Food
---

$
50.00
no certificate
- OR -
$
75.00
with CEU Certificate*
This course is filled with everything you need to know to get started in canning and preserving your own foods. By the time you finish this course you will be well on your way to making and storing foods like you have thought about for so long!
In this course you will learn about the tradition of canning and preserving, how to get started, deciding what to can and preserve, the various methods of canning and preserving (such as freezing, canning, drying, smoking, etc.), water bath and pressure canning, tools of the trade, as well as how to make jams and jellies, condiments, and even your own beverages. You will learn how to can your own juices, water and more! In addition to all this, you will learn how to preserve herbs, meats, seafood, and can and preserve for special diets, such as those following low salt, low or no sugar, and sulfite-free.
You will also learn all about the importance of reducing safety risks and about all the benefits of taking part in this age-old tradition! Once you finish this course you will be well on your way to getting started in canning and preserving. The information has all been laid out in an easy to follow manner that will inform you, excite you, and inspire you to succeed at canning and preserving!
If you are like most Americans, you have never even come close to canning or preserving. In recent decades it has become a bit rare for people to take part in this age-old process. Tell someone that you are going to spend the weekend canning some fruits and vegetables and you will probably get a few raised eyebrows. But if you could peer into a looking glass at the things your ancestors did just decades ago, you would see that canning and preserving played a big role in the food system.
With modern technology, people canning and preserving their own food largely fell by the wayside. Once used as a means to preserve food that you could later enjoy throughout the year, modern transportation has made it possible to walk into a grocery store just about anywhere in the country and get just about any type of produce in the middle of January! This was simply unheard of decades ago.

How We Got Here
At one time, and not so long ago, people ate according to what was in season and readily available at the market, from their garden, or from a local source. When transportation systems began making it simple to transport produce around the world during any given month, people no longer felt they needed to preserve their summer stock. Instead, they would simply go to the grocery store and buy their blueberries flown in from Chile in December.

While we have been busy flying in and purchasing food from around the world, we have lost sight of something that is part of our tradition. Most of us have left canning and preserving behind, not knowing the smallest thing about how to go about doing it, or why we even should care to. But as with most things, what is old is new again, and canning and preserving is now increasing in popularity.

Benefits of Canning and Preserving
In the last couple of years there has been a vast increase in the number of people who have become interested in having their own gardens, as well as canning and preserving, which often go hand-in-hand. Some of the reasons why so many people have taken an interest in returning to their canning and preserving heritage include:

Environmental. Many people have learned about the environmental damaged caused by flying out of season produce from around the world. Flying berries thousands of miles, for example, creates a big environmental footprint because of all the fuel and resources that are used. The "food odometer," or "food miles," as many people refer to it, has become an important issue for many people. If you can preserve locally grown food for later use, it just makes sense to do so. Often times the food today is more well-traveled than the person about to eat it.

Localism. There has been a return to eating locally in the last couple of years. Locavores, as they are now referred to, are those people who try to eat all foods that have been grown or produced within 100 miles of their home. There are several reasons for doing this, including that it is better for the environment, it supports local farmers, and because the food is more nutritious. While food is flying thousands of miles to hit the store shelves, it is losing nutritional value all along the way. If you can grow your own food or purchase from farmers in your area, the food will have a better chance of retaining its nutritional value by the time you are able to get it.

Tradition. There are many people that turn to canning and preserving as a way to keep some of their family traditions intact. For example, even though they know they could easily go buy jam at the grocery store, there is a sense of tradition and pride that comes from creating and preserving your own. It's a tradition that many people want to learn, preserve, and pass on to future generations.

Freshness. Again, when you get foods from the produce section at the grocery store, there is a good chance they have come from around the world. Because of this, the freshness is not always ideal. Canning and preserving allows you to take your food while at its peak of freshness and save it for later use.

Health. Throughout the year, you can get a vast array of canned goods at the grocery store at any time. Problem is, you have no control over the amount of sodium in them, or the bisphenol A (BPA), which has been used in the can lining. Typical canned goods at the store rely heavily on using salt to preserve the food and flavor, which can lead to an over-consumption of salt that may be associated with health problems. BPA is a chemical used in the lining of most canned goods. It leaches into the foods that are in the can. It has been linked to health problems such as cancer, developmental issues, and early puberty. Canning and preserving your own foods will produce healthier options, as you can control the amount of sodium and keep out the BPA.

Economics. With the economy leaving many people to struggle in recent years, it has also helped create a renewed interest in canning and preserving ones own food. Produce in the stores is not always affordable for many people. This is especially true of those things that are typically considered out of season and only available because they have been brought in from another country. Money can be saved by canning and preserving foods when they are in season, and then using them later in the year when they are not. Some people are drawn to canning and preserving simply because it makes good economic sense.

Choosing Canning and Preserving
For whatever reason, you have chosen to learn more about canning and preserving. Good for you! As you have just learned, there are some great reasons to do so, some of which you may not have been familiar with yet. Canning and preserving is a process that is easier than you probably think, especially after you get the process down. And you will be glad you did! Not only will you be proud of the work you put in to do it, but you will also reap the host of other benefits already discussed.

In this course, you will learn about how to get started with freezing, canning, juicing, and so much more. So sit back, relax and learn about a process that your ancestors used for years. Turns out, our technology hasn't been so good for all areas of modern food production. They were really on to something big!
Completely Online
Self-Paced
6 Months to Complete
24/7 Availability
Start Anytime
PC & Mac Compatible
Android & iOS Friendly
Accredited CEUs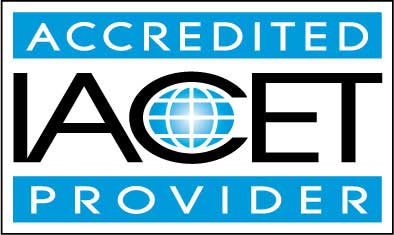 Lesson 1: Introduction to Canning and Preserving
In this lesson you will be introduced to the basics of what canning and preserving is, and why people do it.
42

Total Points
Lesson 1 Video
Review 2 Articles: Canning Benefits; Introduction
Take Poll: Canning and Preserving
Take Survey: Reasons for Taking this Course
Complete Assignment: An Introduction
Complete: Lesson 1 Assignment
Complete: Lesson 1 Exam
Lesson 2: Getting Started in Canning and Preserving
In this lesson, you will learn more about how to get started, what to can and preserve, and tools of the trade.
37

Total Points
Lesson 2 Video
Review 2 Articles: Acidity Levels; National Center for Home Food Preservation
Review Video: Preserving foods
Take Poll: Preserving Foods
Complete: Lesson 2 Assignment
Complete: Lesson 2 Exam
Lesson 3: Freezing Your Foods
In this lesson, we will go over the basics of freezing as a way to preserve foods.
37

Total Points
Lesson 3 Video
Review 2 Articles: Freezing Foods; From Fresh to Frozen
Review Video: Blanching
Complete: Lesson 3 Assignment
Complete: Lesson 3 Exam
Lesson 4: Canning Foods
This lesson will look at the basics of canning, including what it is, tips for success, and how to do it.
37

Total Points
Lesson 4 Video
Review 3 Articles: Canning Basics; Canning Dont's; Canning FAQs
Complete: Lesson 4 Assignment
Complete: Lesson 4 Exam
Lesson 5: Jams and Jellies
In this lesson, we will look at the popularity of preserving jams and jellies, and the basics of how it is done.
137

Total Points
Lesson 5 Video
Review 3 Articles: Canning Jam; Fabric Jar Toppers; Jams and Jellies
Review Video: Recipes
Complete Assignment: Making Your Own Jelly or Jam
Complete: Lesson 5 Assignment
Complete: Lesson 5 Exam
Lesson 6: Pickles, Chutney, Ketchup, and Relish
In this lesson, we will look making your own condiments, ranging from pickles and relish, to chutney and ketchup.
37

Total Points
Lesson 6 Video
Complete: Lesson 6 Assignment
Complete: Lesson 6 Exam
Lesson 7: Fruits, Veggies and Berries
In this lesson, we will look at some tips for getting the best results when it comes to canning and preserving fruits, veggies, and berries.
37

Total Points
Lesson 7 Video
Review 3 Articles: Freezing Fruit; Preserving Fruits; Preserving Vegtables
Complete: Lesson 7 Assignment
Complete: Lesson 7 Exam
Lesson 8: Preserving Beverages: Juice, Cider, and More
In this lesson, we will look at the process of preserving beverages.
37

Total Points
Lesson 8 Video
Review 2 Articles: Canning Milk; Juices and Cider
Complete: Lesson 8 Assignment
Complete: Lesson 8 Exam
Lesson 9: Canning and Preserving Other Foods
In this lesson, we will look at some of the other types of foods that you may can and preserve, such as herbs, meats, and more.
37

Total Points
Lesson 9 Video
Review 2 Articles: Dehydrating Meat; Preserving Meat
Take Poll: Canning
Complete: Lesson 9 Assignment
Complete: Lesson 9 Exam
Lesson 10: Canning and Preserving for Special Diets
This lesson focuses on canning for special diets, such as low sodium, reduced sugar, etc.
137

Total Points
Lesson 10 Video
Complete Assignment: Botulism
Complete: Lesson 10 Assignment
Complete: Lesson 10 Exam
Lesson 11: The Secrets to Success and Getting Started
This lesson focuses on tips that will help you be successful, and how to get started.
91

Total Points
Lesson 11 Video
Review 3 Articles: Canning Recipes; Canning Safety; Tipnut.com
Take Poll: Let us know what you think of this course
Take Survey: Program Evaluation Follow-up Survey (End of Course)
Complete: Lesson 11 Assignment
Complete: Lesson 11 Exam
Complete: The Final Exam
By successfully completing this course, students will be able to:
Describe what canning and preserving and why it's beneficial to do it.

Describe how to get started in canning and preserving.

Describe freezing your foods.

Describe canning foods.

Summarize preserving jams and jellies, pickles, chutney, ketchup, and relish

Summarize preserving fruits, veggies and berries.

Summarize preserving beverages.

Summarize canning and preserving for special diets, and

Demonstrate mastery of lesson content at levels of 70% or higher.
Additional Course Information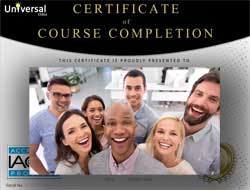 Document Your Lifelong Learning Achievements

Earn an Official Certificate Documenting Course Hours and CEUs
Verify Your Certificate with a Unique Serial Number Online
View and Share Your Certificate Online or Download/Print as PDF
Display Your Certificate on Your Resume and Promote Your Achievements Using Social Media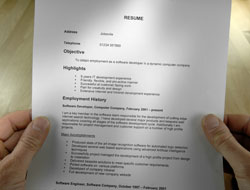 Course Title:
How to Can, Freeze, Dry and Preserve Food
Languages:
English - United States, Canada and other English speaking countries
Category:
Course Type:
How To (Self-Paced, Online Class)
Grading Policy:
Earn a final grade of 70% or higher to receive an online/downloadable CEU Certification documenting CEUs earned.
Assessment Method:
Lesson assignments and review exams
Duration:
Continuous: Enroll anytime!
Choose Your Subscription Plan
"Overall the course was very informative. I have been preserving food for years but this course opened my eyes to new ways of preserving food. Foods that I had not ever thought of to can or preserve. So I am now very excited about experiencing new ways." -- Nancy G.
"The entire class was helpful. Great teacher....Lovely teacher." -- Stephanie B.
"What was most helpful was the detailed info and pictures which were very instructive." -- Jack D.
"What was most helpful were the step by step instructions." -- Melody-Ann W.
"I found the entire course very informative. I have been freezing for years and I was able to confirm that I have been doing it properly as well as ways to freeze food I have not tried yet." -- Linda H.
"This class was full of valuable information--I loved it! It helped so much with what to do with the produce from my garden this year!" -- Nora B.
"I appreciated all the feedback the instructor gave. All the material presented in the course was well defined and explained." -- Joanne L.