Online Class: Pie Baking 101
---

$
60.00
no certificate
- OR -
$
85.00
with CEU Certificate*
13

12

1,397

Students

have taken this course

6

0.6
Treat family and friends to a precious childhood memory by serving a mouth watering just-out-of-the-oven baked homemade pie.
The step-by-step instructions presented in this course are easy to follow and understand. Beginning with a brief history of the pie world, methods to prepare the pie crust- the base of the pie- are illustrated. The Pie crust recipe is followed by easy and delicious pie recipes that are categorized under Main dish pie, Sweet pie, Fruit pie, Holiday pie, Nut pie, Ice-cream pie, and Custard pie. This course will also include website resources that provide additional and exceptional varieties of pie recipe.
Topics covered include:
Making meat and fish pies with recipes for Shepherds pie, Turkey Pot Pie, Beef Cottage Cheese Pie, and Salmon Pie.

Making delicious vegetarian main dish pies such as Pizza Quiche, Vegetarian Pot Pie, Italian Sausage Pie, and Spinach Pie.

Making Chocolate Mousse Pie, Cheesecake Pie, Sweet Potato Pie, Coconut Cream Pie, Coffee Cream Pie, and other sweet pies.

Making Boston Cream Pie, Mud Pie, Wine Pie, Snicker Pie, and Yogurt Pie.

Making fruit pie recipes that are perfect treat with light sugar and fat.

Making Apple Pie, Strawberry Pie, Lemon Meringue Pie, Watermelon Pie, and Banana Pie.

Making pies with mixed fruits such as Apple Cranberry Pie, Dense Berries Pie, etc.

Making holiday pie that increases the fun of holiday celebration- such as Holiday Honey Pie, Holiday Pumpkin Cream Pie, Holiday Eggnog Pie, etc.

Making nut pies

Making ice-cream pies

Making custard pies such as Chocolate Coconut Custard Pie, Butter Squash Custard Pie, Rhubarb custard Pie, Egg Custard Pie.
By the end of this course, you will be able to prepare delightful pies with your own favorite items fruits, meat, or ice creams--and you will no longer present tasteless store-bought pie imitations to family and friends.
What is a pie?
A pie is a baked food that is usually stuffed with meat, fish, fruits, vegetables, chocolate, custards, nuts, or creams, and covered with a baked shell made of pastry. Pies can be made with either one crust or two. In a one-crust pie, the filling is placed in a dish and covered with pastry or a baked shell before baking. In some cases, for the fillings such as sweets that do not require cooking, the crust is placed only in the bottom; whereas, in a two-crust pie, the filling is enclosed entirely in the pastry shell. There are many varieties of pies, based on their size and forms. A small pie was called a tartlet, whereas a larger one was called a tart. A pie with an open-crust pastry was called a traps.
History of Pie
Pies go back to the ancient Egyptians and have been a favorite food since 2000 b.c. The ancient Egyptian pies were believed to be made of nuts, honey, and fruits, and were enclosed using bread dough. Historians found pictures of such pies on the tomb walls of King Ramses II. The baked food pie moved to the Greeks from the Egyptians during between 1400 b.c. and 600 b.c. The historical research shows that the pie pastry actually originated with the Greeks. During this period, the pie was made using a flour-water paste that covered the meat to cook and preserve the meat, along with its juice.
Later, around 250 b.c. to 100 b.c., the art of making pies was carried on to Romans from the Greeks. Romans developed the pie and they created the first known recipe, using goat cheese and honey. In fact, Romans used a variety of meats, such as mussels, oysters, lampreys, and other fish varieties in every course of their meal in the form of Roman puddings. Historical references say the Roman puddings are similar to pies. During the same period, Marcus Porcius Cato, the Roman statesman known as Cato the Elder, wrote a treatise called the "De Agricultura." In this treaty, he recorded the recipe of the most popular pie, called "placenta." Romans called placenta "libum," which was generally used as an offering to their gods.
During the 12th century, pie was introduced in England. The first pies found in England were made of meat. These pies had more crust than fillings and were called a "coffyn." Initially, the thick crusts of English pies were not eaten; instead, they were used to preserve the moisture and flavor of the filling. These crusts were indeed used as a vessel or storage container, and so were very hard to eat. Then, the art of cooking pies slowly was taken from England to America through the first English settlers. Even in America, the first pie crusts were not eaten, but were used to hold the filling. The two common examples of early English pie are "shepherd's pie" and "cottage pie." Both contained vegetables, along with meat. The shepherd's pies were made of lamb, while the cottage pies were made of beef.
Over the centuries, pies underwent different shapes and tastes. During the 14th century, they became so popular the Duke of Burgundy's chef made a gigantic pie, which accommodated 28 musicians playing from within the pie. In the 15th century, another variety of pie called Partryche and Pecock enhackyll was introduced. This pie was served at the coronation of 8-year-old English King Henry VI and was made of cooked meat from different birds, such as peacock, swans, bitterns, and herons.
During the 16th century, at an Italian banquet, a peculiar kind of pie was prepared. It was stuffed with live birds, which flew away when the pie was cut. These types of pies were prepared just for fun, however it increased the popularity of pies. Now, many varieties of pies are popular in most of the countries of the world, and almost every part of the world has at least one form of pie.
Completely Online
Self-Paced
Printable Lessons
Full HD Video
6 Months to Complete
24/7 Availability
Start Anytime
PC & Mac Compatible
Android & iOS Friendly
Accredited CEUs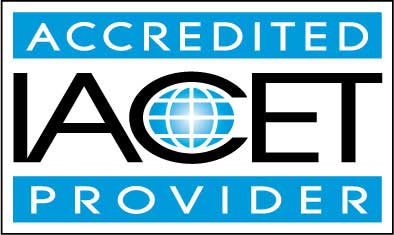 Lesson 1: History of Pie -- An Introduction
This lesson gives a brief history of pies and the various names associated with them.
15

Total Points
Lesson 1 Video
Take Poll: Cooking Pie Course
Take Survey: Reasons for Taking this Course
Complete Assignment: An Introduction
Complete: Lesson 1 Exam
Lesson 2: Making Pie Crusts
This lesson gives a basic recipe for baking pie crusts, and some tips to make them better.
35

Total Points
Lesson 2 Video
Review Video: Photos of a Pie Crust in the Making
Complete: Lesson 2 Assignment
Complete: Lesson 2 Exam
Lesson 3: Main Dish Pies Part I
Pies prepared with meat, fish, and poultry -- including the classic European favorite, shepherd's pie -- make perfect one-dish meals.
0

Total Points
Lesson 3 Video
Review Article: Curried Chicken Pot Pie
Lesson 4: Main Dish Pies Part II
Vegetables play a prominent role in this collection of main dish pie favorites.
25

Total Points
Lesson 4 Video
Review 2 Articles: Main Dish Pie Recipes; More Main Dish Recipes
Complete: Lesson 4 Assignment
Lesson 5: Sweet Pies Part I
In this lesson you will learn to make delicious chocolate mousse, cheesecake, sweet potato, coconut cream, and coffee cream pies.
0

Total Points
Lesson 5 Video
Lesson 6: Sweet Pies Part II
This lesson is a continuation of the previous one, covering the recipes for sweet pies. In this lesson, you will learn to prepare Boston cream pie, mud pie, wine pie, Snickers pie, and yogurt pie.
25

Total Points
Lesson 6 Video
Complete: Lesson 6 Assignment
Lesson 7: Fruit Pies Part I
Fruit pie recipes are a perfect treat, light on sugar and fat. This lesson offers some of the delicious recipes prepared with fruits, including apple, strawberry, lemon meringue, watermelon, and banana cream pies.
0

Total Points
Lesson 7 Video
Review Article: Blackberry Pie
Lesson 8: Fruit Pies Part II
In the previous lesson, we learned to prepare fruit pies with various individual fruits. This lesson shows how fruits can be mixed with pleasing results.
25

Total Points
Lesson 8 Video
Review Article: Mixed Berry Pie
Take Poll: Favorite Fruit
Complete: Lesson 8 Assignment
Lesson 9: Holiday Pies
Holiday pies are a delicious treat that increase the fun of holiday celebrations. By the end of this lesson, you will be able to bake perfect and delectable holiday pies, such as honey, pumpkin cream, and eggnog pie.
25

Total Points
Lesson 9 Video
Complete: Lesson 9 Assignment
Lesson 10: Nut Pies
This lesson provides some easy-to-prepare recipes for pies made with several kinds of nuts.
25

Total Points
Lesson 10 Video
Complete: Lesson 10 Assignment
Lesson 11: Ice Cream Pies
Ice cream pies are fun to prepare and delicious to eat. This lesson will teach you the basics of preparing a variety of ice cream pie recipes -- and the inspiration to create your own!
25

Total Points
Lesson 11 Video
Complete: Lesson 11 Assignment
Lesson 12: Custard Pies
This lesson covers recipes for great tasting custard pies, including chocolate coconut custard, butternut squash custard, rhubarb custard, and classic egg custard pie.
25

Total Points
Lesson 12 Video
Review Article: Custard Recipes
Complete: Lesson 12 Assignment
Lesson 13: Resources
Here is a list of websites that will be of interest to those who want to learn more about the art of making pies and pie crusts.
100

Total Points
Lesson 13 Video
Take Poll: Favorite Pie
Take Survey: Course Completion
Take Survey: Program Evaluation Follow-up Survey (End of Course)
Complete Assignment: Resources
By successfully completing this course, students will be able to:
Demonstrate cooking pie crusts.

Demonstrate baking main dish pies.

Demonstrate baking sweet pies.

Demonstrate baking fruit pies.

Demonstrate baking holiday, nut, ice cream, and custard pies, and

Demonstrate mastery of lesson content at levels of 70% or higher.
Additional Course Information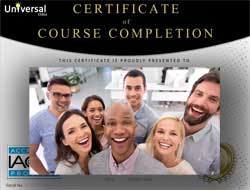 Document Your Lifelong Learning Achievements

Earn an Official Certificate Documenting Course Hours and CEUs
Verify Your Certificate with a Unique Serial Number Online
View and Share Your Certificate Online or Download/Print as PDF
Display Your Certificate on Your Resume and Promote Your Achievements Using Social Media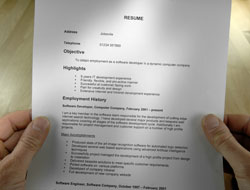 Course Title:
Pie Baking 101
Lessons Rating:
4.6 / 5 Stars (519 votes)
Languages:
English - United States, Canada and other English speaking countries
Category:
Course Type:
How To (Self-Paced, Online Class)
Grading Policy:
Earn a final grade of 70% or higher to receive an online/downloadable CEU Certification documenting CEUs earned.
Assessment Method:
Lesson assignments and review exams
Duration:
Continuous: Enroll anytime!
Choose Your Subscription Plan