Online Class: Spanish Cooking 101
This course takes you through the wide spectrum of Spanish cuisine, sampling the delights of the Mediterranean and bringing some of the Spanish atmosphere to your dinner table.
---

$
70.00
no certificate
- OR -
$
95.00
with CEU Certificate*
Start Right Now!
$95.00
(with CEU Certificate)
---
Taking multiple courses? Save with our
platinum program
.
12

6

1,474

Students

have taken this course

3

0.3
Spanish cookery reflects the Spanish lifestyle; laid back, relaxed cooking that uses fresh beautiful ingredients that are available seasonally and prepared by cooks that are intuitive and resourceful.
This course comprises 12 lessons that take you through the wide spectrum of Spanish cuisine, sampling the delights of the Mediterranean and bringing some of the Spanish atmosphere to your dinner table. Perfect for the amateur or the experienced cook, each lesson takes you through a number of recipes step by step with pictures of each stage.
The course begins with a brief introduction to the history and geography of Spanish cuisine and finishes with a lesson in how to recognize the wines of the country and match them with meal types. In between, there is a little of everything, from vegetarian dishes and salads to steaks and seafood...
If you have ever enjoyed tapas or whipped up an omelet for lunch then you will have some idea of how versatile and delicious Spanish style food can be, if not, then you have lots of fun recipes to try! No prior knowledge is assumed, if you can chop up a few vegetables then you have the know-how you need to get started and enjoy an adventure into all things Spanish and delicious. The key to success in this course is throwing yourself into the cooking process and really letting yourself get creative with the recipes. The pride you will feel when you serve up these dishes will make the whole process of preparing and cooking them so worthwhile that they will become firm favorites for family dinners or serving to guests.
Course Motivation
The Spanish are passionate about their food!
The focus is very much on all things fresh, abundant, and full of flavor, without being over-complicated or fussy -- so relax and try to enjoy the experience of cooking, as much as the experience of eating, what you produce!
Historical and Geographical Influences
Divided by mountains that once made travel difficult, each region has developed its own culinary traditions using what can be grown and produced locally. Throughout Spain, we see the legacies left by invading countries, and culinary discoveries made by Spanish explorers throughout history.
Many people think of olive oil and good wine as being quintessentially Spanish, but these were originally brought to Spain by an invading Roman army in 218 BC.
Mediterranean influences are apparent in the use of olive oil and garlic, and the ever-present bread basket on the table. This explains why Spanish food has long been considered a healthy option, in spite of the fact that Spanish food tends to be served in large portions, and that Spanish people have such a love for their food and wine. It is widely known now that the Mediterranean diet is healthy because the main source of oil is olives, which is mono-unsaturated, and therefore does not raise cholesterol in the way other fats do. Also, the large proportion of fish consumed ensures that high levels of omega-3 oils are present in the diet, and this is believed to ward off heart disease. Red meat, with its "bad" fats, is consumed in modest amounts, and the ready availability of delicious fresh fruit, straight from the tree, and vegetables, straight from the ground, makes having a healthy diet effortless and enjoyable.
Another invasion by the Moors in 711 AD introduced Spain to many new flavors in the form of spices, such as cumin and saffron, and many new exotic fruits and vegetables, which gradually became naturalized.
And, of course, the 15th century discovery of the New World completely revolutionized the cuisine of Spain, as it did for many other countries, when explorers brought back strange new foods, like potatoes, tomatoes, avocados, peppers, and the makings of today's popular chocolate -- cacao.
As with the rest of Europe, all these outside influences had some bearing on the food that we today consider as native. This is all part of what makes learning about a country's cuisine so fascinating.
Popular Foods
Traveling around Spain, it becomes clear that regionally, cuisine differs a lot; but there are elements that re-appear often. Being surrounded on three sides by water, of course, seafood plays a major role in Spanish cuisine. Octopus, sardines, fish, crab, and squid are all common sights in a Spanish marketplace.
Move further inland, and every local marketplace will have a different variety of chorion (chorizo), a spicy sausage made from pork and paprika. Traditionally, every family would make their own chorion and hang it up to use over the winter months, demonstrating again the very Spanish trait of producing as much of your own foods as possible, and the inventiveness that saw the creation of foods like chorion to ensure year-round availability of sufficient food. Most of today's well known Spanish meals have developed and evolved over time. For example, seafood paella, which is one of the best-known and most-loved of all Spanish dishes, originated from the Spanish peasants using whatever ingredients they had to hand, such as rice, snails, and vegetables to make a satisfying dish. Now paella contains all sorts of seafood and is no longer just a peasant dish, and is just as popular as ever. Other "one pot" dishes, such as meat stews and casseroles, are also popular. The long, slow-cooking methods for these dishes somehow reflect the Spanish way of life -- slow and easy going.
Worldwide, Spain is a top producer of nuts -- and walnuts, hazelnuts, and almonds are a common ingredient in Spanish cuisine. At Christmas, turron, a nougat-type candy made from almonds is very popular.
Dairy products are abundant, so cheese made from cows', sheep's, and goats' milk is a big part of the national culinary tradition, used in tapas, as part of a main meal, or as dessert.
Eggs are another very widely used food, eaten daily in one form or another.
Of course, as in most hot, fertile countries, fruit and vegetables are a national favorite, served sautéed, in salads, or straight from the fruit bowl. Very often, these are home grown, and traditionally Spanish cooks will adapt recipes to use whatever they have grown themselves, so the same dish may vary according to what the vegetable garden has to offer.
Beans and chickpeas are a national staple food and common to all regions.
Spain is the world's largest producer of air-dried cured ham. Serrano ham is known and loved all over the world, not least in Spain, itself, where more of it is eaten than any other country.
A Typical Day
The climate of Spain lends itself to several small meals per day, rather than the three main meals favored in cooler countries. This, again, reflects the Mediterranean way of life. Breakfast tends to be a simple affair, with sweet pastry, like churros, and milky coffee, or hot chocolate for the children. But this is only to provide energy until around noon, when tradition demands that it is time for tapas (small dishes). This is the time when friends gather to share drinks, and tapas. Much more of a social event, than a simple stopgap snack to tide you over until the afternoon lunch, it involves a leisurely stroll around the
local wine bars, stopping each time for a drink and a snack. Such snacks include tortilla espanola (Spanish omelet), squid, olives and cheese, or chorizo, with bread and oil. Tapas embody the Spanish attitude to food and life: Take your time, relax, enjoy, and wash it all down with a few glasses of wine!
Tapas time is a preamble to the main meal of the day, called la comida. Eaten between 1.30 and 3.30 p.m., this is a multiple course meal, eaten at leisure with friends and family in the hottest part of the day.Traditionally, the whole of Spain stops for a few hours to allow for this meal and the siesta time that follows. Spanish people keep late hours, so a rest in the middle of the day is something of a necessity, especially after such a large meal. Other countries could learn a lot from the Spanish, sitting down to relax and share food, company, and, of course, more wine with family and friends, instead of rushing back to work after a hurried and maybe solitary sandwich grabbed from a machine or a deli counter.
By 5.30 p.m., the typical Spaniard is ready for another snack, this time known as la merienda, which may consist of bread with either chocolate, or ham, chorizo, salami, etc.
Dinner will not be served for a few hours, usually any time between 9 and midnight. Smaller than lunch, it is nonetheless a substantial meal, typically fresh fish or chicken, rice, salad and vegetables -- and for dessert, fresh fruit or a light dairy-based dish such as flan.
After dinner, socializing continues for a few more hours in the cafés and taverns, until on the way home, a final snack of churros, bought freshly baked from a street vendor and accompanied by hot chocolate, brings the day to a relaxed end.
In this course, we will be taking a journey through Spanish cuisine. Enjoy the cookery and, most importantly, enjoy the food you prepare and try to embrace something of the Spanish attitude to life - relax, eat when you drink, drink when you eat, and don't take it too seriously!
Completely Online
Self-Paced
Printable Lessons
Full HD Video
6 Months to Complete
24/7 Availability
Start Anytime
PC & Mac Compatible
Android & iOS Friendly
Accredited CEUs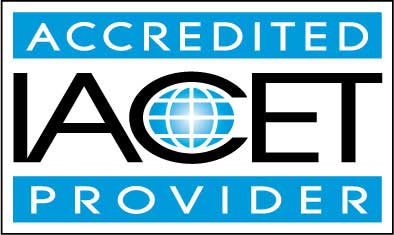 Lesson 1: Spanish Cuisine - An Introduction
The historical, geographic, and cultural influences on Spanish cuisine will be explored in this first lesson. Additional lesson topics: Conversion Chart
1

Total Points
Lesson 1 Video
Lesson discussions: Reasons for Taking this Course
Complete Assignment: An Introduction
Lesson 2: Dips
Learn how to make some Spanish dips with broad beans, fresh tomatoes, and roasted garlic.
1

Total Points
Lesson 2 Video
Complete: Lesson 2 Assignment: Make a Spanish Dip
Lesson 3: Olive Dishes
This lesson looks at various marinaded olive dishes, perfect as tapas or to accompany a salad or main meal.
1

Total Points
Lesson 3 Video
Complete: Lesson 3 Assignment: Make an Olive Dish
Lesson 4: Tapas
This lesson looks at some popular tapas recipes that you can make anytime, either as an accompaniment to a refreshing afternoon drink, or combined to make a meal.
2

Total Points
Lesson 4 Video
Complete: Lesson 4 Assignment
Lesson 5: Tapas II
Continue to expand your tapas dishes with delicious onion, Spanish tortilla, and gazpacho recipes.
0

Total Points
Lesson 5 Video
Lesson 6: Tapas III
Roasted almonds are a perfect tapas to serve with a refreshing glass of wine at lunchtime or in the evening, and this recipe will surprise your guests with its strong, uncompromising blend of flavors.
0

Total Points
Lesson 6 Video
Lesson 7: Main Meals - Chicken
This lesson takes on some bigger recipes for main meals. Chicken is arguably the most versatile meat and is used very widely in Spanish cuisine.
0

Total Points
Lesson 7 Video
Lesson 8: Beef Dishes
Beef is very popular in modern Spain and many traditional recipes have been altered and adapted to include this red meat, which was once too expensive for many Spanish people.
0

Total Points
Lesson 8 Video
Lesson 9: Salads
Salads are incredibly popular in Spain. The climate, combined with the fact that many people grow their own salad vegetables, all point to fresh salads served on hot summer days.
0

Total Points
Lesson 9 Video
Lesson 10: Seafood
The Spanish love seafood. Being surrounded on three sides by the sea, it is only natural that, traditionally, the Spaniards have turned to the sea for a rich source of food.
0

Total Points
Lesson 10 Video
Lesson 11: Seafood II
When people think of Spanish cuisine, it is often paella that springs to mind. Paella originated in the Valencia region.
2

Total Points
Lesson 11 Video
Assessment: Lesson 11 Exam
Lesson 12: Spanish Wine
The Spanish people love their wine, and no Spanish meal is without it. Spain is in the top 10 of wine consumers throughout the world, and among the top three producers.
5

Total Points
Lesson 12 Video
Lesson discussions: Your Opinion Matters: Course Rating; Program Evaluation Follow-up Survey (End of Course); Course Comments
Assessment: Lesson 12 Exam
By successfully completing this course, students will be able to:
Describe the elements and styles of Spanish cuisine.
Demonstrate making Spanish dips.
Demonstrate making Spanish olive dishes.
Demonstrate making Spanish tapas.
Demonstrate making chicken dishes.
Demonstrate making beef dishes.
Demonstrate making salads.
Demonstrate making Spanish seafood dishes.
Summarize types of Spanish wines.
Demonstrate mastery of lesson content at levels of 70% or higher.
Additional Course Information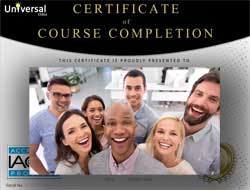 Document Your Lifelong Learning Achievements

Earn an Official Certificate Documenting Course Hours and CEUs
Verify Your Certificate with a Unique Serial Number Online
View and Share Your Certificate Online or Download/Print as PDF
Display Your Certificate on Your Resume and Promote Your Achievements Using Social Media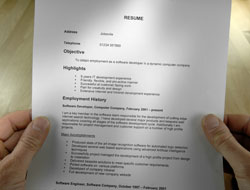 Course Title:
Spanish Cooking 101
Lessons Rating:
4.6 / 5 Stars (907 votes)
Languages:
English - United States, Canada and other English speaking countries
Category:
Availability:
This course is online and available in all 50 states including: California, Florida, Georgia, Illinois, New York, Pennsylvania, Ohio, and Texas.
Last Updated:
February 2023
Course Type:
Self-Paced, Online Class
Grading Policy:
Earn a final grade of 70% or higher to receive an online/downloadable CEU Certification documenting CEUs earned.
Assessment Method:
Lesson assignments and review exams
Instructor:
UniversalClass Instructional Team
Course Fee:
$95.00 U.S. dollars
Choose Your Subscription Plan
"This course was perfect and very helpful. The instructor/teacher was beyond amazing, explaining step by step each dish and their history. I am extremely happy to have taken this course and I can not wait to make all the delicious dishes from this course." -- Ana C.
"I loved learning and trying new techniques to cook food as well as learning new foods to cook for my family." -- Anna D.
"She made it easy to understand and made me want to try new things." -- Susan M.