Workplace Drug Use - An HR Guide
---

$
50.00
no certificate
- OR -
$
75.00
with CEU Certificate*
15

16

6

0.6

49

Students

have taken this course
The devastating effects of substance abuse spread far and wide. In the United States alone, millions struggle with addiction and its long-lasting consequences. Many have come to view drug use as an epidemic that has claimed thousands of lives across the country. Addiction doesn't take a break, is without restrictions, and is an unbiased force. It seeps into every facet of their lives, and the lives of their family, friends, and peers.
Drug use in the workplace, as an aspect of substance abuse, is far more common than you would think. In this course, students will learn about workplace drug abuse and what it can do to a person and the business they work for. The course topics will be divided into two groups:
The identifying aspects of substance abuse. These sections include the types of drugs a person can be addicted to and their effects. The history and causes of addiction, the legal status of addictive substances, and the warning signs of abuse will also be discussed.
The effects of substance abuse in the workplace and what you can do about it. This will cover policies, programs, and other options available for both employers and employees of affected businesses.
This course is intended to be both an educational tool and a resource on substance abuse for those who need it. By the conclusion of the course, you should be prepared to respond, recognize, and act on instances of workplace drug abuse.
Let's get started!
Completely Online
Self-Paced
6 Months to Complete
24/7 Availability
Start Anytime
PC & Mac Compatible
Android & iOS Friendly
Accredited CEUs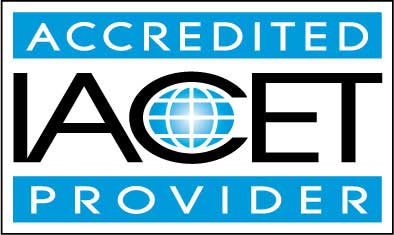 Lesson 1: Employee Substance Abuse
The continued effects of substance abuse in recent years only has brought it closer to the forefront of the public?s mind. It is a problem that, rightfully, everyone needs to pay attention to.
50

Total Points
Review 2 Articles: Overview of Workplace Drug Abuse; Myths and Facts about Substance Abuse
Take Survey: Reasons for Taking this Course
Complete: Lesson 1 Quiz
Lesson 2: Substance Abuse in Society
This lesson will look at the history of substance abuse and how it is seen from a legal perspective.
50

Total Points
Review 2 Articles: History And Context Of Substance Abuse; Legal Issues: Integrating Substance Abuse Treatment and Vocational Services
Complete: Lesson 2 Quiz
Lesson 3: Drugs and Their Effect - Narcotics
While most of the narcotics that will be discussed are illegal to use, there are many legal narcotics that can be abused.
50

Total Points
Review 2 Articles: Narcotics: Drug Fact Sheet; Trends and Statistics
Complete: Lesson 3 Quiz
Lesson 4: Drugs and Their Effect: Stimulants
This lesson will discuss the details of stimulants, including types, signs of usage, the side effects that users can experience, and how treatment and recovery works.
50

Total Points
Review 4 Articles: How do stimulants affect the brain and body?; What Are Stimulants? - Definition, Types and Examples; Signs of Stimulant Abuse; Stimulant Addiction Treatment
Complete: Lesson 4 Quiz
Lesson 5: Drugs and Their Effect - Depressants
The lesson will look into the different types of depressants, how they are used in medical and non-medical settings, and what evidence of their usage you can see in a user.
50

Total Points
Review 4 Articles: What are Depressants?; Workplace Drug Use Statistics; Signs and Symptoms of Sedative Use; Central Nervous System Depressants
Complete: Lesson 5 Quiz
Lesson 6: Drugs and Their Effect: Hallucinogens
This lesson will look at the details concerning hallucinogens. Topics will include the types of hallucinogens, how they appear and are used, how to identify users, the side effects, and what to expect for treatment.
45

Total Points
Review 5 Articles: What Are Hallucinogens and Dissociative Drugs?; Are Hallucinogens In Your Workplace?; LSD Addiction in the Workplace; Hallucinogens: Drug Abuse Signs and Symptoms; Hallucinogens: what are the effects?
Complete: Lesson 6 Quiz
Lesson 7: Alcoholism in the Workplace
Alcoholism in the workplace is a major issue, more so in some aspects than other instances of substance abuse.
50

Total Points
Review 6 Articles: Alcoholism in the Workplace: A Handbook for Supervisors; Addressing Alcoholism in the Workplace; Identifying alcohol or drug abuse in the workplace; Am I Alcoholic Self Test; When Does Moderate Drinking Become A Problem?; Short and Long Term Effects of Alcoholism
Complete: Lesson 7 Quiz
Lesson 8: The Causes of Addiction
This lesson will look at the causes of addiction, including those that currently are known and a few theories that are being studied.
45

Total Points
Review 4 Articles: What are the underlying causes of drug addiction?; Psychological Causes of Addiction; Drug addiction risk factors; Genetic and Environmental Factors in Addiction
Complete: Lesson 8 Quiz
Lesson 9: Problems in the Workplace
Substance abuse is not limited to workers of certain industries and professions. Since the vast majority of people with substance abuse issues are, in fact, employed to some degree, it entirely is possible that addiction is present in your place of work.
50

Total Points
Review 3 Articles: Workplace Drug Abuse; Substance Abuse and Work Productivity; Consequences of Workplace Drug Abuse
Complete: Lesson 9 Quiz
Lesson 10: Solutions and Approaches to Substance Abuse
In this lesson, you will learn about what options are available when approaching substance abuse in the workplace.
50

Total Points
Review 4 Articles: The Effects of Drugs and Alcohol in the Workplace; Substance Abuse in the Workplace; Marijuana Use and Its Impact on Workplace Safety and Productivity; The Effects of Substance Use on Workplace Injuries
Complete: Lesson 10 Quiz
Lesson 11: Detection and Testing
Effective methods of detection can catch and potentially stop someone who is abusing drugs before they cause serious harm to themselves and their peers.
45

Total Points
Review 3 Articles: Treatment Approaches for Drug Addiction; Establish a Drug- and Alcohol-Abuse Prevention Policy; Federal Laws and Regulations
Complete: Lesson 11 Quiz
Lesson 12: Employee Assistance Programs
This lesson will discuss EAPs and what employers need to know about them. Topics will include the advantages and disadvantages of such a program in the workplace as well as what requirements are necessary.
50

Total Points
Review 3 Articles: Can Employers Test for Prescription Drugs?; Drug Testing Methods; Employee Drug Testing Pros and Cons
Complete: Lesson 12 Quiz
Lesson 13: Etiology of Employee Substance Abuse
The information gained from a disease?s etiology is incredibly valuable for researchers. It can be used to track its progress as a whole and predict future patterns.
35

Total Points
Review 4 Articles: Etiology of Alcohol and Other Drug Use: An Overview of Potential Causes; Seeking Drug and Alcohol Treatment for Employees; 4 Steps to Deal with an Employee's Substance Abuse Problem; What professions have the highest rates of drug abuse?
Complete: Lesson 13 Quiz
Lesson 14: Employees in Recovery
This lesson will look at what employers and employees can expect with recovery and its presence in the workplace. Topics will include actions that employers can take to help, resources for handling relapse, sobriety programs, and issues surround privacy.
50

Total Points
Review 3 Articles: Avoiding Common Triggers to Relapse; Your Guide to Addiction Recovery: Relapse Prevention; Hiring Employees In Recovery: A Business Advantage?
Complete: Lesson 14 Quiz
Lesson 15: Additional Resources
In this final lesson, two specific additional resources for workplace drug abuse will be discussed.
430

Total Points
Review 5 Articles: Advancing Addiction Science; NIAAA- Alcohol; SAMHSA or the Substance Abuse and Mental Health Services Administration; NCADD or the National Council on Alcoholism and Drug Dependence; Society for Human Resource Management or SHRM
Take Poll: End of Course Poll
Take Survey: Course Comments
Complete: Lesson 15 Quiz
Complete: The Final Exam
Additional Course Information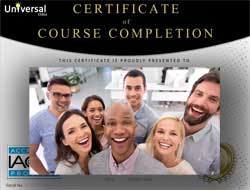 Document Your Lifelong Learning Achievements

Earn an Official Certificate Documenting Course Hours and CEUs
Verify Your Certificate with a Unique Serial Number Online
View and Share Your Certificate Online or Download/Print as PDF
Display Your Certificate on Your Resume and Promote Your Achievements Using Social Media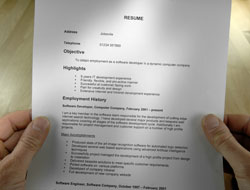 Course Title:
Workplace Drug Use - An HR Guide
Languages:
English - United States, Canada and other English speaking countries
Category:
Course Type:
Professional Development (Self-Paced, Online Class)
Grading Policy:
Earn a final grade of 70% or higher to receive an online/downloadable CEU Certification documenting CEUs earned.
Assessment Method:
Lesson assignments and review exams
Duration:
Continuous: Enroll anytime!
Choose Your Subscription Plan