Online Class: Human Resources Management 101
This online course in basic human resource management covers not only how to get the job done, but also how to get it done with good people working collectively and cooperatively toward a common goal.
---

$
70.00
no certificate
- OR -
$
95.00
with CEU Certificate*
Start Right Now!
$95.00
(with CEU Certificate)
---
Taking multiple courses? Save with our
platinum program
.
16

25

5,194

Students

have taken this course

8

0.8
Many professionals who enter into the world of human resources quickly believe that they will succeed in their new found field simply because they have a knack for relating with people from all walks of life. While having "good people skills" is certainly a positive attribute for working in the human resources field, being in tune with the ever-changing policies and procedures that successfully make a team or company tick, is just as important as being the boss that everyone loves. Managing your rules and guidelines works in tandem with managing "your humans."
Today, many managers enter the world of human resources simply because they are exceptional managers. They have climbed the rank and file of the corporate ladder, succeeding at each rung, to the point where they are now managing a team, which may include "kids" fresh out of college or professionals who have been in the workforce for some time, sometimes even longer than the manager himself. Having the ability to create synergy on his team, to drive productivity and provide opportunities for employee growth while developing policies and procedures that apply to all are just a few of the trademarks that make a great manager.
Others enter the human resource field by choice. They are the "people" people who want to work in the actual Human Resources department of a company to become "the people that staff and operate an organization as contrasted with the financial and material resources of an organization. The organizational function that deals with the people ..." Whether its entering the world of human resources by choice or by being thrown in because of your professional successes, the basic principles remain the same: you not only want to get the job done, but also you want to get it done with good people who work collectively and cooperatively toward a common goal successfully. Hiring the right people, training them, affording them opportunities for growth, all while setting parameters and guidelines, is the key to great human resource management.
Course Motivation
HR Management: HRM versus HRD (Development)
Over the years, the definition of human resource management has evolved and changed to the point where now there are two distinct categories – Human Resource Management (HRM) and Human Resource Development (HRD). Some people distinguish HRM as the activities that make up human resources, whereas HRD is an actual profession. Many believe that the management parts of human resources actually "live," or are a subset of the development profession, and that HRD includes a range of activities that help develop staff and promote professional growth from within an organization or company.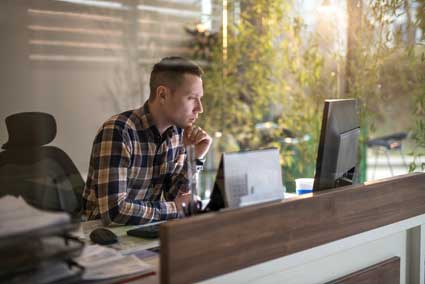 Traditionally though, management functions include those human activities that most are familiar with: deciding what staff you need, recruiting, hiring and training employees, monitoring and managing their performance, and also determining benefits and compensation guidelines, as well as complying with state and federal laws.
HR Management in Today's Workplace
Human Resource Management today is much different in that today's jobs don't just require a pair of hands. Managers and employers must dig deep to realize that while a potential employee may possess a particular skill set for a certain job or role within a company, the prospect may also have other skills that could be developed and utilized to create a professional who is an asset to the company long term.
And, while it's the role of the HR department to hire the best people to help the business succeed, HR managers must also realize that today's worker is also particular about the environment his future employer can provide. Topics like benefits, including health, dental, disability, life, and 401K and retirement plans, are considered "standard" for most people looking for the perfect job. Things like flex time, paid time off and other perks also set the stage for creating an atmosphere where employees can perform at their best.
Despite changing times and shifting economies, the same standard principles still apply – one must be able to recruit, hire, and train the best people – and then provide those new employees with an environment for them to grow and succeed.
Completely Online
Self-Paced
6 Months to Complete
24/7 Availability
Start Anytime
PC & Mac Compatible
Android & iOS Friendly
Accredited CEUs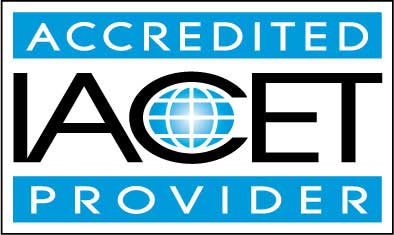 Lesson 1: Introduction to HR Management
A. HR Management: HRM versus HRD (Development) B. HR Management: HRM in Today's Workplace
33

Total Points
Lesson 1 Video
Lesson discussions: Human Resource Management In a Company; Reasons for Taking this Course
Complete Assignment: Lesson 1: HR Management and Development
Assessment: Quiz for Module I - Introduction to Human Resource Management
Lesson 2: History of Human Resources
A. Overview of the Labor Department B. Unions C. The Personnel Department D. Human Resource Movement
39

Total Points
Lesson 2 Video
Complete Assignment: Lesson 2: HR Management and HR Movement
Assessment: Quiz for Module II - History of Human Resources
Lesson 3: Finding and Hiring the Best
A. Where to Find the Right People B. Posting a Truthful Job Description C. Important Laws to Remember D. Reviewing a Resume and the Application Form E. Thought-provoking Interview Questions & What NOT to Say F. You're Hired
33

Total Points
Lesson 3 Video
Complete Assignment: Lesson 3: Employee Selection Process
Assessment: Quiz for Module III - Finding and Hiring the best "Human" for the job
Lesson 4: Compensation and Benefits
A. Determining Pay Rates for Positions B. Hourly, Salary, and Incentive-Based Pay C. If Money Doesn't Motivate D. Time Off E. Health, Dental, and Life Insurance F. Retirement Plans G. Other Perks Additional lesson topics: EAP
39

Total Points
Lesson 4 Video
Complete Assignment: Lesson 4: Components of Pay
Assessment: Quiz for Module IV - Compensation and Benefits
Lesson 5: Staying Within Compliance and Creating a Safe Workplace
A. Employee Policies and Records B. Laws, Topics, and Issues C. Ethics D. Basic OSHA Standards E. Creating a Safe and Healthy Work Environment F. Alcohol, Drugs, and EAP G. HIV/AIDS in the Workplace H. Sexual Harassment
40

Total Points
Lesson 5 Video
Complete Assignment: Lesson 5: Employee Handbook
Assessment: Quiz for Module V - Staying within compliance & creating a safe workplace
Lesson 6: Training, Employee Recognition, and Discipline
A. Employee Orientation B. Personal, Management, and Leadership Development C. Training Tools D. Motivating and Recognizing Staff Members E. Performance Assessments and Reviews F. Taking Disciplinary Action
37

Total Points
Lesson 6 Video
Lesson discussions: Retaining Employees
Complete Assignment: Lesson 6: Motivation and HR Management
Assessment: Quiz for Module VI - Training, Employee recognition and discipline
Lesson 7: Professional Development
A. Training and Development Activities B. Individual Career Development Plan C. Management Trainee Programs
35

Total Points
Lesson 7 Video
Complete Assignment: Lesson 7: Leadership Programs and Employee Growth
Assessment: Quiz for Module VII - Professional development
Lesson 8: Calling It Quits
A. Legal Termination B. When An Employee Quits C. Cuts and Layoffs
37

Total Points
Lesson 8 Video
Complete Assignment: Lesson 8: Legal Termination of Employees
Assessment: Quiz for Module VIII - Calling it quits
Lesson 9: How to Prevent/Respond to Sexual Harassment
Sexual harassment has been defined in both legal and psychological terms. In legal terms, it has been defined as a form of sex discrimination that consists of unwelcome verbal or physical conduct directed toward someone on the basis of their sex.
45

Total Points
Lesson 9 Video
Assessment: HR Skills: Lesson 9 Exam
Lesson 10: How to Provide Constructive Feedback to an Employee
In general, feedback will begin with effective communication. There are many benefits to communicating with employees, including the reduced risk of miscommunication or faulty assumptions made by either party.
35

Total Points
Lesson 10 Video
Assessment: HR Skills: Lesson 10 Exam
Lesson 11: How to Prevent and Respond to Workplace Conflict
It is common knowledge that conflict emerges quite often in the workplace. This comes as no surprise, considering that even in the smallest of work settings, employees and managers, alike, often have a multitude of differing interests, beliefs, values, and practices, and are interacting with one another with different levels of resources available to them.
40

Total Points
Lesson 11 Video
Assessment: HR Skills: Lesson 11 Exam
Lesson 12: How to Recruit, Interview, and Select Employees
Great organizations are built through the efforts of great people. The cumulative attitudes and efforts of employees ultimately determine the culture, profitability, growth and sustainability of the business. In order for a business to hire and retain great people, there must be an effective recruitment and selection process in place.
30

Total Points
Lesson 12 Video
Assessment: HR Skills: Lesson 12 Exam
Lesson 13: How to Measure Employee Productivity
No matter what kind of products or services your business offers, it's important to measure employee productivity, and to measure it as accurately as possible.
45

Total Points
Lesson 13 Video
Assessment: HR Skills: Lesson 13 Exam
Lesson 14: Employee Rights in the Workforce
As an American worker, you have civil rights protected by various programs in the U.S. government. Knowing these rights is important to protecting your livelihood and well-being.
35

Total Points
Lesson 14 Video
Assessment: HR Skills: Lesson 14 Exam
Lesson 15: How to Terminate an Employee
One of the most difficult aspects of a manager's job is terminating an employee. Whether the reason for termination is business-related, performance-related, or for other reasons, terminating an employee is a serious measure and should be done in the most professional, ethical manner possible.
25

Total Points
Lesson 15 Video
Assessment: HR Skills: Lesson 15 Exam
Lesson 16: How to Motivate Employees
If you're a business owner, manager or supervisor, you know how important it is to have workers who are highly motivated. Research has shown that motivated employees tend to be far more productive, better skilled, and willing to learn new skills than unmotivated workers.
51

Total Points
Lesson 16 Video
Lesson discussions: About This Course; Let us know what you think of this course; Course Comments; Program Evaluation Follow-up Survey (End of Course)
Assessment: The Final Exam
Assessment: HR Skills: Lesson 16 Exam
By successfully completing this course, students will be able to:
Define what Human Resources Management is.
Describe the history of Human Resources.
Describe the practices to find and hire the best employees.
Describe compensation and benefits.
Describe how to stay in compliance and methods to create a safe workplace.
Describe training, employee recognition and discipline policies and procedures.
Summarize professional development requirements and policies.
Describe termination and resignation procedures.
Demonstrate mastery of lesson content at levels of 70% or higher.
Additional Course Information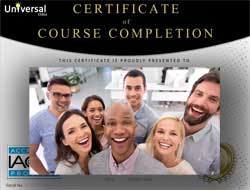 Document Your Lifelong Learning Achievements

Earn an Official Certificate Documenting Course Hours and CEUs
Verify Your Certificate with a Unique Serial Number Online
View and Share Your Certificate Online or Download/Print as PDF
Display Your Certificate on Your Resume and Promote Your Achievements Using Social Media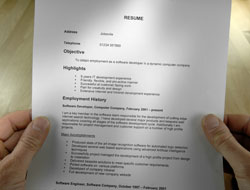 Course Title:
Human Resources Management 101
Lessons Rating:
4.4 / 5 Stars (3,369 votes)
Languages:
English - United States, Canada and other English speaking countries
Category:
Availability:
This course is online and available in all 50 states including: California, Florida, Georgia, Illinois, New York, Pennsylvania, Ohio, and Texas.
Course Type:
Self-Paced, Online Class
Grading Policy:
Earn a final grade of 70% or higher to receive an online/downloadable CEU Certification documenting CEUs earned.
Assessment Method:
Lesson assignments and review exams
Course Fee:
$95.00 U.S. dollars
Choose Your Subscription Plan
"Loved it! I've been doing this job for 10 years and this course just structured my knowledge and helped me a lot." -- Alma G.
"I really liked the course, and found it very helpful to refresh most of my HR knowledge and to add more information about some topics that I didn't know as much about before. I also liked that there were additional resources for my own review outside of the class." -- Lisbeth V.
"This course was really great! I enjoyed learning some new information, the ease of comprehending the reading material, as well as the fast assignment and test grading." -- Leigh-ann N.
"This course was extremely helpful for someone getting into the HR side of a business / organization, as I am. I was able to successfully build the Human Resources Department from scratch within my organization through the information that was provided." -- Lanette F.
"This course was extremely helpful as I am able to apply all the new skills to my current job. Being in a supervisory role, I was able to gain insights from this lesson. Definitely would recommend others, especially with handling disciplinary actions. Thank you." -- Glen P.
"This is an excellent and well written course. This course should be a requirement for all new supervisors and HR Personnel. Thank You for this course!" -- Brent M.
"This class was EXCELLENT! I greatly appreciate the lessons I learned while completing this course. And I'm confident that these lessons will forever be beneficial to my knowledge of business. Thank you!" -- Jonathan W.
"Great course. I loved the way it is designed, delivered. I learned a lot. The most important part is that I enjoy every bit of the sessions." -- Robin D.
"This is one of the best courses that I have taken regarding human resources management. It gave a lot of insightful information that other similar courses have missed." -- Tyra W.
"This course was very sufficient in the knowledge of HR. It provided good information about Leadership Programs and Employee Growth, Professional Development, Calling it Quits and Motivation. The information was amazing, as it prepared me to remember rules, policies, and procedures." -- Eldeania S.
View More Testimonials...