Mastering Sales Skills 101
---

$
50.00
no certificate
- OR -
$
75.00
with CEU Certificate*
19

40

10

1.0

1,102

Students

have taken this course
Course Description
Sales are the lifeblood of any business. Every business transaction you have from buying milk at the grocery store to buying your house or investing in new products and services involves sales. "Mastering Sales Skills: How to be a Successful Salesperson" is designed to teach you the principles of the selling process so you can add value to your company or organization from day one. This course is beneficial to all businesses. This course will assist you in identifying the key traits of a successful sales personality, the critical factors necessary for success in sales, and how small differences can lead to exponential growth. The objective of this course is to offer comprehensive information and lay the foundation for mastering sales skills for a person of any age to apply in any situation for a variety of motives, whether personal or professional in nature.
In this course, you will understand how to sell with purpose, connecting fully to your customer's desires and wants, while understanding the nuts and bolts of a typical sale. This includes learning how to assess a sales opportunity; recognizing a buying cycle and creating an appropriate sales cycle; developing a sales strategy; and navigating competitive and political forces at play. Through this course, you will be able to recognize and seize new opportunities that will put you ahead of intensifying competition. You will learn how to leverage your sales skills in building up a winning team for even more sales. Finally, you will learn about the customer experience and how customer-centric marketing leads to long-term customer loyalty. This course will introduce you to important tools that you can use and utilizes a mixture of sales theory, examples, exercises, quizzes, and optional reading resources for further study.
Completely Online
Self-Paced
Instructor Feedback
6 Months to Complete
24/7 Availability
Start Anytime
PC & Mac Compatible
Android & iOS Friendly
Accredited CEUs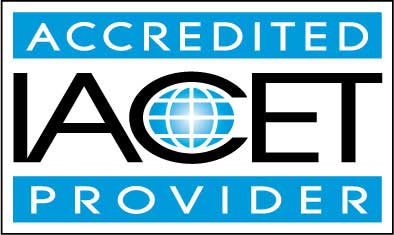 Request More Information

Have a question? Check out our
FAQ
or contact us for more information.
Course Lessons
Lesson 1: Developing a Sales Personality


The best salespeople are individuals who understand, connect with, and engage this basic need in people.
39

Total Points
Lesson 1 Video
Review Article: A Sales Personality
Take Poll: Sales Skills
Complete Assignment: An Introduction
Complete: Lesson 1 Assignment
Complete: Lesson 1 Exam
Lesson 2: Why Confidence Makes the Difference


Confidence is directly related to having a positive mental attitude.
34

Total Points
Lesson 2 Video
Review Article: Build Your Sales Confidence
Complete: Lesson 2 Assignment
Complete: Lesson 2 Exam
Lesson 3: Seven Critical Factors for Success in Sales


In this lesson, you will learn how buyers buy, touching upon seven critical factors. You will learn more extensively about prospecting and building rapport.
35

Total Points
Lesson 3 Video
Review 2 Articles: 10 Laws of Sales Success; Tips for Sales Success
Complete: Lesson 3 Assignment
Complete: Lesson 3 Exam
Lesson 4: How Small Differences Accelerate Growth


When you become just a bit better in one part of your selling process, your entire selling process will improve.
34

Total Points
Lesson 4 Video
Review 2 Articles: 10 Sales Tips; Breaking into a New Industry
Complete: Lesson 4 Assignment
Complete: Lesson 4 Exam
Lesson 5: Knowing What You Have


Having enough credibility enables you to overcome an enormous amount of skepticism.
35

Total Points
Lesson 5 Video
Review 2 Articles: Should Clients Trust Your Sales Pitch?; Do a Sales Job on Yourself
Complete: Lesson 5 Assignment
Complete: Lesson 5 Exam
Lesson 6: Visualizing the Sale


Part of developing a positive mindset involves visualizing your successful sales.
33

Total Points
Lesson 6 Video
Review Article: 12 Tips for Using Psychology
Take Poll: Visualization
Complete: Lesson 6 Assignment
Complete: Lesson 6 Exam
Lesson 7: Helping Others Get What They Want


To help others get what they want, it is helpful to identify what the needs of your prospect are and then present effective solutions.
34

Total Points
Lesson 7 Video
Review 2 Articles: Sell More with a Two Step Approach; Knowing the Questions to Ask
Complete: Lesson 7 Assignment
Complete: Lesson 7 Exam
Lesson 8: Knowing the Nuts and Bolts of a Sale


Every salesperson must know the basic reasons affecting the customer's experience, the product, or service itself, and how to align the product or service as the perfect solution to the customer's need or problem.
35

Total Points
Lesson 8 Video
Review 2 Articles: 8 Steps to a Successful Sales Call; 4 Steps to Closing More Sales
Complete: Lesson 8 Assignment
Complete: Lesson 8 Exam
Lesson 9: Overcoming Objections


Successful salespeople face twice as many objections as non-successful salespeople.
33

Total Points
Lesson 9 Video
Review Article: Overcoming Common Objections
Complete: Lesson 9 Assignment
Complete: Lesson 9 Exam
Lesson 10: Knowing What Questions to Ask


The best salespeople ask questions often. The very best salespeople are the most skillful and artful at asking questions.
35

Total Points
Lesson 10 Video
Review 2 Articles: 30 Open-Ended Questions; Answering Tough Sales Questions
Complete: Lesson 10 Assignment
Complete: Lesson 10 Exam
Lesson 11: Successful Closing Techniques: Part 1


How can your prospect use or benefit from the process or service that you offer? Being able to prove that benefit is the critical success factor in getting the order.
34

Total Points
Lesson 11 Video
Complete: Lesson 11 Assignment
Complete: Lesson 11 Exam
Lesson 12: Successful Closing Techniques: Part 2


Closing techniques are varied and dependent upon the prospect and situation.
35

Total Points
Lesson 12 Video
Review 2 Articles: Closing Techniques; 6 Steps to Closing
Complete: Lesson 12 Assignment
Complete: Lesson 12 Exam
Lesson 13: Build Your Team for More Sales


There is a large cost associated with maintaining a sales force, and since sales directly link to profitability, many companies strive to maximize sales force effectiveness.
30

Total Points
Lesson 13 Video
Review 2 Articles: Building Sales Team for Start-Ups; Building a Sales Team
Complete: Lesson 13 Assignment
Complete: Lesson 13 Exam
Lesson 14: Recruiting for Talent


Sales are essential to running a business, and having the right sales team makes all the difference.
34

Total Points
Lesson 14 Video
Review Article: Hiring a Sales Team
Complete: Lesson 14 Assignment
Complete: Lesson 14 Exam
Lesson 15: Designing a Winning Sales Culture


Designing a winning sales culture begins with cultivating positive customer relationships.
35

Total Points
Lesson 15 Video
Review Article: Creating a Successful Sales Culture
Complete: Lesson 15 Assignment
Complete: Lesson 15 Exam
Lesson 16: Adapting, Allocating, and Retaining Sales Success


Achieving sales success is very satisfying. Yet maintaining this success requires adaptation, purposeful allocation of resources, and the ability to set and achieve goals.
34

Total Points
Lesson 16 Video
Review 2 Articles: Personal Goal Setting; 5 Elements of a Sales Relationship
Take Poll: Sales Goals
Complete: Lesson 16 Assignment
Complete: Lesson 16 Exam
Lesson 17: Customer Experience


Social media is dynamic and changing, allowing both salespeople and customers to interact in new and novel ways.
33

Total Points
Lesson 17 Video
Review 2 Articles: Coordinating Sales and Marketing; Active Listening
Complete: Lesson 17 Assignment
Complete: Lesson 17 Exam
Lesson 18: Tools of the Trade


In this lesson, you will learn some of the tools that you can use as a salesperson.
34

Total Points
Lesson 18 Video
Review Article: 5 Ways Social Media Can Generate Sales
Complete: Lesson 18 Assignment
Complete: Lesson 18 Exam
Lesson 19: Conclusion


This course also has introduced the major business principles covering the sales profession that span all disciplines and fields of interest.
109

Total Points
Lesson 19 Video
Review 2 Articles: Secrets of Sales Success; Sales Team Lessons
Take Poll: What is your opinion of this course?
Take Survey: Program Evaluation Follow-up Survey (End of Course)
Complete: Lesson 19 Assignment
Complete: Lesson 19 Exam
Complete: The Final Exam
Additional Course Information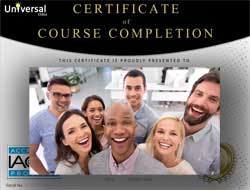 Document Your Lifelong Learning Achievements

Earn an Official Certificate Documenting Course Hours and CEUs
Verify Your Certificate with a Unique Serial Number Online
View and Share Your Certificate Online or Download/Print as PDF
Display Your Certificate on Your Resume and Promote Your Achievements Using Social Media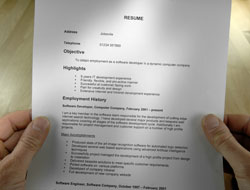 Course Title:
Mastering Sales Skills 101
Languages:
English - United States, Canada and other English speaking countries
Category:
Course Type:
Entrepreneurial
Grading Policy:
Earn a final grade of 70% or higher to receive an online/downloadable CEU Certification documenting CEUs earned.
Assessment Method:
Lesson assignments and review exams
Duration:
Continuous: Enroll anytime!
Choose Your Subscription Plan
Learning Outcomes
By successfully completing this course, students will be able to:
Know developing a sales personality.

Describe why confidence makes the difference.

Describe seven critical factors for success in sales.

Describe how small differences accelerate growth.

Know knowing what you have as far as the necessary skills to be a successful salesperson.

Describe visualizing the sale.

Know helping others get what they want.

Describe knowing the nuts and bolts of a sale.

Describe techniques for overcoming objections.

Know knowing what questions to ask.

Define successful closing techniques.

Know successful closing techniques.

Identify ways to build your team for more sales.

Describe techniques for recruiting for talent.

Recognize how to design a winning sales culture.

Identify ways for adapting, allocating, and retaining sales success.

Know the customer experience, and

Demonstrate mastery of lesson content at levels of 70% or higher.