Online Class: Lean Management
This Lean Management course offers a practical introduction to lean management principles and techniques that you can immediately implement in your organization to make it more efficient and profitable.
---

$
70.00
no certificate
- OR -
$
95.00
with CEU Certificate*
Start Right Now!
$95.00
(with CEU Certificate)
---
Taking multiple courses? Save with our
platinum program
.
12

14

759

Students

have taken this course

7

0.7
Unveiling the Power of Lean Management: Transforming Businesses One Principle at a Time
Dive into the transformative world of Lean Management with our meticulously curated course that promises not just theoretical insights but hands-on, real-world applications. As global businesses evolve, the need for agility, efficiency, and adaptability becomes paramount. Lean Management, with its genesis in lean manufacturing, stands as a beacon, guiding firms to navigate challenges, minimize wastage, and amplify productivity.
Why Choose Our Lean Management Course?:
Comprehensive Overview:

Embark on an explorative journey that delves deep into the core techniques of lean manufacturing, coupled with actionable insights on integrating them seamlessly into various business milieus.

Empowered Decision Making:

Equip yourself with a profound understanding of lean management. This course empowers leaders and managers with the discernment to evaluate the applicability of lean techniques, gauge their relevance, and fine-tune them for optimal synergy in distinct business landscapes.

Customizable Lean Toolkit:

While Lean Management presents an array of tools and principles, not all may resonate with every business model. Our course is designed to help you cherry-pick, customize, and apply the principles that align best with your business vision and operational intricacies.
Who Should Enroll?:
Wide Spectrum of Professionals:

Whether you're in service, retail, public organizations, or ensconced in the heart of manufacturing, our course welcomes professionals from all domains. Be it managerial roles or non-managerial, the insights offered promise universal applicability.

Aspiring Scholars:

Students vested in processing engineering or business studies, this is your gateway to understanding the real-world implications of theories, making you industry-ready and future-forward.
As the business world teeters on the precipice of unprecedented challenges, Lean Management emerges as the compass, steering organizations towards efficiency, resilience, and sustainable growth. Don't just be a spectator; immerse yourself in this transformation. Embrace Lean, embody efficiency, and be the catalyst of change your organization needs.
Are you ready to redefine business excellence? Join us, and let's craft the future of Lean Management together!
Completely Online
Self-Paced
Printable Lessons
Full HD Video
6 Months to Complete
24/7 Availability
Start Anytime
PC & Mac Compatible
Android & iOS Friendly
Accredited CEUs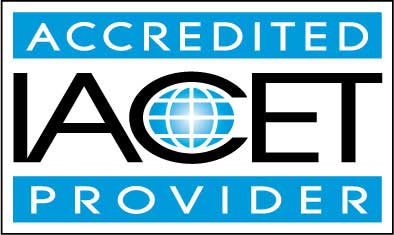 Lesson 1: Introduction to Lean Management: Lean Philosophy and Principles
Lean management is defined as a set of tools, principles, and production techniques that help in identification and elimination of waste through continuous improvements of the production process. Additional lesson topics: The Lean Turnaround: How Business Leaders Use Lean Principles to Create Value and Transform Their Company; The Toyota Way: Several Management Principles from the World's Greatest Manufacturer; Lean Management
11

Total Points
Lesson 1 Video
Lesson discussions: Reasons for Taking this Course
Complete Assignment: Why this Course?
Assessment: Exam 1
Lesson 2: The Concept of Lean Thinking
Lean thinking can be defined as a business plan that aims to offer a new and more effective way of thinking about how to plan business resources (human activities and capital) with the primary goal of delivering maximum value to clients and benefits to society. Additional lesson topics: Introduction to Lean Management; LEAN LESSON ON THE DEADLY WASTES; TAKT TIME: How to Calculate Takt Time Tutorial; Lean Philosophy Section 01: Introduction to Lean Thinking; How to Calculate OEE with John Kravontka, Fuss and O'Neill Manufacturing Solutions
10

Total Points
Lesson 2 Video
Assessment: Exam 2
Lesson 3: Identifying Waste in the Production Process
Standardizing the workplace ensures workspaces are well-organized, such that all forms of inefficiencies, waste, and clutter are identified as early as possible. Additional lesson topics: Learn What 5S is All About and Why It's So Much More Than A Housekeeping Initiative
8

Total Points
Lesson 3 Video
Assessment: Exam 3
Lesson 4: Value Stream Mapping
Value stream mapping is a visual tool that aids businesses to plot all the tasks needed to receive an order from the client and satisfy it. Additional lesson topics: Ses. 1-6: Value Stream Mapping Basics; Learn How Value Stream Mapping Applies to Any Industry or Process; Value Stream Mapping; Value Stream Mapping Example; The Several Steps of Value Stream Mapping ?Excel Template Practice? Lean Six Sigma
10

Total Points
Lesson 4 Video
Assessment: Exam 4
Lesson 5: Lean Management: Applying Waste Elimination Practices
In this lesson, we will look at lean production practices that can be implemented within an organization's current operations system to eradicate these activities. Additional lesson topics: Learn What Total Productive Maintenance TPM is in this Overview Video; What is Visual Management?; Basic Tools in Quality Control
10

Total Points
Lesson 5 Video
Assessment: Exam 5
Lesson 6: Rethinking Production Flow (Lean Technique)
In this lesson, we will look at a more challenging concept of lean management that, if applied, can transform an organization from a demand push production model to demand pull production, where the organization is only manufacturing products at the rate consumers are demanding them. Additional lesson topics: Lean, Kaizen, and Continuous Improvement; What Does Kaizen and Emptying a Dishwasher Have in Common? Watch this Video to Learn!; Heijunka: Leveling Volume and Mix of Work; Production leveling; Lean Simulation: Takt Time and Line Balancing Takt – Sign
10

Total Points
Lesson 6 Video
Assessment: Exam 6
Lesson 7: Error Proofing
The objective of error-proofing is to prevent a defect from arising and if it is not possible, to detect the defect whenever it occurs. Additional lesson topics: Mistake Proofing: Achieving Zero Defects; Lean Healthcare
10

Total Points
Lesson 7 Video
Assessment: Exam 7
Lesson 8: Push and Pull Systems in Lean Manufacturing
Traditional manufacturing (push systems) focuses on using information about supplies, production and customers to manage materials flow. Additional lesson topics: Lean Simulation: Push vs Pull with Kanban – Manufacturing; Pull vs Push a short animated explanation; Lean Pull vs Push
10

Total Points
Lesson 8 Video
Assessment: Exam 8
Lesson 9: Lean Management and Lean Inventory Management
Lean inventory and supply chain management allows small, medium, and large organizations to improve efficiency and boost profits. Additional lesson topics: LeanStock Inventory Management; Richart Distributors uses xTuple MRP for Lean Inventory Management
10

Total Points
Lesson 9 Video
Assessment: Exam 9
Lesson 10: Total Productive Maintenance
Total productive maintenance (TPM) refers to a holistic approach to production equipment maintenance that endeavors to attain perfect production. Additional lesson topics: Total Productive Maintenance TPM ; Learn What Total Productive Maintenance TPM is in this Overview Video; TPM – Introduction to Total Productive Maintenance
10

Total Points
Lesson 10 Video
Assessment: Exam 10
Lesson 11: Lean Leadership
There is often a missing link in many lean organizations that is the set of leadership structures and behaviors that constitute a lean management system. Additional lesson topics: Lean Leadership Webinar with Robert Martichenko and Walt Miller; Lean Management; Lean Leadership Standard Work
10

Total Points
Lesson 11 Video
Assessment: Exam 11
Lesson 12: The Organization that Renews Itself
Lean principles are mainly applied in operations to eliminate waste, but they also can be applied at managerial level to help the entire organization improve effectiveness and efficiency of its operations.
64

Total Points
Lesson 12 Video
Lesson discussions: End of Course Poll; Course Comments; Program Evaluation Follow-up Survey (End of Course)
Assessment: Exam 12
Assessment: The Final Exam
By successfully completing this course, students will be able to:
Define what Lean Management is and why its important to learn.
Describe the concept of Lean Thinking.
Identify identifying waste in the production process.
Define Value Stream Mapping.
Recognize error proofing.
Describe push and pull systems in lean manufacturing.
Summarize Lean Management and Lean Inventory Management.
Define Total Productive Maintenance.
Demonstrate mastery of lesson content at levels of 70% or higher.
Additional Course Information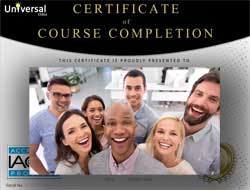 Document Your Lifelong Learning Achievements

Earn an Official Certificate Documenting Course Hours and CEUs
Verify Your Certificate with a Unique Serial Number Online
View and Share Your Certificate Online or Download/Print as PDF
Display Your Certificate on Your Resume and Promote Your Achievements Using Social Media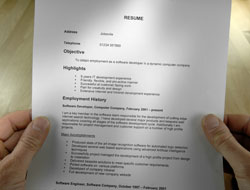 Course Title:
Lean Management
Lessons Rating:
4.7 / 5 Stars (647 votes)
Languages:
English - United States, Canada and other English speaking countries
Category:
Availability:
This course is online and available in all 50 states including: California, Florida, Georgia, Illinois, New York, Pennsylvania, Ohio, and Texas.
Last Updated:
February 2023
Course Type:
Self-Paced, Online Class
Grading Policy:
Earn a final grade of 70% or higher to receive an online/downloadable CEU Certification documenting CEUs earned.
Assessment Method:
Lesson assignments and review exams
Course Fee:
$95.00 U.S. dollars
Choose Your Subscription Plan
"The course was much better than I expected. It was very helpful to my present job search in providing method to gather information, foster improvement and be an agent of change in a manner that empowers others." -- Victor R.
"This course has been, and will continue to be, extremely helpful. Although not everyone will need to be experts or certified in Lean, everyone can learn from this process and effectively apply it, with few exceptions, in any business." -- John F.
"I found this course to be very helpful, and was very happy to realize my company has embarked on this journey of improvement. I can see the value in 'Lean Management' practices, and have a clearer understanding of how I can participate in my company's future success. Well worth the time and effort to take this class!" -- Greg H.
"Wow, I really learned a lot about how to re-structure the way I delegate work and following up with employees. Thanks for the great course!" -- Jim B.
"This course was pretty well involved. I can tell I learned a good deal of new techniques, but more importantly a better mindset for operating a business that would ultimately deliver more value to the customer and myself. Overall this course is very good for anyone learning Lean Practices. I recommended the course to others at my work." -- Matthew H.
"This course was very challenging but I learned a lot!" -- Alexander H.
"This course hit all the high points to properly teach me all the LEAN principals." -- James R.
"This was very informative. I look forward to using what I learned to my tasks at work." -- Desmond M.
"Great course. I learned a lot." -- Robert C.
"It was very helpful." -- George G.
View More Testimonials...