Online Class: Babysitting 101
---

$
50.00
no certificate
- OR -
$
75.00
with CEU Certificate*
10

17

2,113

Students

have taken this course

3

0.3
This course is designed to provide beginning babysitters with advice and tips for caring for kids of all ages. Parents want their children to have the best babysitter they could find. This course is written to allow a first time babysitting to know how to prepare and market themselves, how to interview and get the job and finally how to function safely and effectively after getting a babysitting position.
The course also teaches how knowledge and good planning can make you a successful babysitter and discusses all aspects of safety not only for the children but also for yourself.
Babysitters need a lot of knowledge on caring for babies and children before they jump into babysitting. Use this course as a stepping stone into your career and then enhance your knowledge by taking a First Aid and Cardiopulmonary Resuscitation (CPR) course offered by the Red Cross.
You may have often heard the phrase, "What you don't know can't hurt you," or "Ignorance is bliss." However, in today's high tech world, knowledge is the key to success, and people with knowledge are in demand. Whether you are a scientist, doctor, mechanic, or babysitter, having the right knowledge is very important.
Very simply, knowledge can be defined as: things you need to know before you can do something. For example, before you can drive, you need to have someone give you driving lessons. Driving lessons give you the practical knowledge and training to pass your driving test, and become a good driver.
Similarly, this course will give you the practical knowledge to put together your own recipe for success as a great babysitter.
Becoming a Great Babysitter
To become a great babysitter, you need to know about everything in this course. Each section of the course will take you through these important facts. Here are some of them:
1. Important qualities you need to have as a great babysitter, and how to get these skills.
2. To be a successful babysitter, you need to know your responsibilities, and also the responsibilities of the people hiring you. You also need to know how to make sure both you and the adults hiring you live up to these responsibilities.
3. You need to know how to prepare and present yourself, and how to interview adults to get all the information necessary to help you do a great job.
4. You need to understand that the children's safety, and your personal safety, are most important while babysitting.
5. You need to know how to feed, dress, bath, play, console, discipline, and take care of minor cuts or bruises, as well as any major emergencies that might arise while you are in charge.
6. You need to know how to handle any special circumstances you may have with the child's parents, how much to charge, and how to collect your money.
How This Course Works

This course helps you remember things by making you think about them, then helps you plan a course of action, and finally, helps to put your plan into action.
Thinking About Becoming a Babysitter
Think of why you want to be a babysitter.
Do you like caring for kids?
What ages of kids do you want to care for?
Infants (not recommended if you are under 18 years old)
Toddlers (ages 1-2)
Preschoolers (ages 3-4)
School age (age 5 and older)
Can you balance your school work and babysitting?
Will babysitting affect your school work?
What types of children will you be able to handle, and perhaps do your school work at the same time you are babysitting them?
Can you balance your social life and babysitting?
Are you willing to sacrifice spending time with friends, going to the mall, or other social activities?
Can you take a babysitting or first aid course?
Again, will it affect your school work or social life?
Think about the qualities of a babysitter:
Are you responsible around the house? People will leave not only their children, but their homes, in your care and you must be responsible to make sure the children are taken care of, and everything in the home is the way the parents left it when they return.

Are you safety conscious? The safety of the child, and your personal safety, are very important when you are a babysitter.

Can you put the needs of the kids before your own? You will often need to put the needs of an unhappy child before your personal need to finish your homework assignment.

Can you handle problems with discipline? You may have to be the peace maker between quarreling siblings without taking sides, or discipline children for not doing what you ask them to.

Can you respect people's privacy? Remember, you will be in their homes and should keep away from drawers, e-mail and other personal information.

Do you panic easily? Or are you able to handle emergencies in a calm manner?
Think About It
Think of the types of kids you want to babysit. (Infants, toddlers, or children)
Remember, you may not be allowed to babysit infants if you are under 18 years of age.
Try to remember the qualities of your own babysitters. What did you like and dislike about them?
Most Important
Think about the real reasons you want to babysit.
Is it simply to earn pocket money? Remember, babysitting is not easy, and if this is your only motivation for taking on the job, this may not be the best job to be involved in.
Write It Down

Put your thoughts down on paper as bullet points, similar to what this course is doing. It will help you remember things when you have to discuss them with someone, and also when you go to the next step, which is your plan.
Things to Consider
Now that you have thought things over and decided that babysitting is really what you want to do, you can put together a plan of action. However, before you begin planning, discuss your thoughts with your parents if you're under 18 because:
You may need to have your parents' permission to babysit if you are under 18 years of age.
You will need dependable adults to support you in case of an emergency while babysitting.
You may need transportation from your home to your babysitting location.
You may need to know some of the laws governing babysitting that apply to your area.
You may want to take a babysitting course, like the one offered by the American Red Cross, and will need your parents to enroll you in it.
You may have to buy a babysitting toolkit and want your parents to help you get it.
Once you have gotten your parents' approval, you are ready to start on your next phase -- the plan -- which we will talk about in this course as well.
Having the right knowledge and skills is a big plus in making you a great babysitter that everyone wants to hire. Thinking, planning, and finally, working according to your plan, is the best way to meet your goal. This lesson introduced you to the basics of what you need to think about, know, and discuss with your parents before you begin to put your babysitting plan together.
Completely Online
Self-Paced
Printable Lessons
Full HD Video
6 Months to Complete
24/7 Availability
Start Anytime
PC & Mac Compatible
Android & iOS Friendly
Accredited CEUs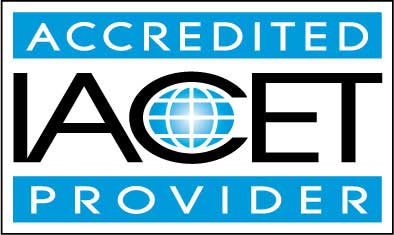 Lesson 1: Babysitting Basics
Welcome to the babysitting course, and congratulations. By taking this course, you are giving yourself a head start in learning about the challenges of babysitting, and how to overcome them.
16

Total Points
Lesson 1 Video
Take Poll: Babysitting
Take Survey: Reasons for Taking this Course
Complete: Lesson 1 Assignment: Thinking and Planning
Complete: Lesson 1 Quiz: Babysitting Basics
Lesson 2: A Babysitter's Plan
The last lesson discussed what you needed to think about, and to do, to become an effective babysitter. This lesson talks about putting a plan together, and learning the things you need to know to become a good babysitter.
16

Total Points
Lesson 2 Video
Take Poll: Age Range
Complete: Lesson 2 Assignment: Getting Started
Complete: Lesson 2 Quiz: A Babysitters Plan
Lesson 3: The Interview
In the last lesson, you learned how to prepare and market yourself as a babysitter. This lesson talks about the next step in the process -- the interview -- and what you need to say and do to get the job.
14

Total Points
Lesson 3 Video
Take Poll: Pay Range
Complete: Lesson 3 Quiz: The Interview
Lesson 4: Becoming the Babysitter
In the last lesson, you learned how to successfully interview for the job of a babysitter. This lesson discusses what to do, and what not to do, when you are in charge of taking care of children -- and how to practice what you have learned in previous les
13

Total Points
Lesson 4 Video
Take Poll: Siblings
Complete: Lesson 4 Quiz: Becoming the Babysitter
Lesson 5: Activities and Discipline
In the last lesson, you learned what to do, and what not to do, while you are in charge. This lesson discusses activities you can share with the kids, and how to handle discipline problems with kids of all ages.
17

Total Points
Lesson 5 Video
Complete: Lesson 5 Assignment: Handing Discipline
Complete: Lesson 5 Quiz: Activities and Discipline
Lesson 6: Indoor Safety and Security
One of the goals of this course has been to emphasize safety in all aspects of babysitting. This lesson is all about indoor safety, and things you should look out for and do to prevent accidents while babysitting.
15

Total Points
Lesson 6 Video
Complete: Lesson 6 Quiz: Indoor Safety and Security
Lesson 7: Outdoor Safety and Security
This lesson looks at safety and security of yourself and the children in your care when you are outdoors. Just as you should be watchful about things that could cause you and the kids harm indoors, the outdoors can be even more dangerous.
15

Total Points
Lesson 7 Video
Complete: Lesson 7 Quiz: Outdoor Safety and Security
Lesson 8: Caring for Kids - Feeding
This lesson is about food preparation for kids of different ages,the dos and don'ts of feeding, and food safety. As a babysitter, you should know how to prepare simple meals for both toddlers and older children.
17

Total Points
Lesson 8 Video
Complete: Lesson 8 Assignment: Feeding Toddlers
Complete: Lesson 8 Quiz: Caring for Kids- Feeding
Lesson 9: Caring for Kids - Bath and Nap Time
This lesson is about the pros and cons of bathing children and putting them to bed. Bath time and nap time can be quite challenging if you are unprepared. In this Lesson, you will learn how best to handle giving a baby or toddler a bath, including safety.
17

Total Points
Lesson 9 Video
Complete: Lesson 9 Assignment: Bed Time
Complete: Lesson 9 Quiz: Caring for Kids - Bath and Nap Time
Lesson 10: Special Circumstances
The final lesson in this course discusses the special circumstances you may have to handle as a babysitter. It covers basic first aid, caring for sick kids, collecting your payment, and many other topics you need to know about as a babysitter.
42

Total Points
Lesson 10 Video
Take Poll: Final Course Poll - Your Opinion
Take Survey: Program Evaluation Follow-up Survey (End of Course)
Complete: Lesson 10 Assignment: The Whole Picture
Complete: Lesson 10 Quiz: Special Circumstances
Complete: The Final Exam
By successfully completing this course, students will be able to:
Describe the basic functions of a babysitter.

Summarize the babysitting plan.

Demonstrate how to conduct an interview.

Describe the processes involved in becoming a babysitter.

Summarize the appropriate activities a babysitter should utilize.

Summarize indoor and outdoor safety and security

Summarize the proper methods and procedures for feeding kids, and

Demonstrate mastery of lesson content at levels of 70% or higher.
Additional Course Information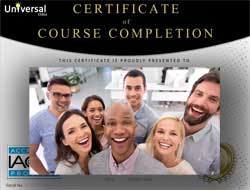 Document Your Lifelong Learning Achievements

Earn an Official Certificate Documenting Course Hours and CEUs
Verify Your Certificate with a Unique Serial Number Online
View and Share Your Certificate Online or Download/Print as PDF
Display Your Certificate on Your Resume and Promote Your Achievements Using Social Media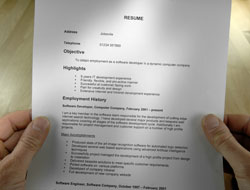 Course Title:
Babysitting 101
Lessons Rating:
4.7 / 5 Stars (2,342 votes)
Languages:
English - United States, Canada and other English speaking countries
Course Type:
How To (Self-Paced, Online Class)
Grading Policy:
Earn a final grade of 70% or higher to receive an online/downloadable CEU Certification documenting CEUs earned.
Assessment Method:
Lesson assignments and review exams
Duration:
Continuous: Enroll anytime!
Choose Your Subscription Plan
"This course has helped me with knowledge of the proper forms needed/and where I can go to take my cpr/hymelich training....I found the instructor to be very friendly and professional." -- teresa F.