Online Class: Anger Management Techniques
This insightful anger management course will help you learn how to recognize, manage and control your anger before it takes control of your actions and life.
---

$
70.00
no certificate
- OR -
$
95.00
with CEU Certificate*
Start Right Now!
$95.00
(with CEU Certificate)
---
Taking multiple courses? Save with our
platinum program
.
10

16

7,871

Students

have taken this course

5

0.5
Manage Your Anger: A Comprehensive Online Course
Do the aftereffects of unrestrained anger leave you grappling with regret or damaged relationships? If so, our meticulously designed online anger management course might be your pathway to finding equilibrium. This course is more than just theoretical knowledge; it provides actionable techniques and holistic understanding, acting as a guide to reclaim control over one's reactions.
Understanding Anger
At its core, anger is an emotional response to external or internal events. It can manifest as a mild irritation or escalate to intense fury. It's essential to remember that anger, in itself, is a natural and sometimes necessary emotion. However, the real concern arises when this emotion results in aggressive, violent, or disruptive behaviors.
Anger often stems from unmet expectations, whether they're related to other people's actions, situational outcomes, or even our performance. For instance, consider a scenario where you expect a peaceful drive to work, but instead, you're stuck in a bumper-to-bumper traffic jam. The disparity between expectation and reality can ignite feelings of frustration.
However, it's the outward expression of this anger that can lead to conflicts. Lashing out at a loved one in a heated moment, or engaging in destructive behaviors like property damage, can have long-term consequences on relationships, professional life, and mental well-being.
Delving Deeper: The Many Facets of Anger
Types of Anger: There are distinct forms of anger. Some might stem from feeling threatened, while others arise from perceived injustices or are more personality-driven than situational.

Responses to Anger: Recognizing how one responds to anger is crucial. For some, it's a verbal outburst, while others might resort to physical actions.

Anger in Relationships: Uncontrolled anger can strain relationships. By understanding its origins and manifestations, one can mitigate its impact.

Stress and Anger: Stress can exacerbate anger. Identifying stressors and managing them can significantly reduce unwarranted anger episodes.

Passive Aggressive Behaviors: This is a covert way of expressing anger. Recognizing and addressing such behaviors can improve interpersonal dynamics.

Empathy: Cultivating empathy can be a buffer against unwarranted anger. Understanding others' perspectives can reduce misunderstandings and conflicts.
Tools & Techniques
Control Mechanisms: Learn proven strategies to regulate anger episodes and prevent them from escalating.

Relaxation Techniques: Incorporate breathing and relaxation exercises to reduce the intensity of anger.

Seeking Professional Help: Recognize when it's time to seek expert intervention and the available resources.
Why Take This Course?
If anger is the default response to trivial irritants or is affecting your personal and professional life adversely, it's a sign that intervention is needed. The repercussions of unchecked anger extend beyond the individual. It affects families, friendships, workplaces, and communities.
Our course equips you with knowledge, resources, and techniques to break the cycle of reactive anger. By fostering self-awareness and teaching control methods, we aim to help participants lead a balanced, fulfilling life.
In Conclusion
Anger, when understood and managed, can be transformed from a disruptive force to a constructive one. Our course aims to be that transformative tool, guiding you towards understanding, acceptance, and effective management of this potent emotion. Join us, and take the first step towards a harmonious, balanced life.
Completely Online
Self-Paced
Printable Lessons
Full HD Video
6 Months to Complete
24/7 Availability
Start Anytime
PC & Mac Compatible
Android & iOS Friendly
Accredited CEUs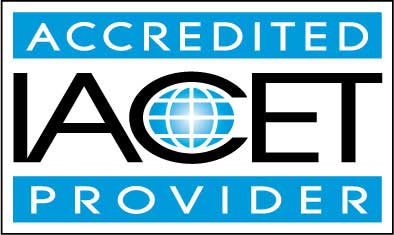 Lesson 1 - The Basics of Anger
Anger is a normal, natural emotion, and without it we would be less able to defend ourselves when needed. However, our physical reaction to anger, and the way we express anger, can sometimes become a problem.
22

Total Points
Lesson 1 Video
Lesson discussions: Anger Management Course; Reasons for Taking this Course
Complete: Lesson 1 Assignment
Assessment: Lesson 1 - The Basics of Anger
Lesson 2 - Area Responses to Anger
Anger is an emotion that elicits responses from three areas: physical, physiological, and cognitive. Additional lesson topics: How to Express Anger in a Positive and Healthy Way
19

Total Points
Lesson 2 Video
Assessment: Lesson 2 - Area Responses to Anger
Lesson 3 - Identifying Anger
Recognizing your anger requires you to do a little self-exploration to determine what kinds of things make you angry, how you have been taught to handle anger, and why you feel provoked to anger in certain circumstances. Additional lesson topics: The Main Causes of Your Irrational Anger
21

Total Points
Lesson 3 Video
Complete: Lesson 3 Assignment
Assessment: Lesson 3 - Identifying Anger
Lesson 4 - Controlling Anger
Repressing anger is not the same as calming yourself in a positive way and working through your anger. Repressed anger can manifest itself in both psychological and physical ways and can cause stress, high blood pressure, and frustration.
20

Total Points
Lesson 4 Video
Assessment: Lesson 4 - Controlling Anger
Lesson 5 - Developing Empathy
Empathy is having the ability to feel or understand what someone else is feeling. By developing your ability to feel empathy, you may be able to diffuse your anger and angry reactions, because you will understand what the other person is feeling. Additional lesson topics: Dr. Robert Brooks on Empathy; How Empathy Can Reduce Your Anger; Five Steps to Calm Anger with Empathy
21

Total Points
Lesson 5 Video
Complete: Lesson 5 Assignment
Assessment: Lesson 5 - Developing Empathy
Lesson 6 - Passive Aggressive Behavior
Passive aggressive behavior is a coping mechanism that people use to handle their anger. On the outside, they seem friendly, cooperative, and willing, but on the inside they are seething and resort to sabotage. Additional lesson topics: Passive-Aggressive Behavior; Aggressive Personalities
21

Total Points
Lesson 6 Video
Complete: Lesson 6 Assignment
Assessment: Lesson 6 - Passive Aggressive Behavior
Lesson 7 - Stress
Stress is the mental and physical reaction to the daily pressures of life. The relationship between stress and anger is undeniable. There are things you can do to reduce stress both mentally and physically. Additional lesson topics: Using Exercise to Beat Stress
20

Total Points
Lesson 7 Video
Lesson discussions: Stress Level
Assessment: Lesson 7 - Stress
Lesson 8 - Anger in Key Relationships
The people we love the most are often the ones who anger us the most. We can have angry feelings toward parents, children, siblings, and spouses. Open communication is the most important way to handle anger in your closest relationships. Additional lesson topics: How to Handle Anger Through Proper Communication
21

Total Points
Lesson 8 Video
Complete: Lesson 8 Assignment
Assessment: Lesson 8 - Anger in Key Relationships
Lesson 9 - Professional Help
Sometimes, no matter how hard we try, we are unable to handle anger on our own. When that happens, seek a licensed professional counselor or anger management therapist to help you learn effective ways to manage your anger. Additional lesson topics: National Anger Management Association; How to Know If You Need Anger Management
19

Total Points
Lesson 9 Video
Assessment: Lesson 9 - Professional Help
Lesson 10 - Breathing and Relaxation Exercises
Breathing exercises can make you dizzy or lightheaded, so be careful and use caution. If a specific exercise recommends sitting to perform it, it is important that you comply.
17

Total Points
Lesson 10 Video
Lesson discussions: Anger and Stress Management; Course Comments; Program Evaluation Follow-up Survey (End of Course)
Complete: Lesson 10 Assignment
Assessment: Lesson 10 - Breathing and Relaxation Exercises
By successfully completing this course, students will be able to:
Identify what anger is.
Recognize area responses to anger.
Perform variety of methods to control anger.
Develop empathy.
Recognize different forms of passive aggressive behavior.
Identify stress factors that cause anger.
Recognize the use of anger in key relationships.
Identify when to seek professional help.
Utilize breathing and relaxation exercises to better control anger and outbursts.
Demonstrate mastery of lesson content at levels of 70% or higher.
Additional Course Information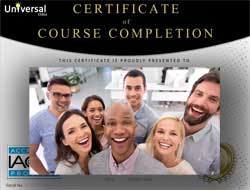 Document Your Lifelong Learning Achievements

Earn an Official Certificate Documenting Course Hours and CEUs
Verify Your Certificate with a Unique Serial Number Online
View and Share Your Certificate Online or Download/Print as PDF
Display Your Certificate on Your Resume and Promote Your Achievements Using Social Media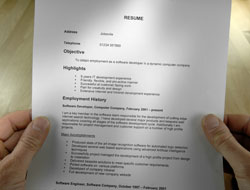 Course Title:
Anger Management Techniques
Lessons Rating:
4.4 / 5 Stars (5,883 votes)
Languages:
English - United States, Canada and other English speaking countries
Availability:
This course is online and available in all 50 states including: California, Florida, Georgia, Illinois, New York, Pennsylvania, Ohio, and Texas.
Course Type:
Self-Paced, Online Class
Grading Policy:
Earn a final grade of 70% or higher to receive an online/downloadable CEU Certification documenting CEUs earned.
Assessment Method:
Lesson assignments and review exams
Instructor:
UniversalClass Instructional Team
Course Fee:
$95.00 U.S. dollars
Choose Your Subscription Plan
"I really enjoyed this course. I thought it was very informative about what anger management is and how to reduce your anger and stress. It helped me become more self-aware of my expectations and the journal exercises were further helpful to be able to communicate some of my issues." -- Erin J.
"I am very thankful for the opportunity to take this course and feel that it was very helpful in teaching ways to recognize and deal with my anger in the future." -- Tony M.
"I think this course is great. Every lesson is laid out in a way that is easy to navigate. Very informative." -- Erin G.
"I think this course was amazing and I think the breathing steps and how to take care of stress was very helpful." -- Kiara W.
"This course was very helpful. I now have the tools I need to address my anger in a healthier way. Complete eye opener! Thank you!" -- Tracy H.
"I enjoyed the course very much , I did find it challenging at times, as it's the very first self help course that I've ever done...I'm very happy with the outcome and how I feel. I believe the course has helped and improved my anger issues and state of mind. Thank you." -- John L.
"The course was great I learned so many things that I did not knew before and I also learned about myself, what caused me to be angry and what steps should I take to control it. I think I am more equipped with the tools I needed to control and handle my anger through this course,tkank you." -- Harsimran P.
"The course, for me, was reflective, offering new insights to control of anger issues. I thought, overall, the course met its desired outcomes." -- George P.
"Yes this is a very well explained course and every thing is explained in good detail and easy to understand with good examples. It was really very helpful in giving me a insight about my own anger and helped to understand myself better I can definitely enjoy the benefits of this course. Thank you very much." -- Steven P.
"Very good as it allows me to understand about passive-aggressive behavior which relates to what happen in my life and how I've responded in fits of anger. Thank you with appreciation." -- Cindy juliana R.
View More Testimonials...