Preventing Workplace Harassment
---

$
50.00
no certificate
- OR -
$
75.00
with CEU Certificate*
15

16

212

Students

have taken this course

7

0.7
There are numerous issues that can occur in the workplace and cause problems. Some of them are based in management practices, some are related to the clients, others to the work itself…and then there are those that involve relationship and interactions amongst the staff. Not everyone is going to get along, and while that doesn't always mean that a problem can arise, there is the possibility that things can turn especially worrisome. One of the worst issues that can arise between staff members in a business is workplace harassment.
Harassment and bullying are such common occurrences in today's society that it's not unsurprising to hear that they can cause a problem at work. When there are instances of harassment in the workplace, there can be severe consequences for all involved. The distress amongst the employees that harassment causes can damage a business in terms of its performance and reputation. For many, preventing workplace harassment is a necessity for keeping the peace and keeping things running smoothly. This course will explore the options a business has for preventing workplace harassment. Some of the topics will include:
Harassment Types--There is a lot that can be considered as harassment. It takes on many different forms, which can make it hard for business leaders to adequately take action against harassment. This section will look at the different forms of harassment and how they can be identified.
Legal Elements--Harassment is illegal and the laws involved need to be taken seriously. This section will look at what those laws are and what business leaders need to know about them regarding prevention measures.
Actions--In addition to preventing harassment, you also need know how to deal with existing cases in the workplace. This section will provide the tools and resources that can help.
This is just a small sample of what you can expect in this course. Take on the challenge to day and do what you can to prevent workplace harassment!
Completely Online
Self-Paced
6 Months to Complete
24/7 Availability
Start Anytime
PC & Mac Compatible
Android & iOS Friendly
Accredited CEUs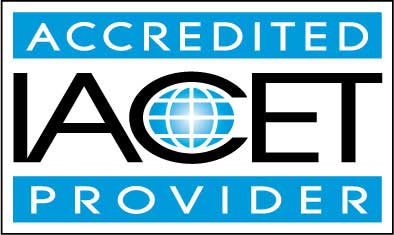 Lesson One - What Is Workplace Harassment?
If you have any intent of working with others in any kind of environment, then you need to be aware of workplace harassment and what it entails. Understanding the circumstances that allow it to occur and thrive, who is impacted by instances, and what actions can be taken when it happens can be incredibly beneficial to everyone involved. Such information will be outlined in this lesson and throughout this course.
10

Total Points
Review 2 Articles: Definition of Workplace Harassment; Identifying the Different Types of Workplace Harassment
Take Survey: Reasons for Taking this Course
Complete: Lesson 1 Quiz
Lesson Two - Identifying Characteristics of Workplace Harassment
While those characteristics are valid, there are more that can be used to identify instances of workplace harassment that may not be so easily recognizable. Too many of the identifying characteristics of harassment listed in this lesson have been normalized, so it can be difficult to immediately recognize them for what they are.
10

Total Points
Review 2 Articles: Guide to Identifying and Dealing with Workplace Harassment; Signs to Identifying Workplace Harassment
Complete: Lesson 2 Quiz
Lesson Three - Hostile Environment
This lesson will look at what occurs with hostile environments and the specific markers you can look for.
10

Total Points
Review 3 Articles: What Makes a Work Environment Hostile?; When Does a Workplace Qualify as Being Hostile?; Top Nonexistent Law That Will Get You Fired: Hostile Work Environment
Complete: Lesson 3 Quiz
Lesson Four - Retaliation
This lesson will look at retaliation in the workplace and its legal standing as a form of harassment.
10

Total Points
Review 3 Articles: Workplace Retaliation: What Are Your Rights?; Psychology: what is workplace retaliation; Legal Options of Workplace Retaliation
Complete: Lesson 4 Quiz
Lesson Five - Quid Pro Quo
This lesson will explore what is involved in quid pro quo harassment, a little bit of its history, and the circumstances that make it possible.
10

Total Points
Review 2 Articles: The meaning and origin of the expression: Quid pro quo; Office of Equity, Diversity and Compliance
Complete: Lesson 5 Quiz
Lesson Six - Sexual Harassment
This lesson will take an in-depth look at sexual harassment in the workplace and what is involved when it happens.
10

Total Points
Review 4 Articles: Definition of Sexual Harassment; Facts about Sexual Harassment; Examples of Sexual and Non-Sexual Harassment; Causes of Sexual Harassment
Complete: Lesson 6 Quiz
Lesson Seven - Discrimination
This lesson will look at the different types of discrimination that are possible. These are particular areas or demographics that may be the basis or motivation behind an instance of harassment.
10

Total Points
Review 3 Articles: Types of Workplace Discrimination With Examples; Discrimination in the Workplace; Proving Discrimination
Complete: Lesson 7 Quiz
Lesson Eight - The Perpetrators of Workplace Harassment
This lesson will look at who the perpetrators of workplace harassment are and what causes them to harass others. Additional topics will include how such information can be used in prevention efforts and what actions should NOT be taken using that same information.
10

Total Points
Complete: Lesson 8 Quiz
Lesson Nine - The Role of Industry and Occupations
This lesson will explore the possible influence that industry and occupation might have upon harassment and the associated circumstances. Topics will also include the industries and professions that are more susceptible to harassment and possible theories as to why that is.
10

Total Points
Review 3 Articles: Workplace Harassment Still a Major Problem Experts Tell EEOC at Meeting; DOL Workplace Violence Program ? Appendices; Bureau of Statistics
Complete: Lesson 9 Quiz
Lesson Ten - Rights and Responsibilities
Whether or not harassment will ever occur in your workplace or even in a situation where you are involved, it is best to understand what rights and responsibilities you have.
10

Total Points
Review 3 Articles: Your Rights Against Workplace Discrimination and Harassment; What HR must do when customers harass employees; Employers bear wide responsibility to prevent workplace harassment
Complete: Lesson 10 Quiz
Lesson Eleven - The Legalities Of Workplace Harassment
Unless you are a lawyer or are somehow familiar with the legal system, navigating the legalities associated with workplace harassment can be a bit complicated or overwhelming.
10

Total Points
Review 3 Articles: Is Workplace Bullying Illegal?; Frequently Asked Questions about Bullying; Properly Investigating Complaints of Harassment
Complete: Lesson 11 Quiz
Lesson Twelve - Prevention Measures
This lesson will look at the different prevention measures that can be implemented into the workplace. They can be customized and applied to any environment, industry, and business necessary.
10

Total Points
Review 3 Articles: Steps For Effective Workplace Harassment Prevention; Guidelines on the prevention of workplace harassment; Employers Must Enforce Policies Uniformly
Complete: Lesson 12 Quiz
Lesson Thirteen - Creating A Reporting System
This lesson will look at what needs to be done in order to create an effective internal reporting system for workplace harassment. The discussion will include why it is a necessary component to have in your business, what issues may be involved with it, how to get employees to use it, and how the system should be set up.
10

Total Points
Review 3 Articles: Complying With Workplace Records and Reporting Requirements; How To File a Harassment Claim; Developing a Training Plan for Legal Compliance
Complete: Lesson 13 Quiz
Lesson Fourteen - Taking Action
This lesson will look at the steps that a business can take when addressing an instance of harassment in the workplace. Not all cases will follow these steps and some may require that more be done in order to reach a satisfactory conclusion.
10

Total Points
Review 3 Articles: How to Take Action Against Workplace Harassment; Workplace harassment and discrimination?the importance of taking action; When Can You Sue for Harassment and Emotional Distress?
Complete: Lesson 14 Quiz
Lesson Fifteen - Additional Resources
There are numerous resources available to those who experience harassment in the workplace. Many of them have been mentioned throughout this course and now, in this final lesson, they will be discussed a bit more thoroughly.
70

Total Points
Take Poll: End of Course Poll
Take Survey: Course Comments
Take Survey: Program Evaluation Follow-up Survey (End of Course)
Complete: Lesson 15 Quiz
Complete: The Final Exam
By successfully completing this course, students will be able to:
Determine what workplace harassment is and how to identify its characteristics.

Describe what a hostile environment is and what retaliation constitutes.

Define Quid Pro Quo.

Recognize sexual harassment and discrimination.

Summarize the perpetrators of workplace harassment.

Summarize rights and responsibilities of employees.

Describe the legalities of workplace harassment.

Summarize prevention measures employers can use to prevent workplace harassment.

Create a reporting system.

Determine steps to take action against workplace harassment, and

Demonstrate mastery of lesson content at levels of 70% or higher.
Additional Course Information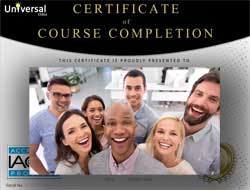 Document Your Lifelong Learning Achievements

Earn an Official Certificate Documenting Course Hours and CEUs
Verify Your Certificate with a Unique Serial Number Online
View and Share Your Certificate Online or Download/Print as PDF
Display Your Certificate on Your Resume and Promote Your Achievements Using Social Media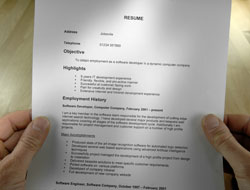 Course Title:
Preventing Workplace Harassment
Lessons Rating:
4.9 / 5 Stars (630 votes)
Languages:
English - United States, Canada and other English speaking countries
Course Type:
Professional Development (Self-Paced, Online Class)
Grading Policy:
Earn a final grade of 70% or higher to receive an online/downloadable CEU Certification documenting CEUs earned.
Assessment Method:
Lesson assignments and review exams
Duration:
Continuous: Enroll anytime!
Choose Your Subscription Plan