Online Class: Gender Sensitivity Training
This course explores a wide range of the deeply held beliefs people have regarding sex and gender and explains how these issues play out in organizations.
---

$
70.00
no certificate
- OR -
$
95.00
with CEU Certificate*
Start Right Now!
$95.00
(with CEU Certificate)
---
Taking multiple courses? Save with our
platinum program
.
15

17

654

Students

have taken this course

6

0.6
Empowerment Through Gender Sensitivity: Transforming Workplaces
Dive into a transformative experience that navigates the intricate world of gender sensitivity. This course is your guide to understanding the nuances of gender, sex, and their impact on workplace dynamics, thereby fostering a more inclusive and respectful environment.
Mapping the Journey
Across 15 enlightening lessons, you'll not just learn but deeply engage with a multitude of topics concerning gender sensitivity:
Setting the Stage: Kickstart your journey with a comprehensive look at the essence of gender sensitivity in professional settings.
Words Matter: Equip yourself with a robust gender-diverse vocabulary, promoting clear and compassionate communication.
Breaking Barriers: Delve into the harmful stereotypes clouding perceptions and learn the strategies to combat them, ensuring an unbiased environment for all - women, men, and the LGBTQ community.
Combat & Gender: Delving deeper, uncover the gender dynamics within the military, shedding light on the valiant journey of service women stepping into combat roles.
Leadership, Teamwork, & Communication Through a Gender Lens: Unlock the potential of gender-sensitive communication methods, leadership tactics, and team-building practices that can uplift every member of an organization.
Addressing the Elephant in the Room: Grapple with the harrowing implications of sexual harassment, understanding its profound effects on individuals and organizations, and learn to proactively curb it.
A Beacon for LGBTQ Inclusivity: Focus on crafting a workplace where LGBTQ individuals thrive and their identities are celebrated.
Blueprint for the Future: Acquire actionable strategies to mold gender-sensitive workplaces, fostering productivity and mutual respect.
Toward a Gender-Inclusive World
Our concluding lesson paints a vision of the future - one where global gender sensitivity isn't just a buzzword, but a lived reality. As we step into an increasingly interconnected world, understanding and embracing this universality is not just beneficial, it's indispensable.
Embark on this pivotal journey and be the catalyst that ushers workplaces into an era of understanding, respect, and genuine inclusivity.
Completely Online
Self-Paced
Printable Lessons
Full HD Video
6 Months to Complete
24/7 Availability
Start Anytime
PC & Mac Compatible
Android & iOS Friendly
Accredited CEUs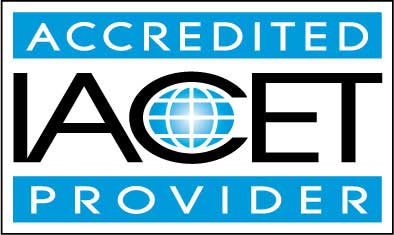 Lesson 1: An Introduction to Gender Sensitivity in the Workplace
In recent years, there has been a focus on understanding diversity, which refers to all of the ways that people are different, and on implementing training programs in order to teach people how to be respectful of differences in the workplace. Additional lesson topics: Basic Gender Sensitivity Training; Gender Inequality and Women in the Workplace
12

Total Points
Lesson 1 Video
Lesson discussions: Reasons for Taking this Course
Complete Assignment: Introduce Yourself
Assessment: Lesson 1 Exam
Lesson 2: Building a Gender Sensitive Vocabulary
This lesson will focus on building the basic vocabulary needed and provide some context for the terminology. Additional lesson topics: Gender-Sensitive Language; Examples Of Gender-Sensitive Language
10

Total Points
Lesson 2 Video
Assessment: Lesson 2 Exam
Lesson 3: Sex and Gender Stereotypes
This lesson is designed to address the ways in which gender stereotypes are constructed and how they function in the workplace. It's also designed to look at the ways in which we often stereotype even when we don't think we are. Additional lesson topics: What are gender roles and stereotypes?; How Gender Stereotypes Impact Behavior
10

Total Points
Lesson 3 Video
Assessment: Lesson 3 Exam
Lesson 4: Gender Sensitivity and LGBTQ+ Issues
This lesson guides you through the terminology specifically related to the experiences of lesbian, gay, bisexual, transgender, and queer or "LGBTQ+" people, and explains how understanding the underlying issues of sex and gender are vitally important to ensuring that everyone in the workplace is treated with respect and dignity. Additional lesson topics: 9 Battles the LGBT Community in the US Is Still Fighting, Even in
9

Total Points
Lesson 4 Video
Assessment: Lesson 4 Exam
Lesson 5: Case Study - Gender Stereotypes in the U.S. Military
In this lesson, we are going to look at the ways in which sex and gender stereotyping directly affect the decision-making process and how changes in policy and practice can have a positive cascading effect on the way in which an organization functions as well as how explicit and implicit sexism can flourish in environments that claim to be aiming at equality. Additional lesson topics: Military Should Address Gender Stereotypes When Integrating Combat Roles, Study Finds; The Mostly Good News on Women in Combat; Women, Regardless: Understanding Gender Bias in U.S. Military Integration
10

Total Points
Lesson 5 Video
Assessment: Lesson 5 Exam
Lesson 6: Gender Sensitive Communication
Language is a powerful tool that can be used to help people reach their full potential or diminish dreams. Additional lesson topics: Principles of Gender-Sensitive Communication; Gender-neutral communication: how to do it
10

Total Points
Lesson 6 Video
Assessment: Lesson 6 Exam
Lesson 7: Gender Sensitive Leadership
For the purposes of this lesson, leadership is defined as the process by which people inspire, influence, and empower others to achieve a common goal. Good leaders are able to bring out the best in people both individually and collectively, while bad leaders can destroy entire organizations. Additional lesson topics: A CEO's guide to gender equality; Gender Barriers and Solutions to Leadership; What Will It Take to Achieve Gender Equality in Leadership?
10

Total Points
Lesson 7 Video
Assessment: Lesson 7 Exam
Lesson 8: Gender Sensitivity and Teamwork
In this lesson, we're going to take a look at the ways in which gender affects teamwork and explore some ways in which teams actively can work to overcome the barriers that often keep teams from achieving their goals. Additional lesson topics: How does gender affect teamwork at the office?; Team effectiveness
10

Total Points
Lesson 8 Video
Assessment: Lesson 8 Exam
Lesson 9: Gender Sensitive Conflict Management
Conflict is not one of the most common reasons teamwork fails but the failure to manage and the inability to manage conflict can spell disaster for not just teams but also organizations. Additional lesson topics: Gender, Conflict and Conflict Resolution; The Role Of Women In Conflict Resolution
10

Total Points
Lesson 9 Video
Assessment: Lesson 9 Exam
Lesson 10: How Sexual Harassment Affects the Workplace
In this lesson, we're going to cover the who, what, how, and why of sexual harassment, and in the next lesson, we'll examine the social, economic, and physical impact of sexual harassment on people in the workplace. Additional lesson topics: Sexual Harassment and Assault at Work: Understanding the Costs; Research: How Sexual Harassment Affects a Company's Public Image
10

Total Points
Lesson 10 Video
Assessment: Lesson 10 Exam
Lesson 11: The Consequences of Sexual Harassment in the Workplace
This lesson will focus on the consequences of sexual harassment for the victim, co-workers, and the organization. Additional lesson topics: The Effects of Sexual Harassment in the Workplace; Punishments for Workplace Harassment
10

Total Points
Lesson 11 Video
Assessment: Lesson 11 Exam
Lesson 12: Addressing Sexual Harassment
We're going to to shift the lens and take a look at what victims, other employees, and organizations can do to address sexual harassment in the workplace and what actions victims can take if their employer doesn't solve the problem. Additional lesson topics: Sexual Harassment Practical Strategies: How Do I Deal with Sexual Harassment?; How to Handle an Employee Sexual Harassment Complaint
10

Total Points
Lesson 12 Video
Assessment: Lesson 12 Exam
Lesson 13: Making the Workplace LGBTQ+ Friendly
This lesson will explore the process of creating useful non-discrimination policies in the workplace and educating employees about specific transgender issues in the workplace and how employers and co-workers can create a welcoming and inclusive workplace. Additional lesson topics: How to Make Your Workplace More LGBT Friendly and Why You Should ; LGBT Workplace Issues: Why the majority of LGBT workers still hide their identity at work.
10

Total Points
Lesson 13 Video
Assessment: Lesson 13 Exam
Lesson 14: Strategies for Developing Gender Sensitivity in the Workplace
What are the specific actions you can take to ensure that your workplace is on the right track toward gender sensitivity? Additional lesson topics: Promoting gender sensitive workplaces – what can organizations do?
10

Total Points
Lesson 14 Video
Assessment: Lesson 14 Exam
Lesson 15: The Future is Global Gender Sensitivity in the Workplace
In order to eliminate the inequities caused by social and cultural practices in all corners of the globe first there must be a recognition of the differences.
78

Total Points
Lesson 15 Video
Lesson discussions: End of Course Poll; Course Comments; Program Evaluation Follow-up Survey (End of Course)
Assessment: Lesson 15 Exam
Assessment: The Final Exam
By successfully completing this course, students will be able to:
Describe gender sensitivity means in the workplace.
Build a gender sensitive vocabulary.
Recognize sex/gender stereotypes.
Describe gender sensitivity and LGBTQ issues.
Summarize effective gender sensitive communication.
Describe gender sensitive leadership and teamwork.
Summarize gender sensitive conflict management.
Describe how sexual harassment affects the workplace.
Describe the consequences of sexual harassment in the workplace.
Describe methods for addressing sexual harassment.
Describe making the workplace LGBTQ friendly.
Describe strategies for developing gender sensitivity in the workplace.
Demonstrate mastery of lesson content at levels of 70% or higher.
Additional Course Information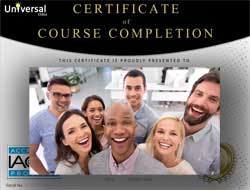 Document Your Lifelong Learning Achievements

Earn an Official Certificate Documenting Course Hours and CEUs
Verify Your Certificate with a Unique Serial Number Online
View and Share Your Certificate Online or Download/Print as PDF
Display Your Certificate on Your Resume and Promote Your Achievements Using Social Media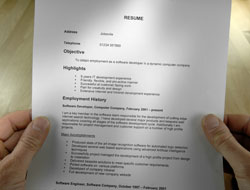 Course Title:
Gender Sensitivity Training
Lessons Rating:
4.6 / 5 Stars (803 votes)
Languages:
English - United States, Canada and other English speaking countries
Availability:
This course is online and available in all 50 states including: California, Florida, Georgia, Illinois, New York, Pennsylvania, Ohio, and Texas.
Last Updated:
February 2023
Course Type:
Self-Paced, Online Class
Grading Policy:
Earn a final grade of 70% or higher to receive an online/downloadable CEU Certification documenting CEUs earned.
Assessment Method:
Lesson assignments and review exams
Course Fee:
$95.00 U.S. dollars
Choose Your Subscription Plan
"Overall I appreciated this course. I have searched high and low for a training that addresses gender roles and power dynamics in the workplace. This is the closest I have found to-date." -- David W.
"This entire course was very informative and educational. It opened my eyes to so much that I can use on a daily basis and in turn 'walk the walk, not just talk the talk.'." -- Laurie M.
"It was very insightful and helped bring awareness to sensitive issue that can come up in the work place." -- Whitney C.