Online Class: Party Planning 101
This Party Planning course is a helpful tool for you to learn what you need to know to get started in one of today's most popular and lucrative businesses.
---

$
70.00
no certificate
- OR -
$
95.00
with CEU Certificate*
Start Right Now!
$95.00
(with CEU Certificate)
---
Taking multiple courses? Save with our
platinum program
.
15

33

1,631

Students

have taken this course

9

0.9
Looking for a way to throw a party on a tight budget? Easy crafting and good old creativity can balance the budget and still bring joy to all the little party guests. In the party planning business, there is no right or wrong, only a desire to make your client happy.
This Party Planning course is a helpful tool for you to learn what you need to know to get started in one of today's most popular and lucrative businesses. For those who enjoy creating the life of the party, this course takes you through setting up and running a business, finding clients and planning everything from social events to major corporate events.
Using easy to follow language, this Party Planning course takes you through developing a theme, arranging entertainment, estimating start-up costs and completing a marketing analysis for your business. You'll learn to work with and search out the best photographers, entertainers and performers, caterers, and other vendors who can make or break a party planner's career. You'll understand how to think out of the box and how to gain knowledge of the latest trends in party décor, cocktails and food.
The field of party and event planning has blossomed into one of the nation's top jobs, rating number 39, with a future prediction of double digit growth. Put your people and organizational skills to good use, and become actively involved in the exciting world of party planning.
Course Motivation
How do you know if party planning is right for you?
1. Would you rather host a party or attend one?
2. Are you more of a visual/seeing person, an auditory/ hearing person, or a kinesthetic/touching person?
3. Would you rather watch a play or perform in one?
4. Do you work well under pressure?
5. On a lazy, snowy day, would you rather read a book or try out a new recipe?
6. Can you multi-task?
7. Can you keep smiling ─ no matter what?
8. Are you prone to over-reacting, or are you professional and confident under stress?
9. Are you a problem-solver who can react confidently and quickly?
10. Do you have a decorator sense of balance, style, and color?
Of course you can't be expected to possess all of these traits right off. Many party-planning qualities are learned through good old experience, and others may be outsourced. The questions are intended to give you a broad perspective on how to prepare yourself for the fun and challenging business of a party planner.
A shared industry philosophy is, "You're only as good as your last event." That's why following up with clients with a phone call and sending thank-you notes is so important. You'll always need references when you bid on your next event. If you like the excitement of taking the mundane and turning it into the extraordinary, the great news is you already possess an essential quality for being a professional and successful party planner. In the party-planning business, there is no right or wrong ─ only a desire to make the client happy.
Elements of a Successful Party Planner - What You Need
Although party planners design the party and hire personnel to work the event, they must be prepared to step in where needed. Besides personal traits, there are other important skills required of a planner:
Organizational ability - Take a hard look at your closet and dresser drawers. Do they scream out, "Deal with me," or are you smiling with a sigh?
Diplomacy - An upbeat and positive attitude is essential, even when the lights go out. Candlelight is romantic.
Excellent communication skills - a positive and helpful attitude is key to a successful relationship with clients.
Attention to detail - There are a tremendous amount of details for a party planner to attend to. Eyes should scrutinize a room full circle.
Ability to make the right decisions - If it takes an hour to select a pair of earrings, then you should consider another career.
Nerves of Steel - Never allow the client to see you fall apart over the unexpected.
Creativity - This can mean all sorts of things to party planners, from coming up with missing champagne, to locating the speaker's spectacles.
People-pleaser - The industry has a proclivity for taking care of people and meeting their needs.
Flexibility - There are almost always glitches in a plan. The ability to adapt is a great attribute.
Make use of the skills you have and outsource the rest. You may love the look of a professionally decorated table, however, you couldn't set the silverware in all the right places if you had all day to do it; so you hook up with a consultant in the industry who knows how these things are done. How do you find them? This is where networking becomes important to your business. Call another party planner or attend industry trade shows and conferences, such as the International Special Events Society (ISES), and exchange cards with party consultants who also attend these functions. Set up a card file listing the consultants by what they specialize in. Drop them a note (even two sentences will suffice) and say how much you enjoyed meeting them, or thank them for the tip they may have given you. It only takes a minute and invaluable connections can help keep you and your business afloat. Down the road, when you have enough events under your belt, people will be calling you.
Taking Stock of Your Skills and Carving Out Your Niche
Do you think you have what it takes to be a successful party planner? Did we forget to mention high energy, entrepreneurial insight, leadership, and being absolutely driven? Clearly, it takes many different characteristics to become accomplished at party planning or, for that matter, owning your own business.
You may have a talent for certain aspects of the job, but cringe at the thought of other tasks. That's okay. Everyone should learn to set limits and party planning is a limit-setting process. Do well what you can do and generate the support you need to accomplish the rest.
If you are still unsure you're up to the task, try volunteering. Why? It's a great way to learn event planning. Offer to assist the chairperson of a good-sized fund raising event. Follow that person around and sit at all the meetings, help with dealing with all the grunt work it takes to push the event over the mountain. This not only gives you heaps of experience, it helps you to establish your party planning niche.
You may find signing on with an event-planning company is the way to learn party planning from the bottom up. Industry meetings and seminars offer excellent insight into the business. If you already have an idea of the types of parties or events you would like to plan, turn your volunteer efforts in that direction.
Here's the point: You have decided to plan wedding receptions and anniversary parties, also smaller events to fill in, such as children's birthday parties, bar and bat mitzvahs. This is your starting point. Once you have several large and small parties under your belt, you may wish to branch out into different themed parties.
If you enjoy the full start-to-finish planning, you may, if time allows, play a larger role in the details, such as designing floral center pieces, guest gifts, and other props. Enjoy yourself when doing this, but it isn't always an efficient way to operate. Whichever you decide, the choice should be cost effective and time efficient. Linens, tables, chairs, china, glassware, silverware and even larger flora and fauna are usually sourced out. This is where building a support network really pays off. No matter how successful you are, you may find yourself up on a ladder hanging swags or, after the party is over, disassembling tables.
If you have talent in entertainment or marketing, shift these skills into your event-planning arena.
The Upside and Downside of Party Planning
As with every job or business, there is always an upside and a downside. Party planning is no different. Let's look at the good news first:
You have the option of being the boss of your own business. Well, almost. The client may not always be right, and at times, downright emotional, however, you do have to please the person paying the bill.
You satisfy your creative side. Many people never take the opportunity to do so. Everyone has a creative side, and it's up to you to see that you cultivate it. You work in an upbeat atmosphere. Think Christmas party, birthday party, children's party and the hundreds of party excuses to throw a bash.
You plan and execute your events. Here is where you can really shine for the social client, such as weddings, birthdays, and bar and bat mitzvahs.
You have the opportunity to share your sophisticated side. Years ago, a party was no more than a tablecloth and a centerpiece. Today, a certain quality and high level of style are expected. Originality and a magical touch are much in demand.
There is never a dull side to party planning. When Murphy's Law rears its head, be ready for the unexpected:
It so happens that the limousine vendor, who came highly recommended, sent a limo with a broken air-conditioner in 90-degree heat. It pays to get references, rather than take another party planner's word.
As exciting as party planning can be, there are times you wish you could just turn-off. Perhaps in the middle of a wedding reception, just when the kitchen is serving the food, you feel a migraine coming on. Take 10 deep breaths and a moment.
Mistakes are incredibly big, and often quite obvious. Forgive yourself and consider whatever happens, bad or good, a lesson learned.
Ending the party can be difficult. It all depends on how well you plan. This is as good a time as any to begin breaking down the room. "Sorry but the rental company will be here early in the morning."
Over-the-top drinkers. Alcohol can become a problem if people drink too much celebratory punch (or champagne). If you haven't planned for a certain person to be on the look-out for this, things could get out of hand. Security is extremely important where a large function is held at a hotel or public facility. Bartenders should be given instructions on when to "cut-off" certain people, and to notify security when necessary.
While this is not always true, many planners attend the party or event to assure things run smoothly. Making yourself available is a great plus with clients who are concerned about something going wrong.
If you specialize in events, such as fund raisers and award ceremonies, you may be asked to handle marketing or accommodations. Making promises you can't keep, or over-committing yourself upsets the client and you. Getting involved in your own business is understandable ─ but putting the delicate balance between business and personal is hard to avoid. Having interests other than your business life helps keep you energized and up-to-date on what's going on around you. Joining business organizations will help you keep up with the latest event trends and allows you to network with industry personnel.
If you have hopes of staying in the event-planning game, balance yourself physically, emotionally, intellectually, and financially. Renew, restore, and benefit from a flourishing business and personal life.
Completely Online
Self-Paced
Printable Lessons
Full HD Video
6 Months to Complete
24/7 Availability
Start Anytime
PC & Mac Compatible
Android & iOS Friendly
Accredited CEUs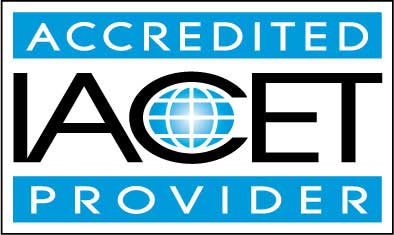 Lesson 1: Is Party Planning for You?
Perhaps you always knew you wanted to be a party/special event planner and are seeking that special niche to help you take the first step to a new, and much-in-demand business. Additional lesson topics: David Turera Website One of the leading event planners gives you some insight on the planning process. ; Fun Resource Guide for Party Industry Jobs
32

Total Points
Lesson 1 Video
Lesson discussions: Reasons for Taking this Course
Complete Assignment: An Introduction
Complete: Lesson 1 Assignment
Assessment: Lesson 1: Is Party Planning For You?
Lesson 2: Basics of the Party Planning Business
You already have an idea of the types of events and parties people hire event planners to oversee. The list is exhaustive and the events may be business-oriented, or purely social.
29

Total Points
Lesson 2 Video
Complete: Lesson 2 Assignment
Assessment: Lesson 2: Basics of the Party Planing Business
Lesson 3: Build Your Business Base
You can start a party planning business with very little money. It is, however, always wise to conduct some type of market research to determine the needs in the area where you want to plan parties.
30

Total Points
Lesson 3 Video
Complete: Lesson 3 Assignment
Assessment: Lesson 3: Build Your Business Base
Lesson 4: Show Me the Profit!
When pricing your services, be sure you charge enough. This means assessing, on the up side, what you need to charge to turn a healthy profit.
29

Total Points
Lesson 4 Video
Complete: Lesson 4 Assignment
Assessment: Lesson 4: Show Me The Profit!
Lesson 5: Marketing Your Services and Tracking Your Spending
When you begin crafting your marketing materials, your beginning sentence on flyers, brochures, and correspondence should be a defining statement of your company.
30

Total Points
Lesson 5 Video
Complete: Lesson 5 Assignment
Assessment: Lesson 5: Marketing Your Services Tracking Your Spending
Lesson 6: Every Party Planner Needs a Team
Party Planners leave the cooking, serving, and cleaning to outside help. As a party planner, your caterer is the glue that will hold your party together.
49

Total Points
Lesson 6 Video
Complete: Lesson 6 Assignment A
Complete: Lesson 6 Assignment B
Assessment: Lesson 6: Every Party Planner Needs a Team
Lesson 7: Legal Issues to Ponder
There is much to ponder when it comes to legal issues in certain small businesses; for instance, naming your business. Additional lesson topics: Small Business Resource
35

Total Points
Lesson 7 Video
Complete: Lesson 7 Assignment
Assessment: Lesson 7: Legal Issues to Ponder
Lesson 8: Tapping into Social Events
For those who panic at the thought of inviting three couples to their home for a dinner party, a party planner is an essential advisor. Additional lesson topics: Party Planning Checklist
34

Total Points
Lesson 8 Video
Complete: Lesson 8 Assignment
Assessment: Lesson 8: Tapping into Social Events
Lesson 9: Equipment and Inventory
Think twice before you go out on a limb for party supplies. Get an idea of what you need, by planning a few parties first, and get your business off the ground.
26

Total Points
Lesson 9 Video
Complete: Lesson 9 Assignment
Assessment: Lesson 9: Equipment and Inventory
Lesson 10: Corporate Events
Although we have barely recovered from a devastating recession, corporate events are still a "yes," but "no" to big budgets.
34

Total Points
Lesson 10 Video
Complete: Lesson 10 Assignment
Assessment: Lesson 10: Corporate Events
Lesson 11: Children's Birthday Parties and Venues
You and your child can have fun making birthday invitations together. It builds a little suspense and anticipation in any child to prepare the invitations and send them out.
35

Total Points
Lesson 11 Video
Complete: Lesson 11 Assignment
Assessment: Lesson 11: Children's Birthday Parties and Venues
Lesson 12: Planning the Food and Beverages
When planning children's birthday parties, cocktails are usually taboo. When you have other parents helping out, it's best not to serve alcohol. These are the same people who will be driving their child home.
34

Total Points
Lesson 12 Video
Complete: Lesson 12 Assignment
Assessment: Lesson 12: Planning The Food and Beverages
Lesson 13: Party Decor
Themed parties are always a hit and once you have settled on a theme, you can plan games, invitations, and perhaps a cake to add a finishing touch. Remember, a little bit goes a long way.
33

Total Points
Lesson 13 Video
Complete: Lesson 13 Assignment
Assessment: Lesson 13: Party Decor
Lesson 14: Formulas for Success
Something good comes from everything, and the party planners learned some hard lessons. It's really all about standing behind your work and paying for damages.
34

Total Points
Lesson 14 Video
Complete: Lesson 14 Assignment
Assessment: Lesson 14: Formulas for Success
Lesson 15: Education, Training and Evaluations
A volatile field, event planning businesses tend to move around a lot, change their specialties and image, and expand. No source can command total authority of the business. Additional lesson topics: Center for Association Leadership; Event Planners Association
203

Total Points
Lesson 15 Video
Lesson discussions: End of Course Poll; Program Evaluation Follow-up Survey (End of Course); Course Comments
Complete Assignment: New Things
Assessment: Lesson 15: Education, Training and Evaluations
Assessment: The Final Exam
By successfully completing this course, students will be able to:
Define what a party planner does.
Describe the basics of the party planning business.
Describe how to build a business base.
Summarize how to make a profit.
Describe marketing services and tracking spending.
Describe legal issues.
Describe party planning for social events versus corporate events.
Describe party planning for children's birthday parties and venues.
Describe party planning for the food and beverages.
Define party decor.
Demonstrate mastery of lesson content at levels of 70% or higher.
Additional Course Information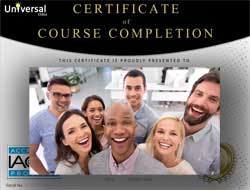 Document Your Lifelong Learning Achievements

Earn an Official Certificate Documenting Course Hours and CEUs
Verify Your Certificate with a Unique Serial Number Online
View and Share Your Certificate Online or Download/Print as PDF
Display Your Certificate on Your Resume and Promote Your Achievements Using Social Media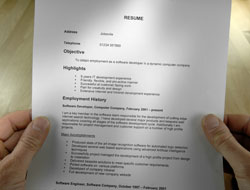 Course Title:
Party Planning 101
Lessons Rating:
4.4 / 5 Stars (768 votes)
Languages:
English - United States, Canada and other English speaking countries
Category:
Availability:
This course is online and available in all 50 states including: California, Florida, Georgia, Illinois, New York, Pennsylvania, Ohio, and Texas.
Last Updated:
August 2023
Course Type:
Self-Paced, Online Class
Grading Policy:
Earn a final grade of 70% or higher to receive an online/downloadable CEU Certification documenting CEUs earned.
Assessment Method:
Lesson assignments and review exams
Course Fee:
$95.00 U.S. dollars
Choose Your Subscription Plan
"I found the course extremely enjoyable and informative and hopefully I will put what I have obatined/attained into practise." -- Dennis B.
"I enjoyed the instructor. I appreciated all her feedback." -- Rhonda B.
"The written assignments were most helpful, because you had to think through the situation and your possible solutions. " -- Joy D.