Online Class: Candle Making 101
---
$
50.00
no certificate
- OR -
$
75.00
with CEU Certificate*
15

36

10

1.0

1,300

Students

have taken this course
Course Description
Candle making is a craft as old as civilization itself, yet after so many millennia and technological advances, we still love the light, warmth, and beauty of a lit candle. Whether a seasoned artisan or a budding enthusiast, this course offers something for everyone interested in learning the craft of candle making.

This course will open up for you the amazing array of possibilities that exist in your pursuit to create beautiful, functional, and sweet smelling candles. From basic molded and container designs, through the wonders of ice, chunk, votive, and the all-mysterious floating candles, you'll learn the easiest and safest ways to work with wax, wicks, and molds.
But this course doesn't stop with just making candles that are sure to impress your friends and family. Once you've learned how to design and craft your product using countless combinations of scent, color, and containers, you'll be given the tools and knowledge to take your journey on the final leg; candle making for profit through your own business.
The basics of building a niche candle market and targeting your marketing efforts to those that are naturally inclined to buy your candles will also be covered. You'll learn how to build a business plan and get the word out about your products. The nitty gritty of starting a business will be covered and you'll end with a thorough list of potential wholesale suppliers, candle making communities, and other resources for learning and sharing your new found passion.
Completely Online
Self-Paced
Instructor Feedback
6 Months to Complete
24/7 Availability
Start Anytime
PC & Mac Compatible
Android & iOS Friendly
Accredited CEUs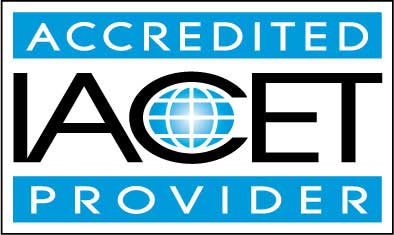 Request More Information

Have a question? Check out our
FAQ
or contact us for more information.
Course Lessons
Lesson 1. The History of Candle Making


Understanding the basics of this history helps us to appreciate more fully the true meaning of the power of a candle.
39

Total Points
Lesson 1 Video
Take Poll: Candle Making
Complete Assignment: An Introduction
Complete: Lesson 1 Assignment
Complete: Lesson 1 Exam
Lesson 2. Equipment


Making candles does not have to be expensive and complex, but there are specific pieces of equipment that you need to get started.
135

Total Points
Lesson 2 Video
Review Article: Getting Started
Complete Assignment: Yankee Candle Factory
Complete: Lesson 2 Assignment
Complete: Lesson 2 Exam
Lesson 3. Safety and Your Wax Workplace


The process of making candles can be dangerous and certain precautions need to be taken to ensure a safe and harmless experience.
35

Total Points
Lesson 3 Video
Review 2 Articles: Candle Making Safety; Candle Making Safety Tips
Complete: Lesson 3 Assignment
Complete: Lesson 3 Exam
Lesson 4. Wax, Wicks, and Additives


It is important to understand the choices you have and which wax works best with which candle you plan on making.
33

Total Points
Lesson 4 Video
Review 2 Articles: Beeswax; Guide to Waxes
Complete: Lesson 4 Assignment
Complete: Lesson 4 Exam
Lesson 5. Step by Step Candle Making


In this lesson you will learn a nine step process for making a molded candle.
35

Total Points
Lesson 5 Video
Review 2 Articles: Candle Making Basics; How to Make Container Candles
Complete: Lesson 5 Assignment
Complete: Lesson 5 Exam
Lesson 6. Handmade Rolled and Taper Candles


Now that you have the basic molded candle down pat, it is time to move on to creative variations in your candle making repertoire.
35

Total Points
Lesson 6 Video
Review Article: How to Make Taper Candles
Complete: Lesson 6 Assignment
Complete: Lesson 6 Exam
Lesson 7. Color and Fragrance


It is time to take your craft to the next level by adding color and scent.
35

Total Points
Lesson 7 Video
Review 2 Articles: Scented Candles; Single Colored Candles
Complete: Lesson 7 Assignment
Complete: Lesson 7 Exam
Lesson 8. Overdipping, Cutouts, and Cracked Candles


Cutouts and cracked candles are two examples of exciting new variations. By utilizing these new tools you will add a professional and artistic look to your craft.
35

Total Points
Lesson 8 Video
Review 2 Articles: Cutout Window Candle Making Project; Over Dipping Instructions
Complete: Lesson 8 Assignment
Complete: Lesson 8 Exam
Lesson 9. Container Candles and Gel Wax Variations


In this lesson you will learn how to make candles out of most anything that can hold wax.
35

Total Points
Lesson 9 Video
Review Article: Basic Container Candles
Take Poll: Containers
Complete: Lesson 9 Assignment
Complete: Lesson 9 Exam
Lesson 10. Floating, Mottled, Ice, and Chunk Candles


The variations are endless and the candles just get more and more amazing.
35

Total Points
Lesson 10 Video
Review Article: Making Floating Candles
Complete: Lesson 10 Assignment
Complete: Lesson 10 Exam
Lesson 11. Multiwick, Glow-through, and Votive Candles


In this final lesson on specific types of candle variations you will learn a new set of advanced techniques for making spectacular candles.
35

Total Points
Lesson 11 Video
Review 2 Articles: Making Glow-Through Candles; Multi-Wick Candles
Complete: Lesson 11 Assignment
Complete: Lesson 11 Exam
Lesson 12. Troubleshooting and Caretaking


Despite the fact that making candles is an easy and immensely rewarding craft, sometimes problems occur that you just do not know how to solve.
135

Total Points
Lesson 12 Video
Review 2 Articles: Recycling Wax Scraps; Troubleshooting Guide
Complete Assignment: Making a New Candle
Complete: Lesson 12 Assignment
Complete: Lesson 12 Exam
Lesson 13. Candle Making for Profit


With relatively low overhead and a huge potential customer base, candle making for profit does not need to be just a dream.
35

Total Points
Lesson 13 Video
Review 2 Articles: Candle Making Business; Candle Making DIY
Take Poll: Candle Making Business
Complete: Lesson 13 Assignment
Complete: Lesson 13 Exam
Lesson 14. Planning, Pricing, and Forming Your Business


In this lesson, you will learn the next steps in launching your candle making business.
135

Total Points
Lesson 14 Video
Review 2 Articles: Candle Making Businesses; Selling and Marketing Candles
Complete Assignment: New Things
Complete: Lesson 14 Assignment
Complete: Lesson 14 Exam
Lesson 15. Marketing Ideas and Candle Making Resources


In this final lesson on candle making you will learn ideas for marketing your creations and how to get them in front of as many buyers as possible.
205

Total Points
Lesson 15 Video
Review 2 Articles: How to Market; Marketing Candles in Untraditional Markets
Take Poll: Your Opinion Matters: Course Rating
Take Survey: Program Evaluation Follow-up Survey (End of Course)
Complete Assignment: Final Thoughts
Complete: Lesson 15 Assignment
Complete: Lesson 15 Exam
Complete: The Final Exam
Additional Course Information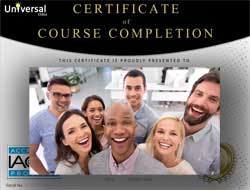 Document Your Lifelong Learning Achievements

Earn an Official Certificate Documenting Course Hours and CEUs
Verify Your Certificate with a Unique Serial Number Online
View and Share Your Certificate Online or Download/Print as PDF
Display Your Certificate on Your Resume and Promote Your Achievements Using Social Media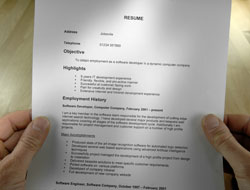 Course Title:
Candle Making 101
Languages:
English - United States, Canada and other English speaking countries
Category:
Grading Policy:
Earn a final grade of 70% or higher to receive an online/downloadable CEU Certification documenting CEUs earned.
Assessment Method:
Lesson assignments and review exams
Duration:
Continuous: Enroll anytime!
Choose Your Subscription Plan
Learning Outcomes
By successfully completing this course, students will be able to:
Know the history of candle making.

Identify equipment needed for candle making.

Know safety and your wax workplace.

Know wax, wicks, and additives.

Demonstrate step by step candle making.

Demonstrate handmade rolled and taper candles.

Recognize color and fragrance in the candle making process.

Identify over dipping, cutouts, and cracked candles and what to do.

Demonstrate creating container candles and gel wax variations.

Demonstrate creating floating, mottled, ice, and chunk candles.

Demonstrate creating multiwick, glow-through, and votive candles.

Know candle making for profit, and

Demonstrate mastery of lesson content at levels of 70% or higher.
Student Testimonials
"I'VE LEARNED A LOT ABOUT MAKING CANDLES, AND HOW TO SELL THEM. I'M NOT READLY INTERESTED IN SELLING BUT MAKING THEM FOR GIFTS AND FOR MYSELF." -- Theresa R.
"Thank you very great course." -- Brenda H.
"I love that the instructor was very quick with the grading...everything is easily explained." -- Francia P.