Did you know that there is a difference between hearing and listening? There is! Have you ever been told that you just don't listen? Most people have at some point in their life, so you probably have experienced it as well. But the problem is that good listening skills are not something we are born with. Nor are we taught it in school. They are habits that we create, starting in our childhood, that are carried with us throughout our adulthood. Your listening skill habits can impact every area of your life, including your personal relationships and your career. Being a good listener can earn you respect, appreciation and help you build stronger relationships in your social and business dealings.
This course explains the ins and outs of what good listening skills consist of, why they are important and how you can improve them. The course helps you determine what type of listener you are, provides basic skills of listening, barriers to listening, listening habits, body language, and activities to improve listening habits. You will learn the importance of physical attributes, active listening, attitude, perception, bias, language barriers, key gestures, and even how to take good notes.
If you have a child or work around children, this course also explains how you can use this information with helping to teach good listening habits to children. By the time you complete this course, whether taking it for personal or professional reasons, you will be know the direction you need to follow to improve your listening habits.
Completely Online
Self-Paced
Printable Lessons
Full HD Video
6 Months to Complete
24/7 Availability
Start Anytime
PC & Mac Compatible
Android & iOS Friendly
Accredited CEUs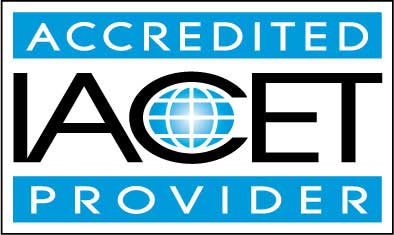 By successfully completing this course, students will be able to:
Identify what kind of listener you are.
Summarize how to listen well.
Describe three basic listening models.
Recognize the three basic skills of listening.
Define barriers to listening.
Summarize listening habits.
Describe irritating listening habits.
Recognize body language.
Describe listening and lectures.
Summarize activities that improve listening skills.
Describe how to help children become good listeners.
Demonstrate mastery of lesson content at levels of 70% or higher.
Assessment Guide
| Assessment | Points |
| --- | --- |
| An Introduction | 1 points |
| Lesson 1 Exam | 10 points |
| Lesson 2 Assignment: What Kind of Listener Are You? | 2 points |
| Lesson 2 Exam | 10 points |
| Lesson 3 Exam | 10 points |
| Lesson 4 Exam | 10 points |
| Lesson 5 Exam | 9 points |
| Lesson 6 Exam | 10 points |
| Lesson 7 Assignment | 2 points |
| Lesson 7 Exam | 10 points |
| Lesson 8 Assignment | 1 points |
| Lesson 8 Exam | 9 points |
| Lesson 9 Assignment: My Listening Body Language | 1 points |
| Lesson 9 Exam | 9 points |
| Lesson 10 Assignment | 1 points |
| Lesson 10 Exam | 10 points |
| Lesson 11 Exam | 10 points |
| Lesson 12 Exam | 10 points |
| Lesson 13 Assignment | 2 points |
| Lesson 13 Exam | 10 points |