Online Class: Critical Thinking
---

$
50.00
no certificate
- OR -
$
75.00
with CEU Certificate*
12

12

5

0.5

314

Students

have taken this course
This course summarizes the goals and consequences of critical thinking, as well as items to be aware of when learning how to think critically, including cognitive biases and logical fallacies. The course also covers the value that comes from both individual thinking and group-based thinking, as well as the various disadvantages that come with both territories. Strategic planning is also discussed, specifically scenario planning, and the requisites and consequences of that planning type. Creativity is taught, in terms of what it is, what its consequences are, and how to cultivate it. This course is intended for those who are interested in gaining a basic sense of thinking and developing their cognitive abilities, to better their lives as individuals, and to make them better and stronger employees, team members, and leaders. This course does not provide in-depth analyses regarding critical thinking or creative thinking, nor should it be considered the definitive volume on such topics. Rather, the course allows a beginner to discover the foundation they need in order to develop themselves towards more in-depth texts.
The human mind is built to think. Some of us do it better than others. Every one of us can learn how to think better. Critical thinking is thinking done with depth, clarity, logic, and precision. It attempts to connect patterns of information into patterns of thought, either to solve a problem, generate ideas, or come up with creative concepts. When thinking critically, viewpoints are examined, as well as the biases, data, and concepts driving the viewpoints.
Do we have to learn to think critically? Isn't it something we already learned in school from a young age?
Unfortunately, many of us do not think critically at the level we should. Isaac Asimov, the science fiction writer, reported on the understanding Americans have of scientific concepts. A telephone survey was conducted by the Public Opinion Laboratory at Northern Illinois University. Asimov states that the researchers conducting the survey found that more than one-fifth of over 2,000 American adults believed that the sun revolved around the earth. People spend their money on products that do not work. Companies make billions of dollars using advertising campaigns that promote products whose results are not indicated by science.

Traditionally, schoolwork involves more memorization than critical thinking. Assignments are based more on the ability to consolidate information, memorize it, and then write it out on an exam, without ever really teaching us, or testing us on our ability to logically think through information. Knowledge is important, but it is equally important, and perhaps more so, to be able to think critically, and to apply logic to the knowledge that we have. Being unable to do so is like having a well filled with water, but no way of getting that water out. The water stays stagnant, and is near useless, unless we tap into it. The same thing applies to knowledge and thought: We need knowledge, but without the tools to use it properly, it is nearly worthless.
Thinking critically involves several key steps, the first one of which is to gather information, either in the form of quantitative or qualitative data, or in the form of empirical, or observed, data. Regardless, information is collected when beginning the process of thinking critically, much like when a scientist is beginning a laboratory experiment.
Once data is collected, conclusions must be drawn. Does the information make sense within the existing body of knowledge I am aware of? Where does the information not make sense to me, and how can I figure out ways to understand the information? Perhaps we conclude that a certain behavior of the universe proceeds in a certain linear fashion, or that a biological process behaves in a certain way. Regardless, once the data is collected, a conclusion must be drawn that is supported by the data.
Now, a critical thinker determines conclusions by thinking about the information in a logical and linear fashion. Even once a conclusion is made, it is evaluated, to ensure that it is not a premature or inaccurate, unsupported conclusion. A critical thinker, as opposed to a thinker, collects information, evaluates that information, draws conclusions based on that information, and then evaluates those conclusions logically. Nothing is ever taken for granted, all variables are analyzed, and conclusions are examined to ensure they fit within the current body of knowledge. If the conclusions do not fit within the current body of knowledge, it is re-evaluated several times to ensure its ecological validity.
A critical thinker engages in the following activities regularly and consciously, and also seeks out those activities that promote them:
1. Seek out contradictory evidence.
2. Plays devil's advocate with the information they have already gathered.
3. Utilize metacognition to monitor their patterns of thinking, and to decide when additional help is needed to formulate proper conclusions.
4. Make a risk/benefit analysis for a given problem.
5. They can provide solid reasons for their decisions and choices, and understand to what detail to give those reasons, based on a given audience.
6. Seek out new critical thinking skills and applies what they have learned, as well as relate their new knowledge to knowledge they already have and used.
7. Utilize quantitative measures where necessary.
8. Understand how to approach situations and use basic principles of research design and analysis.
9. Can read, write, and comprehend advanced prose, picking apart the information and consolidating it to what they already know; the idea is to make new connections with their existing body of knowledge and make applications.
10. Can determine credibility of sources and information, and can communicate on the credibility of those sources.
11. Can synthesize information from various sources and apply concepts.
11. Has the ability to self-correct and a willingness to change the mind once new information has been gathered.
Completely Online
Self-Paced
6 Months to Complete
24/7 Availability
Start Anytime
PC & Mac Compatible
Android & iOS Friendly
Accredited CEUs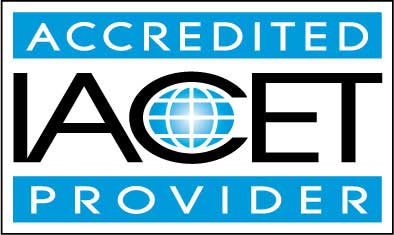 Lesson 1: Introduction to Critical Thinking
Critical thinking is thinking done with depth, clarity, logic, and precision.
10

Total Points
Complete Assignment: An Introduction
Complete: Exam 1
Lesson 2: Types of Reasoning Skills
Reasoning skills are those skills that allow an individual to approach a problem, understand how to solve it, and then apply certain cognitions to arrive at a viable solution.
10

Total Points
Review 2 Articles: Types of Reasoning; Deductive and Inductive Arguments: What's the Difference?
Complete: Exam 2
Lesson 3: Clear Thinking, Critical Thinking, and Clear Writing
Critical thinking can lead to clearer thinking and clearer writing.
0

Total Points
Review Article: Principles of Clear Writing
Lesson 4: Persuasion
The goal of persuasion is to convince an individual or an entity regarding an idea, concept, opinion, or perspective.
10

Total Points
Review Article: Using Rhetorical Strategies for Persuasion
Complete: Exam 4
Lesson 5: Types of Inductive Arguments
Inductive arguments work to apply what is known about objects or concepts, to those objects and concepts that are unknown.
8

Total Points
Review 2 Articles: Examples of Inductive Reasoning; Assessing the Strength of Inductive Arguments
Complete: Exam 5
Lesson 6: Types of Reasoning (moral, legal, aesthetic, etc.)
Reason is applying critical thinking and conscious thought to establish and verify evidence, based on either new or existing information.
10

Total Points
Review 3 Articles: Syllogistic Reasoning; Conditional Reasoning; Moral, Legal and Aesthetic Reasoning
Complete: Exam 6
Lesson 7: How to Inspire Critical Thinking in Teams and Organizations
In order to foster critical thinking in teams and organizations, creativity needs to be cultivated.
10

Total Points
Review Article: Sparking Creativity in the Workplace
Complete: Exam 7
Lesson 8: Techniques for Sparking Ideas, Solving Problems
A major issue people have is not having the confidence in their ability to be creative, come up with ideas, and solve problems.
10

Total Points
Complete: Exam 8
Lesson 9: Defining Problems and Making Decisions
How you approach an issue and begin to solve it can affect the entire implementation process.
10

Total Points
Review 2 Articles: Developing/weighing alternatives in problem solving; How to Evaluate Problem Solving in a Business
Complete: Exam 9
Lesson 10: Using Teams to Think Critically and Problem Solve
Though solitary thinking is effective in solving problems, working in groups to generate ideas and solutions can be very beneficial, not only in the kinds of ideas generated, but also in helping those involved retain the information better.
10

Total Points
Review 2 Articles: What Are the Benefits of Critical Thinking in the Workplace?; Examples of Using Critical Thinking to Make Decisions in the Workplace
Complete: Exam 10
Lesson 11: Strategic Planning and Scenario Planning
For many organizations and companies, scenario planning is a very helpful technique that allows strategy to be discussed, especially when there is critical uncertainty in the future environment.
10

Total Points
Review Article: Five Steps to a Strategic Plan
Complete: Exam 11
Lesson 12: Exploring Your Personal Critical and Creative Thinking Skills
Following through questionnaires, and going through exercises designed to test your skills, is a first step in determining what your creative and critical strengths and weaknesses are.
48

Total Points
Take Poll: How would you rate this course?
Take Survey: Course Comments
Complete: The Final Exam
By successfully completing this course, students will be able to:
Define critical thinking is.

Describe types of reasoning skills.

Recognize clear thinking, critical thinking, and clear writing.

Describe persuasion.

Describe types of inductive arguments.

Summarize how to inspire critical thinking in teams and organizations.

Summarize techniques for sparking ideas, solving problems.

Summarize defining problems and making decisions.

Describe how to use teams to think critically and problem solve.

Summarize strategic planning and scenario planning.

Describe your personal critical and creative thinking skills, and

Demonstrate mastery of lesson content at levels of 70% or higher.
Additional Course Information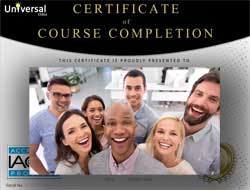 Document Your Lifelong Learning Achievements

Earn an Official Certificate Documenting Course Hours and CEUs
Verify Your Certificate with a Unique Serial Number Online
View and Share Your Certificate Online or Download/Print as PDF
Display Your Certificate on Your Resume and Promote Your Achievements Using Social Media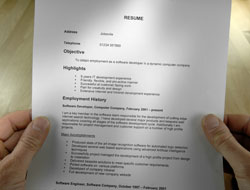 Course Title:
Critical Thinking
Languages:
English - United States, Canada and other English speaking countries
Category:
Course Type:
Professional Development (Self-Paced, Online Class)
Grading Policy:
Earn a final grade of 70% or higher to receive an online/downloadable CEU Certification documenting CEUs earned.
Assessment Method:
Lesson assignments and review exams
Duration:
Continuous: Enroll anytime!
Choose Your Subscription Plan