Assertiveness Training
---
$
50.00
no certificate
- OR -
$
75.00
with CEU Certificate*
11

22

11

1.1

3,467

Students

have taken this course
Course Description
The ability to be assertive is difficult. Most people do not want to be perceived as selfish, demanding, hostile, stubborn or just plain hard to get along with. They allow others to take advantage of them or they do more than is necessary or required of them, all the while not getting what they need in return.
This behavior creates resentment in the non-assertive person and confuses their co-workers, friends and family. For those who have difficulty in this area (and there are many), people who are assertive and confident seem to have been born that way. For all appearances, this quality comes easily to them. They naturally know exactly when and how to ask for what they want without seeming aggressive or hostile. While some people do have an innate ability to assert themselves, most do not, so if they were not "born" with this ability, how did they get it?
They had to
learn
new behaviors and methods of expressing their desires to others while remaining calm and appropriately communicative. The good news is, you can obtain these behaviors too. Anyone can learn to be more confident in expressing their needs without being demanding or creating relationship problems. This is the course that will teach you how to do just that.
Many people confuse assertiveness with aggression, anger, antagonism, hostility, or even bullying. Being assertive is none of these things. The perfect starting place when learning how to do something new is to be very clear about what that behavior or action is; what it is not; and what it means, looks like, and feels like.
A good analogy would be learning how to drive a stick shift or manual transmission vehicle. If you have a clear understanding of the various gears, where the clutch is, and what speed you need to be at to shift up or down, you can then proceed to understanding how the car
feels
to you when it is at the correct speed for you to shift up or down.

There will be times, as you practice being more assertive, that you will be unsure whether you have struck the right balance in expressing your needs and wants to others or if you have been too passive or too aggressive. This course will help you achieve that perfect balance.
Whether you are having trouble being confident and assertive in your career or personal life, or if you are simply interested in learning more about this topic, this course will introduce you to a better way of getting what you want and need from the people in your life.
Completely Online
Self-Paced
Instructor Feedback
6 Months to Complete
24/7 Availability
Start Anytime
PC & Mac Compatible
Android & iOS Friendly
Accredited CEUs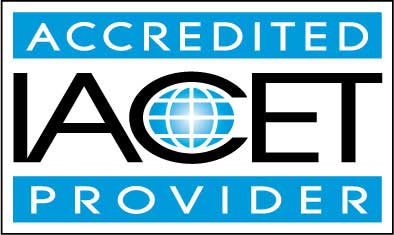 Request More Information

Have a question? Check out our
FAQ
or contact us for more information.
Course Lessons
Lesson 1: Assertiveness Defined


This lesson will provide an excellent foundation of understanding for future reference as you begin to use the assertiveness skills you will learn later on in this course.
16

Total Points
Lesson 1 Video
Review 2 Articles: What Does It Mean to be Assertive; What Is Assertiveness?
Review Video: Assertiveness scenarios: 10 examples
Complete Assignment: An Introduction
Complete: Lesson 1 Assignment
Complete: Lesson 1 Exam
Lesson 2: Methods of Assessing and Developing Healthy Self-esteem


Healthy self-esteem is the very first step in achieving confidence and learning to be assertive.
15

Total Points
Lesson 2 Video
Review Article: Ten Ways you can kickstart and begin improving Self Esteem!
Review Video: To Be Assertive, Change Your Thinking
Complete: Lesson 2 Assignment
Complete: Lesson 2 Exam
Lesson 3: Your Personal Level of Assertiveness


This lesson will introduce you to the most common personality types.
14

Total Points
Lesson 3 Video
Review 2 Articles: Personality Test; The Assertiveness Quiz
Review Video: Assertiveness - Tips for being assertive and saying 'No'
Complete: Lesson 3 Assignment
Complete: Lesson 3 Exam
Lesson 4: Improving Communication


Regardless of your personality type or weaknesses, everyone can learn how to communicate better.
15

Total Points
Lesson 4 Video
Review 2 Articles: Deciding When to Speak Up and When to Shut Up; Persuasion and How to Influence Others
Review 3 Videos: 4 Things to Practice daily to Improve Communication Skills; 5 Ways to Improve your COMMUNICATION Skills; Communication Skills - The 6 Keys Of Powerful Communication
Complete: Lesson 4 Assignment
Complete: Lesson 4 Exam
Lesson 5: Conflict Resolution


When possible, negotiate and compromise to avoid conflict; but when you cannot, use the tools in this lesson to resolve it instead.
15

Total Points
Lesson 5 Video
Review 2 Articles: Association for Conflict Resolution; The Types of Conflict in Communication
Review 4 Videos: Conflict Resolution in 6 Simple Easy Steps; Verbal Judo: Diffusing Conflict Through Conversation; TED Conflict Negotiation; Managing Conflict In Your Workplace
Complete: Lesson 5 Assignment
Complete: Lesson 5 Exam
Lesson 6: Appropriate Workplace Assertiveness


This lesson will help you deal with handling work- related situations properly.
15

Total Points
Lesson 6 Video
Review 2 Articles: Assertiveness in the Workforce; Assertiveness Techniques that Work
Review 2 Videos: How to Be More Assertive at Your Job : Workplace Etiquette and Tips; Assertiveness Techniques: These are the only 3 you will ever need!
Complete: Lesson 6 Assignment
Complete: Lesson 6 Exam
Lesson 7: Appropriate Personal Assertiveness


Being assertive in our personal lives has differences from and similarities to the way we assert ourselves at work or in business.
12

Total Points
Lesson 7 Video
Review 2 Articles: Assertive Versus Unassertive and Aggressive Behavior; Four Ways of Understanding Passive Aggressive Behaviors, while Keeping your Sanity!
Review Video: How to Be Assertive: 4 Assertive Communication Secrets
Complete: Lesson 7 Assignment
Complete: Lesson 7 Exam
Lesson 8: Combating Fear of Assertiveness


This lesson will help you deal with the inevitable fear that will strike when you first begin to assert yourself.
10

Total Points
Lesson 8 Video
Review Article: Barriers to Assertiveness
Complete: Lesson 8 Assignment
Complete: Lesson 8 Exam
Lesson 9: What Do You Really Want?


Perhaps the most essential part of asking for what you want is knowing what you want to ask for.
12

Total Points
Lesson 9 Video
Review Article: How to Make an Action Plan to Achieve Any Goal
Complete: Lesson 9 Assignment
Complete: Lesson 9 Exam
Lesson 10: Achieving Balance


This lesson will explain how to achieve balance in being assertive.
12

Total Points
Lesson 10 Video
Review 2 Articles: Achieving Life Balance is Essential to Your Health; How to Create Balance in all Areas of Your Life
Complete: Lesson 10 Assignment
Complete: Lesson 10 Exam
Course Conclusion


As you go forward, be confident.
73

Total Points
Lesson 11 Video
Take Poll: What do you think about this course?
Take Survey: Program Evaluation Follow-up Survey (End of Course)
Complete: Final Exam
Additional Course Information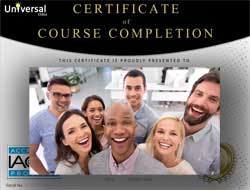 Document Your Lifelong Learning Achievements

Earn an Official Certificate Documenting Course Hours and CEUs
Verify Your Certificate with a Unique Serial Number Online
View and Share Your Certificate Online or Download/Print as PDF
Display Your Certificate on Your Resume and Promote Your Achievements Using Social Media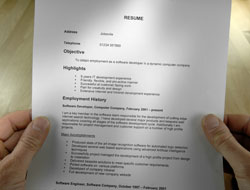 Course Title:
Assertiveness Training
Languages:
English - United States, Canada and other English speaking countries
Category:
Grading Policy:
Earn a final grade of 70% or higher to receive an online/downloadable CEU Certification documenting CEUs earned.
Assessment Method:
Lesson assignments and review exams
Duration:
Continuous: Enroll anytime!
Choose Your Subscription Plan
Learning Outcomes
By successfully completing this course, students will be able to:
Define assertiveness and understand how it differs from aggression.

Know defined methods of assessing and developing healthy self-esteem.

Identify your own personal level of assertiveness and determine what improvements may be needed.

Describe basic techniques for improving your communication skills.

Describe methods to use in peaceful conflict resolution.

Know and establish appropriate assertiveness techniques to use in the workplace.

Determine your own personal level of assertiveness that is appropriate for you.

Recognize the fears you have associated with assertiveness and define techniques to combat them.

Determine and describe what it is you really want and identify how assertiveness can achieve this goal.

Identify ways to balance the level of assertiveness to use in everyday life.

Review your own personal level of assertiveness and identify how you will use it in the future, and

Demonstrate mastery of lesson content at levels of 70% or higher.
Student Testimonials
"I think this whole course was very helpful. There is no one part that was more helpful than the other. It all made a lot of sense and will help me in my personal and work life." -- Donna B.
"The instructor is excellent. I found it very informative." -- Irene K.
"It was an unexpected surprise to learn so much about myself and how to improve certain areas of my life. Thanks." -- Roxana V.
"Well done." -- Michael P.
"As I mentioned this course was amazing and I appluad the instructor on how well she pulled the information together. There is so much to learn and to apply." -- Johnett R.
"I very much enjoyed the assignments that helped us make personal application to the material." -- Jared N.
"Lessons were well structured and focused on one area at a time!" -- Abhijeet C.