This course will show you everything you need to know about business budgeting and cost cutting. You will be introduced to the different aspects of business financial tools and will have an essential primer to current business trends in cost cutting and increasing profits. At the conclusion of this course, you will understand important budgeting concepts, time tested strategies, and be able to see and easily implement savings for your company.
These topics will be discussed:
Business Budget: We will discuss the different aspects of a business budget and how to implement a discipline for your budget that will be reasonable for your staff.

Cash Flow & Related Issues: We will cover the basics of cash flow, short-term cash flow, long-term cash flow, how they affect your P&L statement and profit sheets.

Business Savings and Cost Cutting: We will discuss the various areas of savings and cost cutting to explore in your company. We will also discuss employee involvement and motivation and non-traditional areas to examine.

Payroll Budgeting: We will cover the basics of payroll budgeting, essentials to keep in mind, and both the trend in handling them and some non-traditional methods.

Tax Concerns: We will discuss effective strategies for managing taxes is to establish a budget for your company's taxes.

Business Plan: We will cover the importance of creating a business plan, how to create one and how to make it a strong presentation.

Business P&L Reports: We will take an overview of your Profit & Loss Reports, what goes where, how to read them and the essentials for a successful business manager to know.

Profit Margin Guarantees & Staying in the Black: We will cover basic and popular theories and practices in the business world.

Balance Sheets and the Business Cycle: We will cover the importance and uses of the company's Balance Sheet and we will briefly visit the concepts of the Business Cycle.

Traps and Mishaps: We will address the dilemma of overcoming our inevitable errors in business and managementCompany Savings.

We will focus on savings and how to make the most progress toward savings by utilizing the good will and brain power of your staff. You will have an overview of how to continue to increase your company's savings and how to encourage sales and staff members with rewards without giving away the savings.
Completely Online
Self-Paced
Printable Lessons
Full HD Video
6 Months to Complete
24/7 Availability
Start Anytime
PC & Mac Compatible
Android & iOS Friendly
Accredited CEUs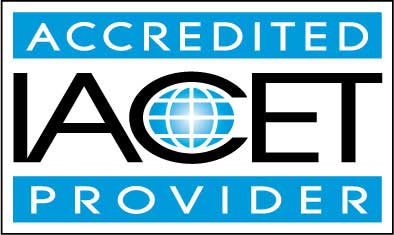 By successfully completing this course, students will be able to:
Summarize the need and purpose of a business budget.
Define cash flow.
Describe procedures involved in business savings and cost cutting.
Describe the purpose and processes involved in payroll budgeting.
Summarize common tax concerns.
Describe a business plan.
Describe the purpose and importance business P&L Reports.
Define Profit Margin Guarantees
Evaluate Balance Sheets and the Business Cycle.
Demonstrate mastery of lesson content at levels of 70% or higher.
Assessment Guide
| Assessment | Points |
| --- | --- |
| Lesson 1 Assignment | 5 points |
| Lesson 1 Exam: Business Budget | 80 points |
| Lesson 2 Assignment | 5 points |
| Lesson 2 Exam: Cash Flow & Related Issues | 100 points |
| Lesson 3: Business Savings and Cost Cutting | 100 points |
| Lesson 4 Assignment | 5 points |
| Lesson 4 Exam: Payroll Budgeting | 100 points |
| Lesson 5 Assignment | 5 points |
| Lesson 5 Exam: Tax Concerns | 100 points |
| Lesson 6 Exam: Business Plan | 90 points |
| Lesson 7 Assignment | 5 points |
| Lesson 7 Exam: Business P&L Reports | 100 points |
| Lesson 8 Exam: Profit Margin Guarantees & Staying in the Black | 90 points |
| Lesson 9 Assignment | 5 points |
| Lesson 9 Exam: Balance Sheets and the Business Cycle | 80 points |
| Lesson 10 Exam: Traps and Mishaps | 100 points |
| Lesson 11 Assignment | 5 points |
| Lesson 11 Exam: Company Savings | 80 points |
| The Final Exam | 520 points |