Online Class: Creating and Managing a Non-Profit Organization
Creating and managing a non-profit organization is a noble effort, one that takes a lot of work in order for goals to be reached.
---

$
70.00
no certificate
- OR -
$
95.00
with CEU Certificate*
Start Right Now!
$95.00
(with CEU Certificate)
---
Taking multiple courses? Save with our
platinum program
.
12

14

361

Students

have taken this course

5

0.5
Creating and managing a non-profit organization is a noble effort, one that takes a lot of work in order for goals to be reached. It is not something that a person can simply wake up one day and do without preparation. When you make the decision to begin a non-profit organization, there are many things that you need to take into account. Each step of the creation process involves several details and smaller steps.
How To Get Started
The creation process for non-profits is best addressed when it is broken down into steps--think of it as a checklist of things that need to be done. There are details in each step that may be affected based on where the non-profit is going to be located--both in terms of operations and formation. However, there are a series of basic steps that are going to roughly be the same regardless of location-based details. The following is an outline of steps in the creation process that you should take towards the creation of your non-profit. Take note that several elements of the creation process will be covered in-depth throughout this course.
Research--The bulk of the creation process for non-profits is going to be preparation-based. If done correctly, it will be the most in-depth and time-consuming part of the creation process as a whole. It is not a stage that should be rushed through, and should be done with care. All of the information found during this stage can potentially be used for every single stage that follows it. This means doing a lot of research about what you want to do, where, how, etc. Starting off by looking at the need(s) your non-profit is intending to fill. There may be another group--or several groups--that is already filling that need in the community. This can help you avoid copying other organizations, which can pose a legal problem.
Doing research can also help you determine if this is really what you want to do, and determine what your motivations are for starting a non-profit. It's the research stage that helps people figure out what their goals are for their non-profit, and find inspiration that pushes them towards those goals. Research also helps to determine what obstacles may be in place that can prevent those goals from reaching fruition, as well as what can aid in their completion.
Mission Statement--The mission statement--the formation of which is discussed later in this lesson--is a document that contains information in regards to the non-profit's purpose. It identifies what the organization wants to do and whom it wants to do it for. Some view a mission statement as a plan of action for their organization that tells them how they are going to accomplish their goals. Decisions as to what a non-profit does later on are usually take into account the information laid out in the mission statement, making it vital to the later management of the non-profit.
Business Plan--Non-profit organizations are still businesses, which means that they can structurally operate as such. Usually, it is recommended that those looking to start a non-profit create a business plan for their organization. A business plan is a document, similar to the mission statement, which covers the goals of a business and how those goals will be reached. Additionally, it also includes information on marketing, expansion, management, and finances for the organization. In a sense, it acts as a blueprint for the organization that outlines how it will progress for the first few years or so of its operation.
Board of Directors--A non-profit's board of directors is the governing body of the organization. They are, essentially, are the top tier of a non-profit's administration. Every major decision that needs to be made throughout a non-profit's operation is made collectively by its board of directors. The roles and responsibilities that a board of directors fulfills in a non-profit are vital to its operation and usually impact its ability to continue.
Incorporate--Non-profit organizations usually need to incorporate themselves in accordance with the laws and regulations of the state in which they operate and/or are located. It's a necessary step for those who are seeking tax-exemption status and can benefit the organization and its members greatly. Each state has different regulations and laws for incorporating, which is where the information found during the research stage comes in handy. Incorporating will require completing paperwork and the filing process specific to the state, as well as paying the associated fees.
Tax Status--Every business, organization, and group that operates in the public eye does have some type of status with the IRS. During the creation process, most non-profits seek tax-exemption status and usually qualify for it if they have a legal format that meets the requirements for it. Applying for tax-exemption status is usually one of the later steps in the creation process, and requires filing the correct forms with the IRS. Some organizations seeking tax-exemption status will consult with legal counsel to ensure that they are taking the appropriate steps and are in compliance with all requirements.
Finances--As part of the creation process, non-profits need to address their financial planning. This includes things such as start-up costs, funding sources, fundraising methods and scheduling, and money management. While a non-profit isn't designed to, well, make a profit, it isn't a free operation. Finances are a huge part of non-profits and it isn't an issue that can be taken lightly. Planning what to do for every financial aspect of a non-profit during the creation process can prevent problems from arising later on.
Marketing--In addition to finances, the marketing plans for the non-profit also need to be addressed during the creation process. Marketing can be used for more than attracting customers and generating sales, even with a regular business. Many non-profits use marketing tactics to spread awareness of their cause and to attract donors. It's also another way for them to communicate to those in the community who can benefit from the non-profit's assistance.
Continued Compliance--While it's technically a stage that primarily occurs after the creation process is completed, ensuring a non-profit continues to comply will all laws a regulations involved with its operation begins during its creation. A non-profit's organizers can determine what they need to do in order to continue their compliance throughout the organization's operation, as well as how they can do it. They can also use the creation process to decide on a plan of action should they fail to comply.
Inspirational Motivation
Very rarely do you find people who have started a non-profit organization with no inspirational motivation prompting them to or driving their actions. Inspiration can be a valuable asset for non-profits, as it can serve as the basis of their motivations. It can be responsible for piquing the interest of a non-profit's founder(s) in the issues that they are hoping to address. The actions taken by a non-profit throughout the course of its operation are usually a result of inspiration, either directly or indirectly. When a non-profit's members are unsure of what direction to take next or how to overcome an obstacle preventing them from reaching a goal, they will often look towards sources of inspiration for answers.
Where Can You Find Inspiration?--A lot of inspiration can be found in the community where non-profits operate. Non-profit organizations develop with a goal in mind; that goal can be used to direct the group's founders and members towards inspiration that can be used to achieve those aspirations. Often, the easiest place to look is at what originally inspired the creation of the non-profit. People are often a primary source. Founders need to look at that triggering moment that gave them the idea to start the organization, as the thought process of that moment can be a contribution later on. Ask members what was it that prompted them to join and what keeps them involved. Look at reasons given by donors and sponsors.
Current events are another major source of inspiration. Usually, that initial moment of inspiration that founders have isn't a one-time thing. It doesn't have to be a nation-wide event either, but it does have to be something that is occurring within the community the non-profit is serving. Although the big nation-wide issues shouldn't be ignored; when something is affecting an entire country, it is already present at the smallest level. Look at news outlets, media, and even other organizations that are acting in the community.
What To Do When Your Inspiration Fails?--Inspiration is not a permanent thing; it isn't going to last forever and non-profits should not be dependent on the same piece or source of inspiration. A failing source of inspiration can cause more harm than good, and the refusal to move on can lead a non-profit to become stagnant in its progress. When a source of inspiration begins to fail, it is wise to move on. In preparation for such an event, many non-profits will not limit their focus to a single source of inspiration and will look to multiple outlets. They'll revisit the same places listed above where they first found their original inspiration to see if there's something new.
Completely Online
Self-Paced
6 Months to Complete
24/7 Availability
Start Anytime
PC & Mac Compatible
Android & iOS Friendly
Accredited CEUs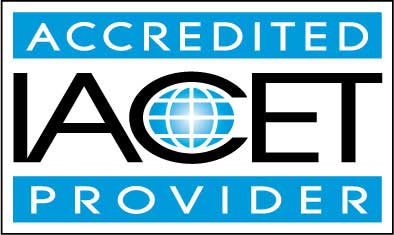 Lesson 1: Finding Inspiration and Creating a Mission Statement
The purpose of this lesson is to introduce you to the process and help you find the inspiration that is vital to the creation and management of a non-profit organization. Additional lesson topics: How to Start a Nonprofit Organization; [How to] Start a Non-Profit Organization, Mission, Vision, Goals and Purpose; Strategic Planning for Public and Nonprofit Organizations: A Guide to Strengthening and Sustaining Organizational Achievement; How to Start A Nonprofit: The Complete Step-By-Step Guide For Beginners
52

Total Points
Lesson discussions: Reasons for Taking this Course
Complete Assignment: Introduce Yourself
Assessment: Quiz 1
Lesson 2: The Types Of Nonprofit Organizations
Each nonprofit is going to be different, not just with what each one does but in terms of its structure, organization, and legal status. Additional lesson topics: Nonprofit Resource Library Nonprofit Organizational Charts; The Typical Non-Profit Organizational Structure; Not-For-Profit Organizations: Types and Examples; Types of Nonprofit Organizations
50

Total Points
Assessment: Quiz 2
Lesson 3: Naming Your Nonprofit: Deciding on the Details
The reputation of a nonprofit can be heavily impacted by its identifying details if they are not formed and handled properly. Additional lesson topics: How to Start a Nonprofit Organization -- Guidelines and Resources for Entrepreneurs; Several of the Biggest Struggles for Nonprofits and How to Overcome ; Choose a Name for your Nonprofit; How to Name Your Nonprofit So Everyone Remembers It
50

Total Points
Assessment: Quiz 3
Lesson 4: Choosing a Board of Directors
This lesson will cover everything that a nonprofit organization's founders need to know about choosing a board of directors. Additional lesson topics: Board Roles and Responsibilities; How Should a Nonprofit Board of Directors Be Structured?; Nonprofit Board Members – Choose Wisely; Building Successful Non-Profit Boards
50

Total Points
Assessment: Quiz 4
Lesson 5: Creating a Fundraising Schedule
In this lesson, you will learn what is involved with a fundraising schedule and what needs to be done to create an effective one. Also covered are the issues that can occur with fundraising schedules and what to do when there is a need to make changes. Additional lesson topics: Fundraising Event Ideas for Nonprofits; Several Strategies to Take Your Fundraising to The Next Level; The Nonprofit Fundraising Strategic Plan Guide; How to Write a Successful Fundraising Plan
50

Total Points
Assessment: Quiz 5
Lesson 6: Finding Members for a Nonprofit Organization
When creating a nonprofit, you need to devote time to finding and recruiting members to fill roles in the organization. Additional lesson topics: Where can I find or post volunteer opportunities?; Finding the Right Board Members for your Nonprofit; How to Pay Your Nonprofit's Staff; Compensation For Nonprofit Employees; Several Super Steps to Recruit Volunteers
50

Total Points
Assessment: Quiz 6
Lesson 7: Developing Effective Leadership
The role of leader falls to the members of a nonprofit organization's administration. This can include the board of directors, a CEO, an executive director, or any senior staffers that oversee different divisions of the organization. Additional lesson topics: What Makes for an Effective Leadership Development Program?; What Makes an Effective Leader; How to Develop Yourself as a Nonprofit Leader; How to Improve Your Leadership Skills
50

Total Points
Assessment: Quiz 7
Lesson 8: Marketing
Marketing for a nonprofit organization is going to be different than the marketing used for for-profit businesses. Additional lesson topics: Easy Steps to Marketing Your Nonprofit Organization; Five Ways to Build Your Nonprofit Brand's Buzzability; Several Unusual but Effective Ways to Market Your Non-Profit; Why Non-Profits Need Marketing; Five Marketing Mistakes Nonprofits Need to Avoid; Several Marketing Realities Nonprofits Need to Accept to Succeed
50

Total Points
Assessment: Quiz 8
Lesson 9: Fund Development
For a nonprofit to continue, they often need to address their funding and financial development throughout their organization's operation. Additional lesson topics: The Difference Between Fundraising and Development; Fundraising vs. Development: A Useful Distinction?
50

Total Points
Assessment: Quiz 9
Lesson 10: Performance Measurement
Measuring the performance of a nonprofit and all of its elements can profit its leaders with valuable information. Additional lesson topics: 3 Simple Steps to Effective Nonprofit Performance Measurement; Nonprofit Performance Measures Worth Tracking; Measuring what matters in nonprofits; Performance Measurement and Improvement
50

Total Points
Assessment: Quiz 10
Lesson 11: Managing Relationships
This lesson will discuss their value and the types of relationships that a nonprofit organization must foster for their success. Additional lesson topics: Why Every Nonprofit Should Turn Stakeholders into Customers; Managing Relationships in the Nonprofit Realm; Demystifying Nonprofit Constituent Relationship Management Systems
45

Total Points
Assessment: Quiz 11
Lesson 12: Additional Resources
This final lesson will cover the additional resources available to nonprofit organizations, their founders, managers, and members.
350

Total Points
Lesson discussions: End of Course Poll; Course Comments; Program Evaluation Follow-up Survey (End of Course)
Assessment: Quiz 12
Assessment: The Final Exam
By successfully completing this course, students will be able to:
Define and create a mission statement for your non-profit organization.
Define the types of non-profit organizations.
Name your non-profit.
Choose a board of directors for non-profit organization.
Create a fundraising schedule.
Find members for a non-profit organization.
Develop effective leadership for your non-profit organization.
Describe marketing goals for your non-profit organization.
Summarize fund development.
Determine performance measurement for your non-profit organization.
Demonstrate mastery of lesson content at levels of 70% or higher.
Additional Course Information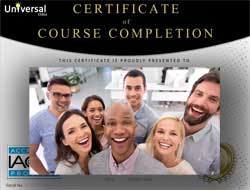 Document Your Lifelong Learning Achievements

Earn an Official Certificate Documenting Course Hours and CEUs
Verify Your Certificate with a Unique Serial Number Online
View and Share Your Certificate Online or Download/Print as PDF
Display Your Certificate on Your Resume and Promote Your Achievements Using Social Media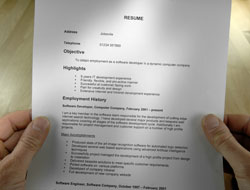 Course Title:
Creating and Managing a Non-Profit Organization
Lessons Rating:
4.9 / 5 Stars (457 votes)
Languages:
English - United States, Canada and other English speaking countries
Category:
Availability:
This course is online and available in all 50 states including: California, Florida, Georgia, Illinois, New York, Pennsylvania, Ohio, Texas, and Washington.
Last Updated:
December 2022
Course Type:
Self-Paced, Online Class
Grading Policy:
Earn a final grade of 70% or higher to receive an online/downloadable CEU Certification documenting CEUs earned.
Assessment Method:
Lesson assignments and review exams
Course Fee:
$95.00 U.S. dollars
Choose Your Subscription Plan