Online Class: Management Essentials
Learn the essential techniques of great management in this online course.
---

$
70.00
no certificate
- OR -
$
95.00
with CEU Certificate*
Start Right Now!
$95.00
(with CEU Certificate)
---
Taking multiple courses? Save with our
platinum program
.
14

18

2,523

Students

have taken this course

6

0.6
Management Essentials: Pioneering Leadership for Tomorrow's Leaders
Embarking on a managerial journey is an exhilarating voyage, full of challenges and milestones. "Management Essentials" isn't just another course; it's a comprehensive roadmap tailored to empower emerging managers and those freshly stepping into leadership roles, guiding them towards mastering the art of effective management.
Discover the Manager Within:
This course has been meticulously designed to provide clarity on what contemporary management entails. You'll not just gain knowledge, but also gauge your retention and practical application of concepts post every lesson, ensuring a hands-on approach to internalizing managerial skills.
Course Offerings:
Laying the Foundation: Understand the pivotal role of setting the right tone for your team, establishing trust, credibility, and a vision for success.
Leadership Communication: Delve deep into the art of effective communication, ensuring transparency, clarity, and constructive feedback.
Empower Through Delegation: Learn to leverage the strengths of your team by delegating responsibilities aptly, optimizing productivity and boosting morale.
Team Development & Dynamics: Navigate the challenges of managing diverse teams, fostering inclusivity, and addressing difficult employee behaviors with tact and diplomacy.
Decisive Action: Acquire the skills to act decisively, including making the tough call of dismissing an employee when necessary.
Transition Mastery: Grasp the nuances of managing during periods of transition, ensuring stability, motivation, and team alignment.
Management Beyond Borders: With businesses going global, understanding the dynamics of managing teams across geographies becomes essential.
Peer Management: Handling a team that comprises friends can be intricate. Learn the strategies to strike the perfect balance between friendship and leadership.
Building Future Leaders: Invest in your team by identifying potential leaders and nurturing them to ascend into managerial roles.
Why This Course Is Unique:
While the course is brimming with actionable insights, it doesn't stop there. As a manager, the thirst for knowledge is perpetual. Thus, an extensive compilation of resources awaits you at the conclusion, encompassing carefully curated books and web portals for deeper dives.
Redefine Leadership with Management Essentials:
Leadership isn't about occupying a chair; it's about making decisions, guiding teams, and fostering an environment where every team member can flourish. It's about adaptability, compassion, and firmness. With "Management Essentials", you're not just enrolling for a course; you're embarking on a transformative journey to sculpt your managerial persona.
No matter where you currently stand in your managerial journey or what aspirations you harbor, "Management Essentials" promises a transformative experience. Equip yourself with the tools, strategies, and insights to become a beacon of leadership, driving your teams towards unprecedented successes. Dive in, and redefine leadership for the modern era.
Course Motivation
When you're asked to lead other people, it's a big responsibility. Not only are you in charge of the activities of others, but you're also responsible for the outcome of those activities. For many, moving into management is a process that happens after they've held certain roles for certain periods of time, but that doesn't always mean they're ready for the position.
They might know how a company or an industry works, but if they don't know how people work – and how to work with them – the would-be manager may not do as well as they might like.
Learning how to lead others needs to be a part of the process. Certainly, there is room for a person to make mistakes, but having a framework in place, and some knowledge, can help a manager become more of a leader and less of a hesitant person-in-charge.
Managing others is a skill set that will evolve over time, and it's certainly a skill set that is unique to others. In this course, you will learn more about the essentials of management, but then you will put them into practice, which may cause you to change their details and their method of implementation.
Remember, it's not about following all of the advice in this course. At the very least, you can learn more about what managers do, how they do it, and how they can do it well.
This conversation includes you. You need to be ready to take on the role of leading others, and then looking at who you lead to see how you might need to adjust the way you do things.
In the end, it's about helping the company thrive. And you can't do it alone. You need the help of others. Here's how you can begin to show that you're the one that can lead them into success.
Completely Online
Self-Paced
Printable Lessons
Full HD Video
6 Months to Complete
24/7 Availability
Start Anytime
PC & Mac Compatible
Android & iOS Friendly
Accredited CEUs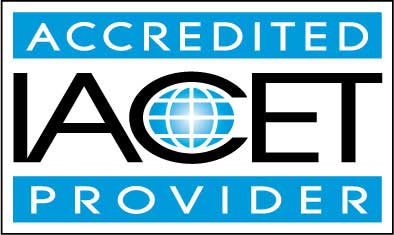 Lesson 1: Introduction
In this course, you will learn more about the essentials of management; then you will put them into practice, which may cause you to change their details and their method of implementation.
1

Total Points
Lesson 1 Video
Lesson discussions: Reasons for Taking this Course
Complete Assignment: An Introduction
Lesson 2: Setting the Tone as New Manager
The more effectively you can set the tone of your leadership, the more willing those staff members will be to listen to you. Additional lesson topics: Mistakes Managers Make Managing People
10

Total Points
Lesson 2 Video
Assessment: Lesson 2 Exam
Lesson 3: Directing Others Effectively
As a manager, your job is to make sure that others do things that benefit the company and its plans. Additional lesson topics: How to Effectively Lead Groups; Supervisor Tips
9

Total Points
Lesson 3 Video
Assessment: Lesson 3 Exam
Lesson 4: How Leaders Communicate
The best way a manager can learn to communicate is to listen to those around them.
15

Total Points
Lesson 4 Video
Complete: Lesson 4 Assignment
Assessment: Lesson 4 Exam
Lesson 5: Delegating Responsibilities
You can learn how to delegate properly, by learning who your team is and how they can help you each day. Additional lesson topics: Successful Delegation
15

Total Points
Lesson 5 Video
Complete: Lesson 5 Assignment
Assessment: Lesson 5 Exam
Lesson 6: Developing Your Team
As a manager, you can actively support your team in developing their skills to become better in their field, and more valuable to the company. Additional lesson topics: How to Build Successful Work Teams; Want to motivate your team? Here are Several things to start doing now
10

Total Points
Lesson 6 Video
Assessment: Lesson 6 Exam
Lesson 7: Confronting Difficult Employee Behavior
Since not all employees are easy to manage all the time, and not everyone has their best day when theyre at work, you need to learn now how to manage these situations effectively. Additional lesson topics: Dealing with Difficult Employees
10

Total Points
Lesson 7 Video
Assessment: Lesson 7 Exam
Lesson 8: Managing a Diverse Team
When you step into your manager role, create a list of your employees and where they are located for work, but also create a time zone list so you understand where they are and how you can contact them. Additional lesson topics: How to Manage Diversity in the Workplace; Managing the Diverse Workforce
10

Total Points
Lesson 8 Video
Assessment: Lesson 8 Exam
Lesson 9: Treating Your Direct Reports Fairly
Fairness is essential in your role, and people are watching to make sure you are treating everyone the same. Additional lesson topics: Fairness Is Good Management
15

Total Points
Lesson 9 Video
Complete: Lesson 9 Assignment - I am a Fair Manager (or not)
Assessment: Lesson 9 Exam
Lesson 10: Caring About Your Team
While the goal of success is reasonable, it's also been demonstrated that managers who show they care about their employees are the ones who can get more from their team. Additional lesson topics: Taking Care of Your Employees is Essential; How to Show Your Employees You Care About Them
10

Total Points
Lesson 10 Video
Assessment: Lesson 10 Exam
Lesson 11: Acting Decisively in All Situations
Acting decisively in situations that require your leadership is something you need to be able to do, but it may not be something that comes naturally. Additional lesson topics: How Do Decisive Managers Affect the Morale of Employees?
15

Total Points
Lesson 11 Video
Complete: Lesson 11 Assignment
Assessment: Lesson 11 Exam
Lesson 12: Dismissing an Employee
Every situation of a potential dismissal is different, and there might be situations in which you might let someone go immediately, while another manager may not.
10

Total Points
Lesson 12 Video
Assessment: Lesson 12 Exam
Lesson 13: Managing During Transitions
As a manager, the best way to make change easier is to ensure your team knows what's happening and what will happen next. The rumors in your office will only cause stress and anxiety for the team.
10

Total Points
Lesson 13 Video
Assessment: Lesson 13 Exam
Lesson 14: Conclusion
By continuing to develop yourself as a leader, and by treating your employees as people, you will become the person who truly cares, and who wants to see everyone succeed.
60

Total Points
Lesson 14 Video
Lesson discussions: Course Completion Poll: Your Thoughts; Program Evaluation Follow-up Survey (End of Course); Course Comments
Assessment: The Final Exam
By successfully completing this course, students will be able to:
Describe methods for setting the correct tone as new manager.
Identify methods for directing others effectively.
Describe how leaders communicate.
Demonstrate abilities for properly delegating responsibilities.
Identify methods for developing your team.
Summarize processes for confronting difficult employee behavior.
Identify ways to treat all your direct reports fairly.
Recognize how to act decisively in all situations.
Describe the processes for properly dismissing an employee.
Define methods for managing during periods of transition.
Demonstrate mastery of lesson content at levels of 70% or higher.
Additional Course Information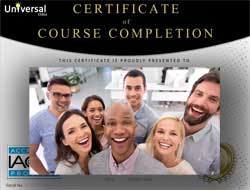 Document Your Lifelong Learning Achievements

Earn an Official Certificate Documenting Course Hours and CEUs
Verify Your Certificate with a Unique Serial Number Online
View and Share Your Certificate Online or Download/Print as PDF
Display Your Certificate on Your Resume and Promote Your Achievements Using Social Media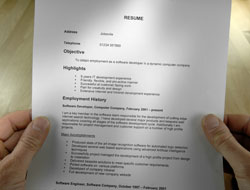 Course Title:
Management Essentials
Lessons Rating:
4.4 / 5 Stars (1,832 votes)
Languages:
English - United States, Canada and other English speaking countries
Category:
Availability:
This course is online and available in all 50 states including: California, Florida, Georgia, Illinois, New York, Pennsylvania, Ohio, Texas, and Washington.
Course Type:
Self-Paced, Online Class
Grading Policy:
Earn a final grade of 70% or higher to receive an online/downloadable CEU Certification documenting CEUs earned.
Assessment Method:
Lesson assignments and review exams
Course Fee:
$95.00 U.S. dollars
Choose Your Subscription Plan
"The course was certainly helpful as it provided a clear pathway for effective management. It dealt with a lot of the major issues that a manager may encounter. The extra resources in each section were helpful as well." -- Keshawn M.
"The material was well laid out, and the assignments helped to reiterate the lessons in a way that will allow me to remember them and utilize them in my own career. Thank you for the material and information that has been presented." -- Timothy R.
"Excellent course which included very practical tips and advice for managing a team and managing the different scenarios which can arise when managing a team." -- Betty M.
"I enjoyed this course and it ehanced my current training and qualifications and will give me the confidence to start a business with my new team with the knowledge I have attained." -- Dennis B.
"I was glad that I had taken this course it was very helpful to me and my instructor (John) was awesome." -- Deborah G.
"The instructor was awesome. He gave great feedback when needed and was very prompt on grading assignments." -- Paul F.
"I thought that the instructor returned my lessons and exams quickly, was fair in grading and gave good feedback." -- Jennifer M.
"I love how he was very prompt in grading the quizzes and assignments." -- Nancy G.
"I think the course is good for employers and the instructor was great in their feedback." -- David M.
"This course was the most useful and enjoyable so far!" -- Lane S.