How to Write a Grant Proposal
---

$
50.00
no certificate
- OR -
$
75.00
with CEU Certificate*
16

29

15

1.5

2,338

Students

have taken this course
Course Description
Did you realize that you are most probably an experienced grant writer already?
"NO", you say, "I've never written a grant in my life before" -- but you have.
Most people out there have asked somebody, at some time, for something in writing (one way or another), so you have most likely followed some of the basic principles and procedures of putting a good case forward for something you want (and not necessarily for money).
And basically that is what a grant proposal is all about. Okay, there's a little more to it than that--but the techniques you consciously (or unconsciously) learned when putting together those requests, when submitting them and SUCCEEDING, are a fabulous place to begin. BUT obviously you need to polish up that gem by building on the basics, learning the techniques, and following the requirements and conditions for writing successful grant proposals.
And there is no better place to start than with this course. It doesn't supply all the answers, no one source does, but this approach to the subject of grant writing is clear, straightforward, and easy to understand.
It doesn't matter whether you are looking at grant writing just as a means of helping your child's school, or looking at it as a part or full-time career. You can and will be successful if you set your mind to it and invest a little of your time in carefully going through this course, researching sites suggested in it, and building from there.
Join us today, and let's learn how to write a successful grant proposal!
Completely Online
Self-Paced
Instructor Feedback
6 Months to Complete
24/7 Availability
Start Anytime
PC & Mac Compatible
Android & iOS Friendly
Accredited CEUs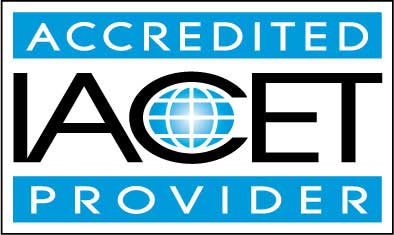 Request More Information

Have a question? Check out our
FAQ
or contact us for more information.
Course Lessons
Lesson 1: Know Your Grant Basics


Grant proposals are requests submitted to individuals, foundations, or the government for funding.
16

Total Points
Lesson 1 Video
Review Article: What is a Grant Proposal?
Take Poll: Grant Writing Experience
Take Survey: Needs Assessment Survey (Start of Course)
Complete: Lesson 1 Assignment: Why Grant Writing?
Complete: Lesson 1 Exam
Lesson 2: Projects and Proposals that Will Be Successful and Why


Successful grant writers pull together all data, the evidence supporting their case, to paint the picture they wish the grant funders to see. By doing so, they set the stage for their proposed project clearly and precisely.
16

Total Points
Lesson 2 Video
Complete: Lesson 2 Assignment: Defining Success
Complete: Lesson 2 Exam
Lesson 3: Grant Writing Could Be the Answer


The truth of the matter is that many of us have far more extensive experience in preparing grant proposals than we give ourselves credit for. Have you ever asked anyone for anything in writing, particularly money?
19

Total Points
Lesson 3 Video
Review 2 Articles: How to Find a Good Grant Writer; Lessons in Writing Good Grant Proposals
Take Poll: Grant Writing Success
Complete: Lesson 3 Assignment: What Makes a Good Grant Writer?
Complete: Lesson 3 Exam
Lesson 4: Where Is the Money?


The classic foundation you will most often encounter during your work as a grant writer is one that was set up many years previously by a single individual, which legally makes it a private foundation.
24

Total Points
Lesson 4 Video
Review 3 Articles: Grants.gov; Most Generous Corporate Foundations; Family Foundations
Complete: Lesson 4 Assignment: Funding Your Organization
Complete: Lesson 4 Exam
Lesson 5: Trends and Facts


There are always facts you really should know but unfortunately do not. Even so, you can easily keep abreast of trends, and in this regard your best friend is without doubt the Internet.
18

Total Points
Lesson 5 Video
Review 2 Articles: National Trends; Getting Grant Information For Free
Complete: Lesson 5 Assignment: Identifying Trends
Complete: Lesson 5 Exam
Lesson 6: Key and Working Components of Great Grant Proposals


This lesson will certainly help to make things clearer. It's all about looking at some of the bigger pieces of the grant puzzle, polishing them up, and putting them in place.
19

Total Points
Lesson 6 Video
Review Article: How to Craft a Needs Statement
Complete: Lesson 6 Assignment: The Mission Statement
Complete: Lesson 6 Exam
Lesson 7: Action Plans and Their Timelines


Your action plan is the comprehensive diagram contained in your grant proposal and plays a large part in achieving your goal of a grant.
17

Total Points
Lesson 7 Video
Review 2 Articles: 13 Steps to Formatting a Winning Proposal; Anatomy of a Grant Proposal
Complete: Lesson 7 Assignment: Writing an Action Plan
Complete: Lesson 7 Exam
Lesson 8: Designing, Establishing, and Utilizing an Appropriate Evaluation Plan


Proper evaluation plans are tightly integrated into the grant proposal and connect project objectives and goals to their relevant evaluation. They are usually one of the last parts of the grant proposal narrative.
18

Total Points
Lesson 8 Video
Review Article: Proposal Writing Hints
Complete: Lesson 8 Assignment: Program Evaluation
Complete: Lesson 8 Exam
Lesson 9: Preparing to Write


The very first rule of any kind of writing is to know and understand your audience.
15

Total Points
Lesson 9 Video
Review 2 Articles: How to Prepare to Write a Winning Grant Proposal; Preparing to Write
Complete: Lesson 9 Exam
Lesson 10: Words for the Wise


'Words for the wise' as opposed to 'Words to the wise' relate to those extra words, phrases, techniques, and ideas cropping up that you realize can assist you in being a winning grant writer.
14

Total Points
Lesson 10 Video
Review 2 Articles: Grant Writing Tip Sheets; Grant Writing Tips
Complete: Lesson 10 Exam
Lesson 11: Reviewing Your Work in a Way That Underscores the Strengths and Reduces the Weaknesses


A great strength is to see your weaknesses and work with them, acknowledge them, even highlight them at the right time, while at the same time showing how you are going to accommodate and allow for them, or alternatively how you intend to eliminate them!
17

Total Points
Lesson 11 Video
Review Article: There's More to Grant Writing than Just Writing
Complete: Lesson 11 Assignment: Develop a Timeline
Complete: Lesson 11 Exam
Lesson 12: Budgets


Your budget must support and be tailored to your project's objectives and goals.
17

Total Points
Lesson 12 Video
Review 2 Articles: Grant Proposal Budget Preparation; Developing Your Budget
Complete: Lesson 12 Assignment: Creating a Budget
Complete: Lesson 12 Exam
Lesson 13: Your Packaging Is Crucial; 'Gift-Wrap' Your Proposal Accordingly


Whether we agree with the concept of not, packaging and presentation is nearly always crucial.
15

Total Points
Lesson 13 Video
Complete: Lesson 13 Exam
Lesson 14: Negotiating Grants.gov


There are plenty of helping hands for you out there; many offline and online sources are a fantastic help with not only finding grants but in the actual writing process.
14

Total Points
Lesson 14 Video
Review 2 Articles: Grants.gov Blog; U.S. Government Grants
Complete: Lesson 14 Exam
Lesson 15: Miscellaneous Proposal Applications


By far, the majority of grant proposals you will submit will be in the usual way. However, you need to be flexible; i.e., you need to at least be aware of the other types and methods of submission.
14

Total Points
Lesson 15 Video
Review Article: Restricted vs. Unrestricted Funds
Complete: Lesson 15 Assignment: Format Preference
Complete: Lesson 15 Exam
Lesson 16: The Triumphs of Successful Reporting


The demand for accountability of and easy access to information on grants programs has increased tremendously over the past few years, so there certainly needs to be a change in attitude with relation to the standard of reporting regarding grant results.
95

Total Points
Lesson 16 Video
Take Poll: Do You Feel Prepared?
Take Survey: Needs Assessment Survey (End of Course)
Take Survey: Program Evaluation Follow-up Survey (End of Course)
Complete: The Final Assignment
Complete: Lesson 16 Exam
Complete: The Final Exam
Additional Course Information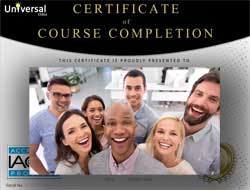 Document Your Lifelong Learning Achievements

Earn an Official Certificate Documenting Course Hours and CEUs
Verify Your Certificate with a Unique Serial Number Online
View and Share Your Certificate Online or Download/Print as PDF
Display Your Certificate on Your Resume and Promote Your Achievements Using Social Media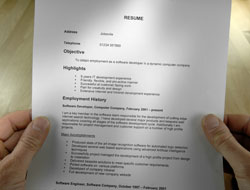 Course Title:
How to Write a Grant Proposal
Languages:
English - United States, Canada and other English speaking countries
Category:
Grading Policy:
Earn a final grade of 70% or higher to receive an online/downloadable CEU Certification documenting CEUs earned.
Assessment Method:
Lesson assignments and review exams
Duration:
Continuous: Enroll anytime!
Choose Your Subscription Plan
Learning Outcomes
By successfully completing this course, students will be able to:
Define grant proposal and describe the basic purpose of writing one.

Know which projects and proposals will be funded and why.

Know the best places to find money for grant projects.

Know the key working components of a grant proposal.

Describe what action plans are, why they are important, and how to establish their timelines.

Design, establish and utilize an appropriate evaluation plan.

Demonstrate how to write an appropriate budget for a grant proposal.

Create a cover letter and complete the application.

Know the types of reporting required when landing a grant, and

Demonstrate mastery of lesson content at levels of 70% or higher.
Student Testimonials
"Every part was great. It was all very helpful. My instructor was very helpful." -- Sonia L.
"The course material was easy to read and easy to navigate....Instructor was very timely in grading and providing feedback. This was very helpful." -- Mark O.
"I couldn't have been more pleased with the quality of this course and the instructor. The assignments were in-depth and provided an effective opportunity to put theory into practice." -- Tammy S.
"I found the instructor to be knowledgeable and encouraging. Excellent!" -- Heather K.
"This course was very helpful. I am ready to get started." -- Melrose W.
"I enjoyed the course and had a wonderful instructor." -- Faith R.
"I found it all very useful. I have not written a grant before, and I knew it was time consuming, but this course taught me I will really have to manage my time greatly. I think that one of the parts I liked was the resources that I did not have previously, I had now. " -- Peg J.