Accounts Payable Management
---

$
50.00
no certificate
- OR -
$
75.00
with CEU Certificate*
14

25

4,261

Students

have taken this course

7

0.7
This course is a training guide for the new manager of an accounts payable department. It will help you step into your new role and take a commanding and successful lead. This course will take what you know and enhance it by adding management principles to those practices. Accounts payable is not just processing checks, mailing them and then filing the backup paperwork. To truly manage accounts payable, you must understand all parts of the department including but not limited to customer service, vendor management, check requests and POs.
This course will discuss how to handle invoices; check processing; preventing errors; annual audits; and technology uses in the department. Learn all about the best practices to adapt for your A/P department, PLUS, get expert advise from a well-seasoned disbursement manager with many years of A/P experience.
The Key to Managing a Successful Accounts Payable Department
There is a key to managing an accounts payable department that will set you apart. It will set you apart from other accounts payable departments, it will set you apart from the managers who ran the department before you, and it will set you apart from other departments in the company. It is this: Remember that you are part of the sales and customer service process. Do not think of yourself as just a rubber stamp department that doles out money to invoices. Become actively involved in resource-saving (not "cost-cutting") measures to make your department valuable.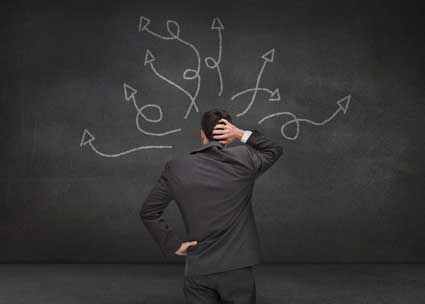 Many accounts payable department associates forget that they often serve as the face of the company. When your vendors receive a check from your department, you represent the company. When employees get reimbursement or, if applicable, their wages from your department, you represent the company. When a customer receives a check for an overpaid account from your department, you represent the company. In these ways and more, you touch the key players in your company and thus are part of the sales and service team. With this mindset, encourage your staff to improve systems within the department, answer the telephone quickly and in an upbeat manner, process invoices quickly and efficiently, and recommend resource-saving ideas in order to improve the overall finances of the company.
You will go a long way toward gaining the respect of the owner and upper management in the company if you make sales and service your department's goal and mindset.
In today's fast-paced business world, few areas are as important to a company as having a successful Accounts Payable Manager. More and more companies are understanding the importance of having a manager in Accounts Payable who go above and beyond what is normally called for. For too long, businesses thought that having someone in Accounts Payable who was persistent and would keep at an account until it was caught up was what it took but that model is evolving. As businesses are changing, the way that things have been done in the past is changing, as well.
Designed for the new manager of an Accounts Payable department, this course will help the student step into their new role and take a commanding and successful lead. However, this course will also prove useful for anyone who is already in Accounts Payable and is seeking to expand their knowledge. In other words, this course will take what you know and it will enhance it by adding proven management principles to your practices.
In the marketplace today, Accounts Payable is more than just processing checks, mailing them and filing away mountains of back-up paperwork. A good Accounts Payable manager understand all parts of the department everything from customer service and vendor management to check requests and purchase orders.
Finally, this course will show you how to handle invoices, how to process checks, dealing with audits and ensuring that your department operates as error-free as possible. You'll be getting expert advice from a well-seasoned disbursement manager with extensive Accounts Payable experience.
This course will provide you with everything that you need to know about being a successful Accounts Payable manager. Some of the information might be familiar to you but there's a very good chance that you'll come across some invaluable new material. If you are a new Accounts Payable manager or are about to become one, you might find yourself filled with reservations but after taking this course, you'll discover that the entire process was not nearly as frightening as you might have thought.
You'll learn what it is that a manager does and how to best operate an Accounts Payable department and you'll find ways to help motivate the people you manage into being the best possible performers.
This course will also discuss the following areas:
- What is a manager: You'll learn what a manager is, what a manager does, and the importance of always being on top of what is happening within your department. You will also learn the key to managing your Accounts Payable department and how to best become a valuable asset to your company.
- Invoice handling: The student will understand the process of tracking invoices from the moment they arrive in the department until the final check is cut. Students will also be walked through a step-by-step process to bring order to what might be a chaotic system.
- Checks: The lesson will address to core of the Accounts Payable department and will help the student to understand areas that might need to be examined and worked on.
- Preventing errors: Students will discover that duplication and missing invoices are among the most common problems in the Accounts Payable department and will be given real-world solutions that they can apply in reducing errors.
- Customer service, internal controls and the annual audit: Students will understand how the aspects of customer service apply to their department and will examine the concepts of internal controls and the annual audit.
- Fraud: Vendor, Employee, and Check: This section of the course will instruct the student on the importance of overseeing things to ensure there is no fraud taking place, either due to a vendor or employee check mismanagement.
- How companies are using technology in Accounts Payable: The student will learn more information about using the information in the Accounts Payable department, as well as address software solutions that can make their department run more smoothly.
- The importance of Master Vendor Files: Students will see how Master Vendor Files are an important way to help ensure that vendors are paid in a timely manner and errors are avoided. In addition, the files are invaluable tools to monitor fraud and error.
By the end of this course, the student will have a thorough knowledge of what it takes to manage a successful Accounts Payable department and how to implement changes needed in order to make it operate more efficiently.
Completely Online
Self-Paced
Printable Lessons
Full HD Video
6 Months to Complete
24/7 Availability
Start Anytime
PC & Mac Compatible
Android & iOS Friendly
Accredited CEUs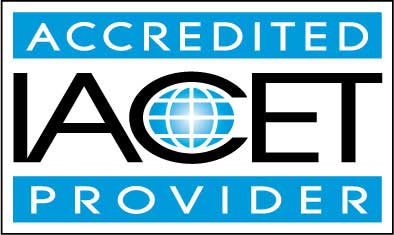 What Is a Manager?
Accounts payable are the "veins of a business." Great accounts payable managers of any organization must know the fundamentals and have a solid understanding of how to run their department.
63

Total Points
Lesson 1 Video
Take Poll: Role Model
Take Survey: Reasons for Taking this Course
Complete Assignment: Introduction
Complete Assignment: Manager Role
Complete Exam: Manager
Handling Invoices
This lesson and the next one form the core of a new set of skills that will help you in your new position. These two lessons cover the invoice-handling and check process that your department does.
103

Total Points
Lesson 2 Video
Take Poll: Unions
Complete Assignment: Invoice Process
Complete Assignment: Steps for an Invoice
Complete Exam: Invoices
Checks
This lesson is about the core of your department's purpose: work flow-processing.
103

Total Points
Lesson 3 Video
Review 3 Articles: Writing and Recording Checks; How to Balance a Checkbook; eChecks
Take Poll: Organizational Chart
Complete Assignment: Steps for Check Processing
Complete Assignment: Rush Checks
Complete Exam: Checks
Preventing Errors
Duplication and missing invoices are common problems in accounting departments. In this lesson, you will learn some of the ways you can reduce errors.
32

Total Points
Lesson 4 Video
Review Article: Reconciling Your Accounts
Complete Assignment: Prevention
Complete Exam: Prevention
Customer Service, Internal Controls and the Annual Audit
Internal controls and the annual audit are long-accepted concepts, but customer service may be a new one. Sure, you have heard of it before but rarely in relation to your department.
72

Total Points
Lesson 5 Video
Review 2 Articles: Planning for Your Annual Audit; Internal Communications
Take Poll: Non profit vs Profit
Complete: Assignment 1
Complete: Exam 5
Fraud: Vendor, Employee and Check
This lesson will cover the aspect of fraud in relation to vendors, employees, and checks.
90

Total Points
Lesson 6 Video
Review Article: Preventing Accounts Payable Fraud
Take Poll: Office Supplies
Complete Exam: Fraud
How Companies Use Technology in Accounts Payable
The Internet was covered in a previous lesson. In this lesson, we spend some time talking about other uses of technology for the accounts payable department.
91

Total Points
Lesson 7 Video
Review Article: 10 Best Practices for Accounts Payable
Complete Assignment: Technology
Complete Exam: Technology
Traditional Functions and the 21st Century
Reimbursement to employees is a large part of your job; and the larger the company, the larger it will be.
92

Total Points
Lesson 8 Video
Review Article: Credit Card Reimbursement Policies
Take Poll: Online payments
Complete Assignment: Reimbursement
Complete: Lesson 8 Exam
Using the Internet in Accounts Payable
In this lesson, we are going to look at the Internet.
0

Total Points
Lesson 9 Video
Take Poll: Online Accounts Payable
Master Vendor Files
Master vendor files are one way to help ensure that vendors get paid and errors are avoided. These files will become valuable resources to your department to monitor for fraud and error and make sure that your vendors are happy.
72

Total Points
Lesson 10 Video
Complete Assignment: Master Vendor File
Complete Exam: Master Vendor
Problems Caused by Discounts and Other Deductions
Everyone loves discounts. Everyone, it seems, but the accounts payable department! Discounts are great for buyers; but, if there is an overpayment problem, then your department gets involved and the process can be drawn-out and difficult.
60

Total Points
Lesson 11 Video
Review Article: Payroll Overpayment
Take Poll: overpayment
Complete Exam: Deductions and Discounts
Independent Consultants
Independent consultants are a real part of the workforce and growing. Many people are taking their expertise and becoming independent consultants for a very good reason: Consultants are in high demand.
50

Total Points
Lesson 12 Video
Review Article: Consulting Fees
Complete Exam: Consultant
1099 Income Tax Forms
This lesson covers 1099 federal tax forms for contractors.
2

Total Points
Lesson 13 Video
Review Article: 1099 Facts
Complete Assignment: 1099 and master vendor list
High-level Accounts Payable Concepts
There are many high-level accounts payable concepts, and they are always changing. As Generally Acceptable Accounting Practices are continually being refined, you will find that your compliance and upgrading requirements will keep you refreshed in some of
102

Total Points
Lesson 14 Video
Review 2 Articles: Types of Audits; Tips On Streamlining Accounts Payable
Take Poll: Final Course Poll - Your Opinion
Take Survey: Program Evaluation Follow-up Survey (End of Course)
Complete Assignment: Accounting for What I Have Learned...
Complete Exam: Accounting
By successfully completing this course, students will be able to:
Identify and summarize the Accounts Payable Management job.

Handle invoices correctly and employ the necessary checks and balances.

Process checks correctly while employing the necessary checks and balances.

Prevent errors and common mistakes.

Provide good customer service, create internal controls, and prepare the department for the annual audit.

Detect and prevent fraud from vendors and employees.

Use technology in Accounts Payable to make the job more efficient.

Identify ways to use the Internet in Accounts Payable.

Summarize the processes involved in Master Vendor Files.

Avoid problems caused by discounts and other deductions.

Know what to do with independent consultants.

Process 1099s, and

Demonstrate mastery of lesson content at levels of 70% or higher.
Additional Course Information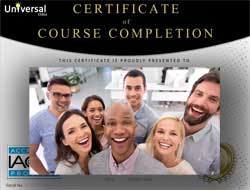 Document Your Lifelong Learning Achievements

Earn an Official Certificate Documenting Course Hours and CEUs
Verify Your Certificate with a Unique Serial Number Online
View and Share Your Certificate Online or Download/Print as PDF
Display Your Certificate on Your Resume and Promote Your Achievements Using Social Media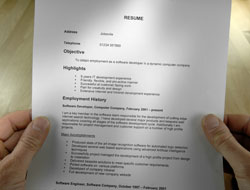 Course Title:
Accounts Payable Management
Lessons Rating:
4.5 / 5 Stars (3,888 votes)
Languages:
English - United States, Canada and other English speaking countries
Category:
Course Type:
Professional Development (Self-Paced, Online Class)
Grading Policy:
Earn a final grade of 70% or higher to receive an online/downloadable CEU Certification documenting CEUs earned.
Assessment Method:
Lesson assignments and review exams
Duration:
Continuous: Enroll anytime!
Choose Your Subscription Plan
"This course offered a lot of details and the essay questions were a great reinforcement tool." -- Ann R.
"Everything in this class was helpful because it explains how to use everything....I think that it was an awesome course and very helpful and so was the instructor." -- Candice A.
"What was most helpful were the assignments. They were very detailed in explainations for each subject." -- Cindy M.
"The lessons are organized and in a easy way to read and understand....I love the course and the prompt respond for the instructor." -- Claudia A.
"the instructor was very caring and understanding. I like her take again if she teach another class. I'm glad I took this class I didn't know anything about account payable." -- Kimberly L.
"I really liked the procedure of accounts payable from receiving the invoice to cutting the check to filing....Over all after all is said and done I think this is a good course and the instructor is a fine instructor. In the future I might just take another course. I will never get to the point where I think I just too smart or know everything to take a class. I thank you for providing me with this excellent opportunity." -- Larry S.
"The different process ideas were very helpful." -- SARAH B.