Creative Writing Workshop
---

$
65.00
no certificate
- OR -
$
90.00
with CEU Certificate*
13

29

14

1.4

3,704

Students

have taken this course
Course Description
Do you dream of writing poetry, short stories, or novels? Have you ever watched a movie or a play and felt the desire to write a script of your own? Or have you already done some writing but want to find ways to bring more creativity, more originality, to your writing? Have you ever read a so-so novel or seen a lousy movie and told yourself, "I bet I could do better?" Do you find yourself excited and intrigued by words, and by their sounds and meanings?
If you said yes to any of these questions, then this course is for you. A creative writer makes art just as a painter or sculptor does, but with different tools. Instead of brushes, canvas, and pigments, the writer uses words. While the painter produces a painting we can see in front of us, the writer makes magic of a different sort. With a simple palette of letters and punctuation - just lines and symbols scratched on paper or scattered on a computer screen - the writer can create pictures and even entire worlds within a reader's mind.
There are many forms of creative writing, from fiction, to poetry, to stage play and screenplay. Within each form there are countless genres and flavors. As a writer, you can (and should) try your hand at as many forms as you like, or you can specialize in one. There are techniques and practices that are common to all forms of creative writing, and we will discuss those here. We will also touch on the challenges and techniques that make writing in the different forms unique. Throughout this course, you will find numerous exercises designed to get your brain - and your hand - moving.
Completely Online
Self-Paced
Instructor Feedback
6 Months to Complete
24/7 Availability
Start Anytime
PC & Mac Compatible
Android & iOS Friendly
Accredited CEUs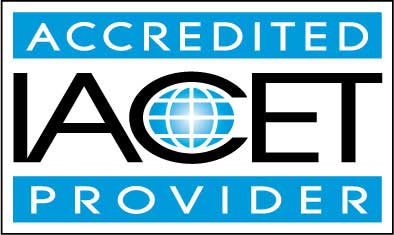 Request More Information

Have a question? Check out our
FAQ
or contact us for more information.
Course Lessons
Lesson 1: Small Steps


As a student of this course, and as a creative writer, you will be writing. Decide where your words will go. Will you write longhand, with pen and paper, or will you type your words on a keyboard?
31

Total Points
Lesson 1 Video
Complete Assignment: An Introduction
Complete: Assignment 1: Starting Small
Complete Exam: Lesson 1: Small Steps
Lesson 2: Getting Out of Your Own Way


If you long to write creatively, but you've had a hard time getting started, you are not alone. There are far more people in the world who wish they were writers, than those who actually write.
30

Total Points
Lesson 2 Video
Review 2 Articles: Being Held Back by Your Fear of Writing?; Online Writing Groups, Writing Communities and Critique Groups
Complete: Assignment 2: Combatting Fear
Complete Exam: Lesson 2: Getting Out of Your Own Way
Lesson 3: Diving In


The path to inspired writing,is to write whether you feel inspired or not. Get up every day, and go jogging with your pen and your mind. Work your writing muscles and your writer's mind.
34

Total Points
Lesson 3 Video
Complete: Assignment 3: Freewriting
Complete Exam: Lesson 3: Diving In
Lesson 4: Gear


If you have begun writing along with the exercises, rather than reading all the way through first, you have already made some decisions about the tools you will use as a writer.
30

Total Points
Lesson 4 Video
Review Article: The Creative Penn
Complete: Assignment 4: Evaluating Tools
Complete Exam: Lesson 4: Gear
Lesson 5: Words on a Page


When asked how to write well, the Poet Dylan Thomas was said to have answered simply, "Love the words." As a writer, words are your primary tool. Fall in love with them.
35

Total Points
Lesson 5 Video
Complete: Assignment 5: Show Don't Tell
Complete Exam: Lesson 5: Words on a Page
Lesson 6 : On the Shoulders of Giants: Learning by Imitation


You can learn so much by reading and emulating the work of writers you admire. Learning from the work of those who came before us, is a time-honored and essential practice in all of the creative arts.
34

Total Points
Lesson 6 Video
Review Article: Plagiarism
Complete: Assignment 6: Choosing Mentors
Complete Exam: Lesson 6 : On the Shoulders of Giants: Learning by Imitation
Lesson 7: Finding Your Voice


No one has ever been exactly like you, and no one ever will be. You have a unique perspective on the world, a unique set of ideas, of values, of passions.
35

Total Points
Lesson 7 Video
Complete: Assignment 7: Your Passions
Complete Exam: Lesson 7: Finding your Voice
Lesson 8: Poetic Devices


More than any other kind of writer, poets play with words, combining them in ways they have not been combined before. One of many techniques poets use to communicate with readers is through figurative language.
30

Total Points
Lesson 8 Video
Complete: Assignment 8: Using Metaphors
Complete Exam: Lesson 8: Poetic Devices
Lesson 9: Poetic Forms


Poetry can be written using any number of set forms, structures which govern the number of lines, the number of syllables per line, how rhymes (if any) are organized, and where breaks between lines occur.
35

Total Points
Lesson 9 Video
Review 2 Articles: Poetic Forms; Slam Poetry
Complete: Assignment 9: Sonnets and Haikus
Complete Exam: Lesson 9: Poetic Forms
Lesson 10: Short Story


The short story is fiction in its most compressed form, and is often the place where the fiction writer begins.
34

Total Points
Lesson 10 Video
Review 2 Articles: Rules and Tools; Writing Short Stories
Complete: Assignment 10: Narrative Practice
Complete Exam: Lesson 10: Short Story
Lesson 11: The Long Haul: Writing a Novel


A short story is generally about a single event. A character is faced with a single situation, a single goal to achieve. When the character succeeds or fails at achieving this goal, the story ends.
34

Total Points
Lesson 11 Video
Complete: Assignment 11: Creating Characters
Complete Exam: Lesson 11: The Long Haul: Writing a Novel
Lesson 12: Upstage, Downstage: Writing Drama


Have you ever gone to a play, or watched a movie, and gone home with the urge to write your own? Why not give a play or a screenplay a try?
33

Total Points
Lesson 12 Video
Complete: Assignment 12: Dialog Creation
Complete Exam: Lesson 12: Upstage, Downstage: Writing Drama
Lesson 13 : Conclusion


Creative writing is about making a leap into the unknown. It is about banishing your doubts and fears about your own talent and creativity, and plunging ahead.
196

Total Points
Lesson 13 Video
Take Poll: Your Opinion Matters: Course Rating
Take Survey: Program Evaluation Follow-up Survey (End of Course)
Complete: Assignment 13: Revising
Complete: The Final Creative Writing Assignment
Complete Exam: Lesson 13 : Conclusion
Complete: The Final Exam
Additional Course Information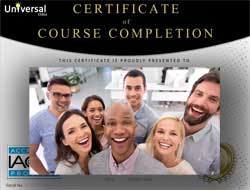 Document Your Lifelong Learning Achievements

Earn an Official Certificate Documenting Course Hours and CEUs
Verify Your Certificate with a Unique Serial Number Online
View and Share Your Certificate Online or Download/Print as PDF
Display Your Certificate on Your Resume and Promote Your Achievements Using Social Media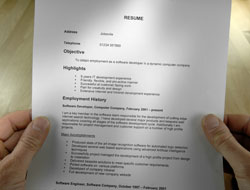 Course Title:
Creative Writing Workshop
Languages:
English - United States, Canada and other English speaking countries
Category:
Course Type:
College Level
Grading Policy:
Earn a final grade of 70% or higher to receive an online/downloadable CEU Certification documenting CEUs earned.
Assessment Method:
Lesson assignments and review exams
Duration:
Continuous: Enroll anytime!
Choose Your Subscription Plan
Learning Outcomes
By successfully completing this course, students will be able to:
Know the steps to take before attempting to write.

Demonstrate writing from inspiration.

Demonstrate writing without inspiration.

Demonstrate writing through imitation.

Demonstrate writing in your own voice.

Know the processes involved in generating poetic forms.

Demonstrate writing a short story, and

Demonstrate mastery of lesson content at levels of 70% or higher.
Student Testimonials
"The exercises were most helpful. It is always easier to grasp something when you put it to use." -- Doris A.
"The instructor was absolutely fantastic. The lessons were really helpful and to the point. The instructor was very positive and helpful. She was great!!" -- Eliezer H.
"I found this course very refreshing to my knowledge as a writer, I'm glad that I did it. I LOVED EVERY MINUTE OF IT!" -- Cedar J.
"I look forward to taking additional courses with this instructor." -- Susan G.
"I loved the course and instructor! I liked the exercises found in each lesson." -- Anita B.
"I found that the writing exercise where the most helpful. They made me get out of my comfort zone and use my imagination. The critique on my work help me very much." -- Jim B.
"I felt that the information given was thorough and exceptionally helpful. I also thought that the assignments which at first seemed puzzling were actually challenging and beneficial." -- Donna B.