Online Class: ESL Grammar Skills — Level 1-5 Course Bundle
---

$
150.00
no certificate
- OR -
$
175.00
with CEU Certificate*
5 Course Bundle - One Low Price
---
Only $175.00* - Save $300.00
(normally $475.00)
* Includes Online CEU Certificates for Each Course
This course bundle includes the following courses:
---
ESL Grammar Skills Level 1:
This is a beginning grammar and writing course for learners of the English language. This course is Level 1. In Level 1 grammar, we cover present simple and past simple tenses.
This course also teaches you how to put verbs together, introduces the –ing form and gives a context for its use, and shows you how be verbs are very different from all other kinds of verbs. We discuss plurals, a/an articles, adjectives, subject pronouns and possessive adjectives, demonstratives this/that/these/those, prepositions of place and time, can, wh- questions, and adverbs of frequency and their proper placement. We also discuss prepositional phrases, subjects, verbs, objects, and complements.
This course will also cover irregular spellings in plurals, in gerunds, and in past tense formations, as well as irregular plurals and verbs. The writing component covers simple sentences (S-V-O) and compound sentences (S-V-O, [coordinating conjunction] S-V-O). This course consists of 33 lessons with illustrations, plenty of exercises, section exams, audio and visual aids, as well as a final exam.
Each lesson includes an HD Video to help you better understand the ideas and rules of the lesson, and help you with your listening comprehension and your pronunciation. With successful completion of this course, you will have a strong foundation in English. Your language will be limited, but you will be able to say most things you need to say. If English is new for you or if you need a solid refresher on the basics, this is an excellent course for you.
ESL Grammar Skills Level 2:
This is a course for learning the English language. ESL Grammar Level 2 is a low intermediate course. After you know the fundamentals of pronouns, present simple tense, and past simple tense, you are ready to take this course.
ESL Grammar Level 2 continues your English language instruction. This course digs more deeply into the English language, specifically proper grammar usage.
This course begins to add language complexity and increase your ability to speak English properly. We'll review present and past simple tenses and continue on with instruction in the progressives, futures, and modals which will help complete your understanding of English fundamentals. There are three main additions to English language instruction in ESL Grammar Level 2: progressive or continuous tenses, some future tenses, and modal verbs.
This course discusses present progressive and past progressive as well. It also covers the future tense with present progressive, present simple, will (and other modals), and be going to. Additionally, this course also covers more minor language essentials such as some/any, enough/too, too/either, much/many, make/do, used to, go + place, comparatives and superlatives, telling time, phrasal verbs, and some indirect speech. It also completes the student's instruction on possessives and pronouns.
Further, modal verbs are discussed in depth. In terms of writing, coordinating conjunctions are reviewed, providing the student with the full range of compound sentence options. Complex sentences are also covered in this course, complete with a variety of subordinating conjunctions for the student to build his or her command of the language and ability to combine ideas in writing.
ESL Grammar Skills Level 3:
This course is third in a series of five ESL grammar courses. It builds on levels 1 and 2, and continues grammatical instruction grounded in the foundation offered in those courses.
ESL Grammar Level 3 is a conceptually rich course. It contains instruction on passive voice, present perfect, relative clauses and the imperative. Further, it offers lessons on participle and gerund usage in various constructions. Lessons related to the present perfect include still/yet/already, and for/since along with targeted practice on distinguishing between correct usage of the present perfect and the past simple (these are very important differences in English).
Presentation of phrasal verbs is continued from level 2, and distinctions between like/as and a(n)/the are offered. Additional topics include I want you to… and I told you to…, quite/pretty/fairly/rather, so/such, tag questions, and use of auxiliary verbs for conversational brevity. Because of the conceptual weight presented by the present perfect, passive voice and relative clauses, writing units extend previous discussions of compound and complex sentences and subordinating conjunctions.
Each of the 22 units of this course contains a clear, simple, and well-organized presentation of material followed by lesson exercises to reinforce the lesson content. Several exams test student knowledge along the way, and a final exam score determines whether the learner is ready for the next level. Each unit is accompanied by a brief audio recording which presents the material verbally, offering a secondary presentation of the material to aid in student comprehension.
Whether you're addressing this material for the first time or have been speaking English for a while, ESL 3 provides an excellent presentation of some of the most challenging concepts in English grammar, and is well worth your efforts as you progress with your English learning.
ESL Grammar Skills Level 4:
ESL Grammar Level 4 moves the English learner from the intermediate to the upper intermediate level of general English. With mastery of Level 4 grammar, the student moves beyond merely communicating and increases his/her sophistication in using the English language.
Each of the 22 units of this course contains a clear, simple, and well-organized presentation of material followed by lesson exercises to reinforce the lesson content. Practice quizzes and four exams test student knowledge along the way, and a final exam score determines whether the learner is ready for the next level.
Grammar topics include gerunds and infinitives, future progressive, perfect forms for the present, present progressive, past, and past progressive, relative clauses, conditionals 2 and 3, reported speech, and numerous minor grammar points on details of usage including both/either/neither, a friend of mine, each/every, by the time, on my own/by myself, and had better. Writing lessons discuss conjunctive adverbs and quality paragraph structure.
Upon successful completion of ESL Grammar Level 4, the English learner is ready to move to the most advanced level of English language learning. Whether you are addressing this material for the first time or brushing up on your English mastery, this course provides an excellent presentation of some of the finer points in English grammar, and is well worth your efforts as you progress toward English fluency and accuracy.
ESL Grammar Skills Level 5:
ESL Grammar 5 is the final course in our five-course ESL grammar series. It is the most advanced ESL grammar course offered, and prepares the English language learner for incorporating quite sophisticated structures into his or her English usage.
Lessons include instruction on the syntax of present perfect, future perfect, and future perfect progressive, past tense of modal verbs, subjunctive, noun clauses, appositives, omission of relative pronouns and relative clause reduction, and combining auxiliaries and modals. Semantic-focused lessons include instruction on wish, be supposed to, have/get something done, unless, see somebody do, and prefer/would rather. Each lesson contains a succinct presentation of the grammar concept, followed by an exercise intended to practice and reinforce the material just covered. Each lesson is also accompanied by an audio file that explains the grammatical structure verbally, to provide a secondary instructional path and increase the likelihood of greater comprehension and thus, full acquisition of the target structures.
Periodic exams test student knowledge of the structures just covered, and a final exam assesses the student's overall mastery of the topics. Two writing lessons briefly cover the writing process, and components of the 5-paragraph essay, which will help the English language learner write more effective English, even when a 5-paragraph essay is not the writing goal. Whether you are encountering these structures for the first time or just need to brush up on the finer points of English grammar, this course, with its straightforward written instruction, HD Videos and ample practice, will help you progress toward greater accuracy and fluency.
Completely Online
Self-Paced
6 Months to Complete
24/7 Availability
Start Anytime
PC & Mac Compatible
Android & iOS Friendly
Accredited CEUs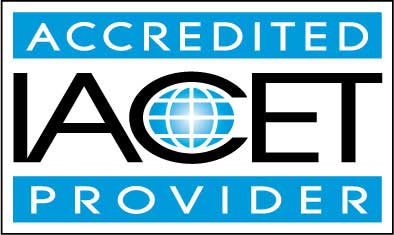 Additional Course Information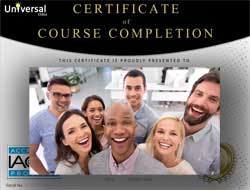 Document Your Lifelong Learning Achievements

Earn an Official Certificate Documenting Course Hours and CEUs
Verify Your Certificate with a Unique Serial Number Online
View and Share Your Certificate Online or Download/Print as PDF
Display Your Certificate on Your Resume and Promote Your Achievements Using Social Media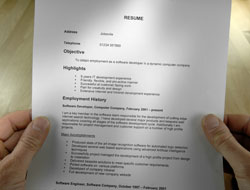 Course Title:
ESL Grammar Skills: Level 1-5 Course Bundle
Languages:
English - United States, Canada and other English speaking countries
Category:
Course Type:
Self-Paced, Online Class
Grading Policy:
Earn a final grade of 70% or higher to receive an online/downloadable CEU Certification documenting CEUs earned.
Assessment Method:
Lesson assignments and review exams
Course Fee:
$175.00 U.S. dollars
Choose Your Subscription Plan
"Thank you for making my learning easy." -- Hondura Y.
"I was really amazed by the presentation chart of percentage of time to use adverb between Noun and Verb." -- Abdool H.
"All of it was helpful." -- James E.
"I enjoyed all parts of this course. All information in every lesson was so helpful." -- Natalija S.
"I liked the course. The instructor used drawings in some of the lessons to present a clearer picture of what she was trying to get across. I thought this was very original. The material flowed from lesson to lesson in an organized and easy manner. This is an ideal course for someone wishing to learn English, or needing a refresher course on the basics of the English language. I liked that the material was very concise. It wasn't too wordy." -- Toni B.
"Very good." -- Yakelis D.