Online Class: Talent Management for Business
This course will help you better understand talent management techniques and how to use them in a profitable way.
---

$
70.00
no certificate
- OR -
$
95.00
with CEU Certificate*
Start Right Now!
$95.00
(with CEU Certificate)
---
Taking multiple courses? Save with our
platinum program
.
10

12

286

Students

have taken this course

5

0.5
Talent management has become one of the most popular new business management concepts designed to help companies leverage human capital for maximum gain.
From strategic planning to acquiring talent to performance management and succession planning, this course will teach the elements of talent management within a framework that uses concrete examples, real language, and an eye towards current application. Whether you are starting your own business or are the CEO of a Fortune 500 company, this course can help you better understand talent management techniques and learn to use them in a profitable way. Especially during these tough economic times, find out how the talent management process can make a difference in determining your business success.
Various phrases and terms often take a turn as a buzzword, particularly within the business world: synergy, branding, client-centric, enterprise, holistic, knowledge process outsourcing, integrated marketing solution, offshoring, sustainability, value added, reverse fulfillment, mindshare, and more have all taken their turn in stride. Talent management, like many of these terms, is a legitimate concept that simply has come into its own at this time but can be difficult to grasp.

Essentially, talent management is the understanding and anticipation of sufficient human capital and the development and planning to fulfill those human capital needs. Research and business management books, over the past 20 years, have identified this technique and helped develop concepts and tools that can help business owners and managers, as well as Human Resource professionals, better develop their strategies for recruiting and managing talent.
What is talent management?

After a 1997 study, the term
talent management
was first coined by McKinsey and Company and has gone on to become a well popularized term within business management and Human Resource professionals. Obviously, the relationship between the development of Human Resources and the effectiveness of an overall organization has been well established for much longer. Some professionals have gone on to proclaim that virtually every aspect of Human Resources management is the same as talent management; while this may be the case in some businesses and organizations, generally speaking, talent management extends beyond the typical Human Resource management.
Succession planning, high potential management, development, assessment, and generally tasks that operate on a higher level of long term strategies fall under
talent management
. While many companies focus on talent acquisition alone (one of the most popular aspects of talent management), the more holistic and forward thinking professionals engaging in talent management choose to likewise explore and plan for the ongoing development and direction of acquired talent as well as planning for succession of new talent. Performance management is likewise a common aspect of Human Resources management but is only one of the many imperative functions of talent management.
Course Motivation
What are the ethical issues involved in talent management?
Just as business management is riddled with ethical considerations, talent management poses its own risks and questions when it comes to practicing ethics and integrity. Both seemingly superfluous topics as well as much more muddied ethical waters exist within talent management and, as both an employee and a business owner or manager, there are many things to consider.
At the root of talent management is the understanding that your business is likely to include both talent employees as well as typical employees. Not every employee is likely to be critical to the long term strategies of a company and thus will be treated differently from those who are critical. While many first line employees understand and recognize that they will be treated differently from their supervisors and upper management, which will not be true of all employees. It may be very challenging for some employees on management levels to see managers, department heads, or other peers receive significantly more attention. Because talent management is focused on developing a small minority of employees who will be critical to the long term success of the company, it stands to reason that those employees who are not in this minority may feel left out, unimportant, or may even predict that they will soon be laid off (whether that is the case).
What can the company do to mitigate this issue? The most important thing a company can do to make each individual employee feel important and create an overall atmosphere of ethical behavior is to be transparent. While some upper level managers may think that it would be cruel to notify employees that they are not considered talent, most managers and supervisors need an overview of what the company's long term goals are and why some people are more critical to achieving of those goals. Aside from ethics, this will also help ensure that talent is being developed on an ongoing basis.

Essentially, all that is required is to let each manager know that their gifts and abilities are crucial at their current level and thus do not require additional development and attention that may have to be given to talent employees. These staff members do not need to feel as though they are less than their peers who are receiving more time and attention; rather, they simply need to be aware that new people are coming on board (or changes are being made to other employees' positions) to start directing the company according to its strategy. Employees who are not talent should still be included in understanding the new goals for the company while also being reassured that their own gifts and abilities will continue to be utilized and necessary for successful operations.
A related issue is that of the ethics involved in selecting those people considered to be talent. Because these decisions are often made early in an individual's career or even their tenure with the company, there are some ethical considerations regarding those employees who may be overlooked unfairly. Oftentimes, many young men and women in the business world may not seem as aggressive, confident, and so forth due to a number of factors that may not actually relate to whether the individual has potential to contribute as significant talent. Sometimes it is difficult for a company to reevaluate its current employees to determine if any of them have become a person of talent when they are constantly looking outside for talent.
Obviously, common business ethics apply to talent management as well. In fact, ensuring ethical business practices and an expectation of employee ethics may be even more necessary for a business or organization that has excellent talent. The individuals who are selected as talent typically end up being placed at very high levels within the company. Anyone in those types of positions has the potential to engage in unethical business practices; those who have been deemed talent may be slightly more of a risk due to both the level of trust a company puts in their talent as well as potential arrogance or entitlement stemming from being treated with more attention and respect than other employees. Obviously, many talented employees are going to engage in ethical business practice, but for those whom do not, then having a company that is efficiently run with a strong level of transparency can help lessen the likelihood of unethical or illegal behaviors.
When given the opportunity, one way that talent may be able to better your organizational ethics is by having the freedom and flexibility to be honest with each other and with higher level CEOs and business owners. When a company has chosen individuals with talent, it is important when those individuals fulfill their capabilities by having the freedom to question and challenge existing policies and procedures within the company. Obviously, there is a right way and a wrong way to do this but by allowing a talented individual the job security to point out potential pitfalls and errors in judgment, a company can become better and fulfill its own missions regarding the use and development of talent.
Completely Online
Self-Paced
6 Months to Complete
24/7 Availability
Start Anytime
PC & Mac Compatible
Android & iOS Friendly
Accredited CEUs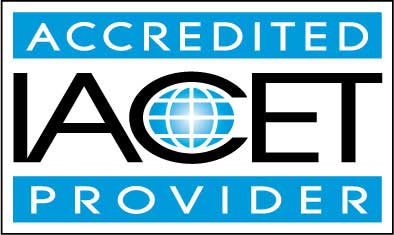 Lesson 1. Introduction
Talent management is the understanding and anticipation of sufficient human capital and the development and planning to fulfill those human capital needs.
11

Total Points
Lesson discussions: Reasons for Taking this Course
Complete Assignment: An Introduction
Assessment: Lesson 1 Exam
Lesson 2. Basics and Process
The key difference between talent management and general Human Resource management is acting with an eye on the big picture and the long term plans of the business. Additional lesson topics: What Is Talent Management
9

Total Points
Assessment: Lesson 2 Exam
Lesson 3. Planning
While every step in the talent management process is important, planning is absolutely the most critical period, as it will determine the types of talent you hire as well as your overall goals and strategies for long term business success.
9

Total Points
Assessment: Lesson 3 Exam
Lesson 4. Searching for Talent
Assuming that your business is ready to begin the process of acquiring talent, there are a number of things you should consider during this process. Additional lesson topics: How to Attract Talent to a Small Company; How to Find Talent for Your Tech Startup
9

Total Points
Assessment: Lesson 4 Exam
Lesson 5. Hiring Talent
Unless you are the only person who has a management role in your company at this time, other people are going to feel the effects of whomever you choose to hire. Additional lesson topics: Hiring Talent Requires a Process
12

Total Points
Complete: Lesson 5 Assignment
Assessment: Lesson 5 Exam
Lesson 6. Onboarding
Through the process of onboarding, you will help new talent find their place in the company, both in terms of job responsibilities as well as within organizational culture. Additional lesson topics: The Several Commandments of Employee Onboarding; What is Onboarding Exactly?
10

Total Points
Assessment: Lesson 6 Exam
Lesson 7. Developing Talent
Talent development is a series of processes designed to grow and extract top notch talent within your leadership team. Additional lesson topics: How to Develop Talent in the Workplace
10

Total Points
Assessment: Lesson 7 Exam
Lesson 8. Performance Management
Essentially, performance management looks at the ways to best manage and direct behavior and results (which are critical elements of performance) to achieve goals. Additional lesson topics: Performance Management: Tools and Resources; Performance Management Process Checklist
10

Total Points
Assessment: Lesson 8 Exam
Lesson 9. Talent Retention and Succession Planning
Although you cannot always control the decisions made by your staff, and there are many legitimate reasons a member of your talent may have to leave, there are also things you can do to help improve your talent retention. Additional lesson topics: 7 Great Employee Retention Strategies; How to Create a Winning Employee Retention Strategy
10

Total Points
Assessment: Lesson 9 Exam
Lesson 10. Current Application of Talent Management
Talent management has gained traction at an increased rate during the recession as more and more companies have had to cut back on numbers of staff and refocus on more qualified or talented staff. Additional lesson topics: Talent Management Magazines
10

Total Points
Lesson discussions: Course Completion Poll: Your Thoughts; Program Evaluation Follow-up Survey (End of Course); Course Comments
Assessment: Lesson 10 Exam
By successfully completing this course, students will be able to:
Define what talent management is and why it is critical for the success of any business.
Identify the planning stages of talent management.
Describe the processes for searching and recognizing talent.
Summarize the processes for hiring talent.
Describe ways to develop and improve talent on your team.
Describe the processes behind performance management, talent retention, and succession planning.
Demonstrate mastery of lesson content at levels of 70% or higher.
Additional Course Information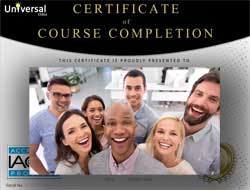 Document Your Lifelong Learning Achievements

Earn an Official Certificate Documenting Course Hours and CEUs
Verify Your Certificate with a Unique Serial Number Online
View and Share Your Certificate Online or Download/Print as PDF
Display Your Certificate on Your Resume and Promote Your Achievements Using Social Media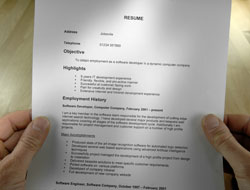 Course Title:
Talent Management for Business
Lessons Rating:
4.3 / 5 Stars (311 votes)
Languages:
English - United States, Canada and other English speaking countries
Category:
Availability:
This course is online and available in all 50 states including: California, Florida, Georgia, Illinois, New York, Pennsylvania, Ohio, and Texas.
Last Updated:
November 2022
Course Type:
Self-Paced, Online Class
Grading Policy:
Earn a final grade of 70% or higher to receive an online/downloadable CEU Certification documenting CEUs earned.
Assessment Method:
Lesson assignments and review exams
Course Fee:
$95.00 U.S. dollars
Choose Your Subscription Plan
"As always, enjoyed taking one of your courses! Learned a lot and I am eager to apply this new knowledge in order to help my clients! Thank you." -- Brian T.
"This course is excellent for those looking for insight on building and maintaining a team of professionals or just broadening their horizons or outlook on the whole process." -- Heather V.