Introduction to Ethics
---

$
50.00
no certificate
- OR -
$
75.00
with CEU Certificate*
15

17

496

Students

have taken this course

7

0.7
This course is a thorough introduction to the branch of philosophy named ethics, or moral philosophy. Ethics addresses issues of human values and examines the search for and reasoning behind, what could be identified as 'right' conduct. Lessons one through nine are intended to offer a comprehensive foundation of the ideals of righteousness, integrity and virtues. Specifically, lesson one provides definitions of ethics terminology. The student is also given a rationale for studying ethics. Lessons two and three are a history of philosophy from the earliest accounts available to present day.

Lessons four through seven analyze nine common ethical theories in-depth including virtue, social-contract and deontological doctrines. Lesson eight discusses cultural and ethical universalism and relativism and describes aspects of morality. Meta and normative ethics are reviewed in lesson nine.
Lessons ten through fifteen consider the application of ethics in real-world situations across the spectrum of disciplines including business, medicine, education, law, and more – each from a personal and then public perspective. The final five exercises will offer ample opportunity to put knowledge into practice – giving the student the chance to apply their new-found knowledge in situations that they may find familiar in today's highly complex world.
Each lesson incorporates questions and ends with a quiz. An accompanying answer key is provided that explains the justification for each response by taking the student back into the text. At the completion of this course the student should have a working knowledge of ethics across the continuum of its history and application in current society.
The lessons are as follows:
1. What is ethics?
2. History of ethics – Part 1
3. History of ethics – Part 2
4. Four branches of ethics – normative, descriptive, meta & applied
5. Moral development
6. Ethical universalism, ethical relativism, cultural relativism
7. Virtue ethics, natural law
8. Deontology, social contract
9. Social contract theory
10. Ethical issues in your private life
11. Ethical issues in the workplace
12. Ethics in medicine & law
13. Ethics in business & industry
14. Ethics in all levels of government
15. Ethics in education, engineering & architecture
Completely Online
Self-Paced
Printable Lessons
Full HD Video
6 Months to Complete
24/7 Availability
Start Anytime
PC & Mac Compatible
Android & iOS Friendly
Accredited CEUs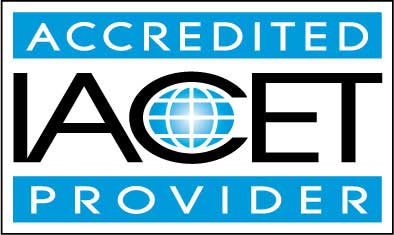 Lesson 1: Ethics Defined
This lesson will provide a distinct and elementary explanation of the word as the foundation for this course. All ensuing exercises will build from a shared understanding of this often misunderstood idea.
10

Total Points
Lesson 1 Video
Review Article: Four Fundamental Ethical Principles
Take Survey: Reasons for Taking this Course
Complete Assignment: Your Ethical Motivations
Complete: Lesson 1 Exam
Lesson 2: History of Ethics - Part 1
The purpose of philosophy is to help humans make sense of this world from a non-religious perspective. It is designed to utilize intelligence and reasoning to formulate theories, gather information, and draw conclusions.
8

Total Points
Lesson 2 Video
Review 2 Articles: A Brief History of Ethics; 10 Things You Should Know about Christian Ethics
Complete: Lesson 2 Exam
Lesson 3: History of Ethics - Part 2
A further look at the historical foundations of ethics in human society.
7

Total Points
Lesson 3 Video
Review 3 Articles: Altruism; Evolution and Philosophy; What?s The Difference Between Socialism And Communism?
Complete: Lesson 3 Exam
Lesson 4: Divisions of Ethical Study
There are four main branches of ethics. These include "normative ethics," "descriptive ethics," "meta-ethics," and "applied ethics." This lesson will explore each of these branches in greater depth.
10

Total Points
Lesson 4 Video
Review 2 Articles: Normative and descriptive ethics; Major Ethical Perspectives
Complete: Lesson 4 Exam
Lesson 5: Moral Development
This lesson will provide the foundation for future studies in the area of moral development by looking at the work of Jean Piaget, Lawrence Kohlberg, and Carol Gilligan. Moral development is the process by which individuals determine what is right and what is wrong.
9

Total Points
Lesson 5 Video
Review 2 Articles: Kohlberg?s Stages of Moral Development; 20 Major Philosophers and Their Big Ideas
Complete: Lesson 5 Exam
Lesson 6: Universalism and Relativism
This lesson explores the meta-ethical branch of philosophy. In review, meta-ethics is analytic philosophy and its purpose is to understand the foundation, scope, and status of an ethical principle.
9

Total Points
Lesson 6 Video
Review 2 Articles: Universalism in Ethics; Cultural relativism article
Complete: Lesson 6 Exam
Lesson 7: Virtue Ethics and Natural Law
The philosophy of virtue ethics came from the mind of Aristotle. He was an early believer that man has a natural desire toward goodness, is innately good, and can apply reason to regulate his desires and actions.
7

Total Points
Lesson 7 Video
Review 2 Articles: Eudaimonism; The Ethics of Care: Normative Structures and Empirical Implications
Complete: Lesson 7 Exam
Lesson 8: Deontology - Social Contract
The performance of one's duty under the deontological theory consists of completing a series of actions based on a predetermined set of rules. An action is judged to be moral if the series of actions is completed without regard for the consequences.
9

Total Points
Lesson 8 Video
Review 3 Articles: Deontological ethics; Divine Command Theory; What is John Locke?s theory of natural rights and justification for a limited government?
Complete: Lesson 8 Exam
Lesson 9: Utilitarianism - Care Ethics
The theory of utilitarianism gained recognition through Jeremy Bentham, considered to be its founder. Bentham's theory equates good with pleasure and, conversely, bad with pain.
8

Total Points
Lesson 9 Video
Review 2 Articles: Utilitarianism theory; What Is Ethics of Care? - Definition, Theory and Examples
Complete: Lesson 9 Exam
Lesson 10: The Application of Ethics in Your Private Life
You have worked your way through some very sophisticated subject matter about ethics and morality. Hopefully, it has helped you to get a deeper understanding of the topic's history and breadth. Now, it is time to apply this newfound knowledge to your daily encounters.
10

Total Points
Lesson 10 Video
Review 3 Articles: The difference between personal and professional ethics; Factors that Affect Ethical Behavior in the Workplace; Family Influences Personal Ethics
Complete: Lesson 10 Exam
Lesson 11: Application of Ethics in the Workplace
Ethics is the application of standards of proper conduct as individuals in group settings. In this lesson, we will consider its impact in the general workplace. Specific industries will be addressed in the following units of study.
10

Total Points
Lesson 11 Video
Review 2 Articles: Five Characteristics of a Good Work Ethic; How do You Establish Positive Ethics in the Workplace?
Complete: Lesson 11 Exam
Lesson 12: Application of Ethics in Medicine and Law
Medicine and law are two of the most universally respected disciplines in the world of work. People rely on both for their personal and family's well-being.
9

Total Points
Lesson 12 Video
Review 3 Articles: AMA Principles of Medical Ethics; What is the Rule of Law?; Top 10 Ethics Traps
Complete: Lesson 12 Exam
Lesson 13: Application of Ethics in Business, Manufacturing, and Engineering
The application of ethics in business is termed "business ethics." While ethics itself refers to the conduct of an individual or organization, in this instance, it is applicable to all business environments, an expanse of surroundings to be sure.
9

Total Points
Lesson 13 Video
Review 3 Articles: Why is business ethics important?; Legal and Ethical Issues With Manufacturing Companies; Ethics in Engineering
Complete: Lesson 13 Exam
Lesson 14: Application of Ethics in Politics and Journalism (Print and Non-Print Media)
An examination of the application of ethics in either of these disciplines could singularly fill a book! The goal of this lesson is to give a broad overview of each, instigating the reader to reflect more thoroughly on the crucial value of ethics to the execution of duties associated with either field.
9

Total Points
Lesson 14 Video
Complete: Lesson 14 Exam
Lesson 15: Application of Ethics in Education and Social Work
In this lesson, the reader will consider the morality of right and wrong conduct as it applies to the very public and collectively shared arenas of education and social work.
79

Total Points
Lesson 15 Video
Take Poll: End of Course Poll
Take Survey: Course Comments
Take Survey: Program Evaluation Follow-up Survey (End of Course)
Complete: Lesson 15 Exam
Complete: The Final Exam
By successfully completing this course, students will be able to:
Define ethics.

Describe history of ethics.

Describe divisions of ethical study.

Define moral development.

Describe universalism and relativism.

Describe virtue ethics and natural law.

Describe deontology - social contract.

Describe utilitarianism - care ethics.

Describe the application of ethics in your private life.

Describe application of ethics in the workplace.

Describe application of ethics in medicine and law.

Describe application of ethics in business, manufacturing, and engineering.

Describe application of ethics in politics and journalism (print and non-print media).

Describe application of ethics in education and social work, and

Demonstrate mastery of lesson content at levels of 70% or higher.
Additional Course Information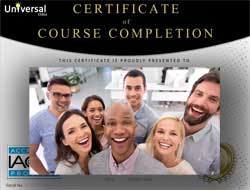 Document Your Lifelong Learning Achievements

Earn an Official Certificate Documenting Course Hours and CEUs
Verify Your Certificate with a Unique Serial Number Online
View and Share Your Certificate Online or Download/Print as PDF
Display Your Certificate on Your Resume and Promote Your Achievements Using Social Media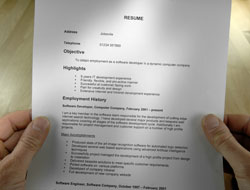 Course Title:
Introduction to Ethics
Lessons Rating:
4.6 / 5 Stars (381 votes)
Languages:
English - United States, Canada and other English speaking countries
Category:
Course Type:
Professional Development (Self-Paced, Online Class)
Grading Policy:
Earn a final grade of 70% or higher to receive an online/downloadable CEU Certification documenting CEUs earned.
Assessment Method:
Lesson assignments and review exams
Duration:
Continuous: Enroll anytime!
Choose Your Subscription Plan