Organizational Behavior in Business
---

$
50.00
no certificate
- OR -
$
75.00
with CEU Certificate*
15

16

98

Students

have taken this course

7

0.7
There are hundreds of factors that contribute to the success of a business. The clientele, industry, management, strategy, etc. of the business are just some that will have a true impact on a company. Many business leaders and owners will attempt to consider as many of these aspects as possible, if not all, in decisions and daily operations. However, many of those factors can be managed and identified through a single aspect of the business: its organizational behavior.
Outside of the business world or management, organizational behavior isn't something that is thought about very often. Its value is often taken for granted by those impacted by it the most, the employees. The attitudes, views, and actions of those in an organization contribute greatly to its operation and performance, especially in the business world. This course will explore the different components of organizational business and how companies and their staff members can improve theirs to ensure their success. Some of the topics that will be discussed include:
Culture and Diversity--How can the backgrounds of employees impact organizational behavior? What factors are involved that can lead to positive results versus negative? These questions and more will be answered throughout the course.
Strategy--The strategic influences of the business can shape organizational behavior into whatever form is necessary, so long as it's done correctly. This section will demonstrate how strategy can be used in organizational behavior to the advantage of the business.
Stress--Stress is such a common occurrence in people's personal and professional lives that its impact on organizational behavior shouldn't be a surprise. The course will explore how businesses can effectively manage stress and diminish its effects.
This is just a sample of what to expect in this course. We challenge you to take on organizational behavior for yourself!
Completely Online
Self-Paced
6 Months to Complete
24/7 Availability
Start Anytime
PC & Mac Compatible
Android & iOS Friendly
Accredited CEUs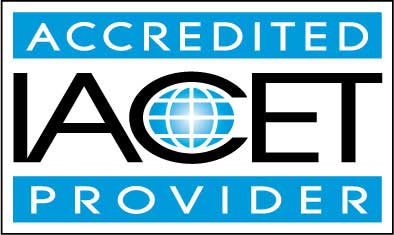 Lesson One - Organizational Behavior in Business
This lesson is intended to provide an introduction to the topic of organizational behavior.
9

Total Points
Review Article: What is organizational behavior? Learn more about the human side of business
Take Survey: Reasons for Taking this Course
Complete: Lesson 1 Quiz
Lesson Two - History, Trends, And Ethics
This lesson will take a look at the known history of organizational behavior, both in and outside of business and the professional world. In looking at the historical aspects, the different organizational behavior trends popular with businesses will be explored.
10

Total Points
Review 2 Articles: Business Ethics and Social Responsibility; Five Trends Shaping The Future Of Work
Complete: Lesson 2 Quiz
Lesson Three - Culture and Diversity
This lesson will look at what impacts culture and diversity have directly and indirectly on the organizational behavior of a business. Also included will be ways in which employees and employers can encourage the healthy expression of diversity in the workplace and how businesses can handle issues.
10

Total Points
Review 3 Articles: Culture And Organizational Behavior Revisited; 10 Principles of Organizational Culture; Diversity and its Impact on Organizational Performance: The Influence of Diversity Constructions on Expectations and Outcomes
Complete: Lesson 3 Quiz
Lesson Four - Perception and Attribution
This lesson will take a closer look at what roles perception and attribution play in organizational behavior. Both concepts will be defined, with additional discussion on attribution theory as it pertains to business. You also will learn what you can do to prevent any adverse effects of perception and attribution from affecting your business, and what options are available when there is an effect.
10

Total Points
Review 3 Articles: Organizational Behavior ? Perception; Understanding Attribution Theory; Here Are 4 Problems That Occur With Poor Management Skills
Complete: Lesson 4 Quiz
Lesson Five - Motivation and Engagement
This lesson will look at the role that motivation specifically plays in the business work through organizational behavior and what businesses can do with it. This will include looking at engagement, identifying the types and sources of motivation and how to give a healthy boost to employee motivation.
10

Total Points
Review 3 Articles: The Role of Motivation in Organizational Behavior; Using Motivation Theories to Help Influence Organizational Behavior; 10 Simple Secrets You Need to Know to Increase Employee Engagement
Complete: Lesson 5 Quiz
Lesson Six - Managing Stress
This lesson will cover the impact of stress on organizational behavior and how businesses can manage it properly. This is applicable not only to business leaders and owners but also to their employees and management teams.
10

Total Points
Review 2 Articles: Stress: How It Works And How To Beat It; Stress in the Workplace
Review Video: National Geographic: The Science of Stress
Complete: Lesson 6 Quiz
Lesson Seven - Fostering Creativity and Innovation
This lesson will explore the role these concepts play for businesses and what potential impact they can have. Later in the lesson, there will be information for how businesses can foster creativity and innovation among their employees and what actions they should not take in their efforts.
10

Total Points
Review 2 Articles: The Importance of Creativity and Innovation in Business; 5 Ways to Boost Creativity in Your Business
Complete: Lesson 7 Quiz
Lesson Eight - Decision Making
This lesson will explore the role and effects that decision making has in business and organizational behavior with a look at who really has the final say.
10

Total Points
Review 4 Articles: Impacts of Organizational Behavior in Business; Decision Types: 6 Types of Decisions Every Organization Need To Take; The Importance of Ethics in Organizations; Factors Affecting Decision Making
Complete: Lesson 8 Quiz
Lesson Nine - Communicating Effectively with Others
This lesson will expand on the value and role that communication plays in organizational behavior and in the workplace. You will learn about the different ways it can be of use and what possible problems can arise from poor communication abilities.
50

Total Points
Review 3 Articles: Importance of Good Communication in Business; Communicating effectively for business; Improving Communication: Developing Effective Communication Skills
Complete: Lesson 9 Quiz
Lesson Ten - Working with Groups and Teams
This lesson will look at the value and role of group work and teams in organizational behavior, focusing on its impact and what can be done to identify and prevent problems. Additionally, the lesson also will look at some of the reasons behind the negative associations with group work, and what methods can be done to foster positive team efforts.
10

Total Points
Review 2 Articles: The Importance of Teamwork in an Organizational Setting; Importance of Team and Team Work
Complete: Lesson 10 Quiz
Lesson Eleven - Managing Conflict and Negotiating
This lesson will explore what exactly is involved with these skills and how they can be used effectively in the workplace. Information on how to improve both abilities also will be included, as well as what can be done to prevent conflicts from developing in the first place.
10

Total Points
Review 4 Articles: 5 Basic Types of Conflict Situations found in an Organization ? Explained!; Conflict Behavior In Organizations - A detailed explanation; Dealing with Workplace Conflict; The Importance of Negotiation in Corporates
Complete: Lesson 11 Quiz
Lesson Twelve - Leadership
This lesson will look into what being a leader in a business truly means and what qualities are necessary for someone to efficiently lead others. Information on how to improve your leadership skills also will be available later in the lesson.
10

Total Points
Review 4 Articles: Leadership Values and Workplace Ethics; What is the Importance of Leadership in an Organization?; 5 Different Types of Leadership Styles; The Best Way to Handle a Power Struggle
Complete: Lesson 12 Quiz
Lesson Thirteen - Organizational Power and Politics
Every environment has their own internal system that is dictated by aspects such as power and politics. These things have as much control over the functionality of an organization as the individual features of organizational behavior.
10

Total Points
Review 2 Articles: The Effects of Organizational Structure on Behavior; Different Types of Organizational Structure
Complete: Lesson 13 Quiz
Lesson Fourteen - Organizational Strategy and Structure
This lesson will explore the roles that strategy and structure play in both business and organizational behavior.
10

Total Points
Review 2 Articles: 10 Principles of Organizational Culture; Cultural Change That Sticks
Complete: Lesson 14 Quiz
Lesson Fifteen - Organizational Culture and Changes
This final lesson will explore the connection between organizational culture and changes, and what businesses can do to manage both. Information on how to safely and effectively prompt change and how to prepare for issues regarding culture and changes will also be discussed.
129

Total Points
Take Poll: End of Course Poll
Take Survey: Course Comments
Take Survey: Program Evaluation Follow-up Survey (End of Course)
Complete: Lesson 15 Quiz
Complete: The Final Exam
By successfully completing this course, students will be able to:
Define what organizational behavior is in business.

Describe history, trends, ethics, culture and diversity that all shape organizational behavior.

Describe how perception, attribution, motivation and engagement effect behavior in an organization.

Describe methods for managing stress and fostering creativity and innovation in an organization.

Describe the decision making process and how to communicate effective with others.

Describe methods for managing conflict and negotiating, and

Demonstrate mastery of lesson content at levels of 70% or higher.
Additional Course Information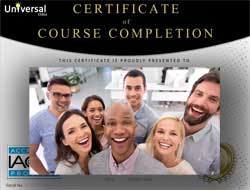 Document Your Lifelong Learning Achievements

Earn an Official Certificate Documenting Course Hours and CEUs
Verify Your Certificate with a Unique Serial Number Online
View and Share Your Certificate Online or Download/Print as PDF
Display Your Certificate on Your Resume and Promote Your Achievements Using Social Media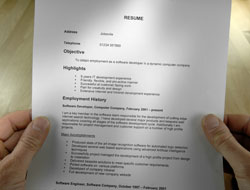 Course Title:
Organizational Behavior in Business
Lessons Rating:
4.9 / 5 Stars (421 votes)
Languages:
English - United States, Canada and other English speaking countries
Course Type:
Professional Development (Self-Paced, Online Class)
Grading Policy:
Earn a final grade of 70% or higher to receive an online/downloadable CEU Certification documenting CEUs earned.
Assessment Method:
Lesson assignments and review exams
Duration:
Continuous: Enroll anytime!
Choose Your Subscription Plan