Online Class: HR Compensation and Benefits
---

$
50.00
no certificate
- OR -
$
75.00
with CEU Certificate*
8

13

824

Students

have taken this course

3

0.3
Whether you're looking to change your HR strategy or you want to know more about benefits and compensation, "HR Benefits and Compensation" is for you. With eight lessons on how to manage current and future benefits questions and compensation needs, you will be able to quickly understand the basics and apply new strategies in the workplace.

This course discusses the following topics:
The Importance of Compensation and Benefits

What Compensation and Benefits Are

Following HR Regulations

Organizational HR Strategies

Benefits of a Needs Assessment

Managing Policies, Programs, and Activities

Organizational Responsibilities

What Small Businesses Should Know
Many companies today now realize that the more they focus on benefits and compensation, the more they will be able to attract the right talent – and keep the talent they already have. By performing needs assessments, organizations can begin to identify their unique needs by finding the gaps in their strategies.
In addition, you will learn about how these strategies and ideas apply to smaller businesses that may not have the same resources available as larger companies. By simply looking at their organization in a different way, smaller businesses can change the way their benefit and compensation packages are structured.
"HR Benefits and Compensation" is a course that is designed for those who are looking to gain a basic understanding of compensation and benefits in support of organizational development and success.
The work of human resources is more than just hiring people. When you're a part of the strategic planning of an organization, the role of HR is to lead the company into a successful future.
From the starting point of hiring team members, to developing them and bringing them into higher roles of leadership and management, the HR department is tasked with making sure a company is able to continue to support its customers and its clients – and that support comes from having the right team in place.
It's certainly a process that requires finding the right talent for the current (and future) needs, but it's also a process of attracting the right talent when positions need to be filled. The right compensation and benefits packages can help with these goals.
Why Employers Need to Worry About Compensation and Benefits
As an employer, you need to remember that you have people working for you for a few reasons. 1. They're good at what they do. 2. You need the talents they have. 3. The employee wants to be at the company.
The first two are simple to understand, but number three is often where companies falter in their strategic planning. By not realizing what employees need to stay at a job, the company can miss out on talent that could bolster their bottom line.
Employers who worry about compensation and benefits will:

Attract the right talent – Companies that have a strong compensation and benefits package to offer can bring in better talent, more often. While the company may not be able to pay as much as other companies, the benefits the employee can receive may be enough to bring them in the door and keep them in their role for a long period of time. An employee who has multiple job offers will often choose the one that speaks to their current needs and to their long-term goals.
Bring in diverse employees – When you can offer a compensation package and a benefits package that speaks to the needs of more kinds of employees -- one that is adjustable and includes family coverage -- a company will expand the number of people who apply. This sort of compensation and benefit strategy will also help bring in younger employees who may need to have more extensive packages as they move through their career, i.e. family coverage, spousal coverage, etc.
Keep talented employees on board – An employee who is taken care of by their employer is one that will stay in their company for a longer period of time. This is especially true when the compensation and benefits packages are structured to increase, or to shift over time. For example, if an employee knows their talents will garner them pay raises in the future, they will be willing – and able – to stay in the company. They will not need to continue to look for other jobs that pay more or cover their needs.
Reduces costs – Though some companies will look at compensation and benefits are merely costs to add to their budgets, smart companies will see the way that these packages will reduce costs. Think about how much it costs to train a new person and to bring them to the level of skill or knowledge that a long-term employee has. By finding ways to bring in talented people who are going to stick around, companies can reduce their labor costs.
Reduces other costs – Another way to look at the cost savings of benefits is health care. When employees have access to strong healthcare plans, they will use them. And when the employees use these benefits, they are more likely to become, and to stay, healthy. If they stay healthy, this means fewer sick days, fewer days away from the office, and more productivity when in the office. If an employee feels good at their job, they will be able to get things done, instead of worrying about their health (or taking time away to get back to wellness).
Stay competitive in their market – Though it might not seem like an important issue to smaller businesses (or might not seem relevant), the more competitive the compensation and benefits packages can be, the more competitive the company will become. They will gain a reputation of being the organization that people want to work for, which increases the company's effectiveness and will pull talent to that company versus another company.
See more long-term results – The more that a team is able to perform well and to feel as though they are supported in their job, the more they will be able to secure results. This adds up to more revenue and more positive outcomes over time.
When Compensation and Benefits Aren't Considered a Part of a Business' Strategy

After seeing the ways in which a good compensation and benefits strategy can help a company, it's clear what will happen when these plans aren't in place.
Less ability to attract talent – Those who do have the talents a company needs will not be inclined to apply, or to accept, a position with a company. Instead, they will seek out more attractive offers.
More turnover – Employees who are not happy with their compensation and benefits will often continue to look for better positions at other companies. They will not have long-term plans with the company, and will switch jobs to get the better deal.
Increased sick days – Those who do not have benefits to use, or who do not have good benefits, will often be sicker. They will often have to stay home from work, or they will not be able to come in regularly, as they may be taking care of themselves or their family. At the same time, those who do not have benefits to use may also come into work sick, spreading their germs around and making others sick.
Reduced competitive edge – In a market that is continuously changing and shifting, companies need to stay competitive. With a strong benefits and compensation package, a company will not be able to keep up.
Summary
Companies that are interested in staying competitive will need to look at whether they make their compensation and benefits packages a priority. Though companies can survive without a strong HR influence, these companies often experience high turnover rates and higher costs in the long run.
Completely Online
Self-Paced
Printable Lessons
Full HD Video
6 Months to Complete
24/7 Availability
Start Anytime
PC & Mac Compatible
Android & iOS Friendly
Accredited CEUs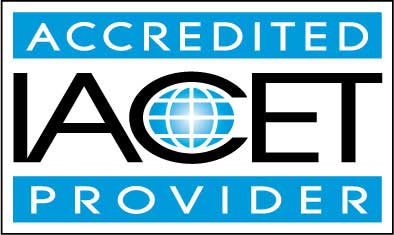 Lesson 1: The Importance of Compensation and Benefits
When you're a part of the strategic planning of an organization, the role of HR is to lead the company into a successful future. Additional lesson topics: Strategic Plan for Employee Compensation and Benefits
26

Total Points
Lesson 1 Video
Lesson discussions: Reasons for Taking this Course
Complete: Lesson 1 Assignment
Complete Assignment: An Introduction
Assessment: Lesson 1 Exam
/ul>
Lesson 2: What Compensation and Benefits Are
This lesson will discuss the current HR thought about these different compensation and benefit offerings. Additional lesson topics: Compensation: Outline and Definitions; Types of Employee Benefits
9

Total Points
Lesson 2 Video
Assessment: Lesson 2 Exam
/ul>
Lesson 3: Following HR Regulations
Within the practice of HR, there are laws that have been put into place to protect the employees, as well as the integrity of the workplace
7

Total Points
Lesson 3 Video
Assessment: Lesson 3 Exam
/ul>
Lesson 4: Organizational HR Strategies
While compensation and benefits are a part of the HR focus for an organization, its important to keep in mind these pieces are also a part of the overall organizational strategy.
25

Total Points
Lesson 4 Video
Complete: Lesson 4 Assignment
Assessment: Lesson 4 Exam
/ul>
Lesson 5: Benefits of a Needs Assessment
To find out what is necessary, it is vital for you to do some research. In HR terminology, this is called performing a needs assessment. Additional lesson topics: Comprehensive Needs Assessment; Needs Assessment Process
10

Total Points
Lesson 5 Video
Assessment: Lesson 5 Exam
/ul>
Lesson 6: Managing Policies, Programs, and Activities
The more clarity you have about compensation and benefits, the more the team will look up to you and trust in the direction you are headed for the organization.
25

Total Points
Lesson 6 Video
Complete: Lesson 6 Assignment
Assessment: Lesson 6 Exam
/ul>
Lesson 7: Organizational Responsibilities
Since you are entrusted to create recommendations for organizational success, you will need to be the one who finds the data for managers. Additional lesson topics: HR Roles and Responsibilities
10

Total Points
Lesson 7 Video
Assessment: Lesson 7 Exam
/ul>
Lesson 8: What Small Businesses Should Know
If you want to build strong teams, you need to have an effective compensation package in place, with benefits. Additional lesson topics: The Best Benefits Package For Small Businesses
50

Total Points
Lesson 8 Video
Lesson discussions: How would you rate this course?; Program Evaluation Follow-up Survey (End of Course)
Assessment: Lesson 8 Exam
Assessment: The Final Exam
/ul>
By successfully completing this course, students will be able to:
Understand the importance of compensation and benefits and what they are.
Determine HR regulations and use best practices for following them.
Identify organizational HR strategies.
Describe benefits of a needs assessment.
Learn how to manage HR policies, programs, and activities.
Define organizational responsibilities.
Demonstrate mastery of lesson content at levels of 70% or higher.
Additional Course Information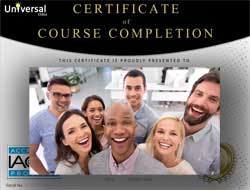 Document Your Lifelong Learning Achievements

Earn an Official Certificate Documenting Course Hours and CEUs
Verify Your Certificate with a Unique Serial Number Online
View and Share Your Certificate Online or Download/Print as PDF
Display Your Certificate on Your Resume and Promote Your Achievements Using Social Media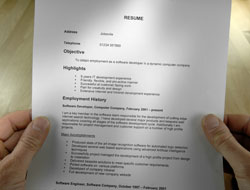 Course Title:
HR Compensation and Benefits
Lessons Rating:
4.3 / 5 Stars (636 votes)
Languages:
English - United States, Canada and other English speaking countries
Category:
Course Type:
Self-Paced, Online Class
Grading Policy:
Earn a final grade of 70% or higher to receive an online/downloadable CEU Certification documenting CEUs earned.
Assessment Method:
Lesson assignments and review exams
Course Fee:
$75.00 U.S. dollars
Choose Your Subscription Plan