Advertising, Marketing and Sales Writing
---

$
65.00
no certificate
- OR -
$
90.00
with CEU Certificate*
13

28

12

1.2

0

Students

have taken this course
Course Description
There you are, cold-calling yet another sales prospect. Your verbal pitch is pure gold; your prospect is attentive--interested--and seems ready to buy. But just as you're about to close the deal, you hear that eternal refrain:
"Send me something in writing!"

And the line goes dead.
What do you do now?
Oh, we're so glad you asked…
This SALES, MARKETING & ADVERTISING WRITING course will demonstrate that virtually every sale depends on the written word…ranging from a three-word caption in a movie poster, to a multi-page booklet that covers every conceivable aspect of a product. It will also demonstrate that when used properly, the written word can be your least expensive yet hardest-working employee, willing to work in any number of formats to bring in millions in revenue. When used improperly…or not used at all…the written word can cost you millions. The ability to write all three subjects effectively is crucial to success in any business…and, in fact, life itself…for what is a resume if not an 'advertisement' for oneself? While Sales, Marketing, and Advertising are often considered separate entities within the business world, they do in fact influence each other, and are dependent on each other. Without properly written Marketing materials, crucial time and resources are lost as a product or service is presented to the wrong consumers….or the right consumers in the wrong manner.
Without effective Advertising copy, consumers are oblivious to the product or service's existence…or, worse, notice it in a negative light. A savvy sales professional may be able to initiate a sale through mere spoken words, but without well-written sales materials to back them up, such sales will be few, and the company 'dies on the vine' for lack of income.
Proper business writing can, and should, combine these three elements. But since these three crucial business elements tend to flow sequentially--a product or service is marketed, then advertised, then sold--the course will duplicate this 'flow', with examples of marketing writing, advertising copy, and sales materials. We will define each element and its influence and dependence on the others, then demonstrate its place in the business cycle. We will show you the words to use, and as many formats as possible.
Mastery of these three elements of business writing will ensure you're a creative employee that your company can't afford to lose, or will ensure that your own business soars to the top. It can also enhance your life in other ways--the properly written 'personal ad' might just catch the attention of 'Mr. or Ms. Right'!
Completely Online
Self-Paced
Instructor Feedback
IACET CEUs
6 Months to Complete
24/7 Availability
Start Anytime
PC & Mac Compatible
Android & iOS Friendly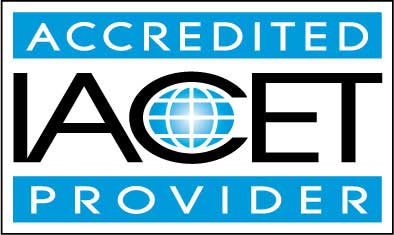 Universal Class, Inc. has been approved as an
Accredited Provider
by the
International Association for Continuing Education and Training
(IACET). In obtaining this approval, Universal Class, Inc. has demonstrated that it complies with the ANSI/IACET Standard which is widely recognized as the Standard of good practice internationally. As a result of their Accredited Provider status, Universal Class, Inc. is authorized to offer IACET CEUs for its courses that qualify under the ANSI/IACET Standard.
Request More Information

Have a question? Check out our
FAQ
or contact us for more information.
Course Lessons
Lesson 1: An Overview Of Marketing, Advertising, and Sales Writing


Press releases. Business Cards. Newletters. Brochures. Websites. Promotional kits. Speeches. Video scripts. So many formats are crucial to the survival and growth of any business. All of them depend on the written word.
35

Total Points
Lesson 1 Video
Review Article: MarcommWise Marketing Articles
Complete Assignment: An Introduction
Complete: Lesson 1 Assignment: Determining the Importance of this Type of Writing
Complete Exam: Lesson 1 : An Overview Of Marketing, Advertising and Sales Writing
Lesson 2 : Marketing: What NOT to Write


Before we examine what you can write to promote yourself or your business, let's examine what you can't (or shouldn't) write, if your business is to survive.
30

Total Points
Lesson 2 Video
Review Article: U.S. Trademark Office
Review Article: Environmentally Friendly
Complete: Lesson 2 Assignment: Detecting Infringement and Deception
Complete Exam: Lesson 2 : Marketing: What NOT to write
Lesson 3: Marketing Writing: The Most Important Thing to Write


The most important thing to write from a marketing standpoint is a plan.
30

Total Points
Lesson 3 Video
Review Article: Entrepreneur.com - article on marketing
Review Article: Web Writing and Marketing Tips
Review Article: How to Write a Market Plan
Complete: Lesson 3 Assignment: The Importance of a Marketing Plan
Complete Exam: Lesson 3 : Marketing Writing: The Most Important Thing To Write
Lesson 4: Marketing Writing: Low-Cost Strategies


For independent business owners -- especially those just starting out -- it will be imperative to market or promote your product or service as inexpensively as possible.
30

Total Points
Lesson 4 Video
Review Article: Sample Press Release
Review Article: Sample Sales Letter
Review Article: Flyer Templates
Complete: Lesson 4 Assignment: Using the Reverse Pyramid Style
Complete Exam: Lesson 4 : Marketing Writing: Low Cost Strategies
Lesson 5: Marketing Writing: Internet Strategies


It has already been mentioned that every marketing document you create should be saved as a Microsoft Word or PDF File, to be included with your Internet Marketing.
30

Total Points
Lesson 5 Video
Review Article: Article about search engine optimization (SEO)
Review Article: Rules for designing a Website
Complete: Lesson 5 Assignment: Importance of Having Website
Complete Exam: Lesson 5 : Marketing Writing: Internet Strategies
Lesson 6: Advertising: Print Media


The writing involved in advertisements is called "Copy" -- a short, convenient business term. Not everyone agrees on what it is, but everyone agrees on what it must do: Sell.
30

Total Points
Lesson 6 Video
Review Article: Tips on Writing Copy
Review Article: Advertising Media Planning
Complete: Lesson 6 Assignment: Practicing Writing Copy for Print
Complete Exam: Lesson 6 : Advertising: Print Media
Lesson 7: Advertising Writing: Radio


"Radio is on its way out," doomsayers have proclaimed for years now, even as far back as the beginning of television advertising. Indeed, new formats and technologies are changing the face of radio, yet here it still is.
30

Total Points
Lesson 7 Video
Review Article: Sample radio scripts
Review Article: Creating Great.Radio Ads
Review Article: 4 Keys to Radio Advertising
Complete: Lesson 7 Assignment: Writing Radio Scripts
Complete Exam: Lesson 7 : Advertising Writing: Radio
Lesson 8: Advertising Writing: Television


If you're writing for a company that requires copy for television ads, or if your own company is ready to put an ad on television, pat yourself on the back for getting this far. You're in the big leagues now.
30

Total Points
Lesson 8 Video
Review Article: 10 Essentials to an Effective TV Commercial
Review Article: Television Commercial Examples
Review Article: Television Advertising Pros and Cons
Complete: Lesson 8 Assignment: Studying Television Advertisements
Complete Exam: Lesson 8 : Advertising Writing: Television
Lesson 9: Advertising Writing: Miscellaneous Mediums


Thus far, we have discussed the most common forms of marketing and advertising writing: print, Internet, radio, and television.
30

Total Points
Lesson 9 Video
Review Article: More information about telemarketing
Review Article: Yahoo writing tips group
Review Article: Newspaper Advertising
Complete: Lesson 9 Assignment: Additional Advertising Avenues
Complete Exam: Lesson 9: Advertising Writing: Miscellaneous Mediums
Lesson 10: Sales Writing: Materials For Sales Professionals


While many people feel that salesmen are perfect self-starters that can fearlessly sell ham to rabbis and refrigerators to Eskimos, it's simply not true.
29

Total Points
Lesson 10 Video
Review Article: Sales Copy Writing Services
Review Article: Recruitment Ads
Review Article: Choose Your Words Carefully
Complete: Lesson 10 Assignment: Identifying Sales Classified Ads
Complete Exam: Lesson 10: Sales Writing: Materials For Sales Professionals
Lesson 11: Sales Writing: Speeches & Demonstrations


Virtually no one has ever made a speech without the overall goal of selling something from it; not necessarily a product, but perhaps a candidacy, or a point of view.
30

Total Points
Lesson 11 Video
Review Article: Presentation Tips from Steve Jobs
Review Article: Speech Writing Tips
Complete: Lesson 11 Assignment: Writing for the Audience
Complete Exam: Lesson 11: Sales Writing: Speeches & Demonstrations
Lesson 12: Sales Writing: The Guarantee


You've no doubt seen this, or variations thereof, on most every product you've purchased. There are two primary reasons for the guarantee.
30

Total Points
Lesson 12 Video
Review Article: How to Use Guarantees to Increase Sales
Review Article: 10 Secrets for Effective Brochures
Review Article: Powerpoint: Presentation Tips
Complete: Lesson 12 Assignment: Researching Guarantees
Complete Exam: Lesson 12: Sales Writing: The Guarantee
Lesson 13: Overview II: What You've Learned & Where to Learn More


The amount of additional information available on Marketing, Advertising, and Sales is already enough to fill a bookstore, and the subjects continue to grow, expand, and evolve.
92

Total Points
Lesson 13 Video
Review Article: National Mail Order Association
Review Article: Public Relations Society of America
Review Article: Score More Sales
Take Poll: Course Completion Poll: Your Thoughts
Take Survey: Program Evaluation Follow-up Survey (End of Course)
Complete: Lesson 13 Assignment: Putting it all Together
Complete Exam: Lesson 13: Overview II: What you've learned & Where to learn more
Complete: The Final Exam
Additional Course Information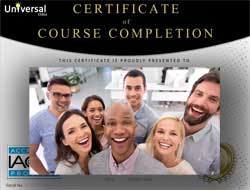 Document Your Lifelong Learning Achievements

Earn an Official Certificate Documenting Course Hours and CEUs
Verify Your Certificate with a Unique Serial Number Online
View and Share Your Certificate Online or Download/Print as PDF
Display Your Certificate on Your Resume and Promote Your Achievements Using Social Media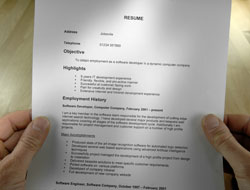 Course Title:
Advertising, Marketing and Sales Writing
Languages:
English - United States, Canada and other English speaking countries
Course Type:
General Education
Grading Policy:
Earn a final grade of 70% or higher to receive an online/downloadable CEU Certification documenting CEUs earned.
Assessment Method:
Lesson assignments and review exams
Duration:
Continuous: Enroll anytime!
Choose Your Subscription Plan
Student Testimonials
"Marketing Writing and low cost strategies is practical and good advice in working with a tight budget, and when starting a business. Although I did enjoy print media, and sales. Also, the essays are the best part of the course. They required research, (and research is very accessible on the internet), and it takes effort. Also, essays are the best way to put in your own words, which helps to get a better grasp on the material (Much more effective than multiple choice). I had fun comparing and contrasting the effectiveness of two commercials for the course. It also got me to think critically of content and timing. I also liked how the instructor recommended reading at end of course. She was also very prompt in getting my grades back on course and essay assignments. I also liked the additional links to the web that pertained to each topic." -- Charles F.
"Really enjoyed working with the instructor." -- Maurice K.
"All of the course was most helpful to me because of what I do. The instructor was great! I don't recall ever a time I had a question and she wasn't there." -- Quanda G.
"I enjoyed the experience." -- Jane R.
"It was all very helpful." -- Julie R.
"Loved the course as I have all of my UniversalClass courses...EXCELLENT instructor!" -- Donna N.
"This was such a great class. It was thorough. I highly recommend this for any marketing professional. I feel so blessed to have taken this awesome course." -- Cynthia B.