Online Class: Business Math 101
---

$
50.00
no certificate
- OR -
$
75.00
with CEU Certificate*
12

25

12

1.2
Course Description
This course takes you through an overview of the wonderful world of business mathematics.

The course is designed for a person of any age and anywhere
in the world.

All that is required of the learner are a computer, a connection to the internet, a calculator or spreadsheet, skills to use these tools, and a willingness to learn.
First we begin with a comprehensive review of the decimal system and basic calculations. Next are fractions, percent, and ratios. Then we move on to exponents and square roots.
In the lesson that follows, the learner sets a personal budget and reviews personal finances, including thrift buying, and calculating interest on a loan.
Then there is a discussion of conservation of energy used in the home. Later we are encouraged to budget our personal time and energy as well as money.
The trip then takes you into the business world of purchases and sales, then bookkeeping, with a thorough explanation of debits and credits, petty cash, and an overview of financial statements.
In the following lessons, we take a look at graphs, measurements and statistics.
(Is mode the same as average?) After that we find ourselves in the business office for office etiquette, netiquette, and telephone etiquette. Also the science of
Ergonomics is discussed.
We finally arrive near the end of the course when we emphasize lifelong learning, goal setting plus good health habits for a balanced life.
From the beginning, the advanced learner is encouraged to click on web references and search for more information via the internet. And everyone is encouraged to "surf" and "google" the world wide web often for more fun.
The course material includes plenty of examples and exercises for practice, interesting anecdotes about the character, history and origins of our math system from many parts of the world.
Math can be fun! However, calculations do require practice, and then more practice to be easier, more proficient and more fun. Enjoy the course!
Completely Online
Self-Paced
Instructor Feedback
6 Months to Complete
24/7 Availability
Start Anytime
PC & Mac Compatible
Android & iOS Friendly
Accredited CEUs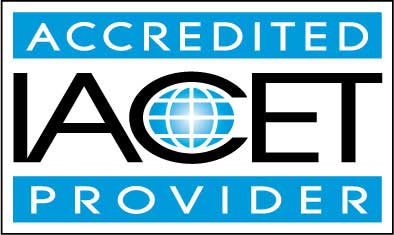 Request More Information

Have a question? Check out our
FAQ
or contact us for more information.
Course Lessons
Lesson 1: Introduction to Course on Business Math


This first lesson explains what you can expect from this course, how it is set up, and thoughts on how business math skills may be used.
185

Total Points
Lesson 1 Video
Review Article: Money Instructor
Take Poll: Famous Quote
Complete: Lesson 1 Assignment: Getting Started
Complete: Lesson 1 Exam: Introduction to Course on Business Math
Lesson 2: Decimal System


Lesson two looks at the decimal system. This lesson covers adding, subtracting, and multiplying using the decimal system.
160

Total Points
Lesson 2 Video
Complete: Lesson 2 Assignment: Decimal Practice
Complete: Lesson 2 Exam: Decimal System
Lesson 3: Fractions, Decimals, and Percents


This lesson covers fractions, decimals, and percents. Explanations are given on performing the basic calculations of them.
165

Total Points
Lesson 3 Video
Review 3 Articles: AAA Math; KidsOLR; The Math Dude
Complete: Lesson 3 Assignment: Practicing Percents
Complete: Lesson 3 Exam: Fractions, Decimals,Percents
Lesson 4: More Percents, Ratios, and Exponents


This lesson explains percent, ratios, and exponents. The lesson includes explanations and sample problems.
185

Total Points
Lesson 4 Video
Review Article: PurpleMath
Complete: Lesson 4 Assignment : Percents and More
Complete: Lesson 4 Exam: More Percents, Ratios, Exponents
Lesson 5: Personal Finance


This lesson covers personal finance and goes over the areas of getting paid for working, banking, budgeting, and more.
180

Total Points
Lesson 5 Video
Review 3 Articles: AllBusiness.com; CNBC; Kiplinger.com
Take Poll: Business Math Experience
Complete: Lesson 5 Assignment: Creating a Budget
Complete: Lesson 5 Exam: Personal Finance
Lesson 6: Math in Retail and Sales


This lesson explains business math as it relates to retail and sales. You will learn the basics of inventory, sales markups and markdowns, and calculating sales tax.
170

Total Points
Lesson 6 Video
Review 2 Articles: Retail Math Formulas; Sales Tax
Complete: Lesson 6 Assignment: Retail Math
Complete: Lesson 6 Exam: Math in Retail and Sales
Lesson 7: Purchasing in Business Transactions


This lesson focuses on business transactions, such as purchase orders and invoices.
210

Total Points
Lesson 7 Video
Review 3 Articles: How to Calculate Inventory Purchases; Invoices; Purchase Orders
Complete: Lesson 7 Assignment: Invoices
Complete: Lesson 7 Exam: Purchasing in Business Transactions
Lesson 8: Bookkeeping


This lesson covers all the basics of bookkeeping, including terminology, journals and ledgers, petty cash, and financial reports.
140

Total Points
Lesson 8 Video
Review 3 Articles: Allbusiness.com; Business Owners Took Kit; Inc.
Complete: Lesson 8 Assignment: Bookkeeping Explained
Complete: Lesson 8 Exam: Bookkeeping
Lesson 9: Graphs and Charts


This lesson explains the use of graphs and charts, the different types, and how to read them.
165

Total Points
Lesson 9 Video
Review 2 Articles: Dept. of Education; Internet4Classrooms
Complete: Lesson 9 Assignment: Understanding Graphs
Complete: Lesson 9 Exam: Graphs and Charts
Lesson 10: Statistics, Measurements and Scale


This lesson focuses on statistics, measurement, and scale. It explains such things as mode, averages, trends, and statistics.
180

Total Points
Lesson 10 Video
Review 3 Articles: Mathforum.org; Average; Mode Statistics
Take Poll: Business Math Plans
Complete: Lesson 10 Assignment: Statistics and Measurement
Complete: Lesson10 Exam: Statistics, Measurements and Scale
Lesson 11: Office Practice


This lesson looks at and explains some of the ins and outs of office practices. Some of the topics covered include ergonomics, outsourcing, payroll, and office etiquette.
180

Total Points
Lesson 11 Video
Review 2 Articles: Office Etiquette; Netiquette
Review Video: Telephone Etiquette Video
Complete: Lesson 11 Assignment: Office Etiquette
Complete: Lesson 11 Exam: Office Practice
Lesson 12: Balance in Life


This lesson looks at ways to create a balanced life. Areas looked at include setting goals, healthy living, ergonomics, and being a life long learner.
240

Total Points
Lesson 12 Video
Review 4 Articles: Health Finder; Real Age; TopAchievement.com; US Health and Human Services
Take Poll: Let us know what you think of this course
Take Survey: Program Evaluation Follow-up Survey (End of Course)
Complete: Lesson 12 Assignment: Learning About Yourself
Complete: Lesson 12 Exam: Balance in Life
Complete: The Final Exam
Additional Course Information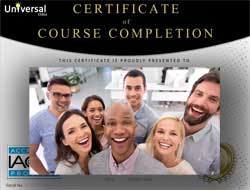 Document Your Lifelong Learning Achievements

Earn an Official Certificate Documenting Course Hours and CEUs
Verify Your Certificate with a Unique Serial Number Online
View and Share Your Certificate Online or Download/Print as PDF
Display Your Certificate on Your Resume and Promote Your Achievements Using Social Media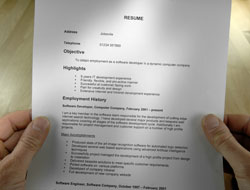 Course Title:
Business Math 101
Languages:
English - United States, Canada and other English speaking countries
Category:
Course Type:
College Level
Grading Policy:
Earn a final grade of 70% or higher to receive an online/downloadable CEU Certification documenting CEUs earned.
Assessment Method:
Lesson assignments and review exams
Duration:
Continuous: Enroll anytime!
Choose Your Subscription Plan
Learning Outcomes
By successfully completing this course, students will be able to:
Solve problems using the decimal system.

Solve fractions, decimals and percent problems.

Solve problems using ratios and exponents.

Solve problems relating to personal finance.

Demonstrate math skills used in retail and sales.

Demonstrate mathematical processes involved in bookkeeping.

Describe solutions for statistics, measurements, and scale problems, and

Demonstrate mastery of lesson content at levels of 70% or higher.
Student Testimonials
"All lessons are helpful....I am happy with the course and the Instructor." -- KimKhanh V.
"I was taking this course to help me pass tests in some buisness courses that I was taking. As I was really bad at math when I was in school 30 years ago this course helped me a great deal. " -- Charles D.