Online Class: Novel Writing 101
---

$
65.00
no certificate
- OR -
$
90.00
with CEU Certificate*
26

53

4,355

Students

have taken this course

22

2.2
From character and plot-conflict development to infusing a unique style and specialized writing techniques, the steps to writing a novel--while not utterly impossible--do require a dedicated, disciplined approach.
By committing to the steps outlined within this course, aspiring (and even experienced) novelists can find the structure they need to create a well-crafted manuscript, one they will be proud to shop to potential agents and publishers.
While some creative types may balk at the idea of adhering to a framework, the truth is that following such guidelines actually frees up writers to focus on the genesis and flow of ideas as opposed to be bogged down by the myriad of format and publishing style particulars.
That is why we have provided you with insights into how, from start to finish, you can develop the varying elements of your novel: characters, plotlines, setting, tone, conflict, climax, and resolution/denouement. Labeled as dramatic construction, every novel ought to have a foundation in these basic principles.
Plus, we will help take you one step further by offering you the specifics as to what is required to submit your completed work to potential agents and publishers. With an end goal in mind, this will help inspire you to actually finish your novel.
Once outfitted with both practical and creative writers' tools, there is no reason you can not successfully write a novel and get it published.


If indeed you are truly committed and willing to invest the necessary time and effort to put your literary skills to the test, there should be nothing, absolutely nothing, stopping you from producing memorable prose.
Novel Writing: History
With origins dating back to poetic prose from thousands of years ago -- Elizabethan times, fanciful French romance narratives from the mid-17th century, and episodic, central-figure adventures from the Spanish Don Quixote era -- novel writing is an art form that has long been an integral part of our culture.
Yet, just because novel writing predates many long-established civilizations, you should not be discouraged from pursuing your dream.
Rather, much evidence points to the fact that even a first-time novelist can achieve great success. Even if success takes the form of personal gratification, that should prove to be a sufficient enough payoff to carry you forward as you embark on this exciting and immensely fulfilling journey.
What is a Novel?
Derived form the Italian word 'novella', the formalized term, "novel," was not used until end of the 18th century. In its infancy, the term was used during the Medieval Period as a literary classification to describe a shortened tale that relayed a generalized sentiment reflective of the society-at-large.
In short, the goal of a novel is to offer the reader a streamlined, cohesive story in which all of the components seamlessly combine to present a statement on the human condition.
In our contemporary world, the use of "novel" has shifted to focus more on the central character, than on the plot. Also playing a defining role in the novel, is the sense of realism. Although novels are developed as fictional stories, the underlying element inherent in all, are truisms based upon human behavior, and the ways in which we interact with others.
Thus, in line with this definition, the plot lines of a novel, though referring to a fictional universe, need to be plausible in the sense they could happen in everyday life. Examples of such humanistic elements include: aging, logical time sequences, conventional ideas; e.g., necessity of travel to distant locales, money (barter) to purchase goods and services, a 24-hour period being composed of phases of day and night.
Novel Features
As a whole, the three primary features of a traditional novel include:
A cohesive, believable plot structure
Well-defined, credible characters
A strong undercurrent of reality
It has been said that a work of fiction is measured by how well, or poorly, the author is able to unify the story and control its impact. Therefore, the only obligation of the writer is to make the story flow well for the reader, and have strong elements of interest.
Novel Differentiations
Although the "realism" element may be consistent among all novels, a range of other qualities may be used to differentiate one from another.
For example, while one aim of some novels may be to entertain its readers, others may strive to engage and stimulate readers in an effort to expand their conscious awareness of the greater world in which they live. Others may aspire to reach readers on a more emotional and/or psychological level, by presenting humanistic references in terms of the form of conflicts, fears, and desires.
According to John Braine, the British novelist popular during the 1950s, the novel is the most variable of literary forms, for it has no hard-and-fast rules about subject, technique, or purpose.
Classic Examples
Over the years, novels that have remained in our minds and hearts to earn the title of "classic" include:
Jane Austen's Sense and Sensibility (1811), and Pride and Prejudice (1813);
Charlotte Bronte's Jane Eyre (1847);
Emily Bronte's Wuthering Heights (1847);
Nathaniel Hawthorne's The Scarlet Letter (1850);
Herman Melville's Moby Dick (1851);
Mark Twain's Adventures of Huckleberry Finn (1884);
F. Scott Fitzgerald's The Great Gatsby (1925);
Ernest Hemingway's The Sun Also Rises (1926);
William Faulkner's The Sound and the Fury (1929); and
John Steinbeck's The Grapes of Wrath (1939).
Can Anyone Write a Novel?
You tend to daydream a lot about writing "The Great American Novel," but does that mean that you will be able to successfully pull it off?
As you have undoubtedly heard countless times before, if you put your mind to it, you can accomplish anything you want.
And while this may be true -- wanting to write a novel, and actually writing it, are entirely different things. In order to produce a novel, you first will need to create a structure around your project, define your objectives, and prioritize this project in your life to ensure you follow it through to completion.
Why would you want to invest what can seem like an inordinate amount of time and effort into the task of writing a novel?
Novel Writing: Rewards and Payoffs
Attracted by the following rewards and personal payoffs, many people do go forth with their plans to write a novel.
Satisfaction of achieving a hard-earned goal.
Medium to utilize creative skills, which may not otherwise be used in one's professional life
Opportunity to hone one's writing skills
Forum to focus one's ideas and life experiences
Area over which one does not need to conform to anyone's standards or rules
Outlet to showcase one's theories, ideas and creative visions (albeit masked within a work of fiction)
Ego-gratification endeavor, culminating in one's name appearing on the book jacket of countless copies
Lasting legacy
Regardless of what becomes of the finished product -- picked up by a publisher, self-published, bestseller, etc. -- the fact that you stayed the course in writing your novel is something that will remain with you for your entire lifetime.
Committing to the generation of your novel, and seeing it through to completion, is an endeavor that will leave you with a new-found confidence that will carry over on to any project you put before yourself.
Ideally, the following chapters will help you feel more secure with the novel-writing process and, thus, better able to navigate as you head out on this memorable journey.
Completely Online
Self-Paced
Printable Lessons
Full HD Video
6 Months to Complete
24/7 Availability
Start Anytime
PC & Mac Compatible
Android & iOS Friendly
Accredited CEUs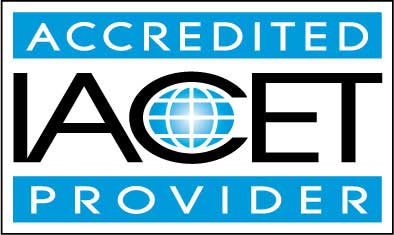 Lesson 1: Definition of a Novel
This lesson describes the history of the novel, and the rewards and satisfaction of novel writing.
30

Total Points
Lesson 1 Video
Review Article: Word Count: How Long Should Your Novel Be?
Take Survey: Reasons for Taking this Course
Complete Assignment: Your Novel
Complete: Lesson 1 Assignment
Complete: Lesson 1 Exam
Lesson 2: Work Philosophy
This lesson explains the Dos and Don'ts about writing schedules and motivation.
15

Total Points
Lesson 2 Video
Review Article: How to Deal with Writer's Block
Complete: Lesson 2 Assignment
Complete: Lesson 2 Exam
Lesson 3: Novel Writing Methods
This lesson explains the different forms, methods, and development for writing novels.
19

Total Points
Lesson 3 Video
Complete: Lesson 3 Assignment
Complete: Lesson 3 Exam
Lesson 4: Selecting a Specific Class
This lesson discusses short stories and novella writing.
19

Total Points
Lesson 4 Video
Review Article: 10 Greatest American Short Story Writers
Complete: Lesson 4 Assignment
Complete: Lesson 4 Exam
Lesson 5: Selecting a Specific Genre
When considering the type of genre you ultimately want to write, it is most important that you objectively assess your strengths as a writer, the time you will be able to commit to the project, and the level of interest you have for specific subjects.
20

Total Points
Lesson 5 Video
Take Poll: Lesson 5 Poll: Choosing a Genre
Complete: Lesson 5 Assignment
Complete: Lesson 5 Exam
Lesson 6: Selecting a Point of View (POV)
This lesson explains the four points of view an author can use.
10

Total Points
Lesson 6 Video
Review Article: Establishing the Right Point of View
Take Poll: Lesson 6 Poll: Choosing a Point of View
Complete: Lesson 6 Exam
Lesson 7: Manuscript Formatting
In order for your work to be viewed as professional, and worthy of acquisition by a potential publisher, your manuscript will also need to be produced in the acceptable official form.
10

Total Points
Review Article: Manuscript Style Guidelines
Complete: Lesson 7 Assignment
Complete: Lesson 7 Exam
Lesson 8: Storyboarding
This lesson defines what a storyboard is, and how to make and use one in the novel-writing process.
20

Total Points
Lesson 8 Video
Review 2 Articles: Storyboarding; Storyboarding Software
Complete: Lesson 8 Assignment
Complete: Lesson 8 Exam
Lesson 9: Synopsis Formation
This lesson explains what a synopsis is, and how to write one.
19

Total Points
Lesson 9 Video
Take Poll: Lesson 9 Poll: Writing a Synopsis
Complete: Lesson 9 Assignment
Complete: Lesson 9 Exam
Lesson 10: Five Elements Involved in Fiction Writing
This lesson describes the five elements that are crucial to writing a novel.
30

Total Points
Lesson 10 Video
Review Article: Stephen King's Tips
Complete: Lesson 10 Assignment
Complete: Lesson 10 Exam
Lesson 11: Building Character Development
This lesson explains the phases to go through as you develop your characters.
30

Total Points
Lesson 11 Video
Complete: Lesson 11 Assignment
Complete: Lesson 11 Exam
Lesson 12: Plot/Conflict Development
This lesson explains how to establish a plot and conflicts.
30

Total Points
Lesson 12 Video
Complete: Lesson 12 Assignment
Complete: Lesson 12 Exam
Lesson 13: More on Plot
This lesson discusses the different types of plot structures.
30

Total Points
Lesson 13 Video
Complete: Lesson 13 Assignment
Complete: Lesson 13 Exam
Lesson 14: Setting and Theme
This lesson explores the different types of settings and themes, and the importance of ensuring that continuity carries throughout the novel.
30

Total Points
Lesson 14 Video
Complete: Lesson 14 Assignment
Complete: Lesson 14 Exam
Lesson 15: Style and Tone
In this lesson we discuss the style and tone of a novel and the difference between tone and mood.
29

Total Points
Lesson 15 Video
Review Article: Style and Tone
Complete: Lesson 15 Assignment
Complete: Lesson 15 Exam
Lesson 16: Climax Building
This lesson describes how to build tension that leads to a climax.
30

Total Points
Lesson 16 Video
Review Article: Adding Subplots
Complete: Lesson 16 Assignment
Complete: Lesson 16 Exam
Lesson 17: Critical Scenes
This lesson defines critical scenes, and their placement within the novel.
30

Total Points
Lesson 17 Video
Review Article: Starting Your Research
Complete: Lesson 17 Assignment
Complete: Lesson 17 Exam
Lesson 18: Cause & Effect
This lesson describes the cause-and-effect actions that are critical to a novel's plot.
29

Total Points
Lesson 18 Video
Complete: Lesson 18 Assignment
Complete: Lesson 18 Exam
Lesson 19: Dialogue
This lesson discusses the importance of dialogue, and how to make it realistic.
30

Total Points
Lesson 19 Video
Complete: Lesson 19 Assignment
Complete: Lesson 19 Exam
Lesson 20: Illustrative Details/Exposition
This lesson discusses imagery, style, allusions, and symbolism in writing.
28

Total Points
Lesson 20 Video
Review Article: Modes of Writing
Complete: Lesson 20 Assignment
Complete: Lesson 20 Exam
Lesson 21: Inclusion and Exclusion
This lesson explains the dos and dont's of adding too much clutter to your writing.
30

Total Points
Lesson 21 Video
Review Article: Thoughts on Writing
Complete: Lesson 21 Assignment
Complete: Lesson 21 Exam
Lesson 22: Writing a Conclusion
This lesson explains the different ways to bring closure to your novel.
30

Total Points
Lesson 22 Video
Review 2 Articles: Conclusions; How To Write The Ending Of Your Novel
Take Poll: Lesson 22 Poll: Satisfying Outcomes
Complete: Lesson 22 Assignment
Complete: Lesson 22 Exam
Lesson 23: Polishing of Prose
This lesson explains how to proofread your writing.
40

Total Points
Lesson 23 Video
Review 3 Articles: Proofreading Tips; Purple Prose; Writing Dates and Times
Complete: Assignment 23A
Complete: Lesson 23 Assignment
Complete: Lesson 23 Exam
Lesson 24: Checklist of Questions
This lesson discusses how to remove clutter, and refine your manuscript.
30

Total Points
Lesson 24 Video
Review Article: Check List for Fiction Writers
Complete: Lesson 24 Assignment
Complete: Lesson 24 Exam
Lesson 25: Publish or Perish: Getting Ready to Submit
This lesson discusses the different ways to submit your work for publishing.
28

Total Points
Lesson 25 Video
Review Article: Random House: What I Look For in a Rough Draft
Take Poll: Lesson 25 Poll: Query Letter
Complete: Lesson 25 Assignment
Complete: Lesson 25 Exam
Lesson 26: Writing a Novel: Final Take Aways
Inspirational quotes by some well-known authors, why they write, and why people read novels.
45

Total Points
Lesson 26 Video
Review Article: Recompose Magazine Submissions
Take Poll: Lesson 26 Poll: Favorite Quotes
Take Survey: Course Completion Comments
Take Survey: Program Evaluation Follow-up Survey (End of Course)
Complete: Final Assignment
Complete: Lesson 26 Assignment
By successfully completing this course, students will be able to:
Define what a novel is.

Describe working philosophy.

Summarize novel writing methods.

Select a specific class to write about.

Select a specific genre to write about.

Select a Point of View (POV).

Summarize manuscript formatting.

Create a storyboard.

Define the synopsis.

Summarize five elements involved in fiction writing.

Describe building character development.

Describe plot/conflict development.

Summarize plot requirements.

Create the setting, theme, style and tone.

Create climax. Identify critical scenes. Recognize cause and effect.

Create proper dialog and illustrative details.

Write a conclusion. Edit and revise. Publish the work, and

Demonstrate mastery of lesson content at levels of 70% or higher.
Additional Course Information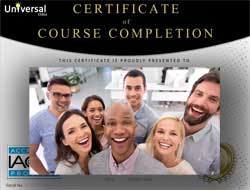 Document Your Lifelong Learning Achievements

Earn an Official Certificate Documenting Course Hours and CEUs
Verify Your Certificate with a Unique Serial Number Online
View and Share Your Certificate Online or Download/Print as PDF
Display Your Certificate on Your Resume and Promote Your Achievements Using Social Media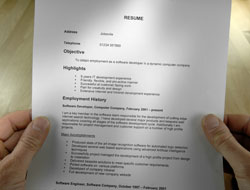 Course Title:
Novel Writing 101
Lessons Rating:
4.6 / 5 Stars (4,837 votes)
Languages:
English - United States, Canada and other English speaking countries
Category:
Course Type:
College Level (Self-Paced, Online Class)
Grading Policy:
Earn a final grade of 70% or higher to receive an online/downloadable CEU Certification documenting CEUs earned.
Assessment Method:
Lesson assignments and review exams
Duration:
Continuous: Enroll anytime!
Choose Your Subscription Plan
"The instructor must have been very open-minded to accept different avenues of the imagination and also to accept the "real slice of life" as she put it." -- Mary M.