Historical Fiction Writing
---

$
65.00
no certificate
- OR -
$
90.00
with CEU Certificate*
23

47

811

Students

have taken this course

23

2.3
Writing historical fiction is quite simply writing a story that is set in the past. You will do research to create a correct and realistic setting, based upon facts. Historical fiction can even include real people.
You are writing fiction, but it is so very important to do your homework so that you can pin down the mannerisms, costumes, conditions, vernacular and so on in order to make your novel realistic. In fact, historical fiction novels can take years to write due to the amount of 'homework' (research) required.
When you choose to write historical fiction, you are putting on two hats--you are both historian and storyteller. You are going to tell your readers both what happened at the time and what it felt like. Your characters will no longer be one-dimensional people we have read about in history; they will now be people whose thoughts and feelings we will be partial to.
In this course, we are going to explore the genre and all its offshoots. We'll discuss the various sub-genres, the types of characters and settings you may want to explore, character motivations, conflict, plot, plot mapping, editing, and pacing. We'll even cover agents, queries, and so much more. You will walk away from this course (at the end!) feeling as if you know exactly what you want to write and exactly how to write it.
Completely Online
Self-Paced
6 Months to Complete
24/7 Availability
Start Anytime
PC & Mac Compatible
Android & iOS Friendly
Accredited CEUs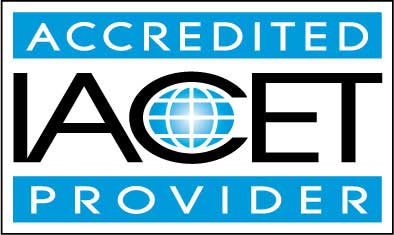 Lesson 1: What is Historical Fiction?
Historical fiction is writing that is fictional but in which elements from history play the main roles.
16

Total Points
Review Article: What Is Historical Fiction?
Take Survey: Reasons for Taking this Course
Complete Assignment: Introduction
Complete: Lesson 1 Assignment: Historical Fiction Ideas
Complete: Lesson 1 Exam
Lesson 2: Elements of Historical Fiction
Every genre of fiction has its own special elements. The elements of historical fiction are many and varied.
25

Total Points
Complete: Lesson 2 Assignment: Historically Realistic Characters
Complete: Lesson 2 Exam
Lesson 3: Mystery as a Subgenre of Historical Fiction
Mystery and suspense can be really fun ways to tell your historical fiction story.
25

Total Points
Complete: Lesson 3 Assignment: Your Sub-Genre Details
Complete: Lesson 3 Exam
Lesson 4: Romance as a Subgenre of Historical Fiction
The historical romance is actually quite popular within the historical fiction subgenres, especially when you start to add in the gothic of the series.
20

Total Points
Complete: Lesson 4 Assignment: Historical Romance Writing
Complete: Lesson 4 Exam
Lesson 5: Classic Historical Fiction and More
You do not need to be an historian to write a good classic historical novel, just a good, thorough researcher.
20

Total Points
Complete: Lesson 5 Assignment: Historical Fiction Writing Exercise
Complete: Lesson 5 Exam
Lesson 6: Characters: The Who
Do your research. Remember that people in the past had different beliefs from ours today.
24

Total Points
Review Article: The Seven Rules for Writing Historical Fiction
Complete: Lesson 6 Assignment: Historical Character Writing Exercise
Complete: Lesson 6 Exam
Lesson 7: Setting: The Where
Where you set your novel depends upon a variety of questions and answers.
19

Total Points
Complete: Lesson 7 Assignment: Google!
Complete: Lesson 7 Exam
Lesson 8: Real or Make-Believe?
The setting needs to be so vibrant that the readers feel they are there.
19

Total Points
Complete: Lesson 8 Assignment: Real or Make Believe?
Complete: Lesson 8 Exam
Lesson 9: Research: What to Include
Writing historical fiction generally takes longer to write than any other genre because of the extensive amount of research one must do.
15

Total Points
Complete: Lesson 9 Assignment: Pre Writing Questions
Complete: Lesson 9 Exam
Lesson 10: How to Do Research
You need details in order to make the book realistic and to make the reader feel as if they have fallen back in time.
14

Total Points
Complete: Lesson 10 Assignment: Your List
Complete: Lesson 10 Exam
Lesson 11: Hands-On Research (Writing What You Know, or Rather, What You Don't Know)
There are a lot of great sources out there that will help you in your research.
10

Total Points
Complete: Lesson 11 Assignment: The Process of Research
Complete: Lesson 11 Exam
Lesson 12: The Experts
You should first do your own research. This way you can find out what you have available to you, look at it, organize your information, and then see what might be missing.
14

Total Points
Complete: Lesson 12 Assignment: Begin Your Research
Complete: Lesson 12 Exam
Lesson 13: Historical Fiction and Fact
Writing historical fiction really is an art form, since historical fiction is made up of both truths and, well, half-truths or make-believe.
32

Total Points
Complete: Lesson 13 Assignment: Adding Fictional Characters
Complete: Lesson 13 Exam
Lesson 14: Plagiarism, Lies, and Wikipedia
Either use a references section, a bibliography, or even an afterword to encompass all your research materials.
15

Total Points
Complete: Lesson 14 Assignment: References
Complete: Lesson 14 Exam
Lesson 15: Plotting: Plot Lines and Plot Maps
Your plot is your tool to show rather than tell your reader about all the events that take place in your story as they unfold.
25

Total Points
Review Article: Plot Map
Complete: Lesson 15 Assignment: Plotting
Complete: Lesson 15 Exam
Lesson 16: Conflict
A story that has a conflict has a beginning, middle, and end.
20

Total Points
Complete: Lesson 16 Assignment: Conflict
Complete: Lesson 16 Exam
Lesson 17: Subplots and Motivation
If the motivations are not believable, there is no reason for your reader to keep reading.
20

Total Points
Complete: Lesson 17 Assignment: Sub-Plots and Additional Characters
Complete: Lesson 17 Exam
Lesson 18: Pacing
The novel's pacing comprises constant changes. Something is always happening and that is why we read.
20

Total Points
Complete: Lesson 18 Assignment: Pacing
Complete: Lesson 18 Exam
Lesson 19: Showing, Rather than Telling
Showing your reader something instead of simply telling them is the basis of creative writing.
20

Total Points
Complete: Lesson 19 Assignment: Showing, Rather than Telling
Complete: Lesson 19 Exam
Lesson 20: Editing and Re-editing
Editing is a tedious, time-consuming process that is generally not thought to be very much fun. However, it is a necessary piece of the puzzle.
20

Total Points
Review Article: The Adverb is Not Your Friend: Stephen King
Complete: Lesson 20 Assignment: Editing
Complete: Lesson 20 Exam
Lesson 21: Agents
Today, publishers are busier than ever and they do not have the additional staff available to read unsolicited manuscripts, so they rely on agents to do that.
20

Total Points
Complete: Lesson 21 Assignment: Agent Research
Complete: Lesson 21 Exam
Lesson 22: The Query Letter
A query letter is your introduction to an agent or if you choose to forgo an agent, to a publisher.
20

Total Points
Review 2 Articles: How to Write a Query Letter; Sample Query Letters and Templates
Complete: Lesson 22 Assignment: Writing Your Query
Complete: Lesson 22 Exam
Lesson 23: Final Words
This lesson will sum up all the others, touching on all the important aspects to keep them at the forefront of your memory.
50

Total Points
Review Article: Random House: What I Look For in a Rough Draft
Take Poll: What is your opinion of this course?
Take Survey: Program Evaluation Follow-up Survey (End of Course)
Complete: The Final Assignment
Complete: The Final Exam
By successfully completing this course, students will be able to:
Define what historical fiction is.

Define the elements of historical fiction.

Describe mystery as a sub-genre of historical fiction.

Describe romance as a sub-genre of historical fiction.

Summarize classical historical fiction and more.

Identify characters, the who.

Identify setting, the where.

Determine if what you're writing should be real or make-believe.

Describe methods on how to do research.

Recognize who the experts are and how to get information from them in your writing process.

Determine historical fiction and fact.

Summarize plagiarism, lies, and Wikipedia issues.

Describe plotting techniques.

Describe what conflict is and how to build on it.

Describe subplots and motivation.

Identify the correct pacing for your story.

Describe showing, rather than telling techniques.

Describe the editing and re-editing processes.

Summarize what to do to find an agent or if you need one.

Develop a query letter, and

Demonstrate mastery of lesson content at levels of 70% or higher.
Additional Course Information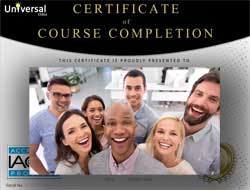 Document Your Lifelong Learning Achievements

Earn an Official Certificate Documenting Course Hours and CEUs
Verify Your Certificate with a Unique Serial Number Online
View and Share Your Certificate Online or Download/Print as PDF
Display Your Certificate on Your Resume and Promote Your Achievements Using Social Media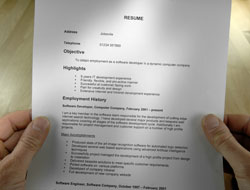 Course Title:
Historical Fiction Writing
Lessons Rating:
4.6 / 5 Stars (1,836 votes)
Languages:
English - United States, Canada and other English speaking countries
Category:
Course Type:
General Education (Self-Paced, Online Class)
Grading Policy:
Earn a final grade of 70% or higher to receive an online/downloadable CEU Certification documenting CEUs earned.
Assessment Method:
Lesson assignments and review exams
Duration:
Continuous: Enroll anytime!
Choose Your Subscription Plan
"This was another great class with such a great instructor. If I have any problems she is extremely willing to help." -- Donna N.
"The instructor was warm, friendly, and encouraging. The information is vital to those hoping to see their writing published was presented in an open, generous and encouraging way." -- Barbara P.
"Everything was great!" -- Cathy K.