Online Class: How to Manicure
---

COURSE CLOSED
---
We're sorry, this course is no longer open for enrollment.
11

12

5

0.5
The practice of manicuring is a worldwide fashion statement. If you're putting a chunk of your paycheck into beauty products, manicures and pedicures, you may want to save precious dollars by learning to do your own mani-pedi. How to Manicure gives comprehensive information about keeping natural nails healthy and beautiful, and all the essentials about the chemistry, application and care of artificial nails
After learning about the risks and rewards of a professional nail salon, you'll know what to look for when selecting a salon and nail technician. Your personal manicure kit will become your best ally, whether you manicure at a salon or decide to fatten your wallet by doing the manicures yourself. Nail products are at a whole new level, and you'll discover the latest manicure products and tools to get the job done on a professional scale.
Feet need love too. Last years sandals will look brand new after you complete the steps to a perfect pedicure. Foot problems can cast a cloud on a perfect day. How to Manicure helps you deal with common foot problems and practical home remedies and cures for relief.
Take the anxiety out of manicuring the "other hand" when you learn the tips to professionally apply that perfect shade of polish. How to Manicure takes the mystery out of hand and nail care, pedicures, artificial nails, problem nails and, nail diseases and infections, with emphases on self-maintenance. Take a good look at your nails. Do you need to home manicure? Find all you need to know about home manicuring in this How to Manicure course.
Completely Online
Self-Paced
6 Months to Complete
24/7 Availability
Start Anytime
PC & Mac Compatible
Android & iOS Friendly
Accredited CEUs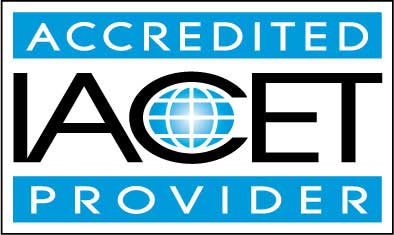 Lesson 1: History Really Does Repeat Itself
Besides owning two good ears and listening skills, manicurists are licensed Nail Care Specialists (or Nail Technicians) who treat the hands and feet.
8

Total Points
Lesson 1 Video
Complete: Lesson 1 Exam
Lesson 2: Home Manicure Techniques
You may already have some of your manicure tools on hand. If not, purchase what you need for your home manicure.
9

Total Points
Lesson 2 Video
Review Article: Healthy Manicures
Complete: Lesson 2 Exam
Lesson 3: Steps To a Perfect Manicure
Inspect your manicure kit for all the tools and supplies you'll need for your home manicure. Include a clean, folded hand towel to rest your hands on while manicuring.
10

Total Points
Lesson 3 Video
Review Article: Manicure at Home
Complete: Lesson 3 Exam
Lesson 4: What Nails Say About You and Your Health
Nails are made of a tough fibrous tissue called Keratin. One of the body's strongest tissues can still become weak, break or grow too slowly due too infections or chemical exposure.
10

Total Points
Lesson 4 Video
Complete: Lesson 4 Exam
Lesson 5: Nail Polish and Trends
If you must use a nail hardener, don't use it regularly. It makes good sense to apply it only to the tip of the nails where cracking, chipping and peeling occur.
8

Total Points
Lesson 5 Video
Take Poll: What's Your Favorite?
Complete: Lesson 5 Exam
Lesson 6: Are Artificial Nails For You?
Before you decide on the type of artificial nails you want, talk to a manicurist and ask if she is skilled in the application of artificial nails, and how long she has been a manicurist. You want an expert.
9

Total Points
Lesson 6 Video
Complete: Lesson 6 Exam
Lesson 7: Home Pedicures
Busy men and women who are constantly on the move often neglect to care for their feet.
10

Total Points
Lesson 7 Video
Review Article: How to Care for Your Feet and Toenails
Complete: Lesson 7 Exam
Lesson 8: Home Mani-Pedi Vs. a Salon Mani-Pedi
Remember, licensing doesn't mean safe. The main complaints are poor hygiene, shoddily done manicures and poor customer service.
10

Total Points
Lesson 8 Video
Review 2 Articles: Pedicure Types; Salon Safety
Take Poll: Germ Patrol
Complete: Lesson 8 Exam
Lesson 9: Organic Nail Lotions and Potions
Organic or home remedies are great ways to save money and rid oneself of the harmful chemicals found in today's cosmetics and lotions.
9

Total Points
Lesson 9 Video
Complete: Lesson 9 Exam
Lesson 10: Tools of the Trade
With all the gadgets to pick from, you can personalize your home treatment to include a manicure, pedicure and a steam facial.
10

Total Points
Lesson 10 Video
Review Article: Top Rated
Take Poll: Pocket Change
Complete: Lesson 10 Exam
Lesson 11: What to Expect From a Beauty School
If you enjoy working with your hands and consider yourself, literally, a hands on people person, a career as a manicurist may be just what you need to reboot yourself and learn a new career.
508

Total Points
Lesson 11 Video
Take Poll: End of Course Poll
Take Survey: Program Evaluation Follow-up Survey (End of Course)
Complete: Lesson 11 Exam
Complete: The Final Exam
By successfully completing this course, students will be able to:
Describe home manicure techniques.

Describe steps to a perfect manicure.

Know what nails say about you and your health.

Describe nail polish and trends.

Determine whether artificial nails are for you.

Describe home pedicures.

Identify organic nail lotions and potions.

Describe tools of the trade, and

Demonstrate mastery of lesson content at levels of 70% or higher.
"The videos were most helpful to me." -- Jodie D.
"All parts were helpful. Enjoyed it all." -- Marilyn J.
"It was very organized and easy to follow. I loved these courses." -- Andrea P.
"I was very interested in the entire course, got all kinds of information from each lesson." -- Dorothy M.
"I honestly believed that the instructor did a marvelous job. I was very impressed with the course material and tutorials." -- Rosa B.
"The class lessons and the information given in it were most helpful to me." -- Sharvari K.
"Content of course, material offered was great." -- Andrea M.