Online Class: Cooking Class Bundle — 5 Cooking Courses
---

$
95.00
no certificate
- OR -
$
120.00
with CEU Certificate*
5 Course Bundle - One Low Price
---
Only $120.00* - Save $280.00
(normally $400.00)
* Includes Online CEU Certificates for Each Course
This course bundle includes the following courses:
---
Cooking and Baking 101:
Cooking and baking are the kinds of activities that most people assume are second nature. After all, we're humans, and our most basic need is to supply ourselves with nutrition. Logically, we should just be able to get in the kitchen and make something to eat.
Many people grow up watching their mothers or fathers cook; they may see them read recipes, combine ingredients, and use sauté pans. These same people often take for granted the ability to get into the kitchen and know what to do.
Having an inborn ability to cook isn't guaranteed. Studies show that having a good role model in the kitchen is one of the best ways to learn how to cook and bake. However, maybe you never had the opportunity to watch someone cook. Perhaps you never had enough time to really apply yourself to the task. Maybe you're just scared of not knowing what to do.
The good news is, it's never too late to start, no matter what your background may be. The most important thing to take with you into the kitchen is a basic understanding of what to do and how to do it.
This course is designed to give you just that. You will learn everything from what supplies you need for getting started to reading recipes and planning meals. You will be provided with a basic understanding of what it means to be in the kitchen and sources for additional information to foster a lifetime of culinary growth!
Spanish Cooking 101:
---
Spanish cookery reflects the Spanish lifestyle; laid back, relaxed cooking that uses fresh beautiful ingredients that are available seasonally and prepared by cooks that are intuitive and resourceful.
This course comprises 12 lessons that take you through the wide spectrum of Spanish cuisine, sampling the delights of the Mediterranean and bringing some of the Spanish atmosphere to your dinner table. Perfect for the amateur or the experienced cook, each lesson takes you through a number of recipes step by step with pictures of each stage.
The course begins with a brief introduction to the history and geography of Spanish cuisine and finishes with a lesson in how to recognize the wines of the country and match them with meal types. In between, there is a little of everything, from vegetarian dishes and salads to steaks and seafood...
If you have ever enjoyed tapas or whipped up an omelet for lunch then you will have some idea of how versatile and delicious Spanish style food can be, if not, then you have lots of fun recipes to try! No prior knowledge is assumed, if you can chop up a few vegetables then you have the know-how you need to get started and enjoy an adventure into all things Spanish and delicious. The key to success in this course is throwing yourself into the cooking process and really letting yourself get creative with the recipes. The pride you will feel when you serve up these dishes will make the whole process of preparing and cooking them so worthwhile that they will become firm favorites for family dinners or serving to guests.
Italian Cooking 101:
How often have you eaten out at an Italian restaurant and wished you could re-create those same fantastic meals at home? This course will teach you just that--how to cook great Italian appetizers, entrées and desserts in your own kitchen. With Cooking Italian 101 you will learn the basic techniques, but you will also learn how to prepare some of the most popular and delicious recipes you enjoy when eating out. Dishes like mozzarella sticks, pasta fagioli, clams oreganata, chicken marsala, shrimp scampi, panna cotta, and ricotta cheesecake are easy to make at home, once you know how. In addition to teaching you how to properly prepare some of your favorite Italian recipes, we will also unveil those Italian cooking "mysteries" that baffle most people, like what "al dente" means, why there are so many different pasta shapes, why Italians eat their salad with their meal and exactly what Grappa is.
Since this is a 101 course, the recipes are intentionally uncomplicated. The simplest preparation method has been presented for the benefit of the novice home chef. As you become more adept, you can try more difficult approaches to these recipes. Don't be fooled by the simplicity however, while it is a beginner's course, it has a lot to recommend it to a more accomplished cook as well.
The goal of Italian Cooking 101 is to teach you how to prepare delicious, economical Italian meals at home, with confidence. To get the most out of the course you should cook along with the recipes as often as you can. It is much easier to learn by doing. Don't fret if the meal you've prepared along with the lesson isn't perfect the first time around. As you learn new techniques and experiment with ingredients, your cooking will get better and even more delicious with time. You will soon discover that your Italian food tastes just as good as your favorite restaurant's, minus the extra expense of eating out!
There are eleven comprehensive lessons written in an easy to follow manner. The end of each lesson will provide you with summary review questions so that you may effectively test your new found knowledge. We encourage you to use these self-test questions to determine whether you are ready to move on to the next lesson or if you should review portions of the preceding lesson before taking the next step. Don't rush yourself. Take the time to read all portions of the lessons and complete the exercises and self-tests. Making full use of this course, in its entirety, is the first step in becoming a top notch Italian chef. So, get your apron on and get ready to mangia! (That's Italian for "EAT!")
Tex Mex Cooking 101:
Tex Mex Cuisine 101 is a course for those who want to learn more about the Tex Mex phenomenon. Often when we consider Mexican food, it is actually Tex Mex we are thinking of. Tex Mex is a blend of cuisine from Mexico and the Southern States, especially Texas. It is inspired by the melting pot fuelled by increasing immigration from Mexico into the Southern States of America; Mexican ingredients found their way into Texan dishes while Texan cooks left their own stamp on Mexican recipes, culminating in a culinary revolution of sorts that has taken the world by storm. Tex Mex restaurants have sprung up all over the world and if you want to know why, then this course is perfect for you.
The course begins with a look at the history of Tex Mex cuisine, where it came from and how it is influenced by cultural and geographical factors. From Lesson 2, the real fun begins with a range of recipes that will in turn challenge and surprise you with their unique combinations of ingredients. While many of the recipes make great use of chillies and spices, many of them can be made milder to suit every taste so there really is something for everyone here, from those who love things hot, hot, hot... to children and those who can't quite handle the heat!
Each lesson has around 3 recipes to try, ranging from side dishes and snacks to more involving recipes for whole meals. Throughout the course, suggestions are made for those who want to be adventurous and alter the recipes to suit the preferences of their family or dinner guests; allowing you to have the freedom to be original and continue the Tex Mex legacy by perhaps introducing some of your own locality into the recipes.
Bread Baking 101:
Bread baking can seem daunting, but with this easy-to-follow course guide, you will be able to uncover the mysteries of bread baking without any of the fear. You will learn the proper utensils and instruments necessary for each task, what ingredients to store in your kitchen, and which techniques to make each bread baking task run smoothly.
In this course you will find useful information and recipes for traditional breads, white breads, whole wheat breads, sourdough breads, rye breads, sweet breads, quick breads, unleavened breads, gluten-free breads, grain-free breads, and alternative uses for stale breads.
This course will help to transform you from a novice into a skilled bread baker who can not only impress friends and family with delicious breads, but who can also pass along the tradition to the next generation.
Completely Online
Self-Paced
6 Months to Complete
24/7 Availability
Start Anytime
PC & Mac Compatible
Android & iOS Friendly
Accredited CEUs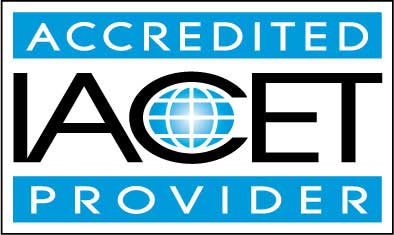 Additional Course Information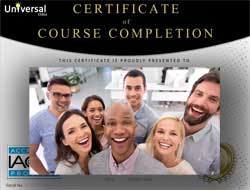 Document Your Lifelong Learning Achievements

Earn an Official Certificate Documenting Course Hours and CEUs
Verify Your Certificate with a Unique Serial Number Online
View and Share Your Certificate Online or Download/Print as PDF
Display Your Certificate on Your Resume and Promote Your Achievements Using Social Media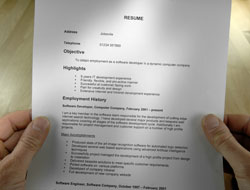 Course Title:
Cooking Class Bundle: 5 Cooking Courses
Languages:
English - United States, Canada and other English speaking countries
Category:
Course Type:
Self-Paced, Online Class
Grading Policy:
Earn a final grade of 70% or higher to receive an online/downloadable CEU Certification documenting CEUs earned.
Assessment Method:
Lesson assignments and review exams
Course Fee:
$120.00 U.S. dollars
Choose Your Subscription Plan
"The instructor always got back to my promptly, and I really appreciated that." -- Karen G.
"Thank you for your input at learning how to put together a Tex Mex meal. We had fun every Wednesday night for the last few months. Although omelets were our favorite, we enjoyed every meal. Thanks." -- Diane S.
"What was most helpful was the MAKING of the different meals, it was fun and very tasty." -- Frances G.
"The course taught me a lot about the Italian cuisine. I liked that the course provided recipes and pictures." -- Joshua F.
"She was a good Italian cuisine instructor!" -- Jill A.
"She is very understanding about some of the things I did not cook because they just did not appeal to my family." -- BJ P.
"I LOVED, LOVED, LOVED THIS COURSE! The instructor is OUTSTANDING!" -- Sharon S.